Outlook for MAC
How to Send Email from Gmail to WhatsApp Account?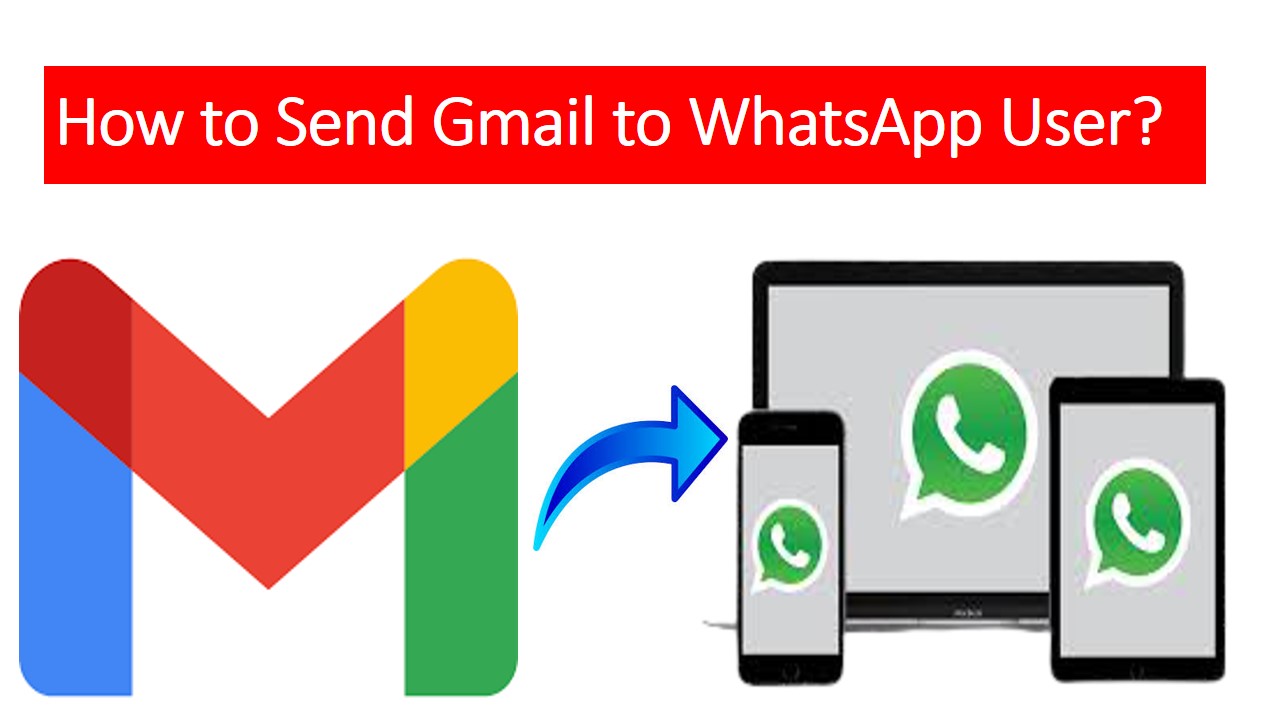 Summary: If you are wondering to access or share emails from Gmail to any WhatsApp chat user. We will be discussing the easiest way to send Gmail to WhatsApp chat. So, use the methods and in the end, you will be able to share messages to any WhatsApp chat user.
WhatsApp is the best application to connect with anyone in the world. Every second person is using WhatsApp because of its simple interface to send or receive messages. But, sometimes there can be a need to share some important documents or emails from any email service.
So, if you are a Gmail user and want to send an email to a WhatsApp user then you cannot proceed with the direct method. As WhatsApp does not offer the connectivity of a Gmail account to share messages.
There is no direct method for sending emails from a Gmail account to WhatsApp. Therefore, you will have to go to the indirect process, where first you have to export the email in a PDF file. Then you can simply share that output file to your Whatsapp account.
Manually Extract Gmail Account Emails
To send Gmail to Whatsapp manually, follow the steps given below-
On your desktop, just go to the Gmail Application
Open any Email that you want to send to a Whatsapp contact
Now, from the top right corner, you can see the More option, tap on the Print icon to extract the message body and Save it to PDF format,
After that, select the Save as PDF option in the destination dropdown menu
Finally, just tap on the Save button to Save the particular Gmail email on your Mac PC.
How to Send Gmail to WhatsApp Account in Bulk?
Using the manual method you can only send one email at a time to your WhatsApp user. So, when you will need to send bulk emails from your Gmail account to any WhatsApp chat. Then, we recommend you to go for the Mac Gmail Email Backup Software to ease your pain.
As this solution simply extracts bulk emails in different file formats such as PDF, PST, MBOX, TXT, etc. Later on, you can just send that file to any WhatsApp user. Moreover, the formatting and attachment of all the emails will be safe throughout the process.
Also, using this smart application is everyone's cup of tea because it provides the simplest user graphic interface. Whenever you need to operate it just Login with your Gmail account and save Gmail emails to computer. Even you can extract all attachments from Gmail account as necessary.
Send Bulk Emails from Gmail Account on Mac OS
Download the software on your Mac computer of any version first. Just after that, follow the below steps as given below to send message from Gmail to WhatsApp-
Login with your active Gmail account by providing your Email address and password hit Continue
After that, preview all emails with their respective folders, and select any file format as necessary
You can even apply additional filters, in Advance Settings section for taking out only specific Gmail emails
Now, tap on the Change button to save the exported file on your Mac computer system
Lastly, hit the Start Backup to begin the process of extracting emails.
Step 2- Send Gmail to WhatsApp Account
To complete the task you just need to send the output file to your WhatsApp account-
So, just open the Web WhatsApp version to send the extracted files directly in WhatsApp Chat to anyone
You can either just Drag & Drop to the required chat and send it
Or just tap on the document icon of a particular person contact, Select the Document type. Then, just browse the PDF file and upload it in conversation to finally send it.
That's it, now the receiver can simply access the email of your Gmail account that you sent.
Why it is Better to Choose Automated Solution Over Manual?
There are multiple reasons that proves that why it is better to choose professional software instead of manual one-
Compatibility of All Mac Machines – The software is fully efficient to work on a Mac machine. Because it is compatible with all the versions of the Mac operating system. So, it is easy to work on Mac OS 10.8, and all below versions, Mac OS X 11.0, and Mac OS X 12.0.
Free Version Available – It is better to know something before using them that's why this software comes with a free demo version. Hence, any Mac user can download its freeware version to know the working of the software before moving to the licensed version.
Facility to Send New Emails – This automated software even eliminates the chances of duplicating any email by using the Incremental Backup feature. It helps you to take out new Gmail emails from the mailbox only.
Offers Multiple File Formats – You may don't want to send a PDF file to any WhatsApp chat user. Therefore, to ease your pain this software offers multiple file formats so that you can send Gmail to WhatsApp users as per choice.
Conclusion
In this article, we have shared how to send Gmail to WhatsApp users. To execute this task, we have even explained the manual and automated methods. However, you can use any method as per the requirement. But, we highly recommend you to go for the automated solution because it is pre-tested by the top experts. Moreover, you can even first opt for the free demo version before purchasing the license version.