Migrate
How to Migrate Emails from Gmail to Protonmail Mailbox?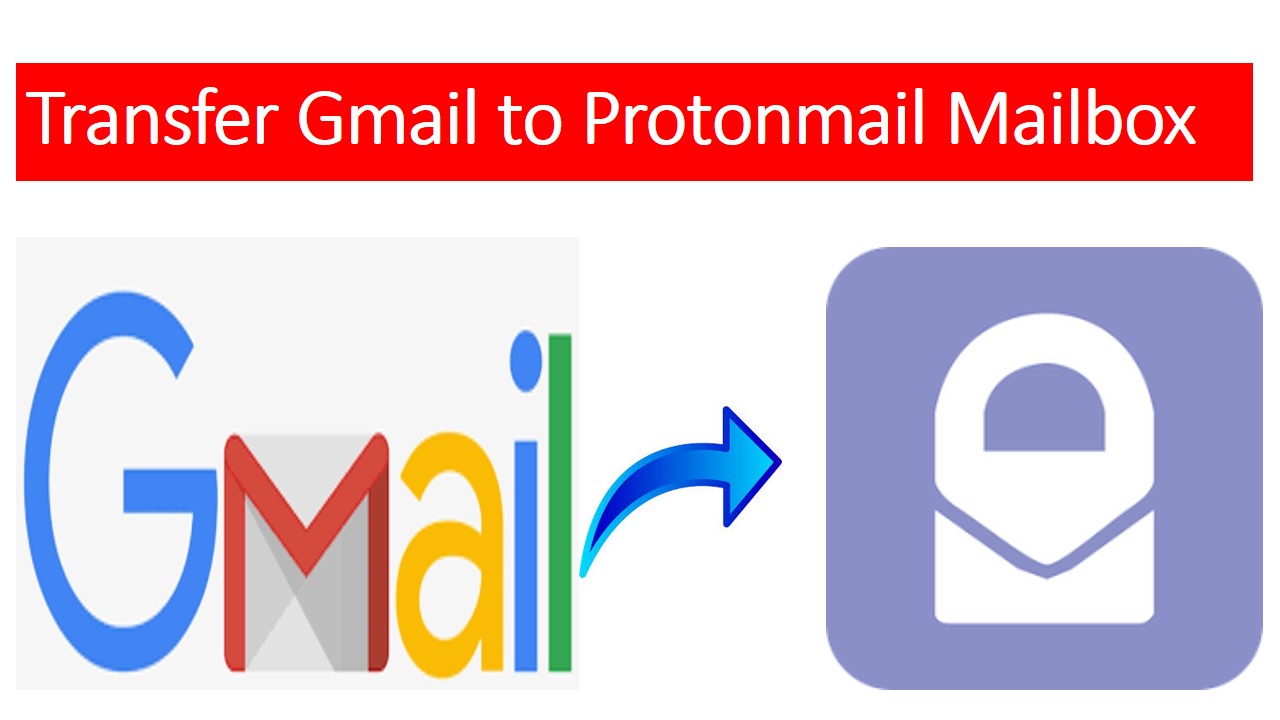 Both Gmail and Protonmail are free email services though. But to keep your data safe and secure the Protonmail seems nice. Therefore, in this article, we will be explaining how to transfer Gmail to Protonmail account. Here, we will even share the best method with you to execute a safe migration process.
Even though Gmail is at the top when it comes to receiving and sending emails. Still, users like you may feel the need to move to other email clients or services, like Protonmail. So, that, you will be more secure about the data.
User Query: Hey, I'm using a Gmail account for sending and receiving emails to my clients. But, for extra security, I want to move those emails to my Protonmail account. So, can I transfer email from Gmail to Protonmail? I would like to go for the manual method for this migration. So, please suggest me a manual method to migrate all the required Gmail emails into Protonmail with attachments.
Manually Forward Gmail Emails to Protonmail Account
To execute the manual process, first of all, open your Gmail account and navigate to Settings
Then, select the "See All Settings" option and click the "Forwarding and POP/IMAP" section from the new window
Now, in the "Add your forwarding Address" section, provide your ProtonMail email address and click Next.
After adding, you will get a verification link in your ProtonMail account, verify the link to confirm forwarding
Once it verifies, just refresh your Gmail account.
And in the "Forwarding and POP/IMAP" section, check the "Forward a copy of incoming mail" for your ProtonMail address. Finish this manual process, by tapping on the save changes option.
As a result, the upcoming Gmail emails will be forwarded to the Protonmail account. But the question is what about old Gmail emails? To resolve this issue we will be sharing the safest method in the next section.
How to Transfer Gmail to Protonmail with Attachments?
Are you planning to transfer email from Gmail to Protonmail with attachments? If so, then, in this case, you should consider professional software. Using the IMAP Migrator Software for Mac operating system you can proceed with this migration. This method is quite best because this software will automatically transfer old and new emails from Gmail account in your selected destination.
Moreover, the entire process will be safe and secure to send mail from a Gmail account to Protonmail. After migration, you can access all the emails of your Gmail source account in the Protonmail account. This software will instantly execute the migration process without affecting the folder hierarchy.
Along with migrating Gmail emails to Protonmail, you can successfully migrate attached files as well. If in case, you are wondering about the working of the tool then it provides the easiest interface. Hence, if you have the high core technical knowledge or not, you can run this tool simply.
Why Choose Automated Migrator Over Manual Method?
Going for this suggested automated tool will provide you with multiple benefits, such as-
Full Mac OS Support – To ease the pain of the user, this automated tool is designed in that manner. So, you can easily access it on any version of the Mac operating system. As this smart utility is compatible to work with all Mac OS 10.8, and all below versions, Mac OS X 11.0, and Mac OS X 12.0. However, you will have to install Java JDK 1.8.0 & JRE 8 on the computer of any version. Also, enabling the IMAP for source and destination accounts for safe migration.
Helpful to Migrate Messages from Gmail – This tool is even best to use when there is a need to migrate Gmail to IMAP mail server, or migrate Gmail account to Google Workspace.
Migrate Selective Gmail Emails – If there is a need to transfer Gmail to Protonmail but for some specific emails only. Then using this tool would be the best solution to resolve this issue. As it has an in-built Date Filter option that allows for setting the date range. To do so, just enter the required dates in the "To" and "From" fields for specific email migration. As a result, the software will only migrate emails from Gmail account that comes into the selected date range.
Free Demo Version – This tool comes with a free demo version for Gmail to Protonmail migration. Hence, the free trial will help you to know the working of the tool and allows you a limited number of emails migration.
Options to Transfer Gmail Emails with Attachments – This advanced software allows you to migrate batch emails with attachments from Gmail. So that, migrating emails becomes easy and then you can access emails in your Protonmail account. It even offers a facility to add multiple Host and destination accounts in its licensed version to transfer emails.
How to Transfer Email from Gmail Account to Protonmail Instantly?
To initiate the migration process, first, download the software on your Mac desktop. After then, follow the step-by-step process for Gmail to Protonmail migration process-
Run the downloaded application, read the given instructions to implement them, and hit Continue
From the next window, pick the Gmail option as a Host Account and enter the credentials of the required Gmail account
After that, in the Destination Account section, select the Protonmail option. . If the option is not available in the list, then choose the "Other" option. After that, enter the active Protonmail User name and password to proceed
If in case, you want to add more host accounts to transfer from Gmail, then tap on the Add option
At last, click on the Start Migration option, then the tool will begin the process to transfer Gmail to Protonmail. After migration, you can simply access all your emails in your Protonmail account on your desktop.
Conclusion
There can be different situations as per the different users when you want to transfer Gmail to Protonmail with Attachments. Therefore, in this article, we have explained the process for this migration. Using the above method you can easily migrate Gmail to Protonmail mailbox. But what if there comes an issue while transferring emails? Hence, to prevent any uncertainties we have also shared an automated method. The mentioned application will easily transfer emails from a Gmail account to the destination in Protonmail.