Migrate
How to Transfer Email for Zimbra Mail Server to Gmail Account?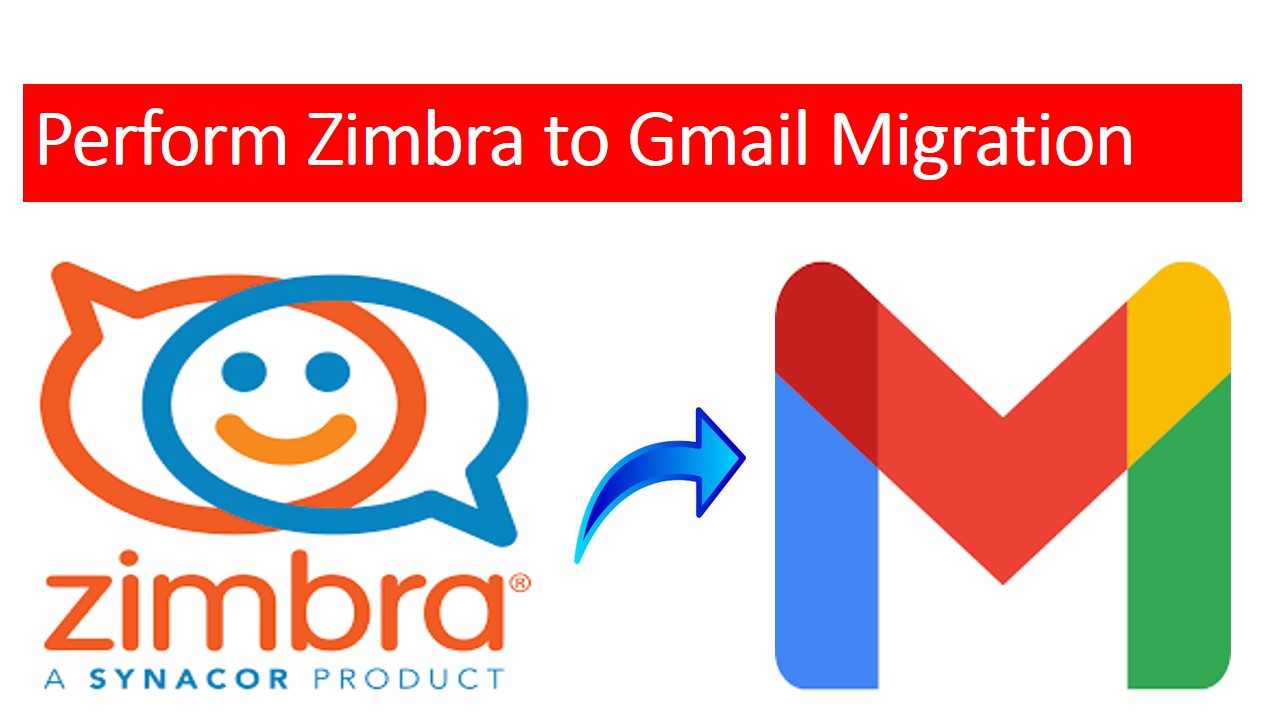 Transferring data from an old webmail service to another is quite tricky sometimes. But when it comes to a secure solution then this article will help you. Hence, in this article, we will be discussing how to perform Zimbra to Gmail migration. Using the step-by-step solution, in the end, you will be able to get the entire data into your Gmail account.
However, when it comes to Zimbra which is a collaborative suite including both mail server and web clients. But, moving from Zimbra mail to Gmail account mostly happens because of the better service of Gmail. As it is more secure when it comes for the data security as compared to other webmail services. Also, its interface is quite easy to handle and manage the data including emails, contacts, calendars, etc.
What is Zimbra Mailbox Server in Brief?
If we talk about the Zimbra server or Zimbra mailbox server, then it is a server that manages all the mailbox contents. It includes maintaining the messages, contacts, calendars, email attachments and other data. Where when you receive the email from the receiver, you generally get it from the Zimbra MTA server. After receiving, it goes through with the applied filters in the mailbox.
As it is a webmail server, so, anyone can use it from anywhere to access the mailbox emails of Zimbra.
In the next section, we will explain the best method in this regard for better and safe migration.
How to Perform Zimbra to Gmail Migration Accurately?
For executing the safe migration process you should go for the professional solution. As there is no manual method to transfer email from Zimbra to Gmail account. Therefore, we suggest you to choose the Mac IMAP Migration Software to migrate Zimbra mail server emails.
For using this application, you should enable the IMAP of the Zimbra mail server and provide the credentials here only. After that, this tool will automatically migrate all emails from Zimbra to Gmail. Moreover, to make the task better this solution even provides the best filters.
Additional settings are there to apply that you can just add when required during migration. For the easiest understanding, you get a free demo version of this tool.
Why Choose this Professional Tool to Transfer Zimbra Emails?
Using this automated and expert tested solution would be a wise choice because it comes with different features, like-
Compatibility of All Mac Machines – The best thing about this automated tool is its working capability. That mean, you can work with this tool on any version of the Mac operating system. Because this utility fully supports all the Mac OS 10.8, and all below versions, Mac OS X 11.0, and Mac OS X 12.0. However, don't forget to install Java JDK 1.8.0 & JRE 8 on your Mac desktop. Also, make sure that the IMAP for source and destination accounts are enabled.
Selective Transfer Emails from Zimbra Mail Server – If there is a need to migrate Zimbra to Gmail account but on a specific term. Then using this Zimbra to Gmail migration tool you can only transfer required emails. For that, you can use the Date Filter option and set the date range accordingly in the fields. After setting the data for required emails, the tool will only migrate emails from Zimbra server mailbox that comes into the selected date range.
Free Version Available – To perform a secure migration and to know the software before moving to the licensed version. There is a free demo version that you can go for just moving emails from the Zimbra mail server to Gmail account.
Availability to Migrate Multiple and New Emails – This automated migration software not just allows you to migrate single folder emails. But it allows you for adding multiple Zimbra accounts and migrate emails from different folders. Moreover, it even eliminates the chances of duplicating any email because of the delta migration feature. As this feature helps in only transferring new emails from the mailbox. Even, it is the best tool to migrate emails and their attachments from Zimbra server to Gmail mailbox.
Step by Step Guide for Zimbra to Gmail Migration
Download the tool to migrate emails from Zimbra Mail Server to your required Gmail account, follow the given steps-
Install the Zimbra to Gmail migration tool on your Mac PC, and read the instructions to implement them, hit Continue
After that, choose Zimbra as a Host Account, also enter the User name and password of the required Zimbra mail server account
In the Destination Account, select the Gmail option, and enter the required accounts User name and password
If necessary, you can tap the Add button to transfer emails from multiple Zimbra webmail server accounts
To begin the process, click the Start Migration option, once the process is complete you can access emails in your Gmail account.
Conclusion
In this article, we have explained how to transfer email from Zimbra to Gmail account on your computer. For an easy process, we have recommended the best software for Zimbra to Gmail migration. Using this software you can easily migrate emails from Zimbra mail server to Gmail account in a short time. Along with this, you get various features to execute the process. However, you can go for its free demo version in case you want to try it out first.