Backup
How to Download Outlook.com Emails with Attachments from Mailbox?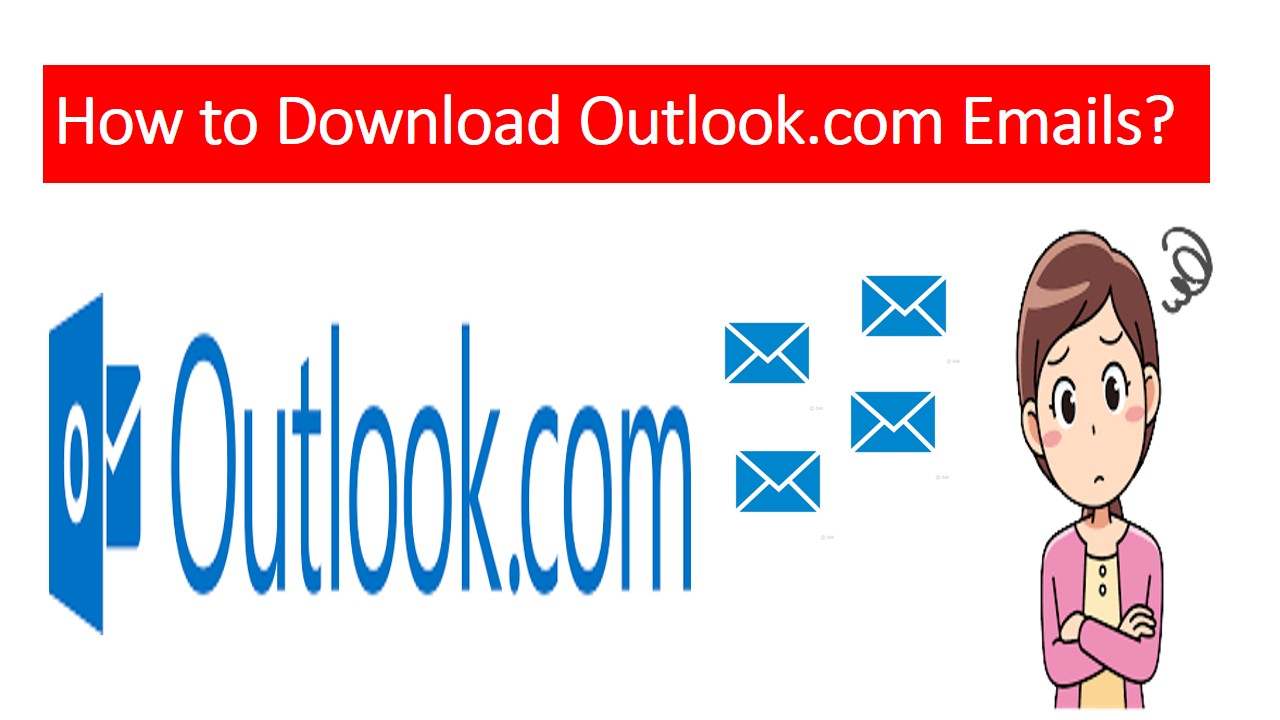 Accessing emails at any time can be need of any urgency. And having emails on your computer is a thing to secure data. So, if you are an Outlook.com user and you are wondering to access its emails in offline mode. Then you may be searching for how to download Outlook.com emails. So, for this query, we will be discussing all the solutions here.
Outlook.com which is also known as Outlook.live.com helps you to manage the data. Where you can easily send or receive emails for connecting.
But sometimes being a webmail service it throws issues like server outages, hacking issues, mail storage issues, etc. So, in this situation downloading emails from Outlook.com locally can help to protect the data.
User Query: Hi, I am Shivaya. I am an Outlook.com user and I connect with my clients on daily basis. Due to the multiple connections, I get almost hundreds of emails daily. Therefore, I would like to download them locally before the mailbox storage space is full. But doing it manually one by one seems terrible. So, I am looking for a trustable automated solution. If anyone knows about it then please share it with me ASAP.
Now, let's skip to the solution to understand the step-by-step procedure.
Secure Emails by Downloading from Outlook.com Mailbox
To know how to download Outlook.com emails manually, follow the steps mentioned below:
Type 

https://www.outlook.live.com

in any web browser to log in to your Outlook.com account
Now, from the mailbox select and open any email that you want to download
Once it opens, mouse-click on the three dots as the "More" option given above and select the Print option
Then, tap on the Save as PDF icon after previewing the page as an output
Finally, select the destination location path on your Mac system and click the Save button to finish it.
This manual method will help you to export Hotmail to PDF file format but one email at a time. If you need to download multiple emails from Outlook.com account then it would be a too tiring process. Hence, we won't recommend this method for downloading messages. In this case, we suggest you use the automated method to overcome the limitations.
How to Download Outlook.com Emails with Attachments?
When it comes to multiple emails, it is always better to go for some professional solution. So, using the Mac Outlook.com Backup Tool you can process this task. As it allows you to download unlimited messages from the Outlook web app mailbox.
Moreover, it even has multiple file formats in-built for downloading emails. Moreover, this software has a simple and easy interface to use so that users who don't have enough technical knowledge can also use it.
Also, the folder hierarchy of the Outlook.com mailbox will remain intact during and after the process. Hence, you will get the downloaded emails in the same structure as it was earlier.
Let us know the features and working procedure of this application in the below sections.
Features of this Top-rated Solution
Compatibility of All Mac Machines – Choosing this automated tool will benefit you in many terms because of its working capability. In easy words, you can operate this application on any version of the Mac operating system. Because it's capable enough alone and supports all the Mac OS 10.8, and all below versions, Mac OS X 11.0, and Mac OS X 12.0.
Free Version Available– This advanced software even offers a free demo version that you can go for a trial. Using this freeware trial version will help you to know the working of the tool and allows limited emails to download.
Facility to Download New Emails – This standalone software eliminates the chances of duplicating any email because of the Increment backup feature. Using this option, you will be able to download only new emails from the mailbox along with their attachments.
Download Selective Emails from Mail Server – If in case, you are in need to download Outlook.com emails but on specific terms. Then using this automated solution can resolve your issue, as it has an in-built feature for that. Hence, using the Date Filter option, you will only need to set the date range in the fields. After setting, the tool will only download emails from Outlook.live.com server mailbox that comes into the selected date range.
Provides Various Formats – Investing in this tool is also a good choice because it not only offers a single file format to download emails. But, it provides PST, PDF, MBOX, HTML, TXT, and other formats for taking out emails from Outlook.live.com.
Steps to Download Outlook.com Emails in Bulk Mode
First and foremost, download the suggested application from above. After that, run the tool and follow the steps given below on your Mac desktop-
Login with your Outlook.com account by  enter user name and password in the given fields
Then, select the file format from the given option in which you want to takeout your Outlook.live.com mailbox emails
Now, you can set the filters for emails by clicking on the Advance Settings option
Just after that, browse the destination path for securely saving the output file from Outlook.com mailbox, tap Change
Eventually, press the Start Backup option to begin the downloading emails with attachments from Outlook.live.com account.
Conclusion
In this article, we have shared the different solutions that help to know how to download Outlook.com emails. For a better understanding, we have explained step-by-step process for both manual and automated methods. Although, you can go for the manual solution if you have small numbers of emails to download. But, in case, the mailbox is large then we suggest you to choose the professional method only.