ICS
How to Convert ICS Calendar Files to Outlook PST Format?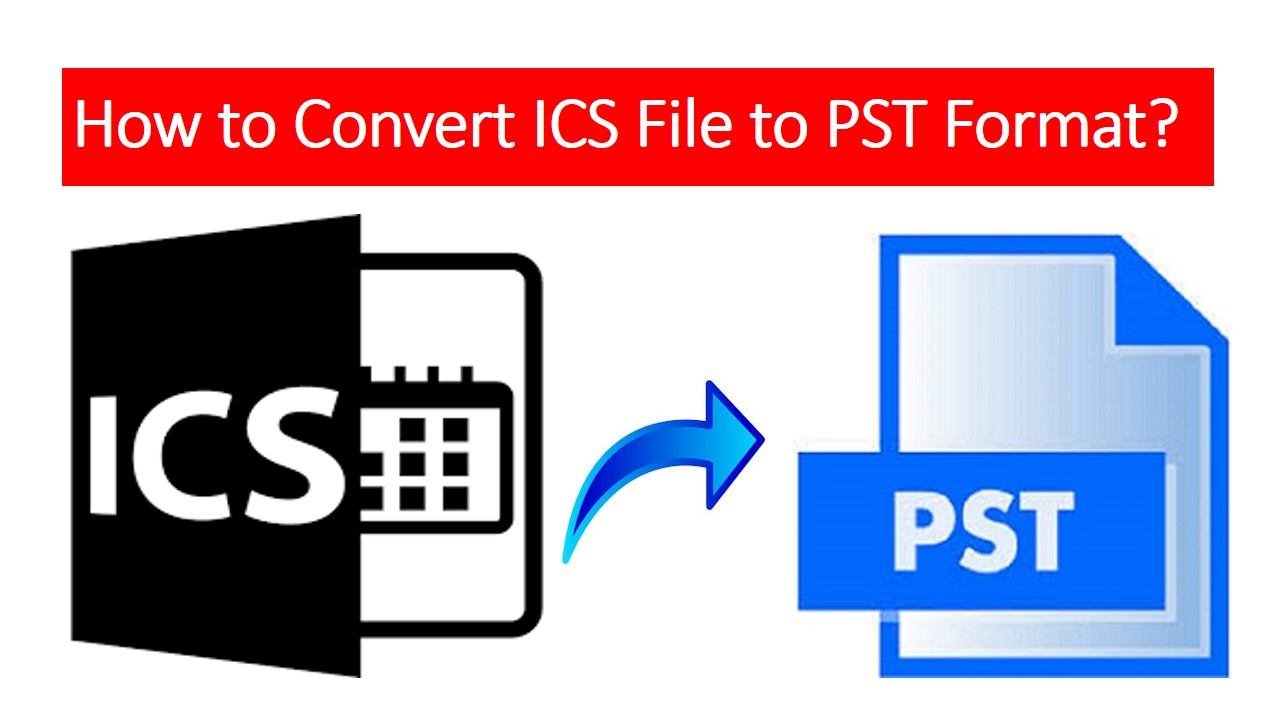 Are you in search of a solution to Convert ICS files to PST? Then, you are on the right place, here you will get all the answers related to your query. We discuss multiple solutions to resolve your query, we talk about both manual approaches and automated solutions both. So, be with this article for a hassle-free solution. 
ICS file format is a computer format, which contains calendar data like events, items, schedules,  and some other data. The ICS file format is supported by multiple email clients like Outlook, Google Calendar, Lotus Notes, etc.  ICS file is a standard format that helps users to save or share their tasks. 
On the other hand, Outlook is the most used email client, it is popular due to its features. Outlook is an email-based client, used for storing and sharing email, contacts, tasks, etc. Therefore, let's start with the conversion process. 
Import ICS Files & Convert Calendar Files to PST Manually
Follow the mentioned below steps to proceed with the conversion process.
First thing first, Open Outlook and click the File option.  
Then you will get the Open/Export option and after this click on Import/Export option.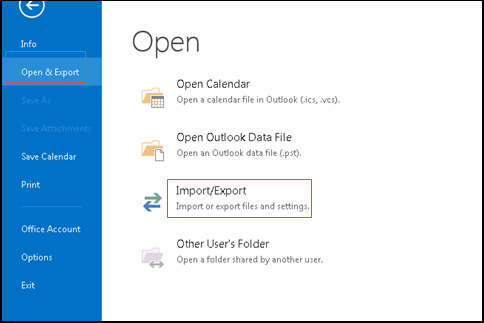 On the next screen, you will get the import calendar(ics) folder option.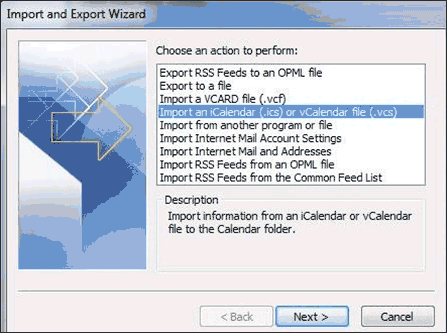 Select ICS files that you need to convert into PST format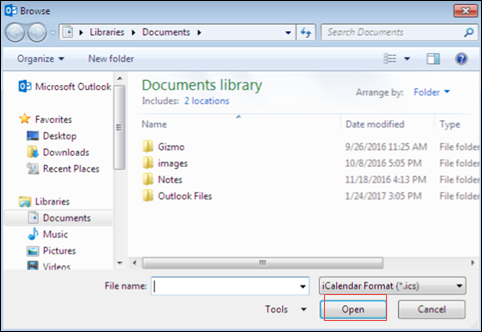 Then, there is an option that pops up and selects open as new option from all options

Now, your selected ICS Files are successfully converted into PST format with manual method. Once you have imported the ICS file, then you can use the Import/Export Wizard to get those calendars in a PST format.
Point to Remember: It is only for the Windows users and there is no manual way to convert ICS file to PST Format manually on Mac OS. 
Smart Way to Convert to ICS to PST Format on Mac
The above-mentioned solution is compatible to perform the conversion but only for Windows operating system. As there is no such manual solution for all Mac users, so you should go with the professional solution. So, we have come up with the ICS Converter Software for Mac for this conversion process.
The best utility that provides other options to convert ICS calendar files into multiple formats like HTML, TXT, PDF, CSV, etc. There is no need for an MS Outlook or Mac Outlook application, as you can easily select ICS files and convert them as per your requirements. This converter overcomes all the drawbacks of this manual technique and there are some other features that this software contains. 
Step by Step Guide for Calendars File Conversion
Firstly, Install & launch the ICS to PST converter for Mac tool on your desktop
From the initial screen, you can just select either Add file or Add Folder option to select files that you need to convert
Afterwards, select File Format as PST from the Select Export Type section as given
Now, apply Date Filter from advanced settings as per the needs for the Outlook PST format
And in the last, hit the Export button to complete the conversion process. 
Final Words 
In this technical guide, we have discussed the various techniques to convert ICS to PST format. Here, we have shared the manual and automated technique to compare and find out the best solution between them. So, you can select as per your requirement for the conversion. However, there are some limitations in a manual way to do this task on your desktop. Hence, going with the expert suggested ICS to PST converter solution, you can easily perform the entire task. It will give you accurate results without hampering the calendar items during the process.