Backup
How to Download Google Hangouts Conversation Messages?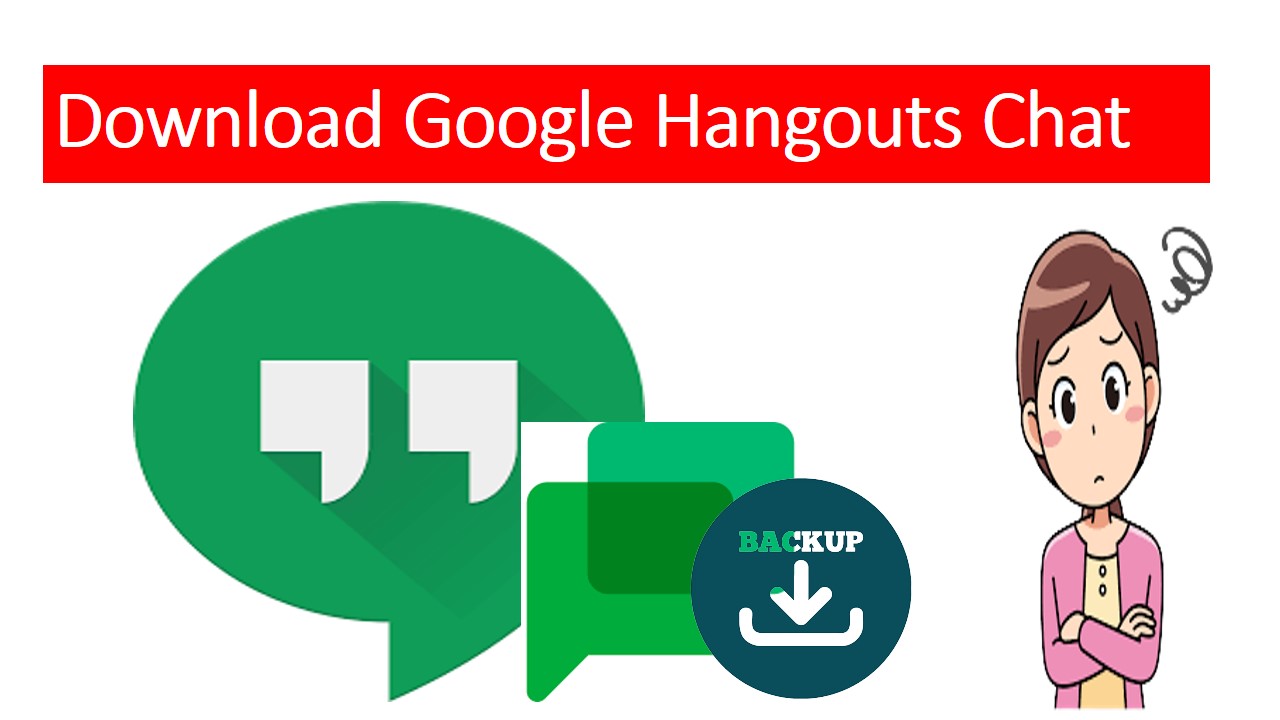 Since Google announced that soon they would close Google Hangouts. The mandatory thing was downloading the messages. As it affected many users with this final shutdown. Therefore, in this article, we will share methods on how to download Google Hangouts chat. Here, we will be providing the safest solution for doing this task.
In order to view the chats offline you will need to backup Google Hangouts messages. As it was confirmed that Google would stop the Hangouts chats on November 1, 2022. Therefore, timely backup was the main task.
Because downloading them would give you access to them at any time and you can import them as well. But if we talk about Google Hangouts then it was a great way to connect two or more Google users. Due to the sunsetting of Hangouts downloading hangout messages may help you to use them efficiently in the future.
Now, let's come to the solution part where we will share all possible for this situation. There are two ways that you can use to backup Google Hangouts messages.
Google Hangouts Chat Backup using Google Takeout
There is a facility that Google provides to download its data on your desktop. Hence, to know how to download Google Hangouts conversation using Google Takeout-
Extract Data Using Google Takeout on Desktop. As a result, you will get different folders of Google Hangouts conversation, in which some folders may be of direct messages or some may of group chats. So, you will have to open each folder to check out the user of that particular folder.
Once you open the folder, you will find out all the media you have sent in your direct messages or group chats. Moreover, you will also get messages.json which has all the messages you have sent or received on that particular chat.
Limitations of Using this Manual Method
It only provides you with a backup copy of your Hangout chats in messages.json format. Hence, this format is not in a readable format. Also, this method won't be feasible if you are in need of another file format. Or planning to import the downloaded data into another application.
Moreover, it gives you limited trials to download Google Hangouts chat on your computer system.
Also, it may consume the extra time than usual depending on the size of the Google Hangouts conversations.
It even has other limitations like download limit per day, size, ZIP/TGZ format, etc.
Now, the question arises of what would be the best method for downloading messages. To know about this, check out the next section.
Best Solution to Download Google Hangouts Chat
Using the professional solution you will be able to access your chat messages of Hangouts. Hence, use the Mac Gmail Backup Software to take out Google Hangouts messages. As this software offers you to select the data from your respective Google account and download it.
Moreover, for downloading the conversation this tool has multiple file formats. Such as PDF, MBOX, TXT, HTML, CSV, and more formats to download conversations. So, you can opt for any file format to backup Google Hangouts messages on your PC. Later on, if necessary you can just import the extracted data into any other application.
When it comes to operating this software interface then it provides a simple graphic user interface. Because of the easy interface, all technical and novice users can run this tool without any issues. It is even suitable to archive Gmail to PST file format to open Gmail in Outlook application.
Step by Step Guide to Backup Google Hangouts Messages
For doing this task systematically, follow the below instructions to view the messages in offline mode-
First and foremost, login to your Gmail Account: https://mail.google.com/
Navigate to the Chat label to check out your Google Hangouts chats

Now, just select all the messages and tap on the Move to Inbox option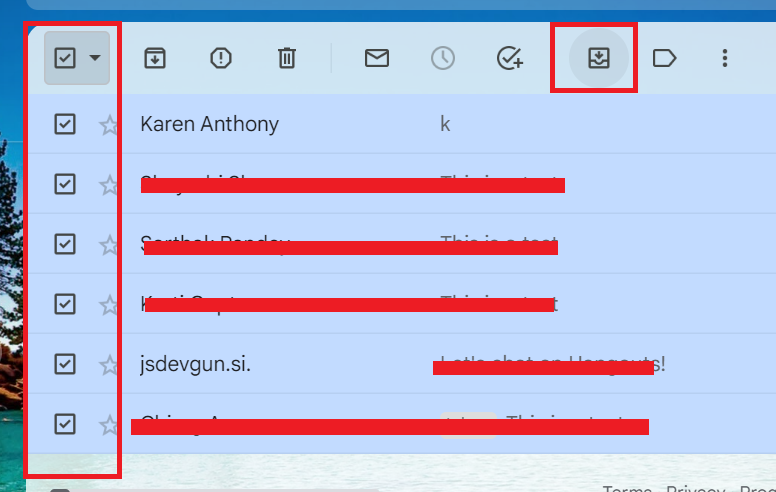 It will move the chats in your Inbox, so just go through your Inbox folder to check the moved chats

After doing this, download the suggested software on your Mac computer and login with your Gmail ID by providing the credentials
Now, you can preview all the messages of your account in the left pane, choose any file format
To be more specific, apply Advance filters by tapping on the Advanced Settings
Tap on the Change button to browse the destination for saving the file on your local computer
At last, hit the Start Backup option and it will start the process to download Google Hangouts chat.
Conclusion
In this article, we have explained how to go through with the Google hangouts chat backup process. Moreover, to make this task clear we have shared the step-by-step guide using both manual and professional solutions. However, the manual one has limitations on its side when it comes to performance. Therefore, we suggest you to choose the professional solution to download Google Hangouts chat. Using this automated solution you will get all the messages without data modification from Hangouts.