Import & Export
,
MAC OS
How to Download IMAP Email to PST Including Contacts on Mac?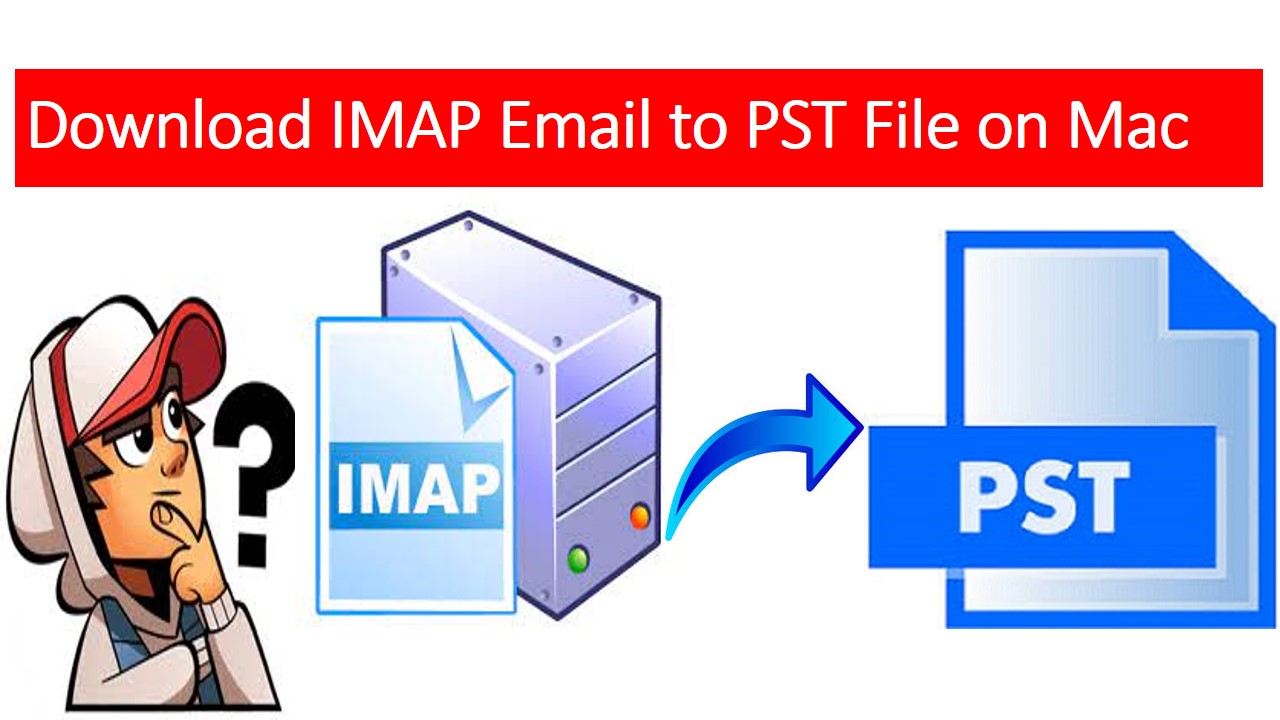 The easiest way to download IMAP email to PST along with contacts would be by using an expert's recommended solution. In this blog, we will explain an expert solution along with a manual solution for better comparison. Weigh the advantages & disadvantages of the methods & choose the right one  to export IMAP to PST.
Take a look at this user query & find out the different scenarios faced by users:
Query: My IMAP account is full with messages that are crucial for my work and I cannot afford to lose them at any cost. I need to know how I can backup IMAP email to PST so that I can keep these messages at a safe place.
Wondering why a lot of users prefer backing up their data to PST? Well, that's because Outlook, being a product of Microsoft, is a highly trusted & preferred email client used for backups by large enterprises.
Because of the popularly known brand name, a majority of vertical prefers using Microsoft's services rather than moving to another client.
About the working methods, we will be learning about the techniques in the upcoming segments.
Let's jump right into it!
Instantly Download IMAP Email to PST Professionally on Mac
For doing this, try the IMAP Backup Tool Mac on any of the prior or latest versions of Mac OS. This software is embedded with various features that allow a successful backup IMAP emails to PST without any data-loss or corruption issues.
Moreover, using this self-operated tool you can easily access your entire IMAP data including contacts into PST file. So, you can easily save IMAP emails locally on your Mac machine of any version. In fact, it is an easy to migrate emails from IMAP to Office 365 account completely.
Let's take a look at the steps of the tool and later on find out about the features in the next section.
Guide to Backup IMAP Emails to Outlook PST Format
To initiate this task you must have to download this software on your any version of Mac machine. After installing it, run the tool and follow the below step by step guide-
1. First of all, just choose the domain you have your account on. Enter the credentials for your account & the IMAP server ID & Port Number to login
2. To start the process to download IMAP email to PST, choose the export type as PST and click on the Advance Settings option.
3. Now, set the Date-Filter and mark the Split PST Option to divide the large PST files into smaller parts.
4. Just after that, click on the Change button to set the destination for end location. Mark the Maintain Folder Hierarchy & Delete after Download options.
5. Finally, press the Start Backup button to initiate export IMAP to PST file format process.
Several Features of the Software to Export Data Without Failure
As you can see, there are several functions discussed in the working of the tool to download IMAP email to PST. A few more are here-
This tool provides facility to backup data from all the supported IMAP accounts on Mac system.
Easily provides options to backup IMAP contacts and emails in various file formats supported by other email clients.
Option to remove emails from mailbox after downloading all data via Delete after Download.
Moreover, you can download IMAP messages selectively on a time-period basis using Date-Filter.
Even there is a Maintain Folder Hierarchy option is provided to keep the structure the same.
Split Outlook data file option to divide large files in MB or GB sizes.
Also, it provides an Incremental Backup feature download newly arrived IMAP emails after the first process.
Backup IMAP Email to PST on Mac Using Manual Method
To start with this process, you need to make sure that your IMAP account is configured with the Outlook desktop application.
If not, configure it first and view all the data on Outlook's interface. Synchronization may take a lot of time so we will have to wait.
Once all the data is visible on the interface, start with the following steps:
1. Launch Outlook on your desktop and navigate to the File menu.
2. From the extended menu, choose the Open & Export option and hit Import & Export.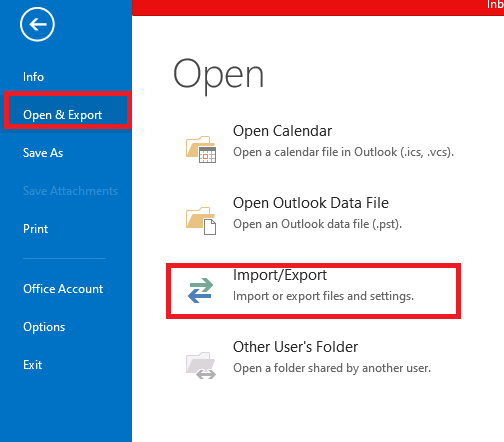 3. Download IMAP email to PST by clicking on the Export to a file option from the Import/Export wizard.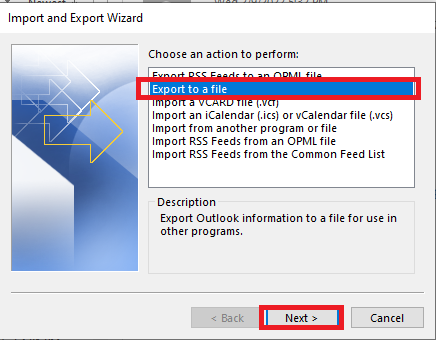 4. Choose the Outlook data file (.pst) option and click on the Next button.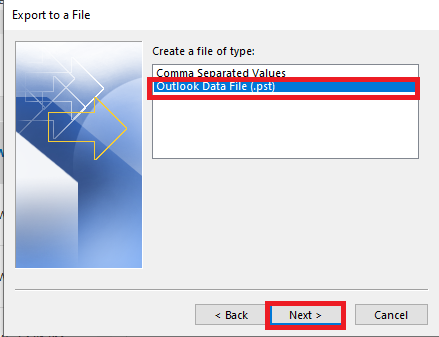 5. After that, navigate to the location of the files in the Browse field and include the sub-folders as well if required.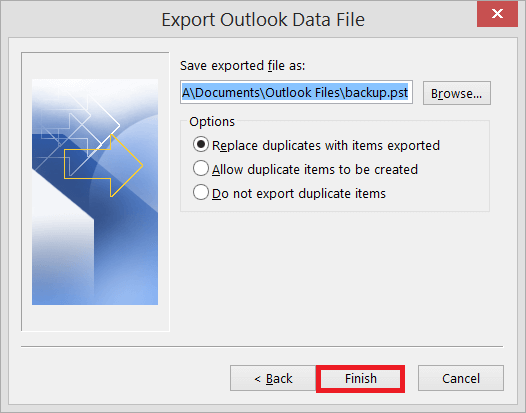 6. Tap on Finish to export IMAP to PST file eventually.
This method is easy to learn but has a few limitations associated with it.
Disadvantages of Using Manual Method to Create An Archive
Risk of data-loss is increased due to severe inconsistency errors
If you export IMAP email to PST manually, selective migration is not an option.
This method will export data from one mailbox folder at a time.
Moreover, this technique is not a great because it requires you to repeat the procedure for each folder to download IMAP email to PST in bulk.
Since bulk migration is not supported, using this method will take a lot of time and energy of a user making it an even more complicated & lengthy procedure.
There are high chances of receiving an improper backup.
To Sum It Up
You should always know the ways to download IMAP email to PST as there can arise a need at any time. Hence, for the same, we have explained manual and an expert solutions like recommend the software for all Mac based users. However,  the manual method has a few limitations associated with it and can lead to damage or data-loss situations. Therefore, the automated software is a better proposition as it provides guarantee of data safety during backup IMAP email to PST on Mac machines..