Backup
How to Backup Yandex Mail Emails on Mac Desktop Instantly?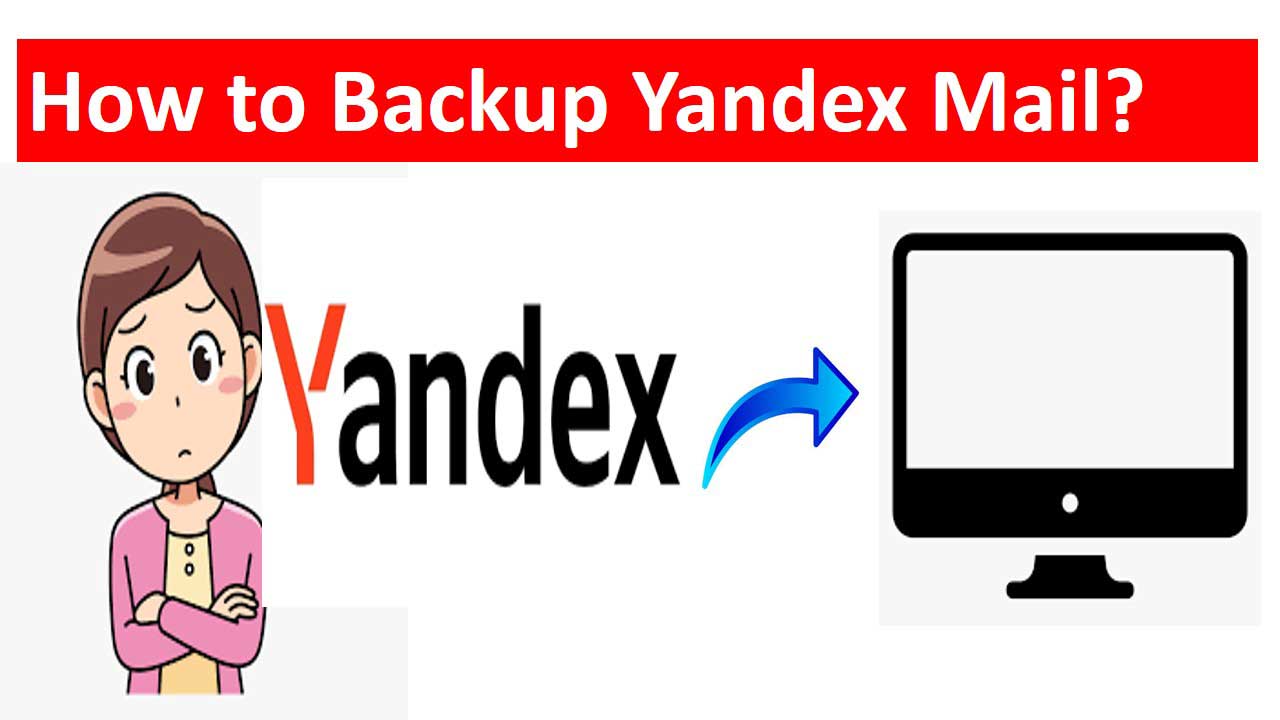 Summary: Here are the explanations on how to backup Yandex mail and what are the reasons for taking a backup. Learn a few facts about Yandex mail to have a basic knowledge for a successful Yandex mail export procedure.
Yandex Mail is a Russian email service which is developed by Yandex and is one of the 3 largest email services. However, these services use automatic spam filtering and anti-virus to check for viruses. But even sometimes, there are some sort of malware attacks that are unable to catch by these anti-virus tools.
Other than that, there are other reasons why you should take Yandex mailbox backup such as:
Keeping a backup of data makes the data always available even if there is no internet connectivity.
There may be cases where you might accidentally delete some of your important data and are not able to recover it. In cases like these, a backup comes in handy.
If your account is hacked and you have the data exported up to date, you can access it and move it to another account.
Let's take a look at the methods to export Yandex emails data on Mac.
How to Backup Yandex Mail on Mac Desktop?
We are writing this article after full research and going through every solution for the Yandex mail backup process on Mac OS machine. However, no manual solution is there that can perform this operation.
What to do in such a situation on Mac desktop?
You do not have to worry about anything as the solution for it explained here along with the steps for backup in detail. Find out the solution to create an archive without having to go through much effort by using the technique explained below.
Keep Data Away from the Risk of Loss by Backing Up on Mac
The one solution which is suitable for creating a backup of the data is the Mac IMAP Backup Software. This tool is capable of exporting the data in various file formats. Later on you can simply import the file in the supported email client without a second thought.
There is plethora of features for a safe, reliable, and selective export of single or multiple Yandex emails on Mac OS. Using this software you can simply save IMAP emails locally on any version of Mac system.
Let's first learn the steps and then take a look at the features.
Steps to Backup Emails from Yandex Mail on Mac OS
Launch the tool and select your email service to learn how to backup Yandex Mail. Enter the credentials for your account and hit the Login button.
After that, choose the file format as required, we are showing the steps of EML format. Click on the Advance Settings option to apply filter on Yandex emails
Here, you have to set the dates in the Date-Filter and choose the Naming Convention pattern for your Yandex emails.
Now, mark the Maintain Folder Hierarchy option and choose the Delete after Download feature if necessary.
Select the destination path for Yandex Mailbox backup by clicking on the Change button during the backup process.
The last step is to click on the Start Backup button and the process will initiate and complete in seconds.
After completion of the Yandex mail backup process on Mac, you can go to the location that you had chosen. Using the Yandex mail export file you can open all emails in a supported email client as required.
If you want to export the emails in another file format, that is also possible using this software's features and the formats that is offers as explained in the upcoming segment.
Features of the Tool to Backup Yandex Mail on Mac
1. Multiple Export Options: The utility offers a lot of export types that can be used to export the data locally on Mac desktop. These formats are PST, PDF, MSG, HTML, TXT, MBOX, EML, & EMLX and exports data in any of these without modifying the metadata and attributes.
2. Date-Filter Feature: This feature is capable of exporting the data from a specific time-zone by setting a date "From" and "To" in the Advance Settings. The tool will only create Yandex mail backup data from the set time-range.
3. Maintain Folder Hierarchy: While you backup email account of Yandex mailbox, there is no risk of loss or corruption to the data and the folder structure is also maintained. Hence, there will be no changes to the structure and is keep the same as before the process.
4. Secure Backup in Bulk: It is possible for you to export the data along with the attachments directly from your account from all the folders that you want. You also have the liberty to choose the location as per desire on the local storage device.
5. Delete after Download: This feature of the software for the process is built with advance algorithms to export the data from your server easily. After completion of the process, you will get enough space in mailbox again.
6. Compatibility with Mac OS: The software is engineered for Mac OS machines to backup emails from Yandex Mail. You can run the tool on the lower versions i.e. Mac OS 10.8 and above.
To Summarize
Even if your email service is offering you anti-virus tools to keep the virus away from your mailbox. To identify the emails that may cause data-loss or corruption, we suggest you to keep a backup. One such email service is Yandex Mail which also offers anti-virus services to its users.
Yet, experts suggest that you should learn how to backup Yandex Mail to avoid losing data. Backing up will protect the data from any human errors, any viruses or ransomware attacks. So, in this article, we have shared the detail solution for a safe process for Yandex mail backup.