Migrate
How to Export Email from cPanel to Outlook PST File in Bulk?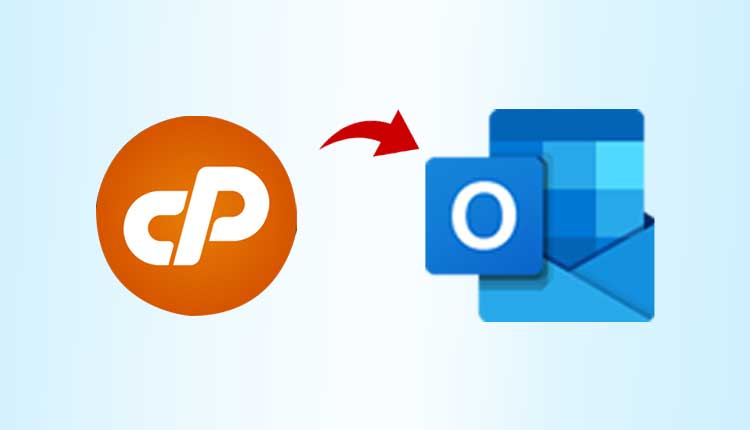 However, conversion is best for moving email data from one platform to another only when it is done securely. Otherwise, if something goes wrong, you may have to face data loss. So, if you are using cPanel webmail to manage data and want to switch from it. Then, Microsoft Outlook application is the best to manage emails in a better way. Thus, here we will share the techniques to export email from cPanel to Outlook application. In this article, we will provide all the possible solutions along with a step by step guide to help you all.
User Query: Hey, cPanel hosting service is good for managing my data. But as our company has grown, now we have to migrate the data to Outlook application because of its advanced features. It is better to manage big data that too with complete data security. Can anyone suggest me how to do this conversion without affecting the existing cPanel and MS Outlook data?
Manually Perform Conversion from cPanel Account to Outlook
If you are wondering how to convert cPanel email to Outlook manually then unfortunately there is no direct solution provided by cPanel. So, first of all, you need to save your data in the default formats on your Mac desktop. Afterwards, import it into your MS Outlook of any version.
However, cPanel offers different webmail that you can use to migrate email to Outlook. It provides you Horde webmail, Roundcube webmail, Squirrelmail webmail. So, if you are using Horde webmail and exporting emails to import them into Outlook. Then, you can take its help and export your emails in MBOX format. But, the fact is that Outlook does not support this format to store data. So, in this situation, you can take the help of MBOX to PST file converter on Mac OS. After file conversion, you can import that converted file and access it in Outlook.
Or if you are using Roundcube webmail, you can open any required email and export it as EML. As it allows to export only one email at a time from its mailbox. Then, you will need EML to PST Converter Mac to use the exported emails in Outlook application. In short, this process will be very long and tedious if you have multiple emails of different folders in cPanel mailbox.
So, for a short and simple solution, we suggest you to go for an automated application. It can provide you results in bulk and that too in less time.
We are sure you must be looking for a smart solution for this conversion without any data modification. Thus, the next part is about the solution of this question.
Best Solution to Export Email from cPanel to Outlook PST
Using a secure way you can easily convert your emails a cPanel account to Outlook application. For that, we suggest you to take the help of the Smart IMAP Backup Software for Mac OS. With the help of this tool you can simply manage your data in Outlook-supported file format, i.e PST file. Then you will only need to import the file in any Outlook application version.
With this automated solution you can even export your emails from cPanel to different file formats. So, just backup cPanel emails to any of them as required with same formatting.
Using this short and simple software can resolve your multiple issues, as it offers bulk email conversion. Also, it will execute the email conversion process without affecting or changing in existing cPanel data.
Why Should Choose Automated Solution Over Manual?
There are basically several reasons to choose the suggested automated application over any manual method, such as-
Bulk Exporting Messages for Mac– This software is an ultimate solution that provides bulk facility to export emails from cPanel mailbox to PST in one go.
Work with all Mac OS – Use this software to export email from cPanel to Outlook PST on any version of Mac operating system. As this utility is compatible to work with Mac OS 12.0 , Mac OS 11.0, Mac OS 10.8 and all the below versions.
Easily Export Emails in different formats – In case, you are just want to export the emails to save them as a copy to your desktop. Then, you can browse different file formats as per choice as this tool is built with multiple functions. In short, you can choose either PST, PDF, MBOX, HTML, EML, TXT, EMLX or MSG formats and keep them on desktop.
New cPanel Email Conversion – This software is advanced enough to convert all emails without any duplicates from cPanel to PST. So, you can tap on Incremental Backup to export only new emails. However, this option will be applicable after the first export procedure.
Export Email from cPanel to Outlook PST Step by Step
Download the software as suggested above, and follow the step-by-step guidelines as given below-
Now, choose the Other option from IMAP Host and User Id and Password, add on the IMAP port no, and login
After that, select PST file Format from the Select Export Type section to proceed further
You can even click on the Advance Settings for adding Range Based filters for the process
To export and save the output file hit the Change icon and decide the location path
Eventually, tap on the Start backup icon from the software's screen to convert cPanel email to Outlook PST file format.
Important Note: Import exported PST file in either Windows Outlook or Outlook for Mac as per the need later on. The converted PST file will support all the versions of the Outlook application.
Import Resultant File into Outlook for Mac 
Firstly, on the Outlook for Mac File menu, select Import option
Thereafter, choose Outlook for Windows archive file (.pst) >> Continue.
Now, just locate the data file on your computer >> Import >> Finish.
Eventually, all the imported items appear in the navigation pane under On My Computer.
Convert cPanel Emails to Outlook for Windows
Initially, click the File menu on the Outlook on Windows machine >> Open & Export > Import/Export.
Now, from the Import/Export wizard >> Import from another program or file and click Next.
After this, select 'Outlook Data File (.pst)' >> Next.
Browse and select the .pst file you want to import from the desktop >> Next >> Finish.
FAQs
Q- Can I use this software to export only some emails from cPanel to PST format?
Yes of course, this software is adept at exporting only required emails using date filter feature. With this option, one can set the date range in the field and export email from cPanel to Outlook PST as per the requirement.
Q- I want to free up storage space of cPanel account after exporting emails, is it possible with this tool?
Definitely yes, there is an option to delete after download, which allows users to free up cPanel storage space after exporting emails.
Q- Can I split large PST file after export process?
Yes, this software has an option to split the resulting file after transferring cPanel emails to Outlook PST.
Conclusion
In this article, we have discussed how to export emails from cPanel to Outlook application in a hassle-free manner. For more, you can dive into the step by step process to understand the conversion. However, we have also shared how to convert cPanel email to Outlook manually. But the manual method has its own limitations, hence, we do not recommend you to opt for that. Hence, to prevent any data loss and for quick conversion, we recommend you to go for automated software.