Backup
How to Take Backup of Emails from cPanel Manually on Mac PC?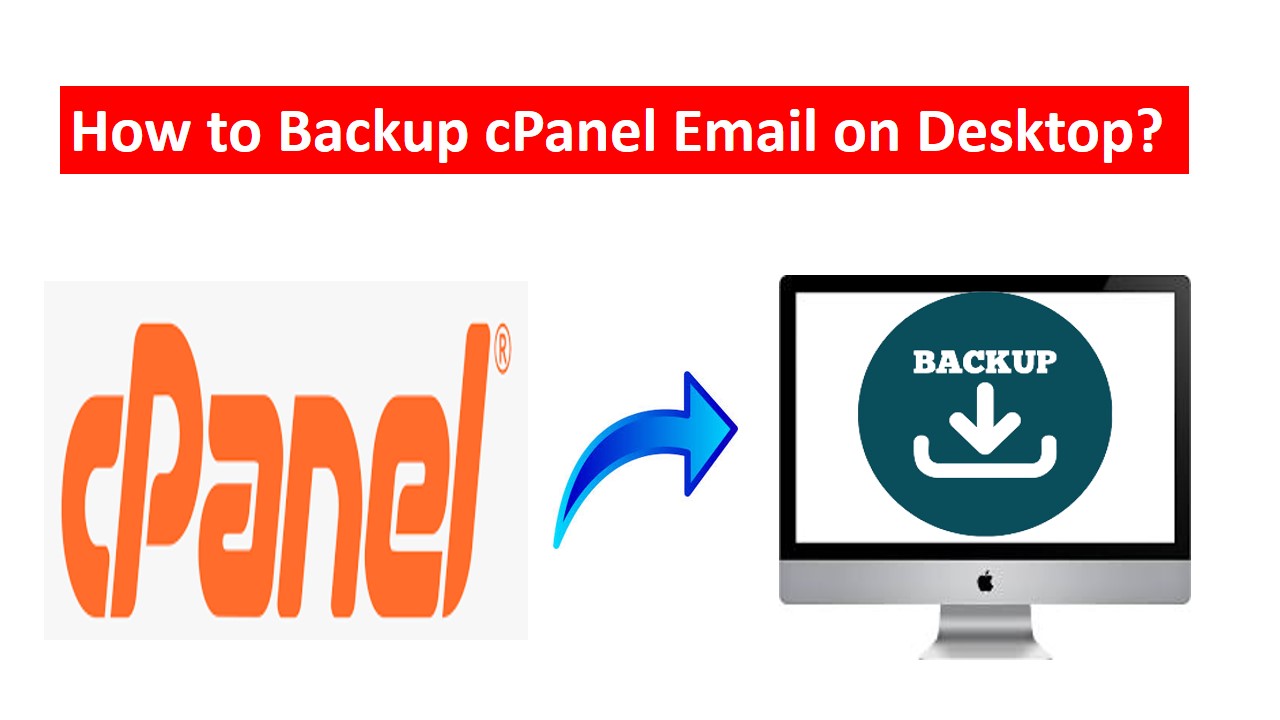 Backing up some important data is a wise decision one can take. As taking up a backup of the required data keeps the crucial information and helps in any future uncertainties. So, if you are a cPanel Webmail user, and want to backup cPanel emails then this article is all about it.
If in case, you like to have a copy and restore the email data of the cPanel account mailbox. There can be any reason for doing this, like if you need to export the data to use the emails into another server. Or you may just want to preserve the required emails and then want to delete them from the cPanel server.
So, whatever the reason is, we are sure you are looking for a safe and reliable solution for backing up email data only. Therefore, in this article, we will provide you with the best and most secure solution that helps to take out the necessary cPanel emails.
How to Take Backup from cPanel Manually Using Export?
There are two ways for backing up your important emails from cPanel account, either backup generated by file manager or though Export features. However, the file manager option only helpful if you want to restore data in another server. But in case, you want to have a copy in same Mac desktop. then, you can create cPanel email backup using export feature, it will create export in MBOX format. Now, follow the steps to know the guidelines-
Login with your cPanel account with your email address and password, and tap Login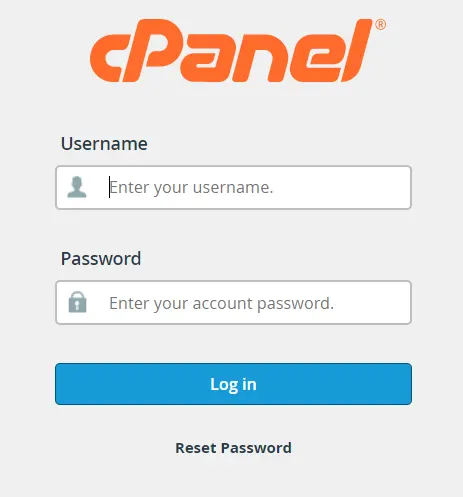 Now, check out for the Email Accounts option and click on it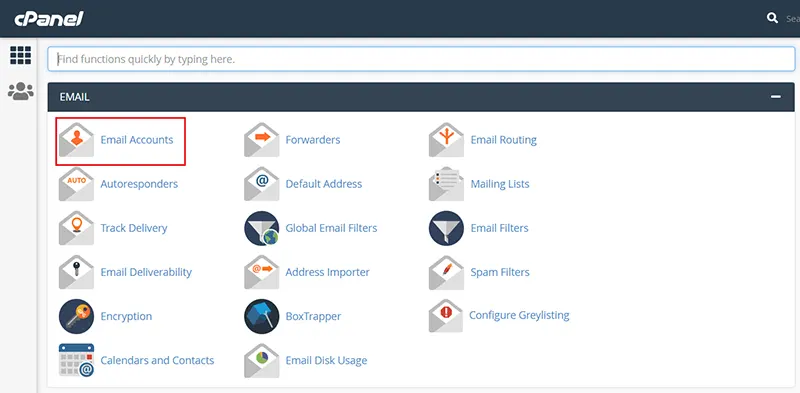 In the Email Accounts dialog box, tap on Check Email option for backing up the selected account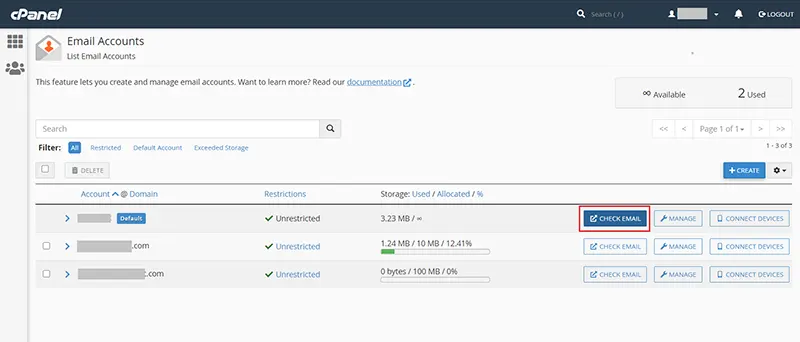 Now, hit on the Horde and mouse-click on the Open button to view emails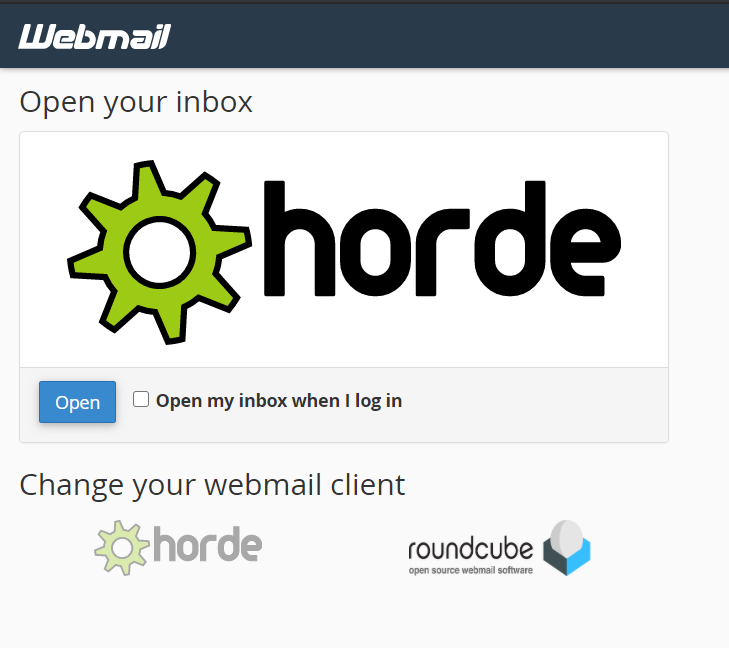 From the new window, tap on the Export icon to proceed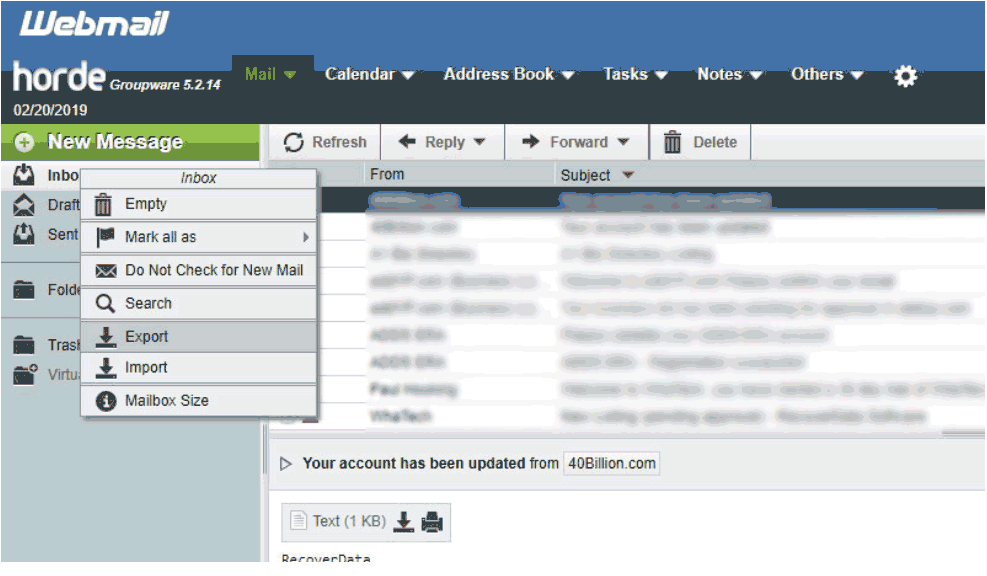 It will ask you option to select from the drop-down list to download the backup file, choose Download into MBOX file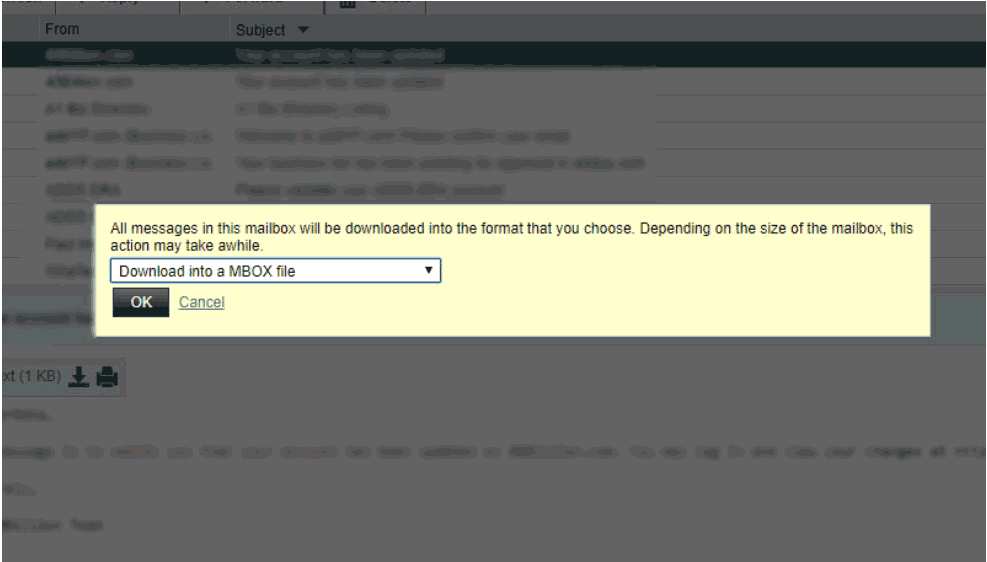 That's it, it will create a backup copy of your cPanel Webmail emails on your Mac desktop. You can simply import this resultant file in any supported email client to access cPanel emails.
Drawbacks of Manual Method to Export
Using this manual technique you can only know how to take backup from cPanel in MBOX format. In case, you are in need for other file formats, it cannot be possible.
Moreover, it only allows you to backup cPanel emails of single account, in short, you are not allowed to backup multiple accounts.
If you are having more than one cPanel account then you will need to repeat the entire process again and again, hence time taking process.
How to Backup cPanel Emails and Preserve the Data?
Because of the above manual method that you can use for performing the backup process on your local computer is bit tricky. Therefore, we have come up with an automated solution that can easily let you take email backup from cPanel account. With Mac IMAP Backup Software, you can take out any email data along with attachments on any version of the Mac OS.
Moreover, it provides options to backup emails with the same folder hierarchy. So, using this utility would be a wise choice even if you have multiple cPanel accounts. As it can add on multiple users' accounts and backup all emails instantly. Or even it is quite helpful utility to save IMAP emails locally.
Along with these, this software provides you multiple options to take the backup in. So, you can choose any file format different file formats other than MBOX to backup emails from cPanel on your computer.
Benefits of this Advanced Mac Based Software
There are multiple features that you will avail with this automated utility, such as-
Multiple Export Options: This suggested utility provide multiple export types that you can use to backup cPanel emails on a Mac desktop. This feature of this software includes PDF, MSG, HTML, TXT, MBOX, EML, & EMLX, and other formats. So, it becomes easy to backup the data that too without changing any email attributes.
Date-Filter Feature: Most of the time we only like to secure or backup and restore emails in cPanel Webmail account specifically. If this is the case, then, using a Date Filter feature you can simply take out any number of emails from a specific time zone. All you have to set a date "From" and "To" in this feature.
Maintain Folder Hierarchy: There will be no modification in the cPanel account folder hierarchy while you back up the email of the mailbox. Hence, the folder structure will remain the same as prior and you get the same data on your computer.
Delete After Download Option: The advanced and self-operated software has algorithms to backup the email data from your cPanel server account on your desktop. If you use this option, it will automatically remove the backed-up emails from the cPanel account mailbox. As a result, you will get enough space in the cPanel mailbox again after the completion of the process.
Incremental Backup: If you already used this software to backup email data from cPanel then you can use this feature next time. as this feature will help you to take out the newly arrived emails of the cPanel account, which prevents any duplicates. So, every time you will get a backup of new and fresh emails on your computer system.
How to Take Email Backup from cPanel on Mac Desktop?
First of all, download the software on your Mac machine to have backup. Then, follow the steps to backup and restore emails in cPanel-
Now, choose Other option and login with the cPanel account user name and password by entering them
In the next step, just choose the required format to backup cPanel emails to local computer
Here, you can even apply Advance Settings as required for the backup file
Now, just check the Delete After Download option if you want to free up the cPanel Webmail mailbox space
At last, hit the Start Backup option and the process to backup email data from cPanel will begin on your respective Mac desktop.
Conclusion
There can be any case where you just want to keep a copy of the cPanel Webmail on the system. Therefore, in this article, we have shared the solution for how to backup email from cPanel manually & automatically. For that, we have suggested the best Mac software that will help you to backup cPanel emails. So, you can use it and take out any email you want on your local computer without hampering any data.