Backup
,
Import & Export
Best Techniques to Export Gmail Emails to Thunderbird Mail Client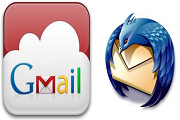 Undoubtedly, Gmail is the most widely used email program that stores data like email messages, contacts, calendars, and so forth on the cloud. However, sometimes if the Gmail account gets hacked or terminated, the email data will be lost. To avoid all these situations, users must store a copy of their data into the local system. To do so, they should configure the Gmail account in their desktop-based email client application. Therefore, in this blog, we are going to discuss a manual approach to export Gmail emails to Thunderbird in an efficient manner.
Reasons to Import Email from Gmail to Thunderbird
As everyone knows, Thunderbird is one of the desktop-based email applications, thus it becomes easy for every user to manage and access their complete data without network connectivity. Moreover, it will become easy for users to configure various accounts in a single place. Also, there are some reasons that will become more useful with respect to export Gmail emails to Thunderbird are:
Thunderbird files can be saved easily on user machine, thus users allow to access the data when it is needed
In Thunderbird, it cannot be possible to destroy email messages due to the hindrance from an external source
Furthermore, its data files have to be shared among different users if required
Flawless Solution to Transfer Gmail Emails to Thunderbird
The manual approach is too lengthy and it takes so much time while accessing Gmail account with Thunderbird. Thus, users must opt for a reliable third-party Gmail Backup Tool for Mac. It is designed in such a way to download all Gmail emails to Thunderbird without any data loss. It has simple and easy to use interface that helps even the novice users to complete the process without any hassle. Some of the advanced features of the tool are mentioned below:
1. Option to Save Selected Folders – The application has the feature to save all folders or selected folders depending on the user's requirement. There is a "Select Folders" section in the software UI where you can check / uncheck the folders that you want to save. This way, you can save all the folders or only those folders that you want to export.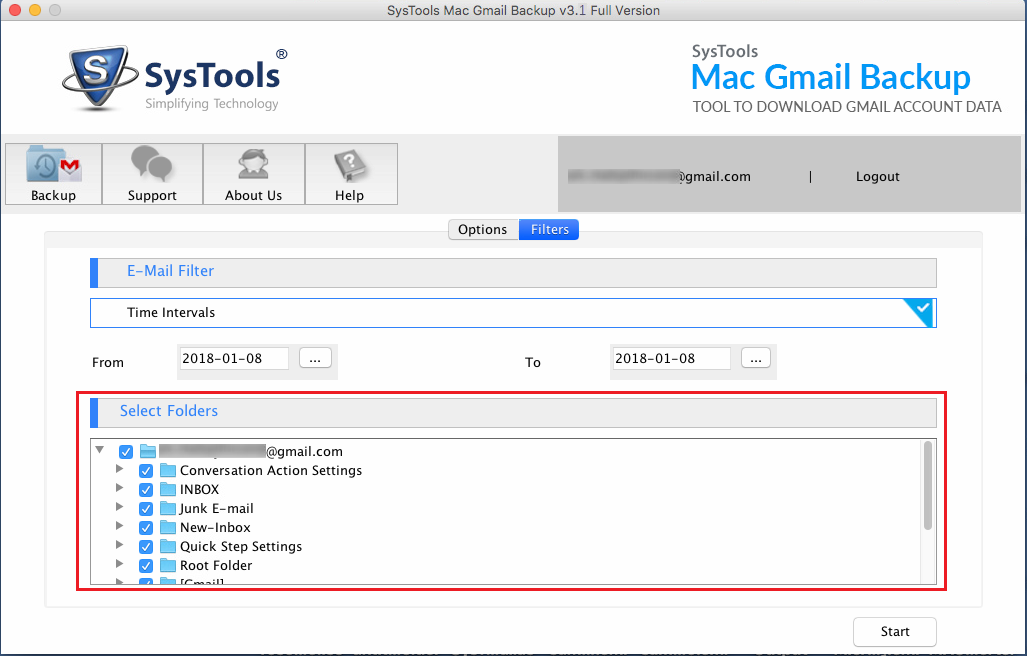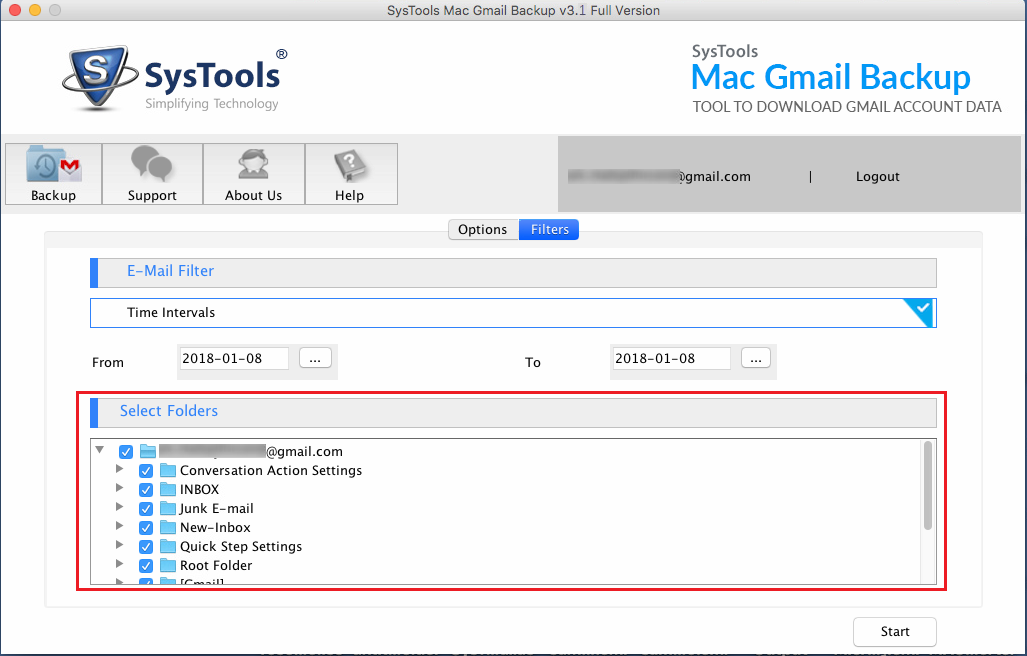 2. Delete Data After Exporting – The software to download all Gmail emails to Thunderbird offers users to delete the Gmail data after they successfully export it. This is an optional feature of the tool, so users can enable or disable it according to their requirements. It creates more storage space in Gmail account after deleting the emails.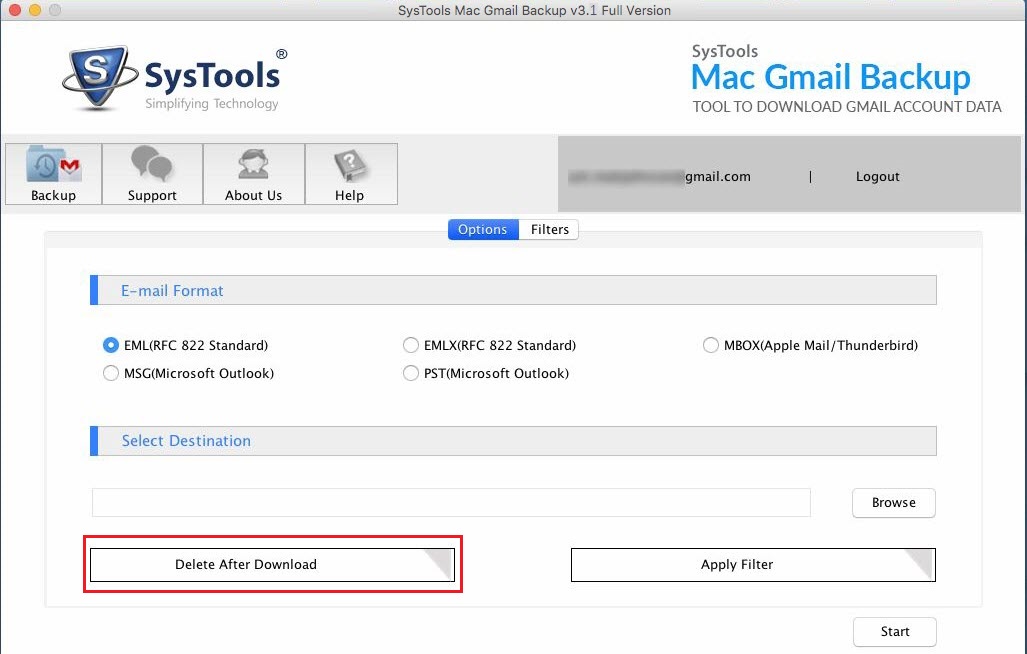 3. Option to Pause & Resume – Users also get the option to pause and resume the process within the tool if they want to. There can be many possible reasons due to which users might want to pause the process like internet connectivity or any other reason. After that, users just have to enter the credentials of the account to resume the process.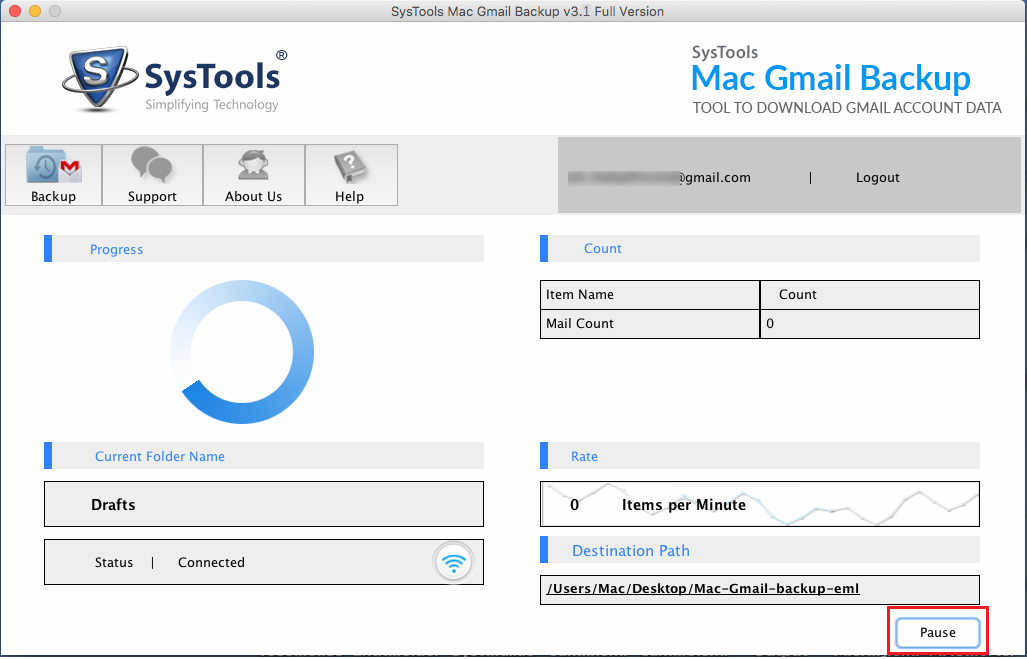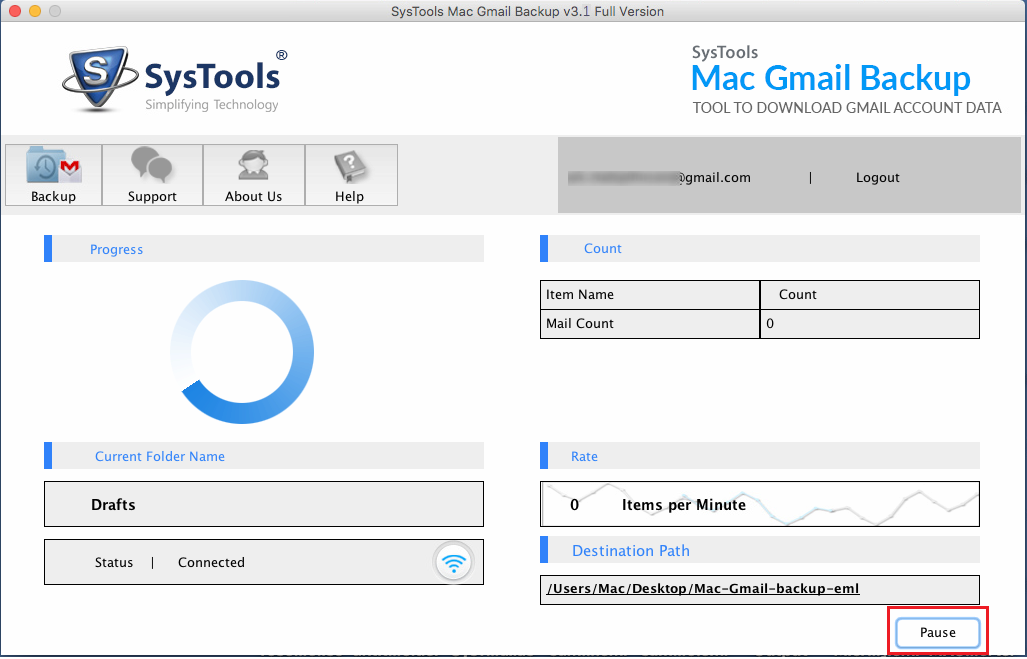 Manually Export Gmail Emails to Thunderbird
There is the simplest way that helps to perform the transformation from Gmail to Thunderbird. Before doing this, make sure you have taken the entire backup of data. After that, you can execute these methods listed below:
Transfer Emails from Gmail to Mozilla Thunderbird
First, you have to configure Gmail account by using restore backed up mails from the user account. Some of the steps are mentioned below:
Download and install Thunderbird application on users system.
Then, open Gmail profile of a user on the Web browser.
To ensure that end-users Gmail account should be extracted to another machine. Go to Settings and choose Settings option.
Now, select Forwarding and POP/IMAP option. From IMAP section, choose Enable IMAP and then, Save Changes.
After that, right-click on the username in Thunderbird client and go to Settings option.
Next, a new dialog box appears. Click on Account Actions >> Add Mail Account.
Mail Account Setup dialog box will pop up. Afterwards, enter the username, email address and password in the field. Press Continue option.
Select an IMAP (remote folders) and then, click Done.
Click Browse option to modify the directory. Press OK button to finish the set-up to export Gmail emails to Thunderbird.
At last, new email ID shows at the left pane. Further, double-click on it, and select Read Messages start to view all emails in Thunderbird application.
Every user allows to write a new message, changing settings, and setting up advanced features as per their requirement.
Import Gmail Contacts into Mozilla Thunderbird
In this method, users can transfer contacts from Gmail to Thunderbird as discussed below:
Initially, log into Gmail account and choose Contacts. Now, all Contacts will become open in new Window tab.
From the Menu bar, go to More option and choose Export. On the desktop, a warning message seems that the Export feature is unavailable in new preview version of Contacts. In that case, choose go to Old Contacts icon.
Under a new tab, you can open all contacts. Now, start to choose the contacts as users wish to covert by marking each of them. On the other hand, mark all contacts by selecting All option.
From the Menu, click More and then, select an option "Export".
Next, a new dialog box will appear to transfer contacts. Select All Contacts and then, Outlook CSV file format (for importing into MS Outlook or other application)"and choose Export option.
Once the Export process is done, CSV files are downloaded to the PC.
At present, to import all contacts and open Thunderbird mail Account, and choose the Address Book.
Open Thunderbird Address Window and select Tools and then, Import tab.
Now, go to Address Books from the given options and press Next button.
Under the new Wizard, select Text File like LDIF, .tab, .csv, .txt and choose Next button.
From the new Window Explorer, attach the directory path where stored Gmail contacts are located. Select All Files to view CSV data file and double-click to select it.
In Import Address Book, it allows the user to select which contact attributes they want to import. Users permit to decide as many or all of them and press OK.
Finally, all contacts have been imported successfully. A new list name that might show Contacts appeared on left side of Thunderbird Address Window.
Final Thoughts
These days most of the people want to use desktop-based email applications like Mozilla Thunderbird. To keep their crucial data safe and secure from any damage. Thus, the above article will help to resolve this issue on how to export Gmail emails to Thunderbird with Contacts. As an outcome, the third-party application is the best method to save Gmail emails to computer and protect them from any issue. Else, users can take help of a commercial solution, i.e., Mac Gmail Backup, which helps to convert all emails from Gmail to Thunderbird along with Contacts.