MAC PDF
,
PDF
Easily Extract Text From PDF on Mac Using This Tool
admin
| Modified: 2021-01-18T16:14:45+00:00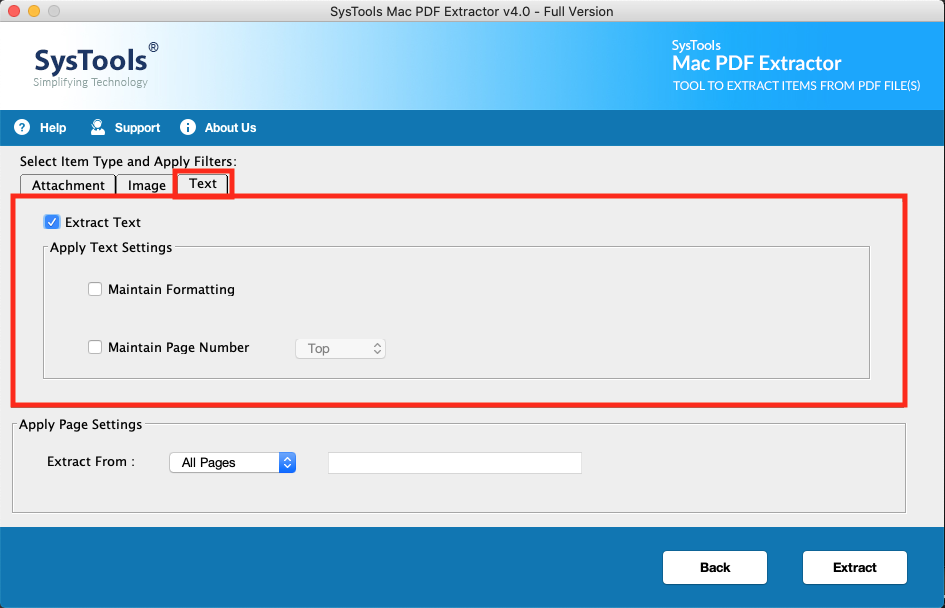 If you are looking to extract text from PDF on Mac OS X, then you are in the right spot. The tool can extract PDF elements like text, images, and attachments without causing any problem.
Because most of the time users complain about the formatting issues they get when just copy & paste PDF text. Look at this problem:
Greetings all,

I'm trusting that somebody here points me toward a Macintosh application that can extract clean unformatted text from PDFs.

Simple copy/paste is a bad option when it comes to getting unformatted texts. I am taking out text from magazine design records, initially made in InDesign to incorporate additional areas and other structure glitches because of the segment format on the page.

Thank you in advance.
If you are facing a similar problem, then I have a perfect solution. Download the demo version (limited PDF files + Resultant PDFs will have a watermark) of PDF Elements Extractor- It's FREE. For unlimited access kindly get the full version.
How to Extract Text From PDF on Mac Using The Tool
The program is quite easy to run, just follow these given steps to extract clean text from a PDF:
1. After installing the extractor on your apple computer or laptop. You will get this interface. Click on the "Add File(s)" and "Add Folder(s)" to browse PDF files from the system.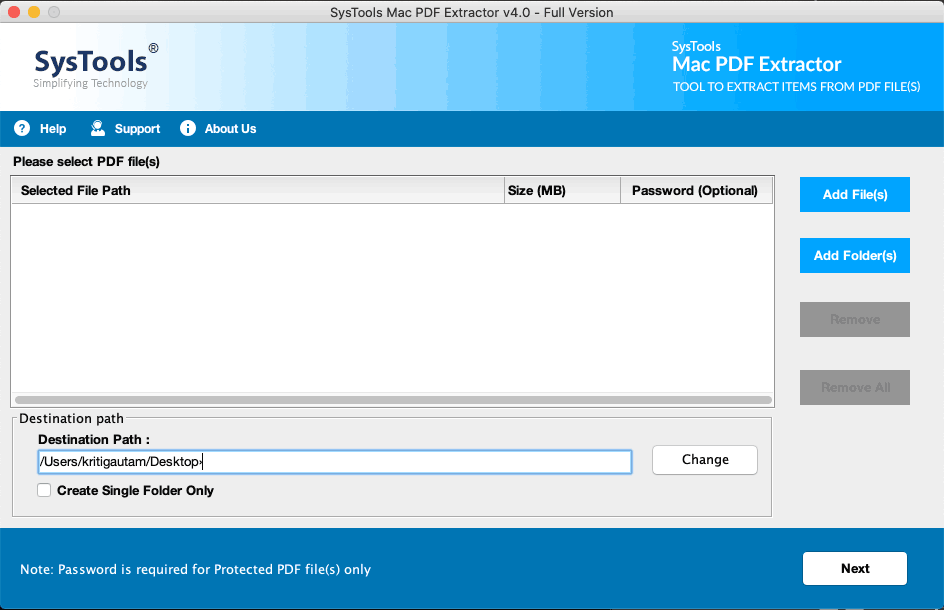 2. By default the software will save your extracted text on the desktop in a folder. If you want to save the resultant files in any other location click on Now, "Change" to browse for the destination location.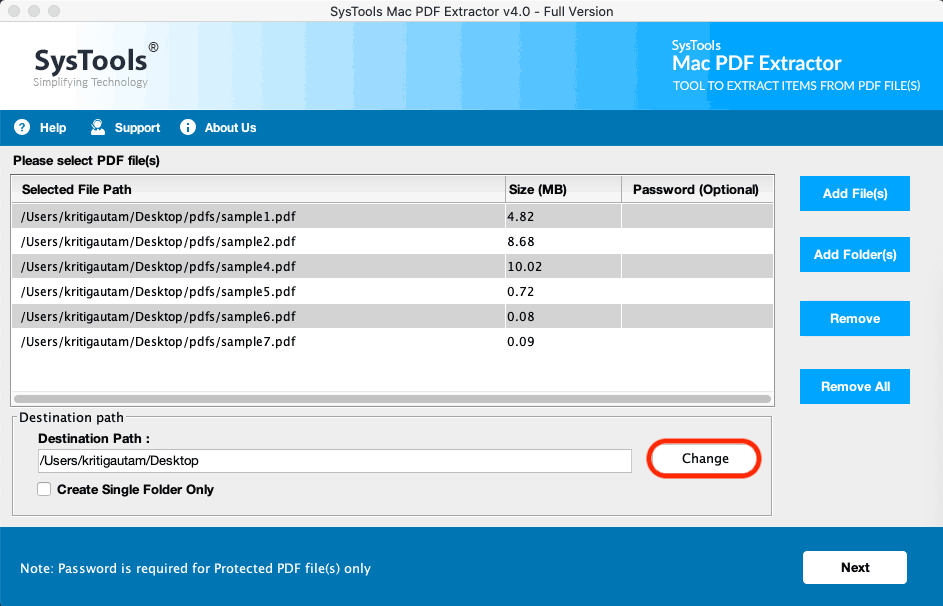 3. As you know this tool can extract various PDF elements like images, attachments, and text. In order to extract text from PDF files choose the 'Text' option.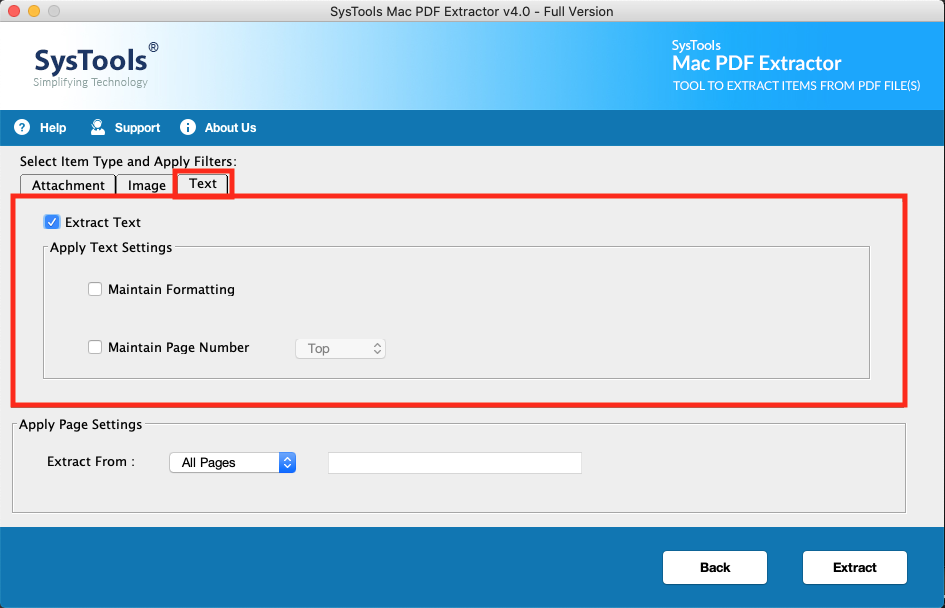 4. Here you can set the standards by which you want to extract text.
Under 'Apply Text Settings' you get:
The 'Maintain Formatting' option: If you want to maintain the formatting and the structure, you can select this option.
The 'Maintain Page Number' option: By selecting this option you will be able to keep the page numbers as well.
Also, under the 'Apply Page Settings' option, you can select the pages of the PDF file from which you want to take out the text.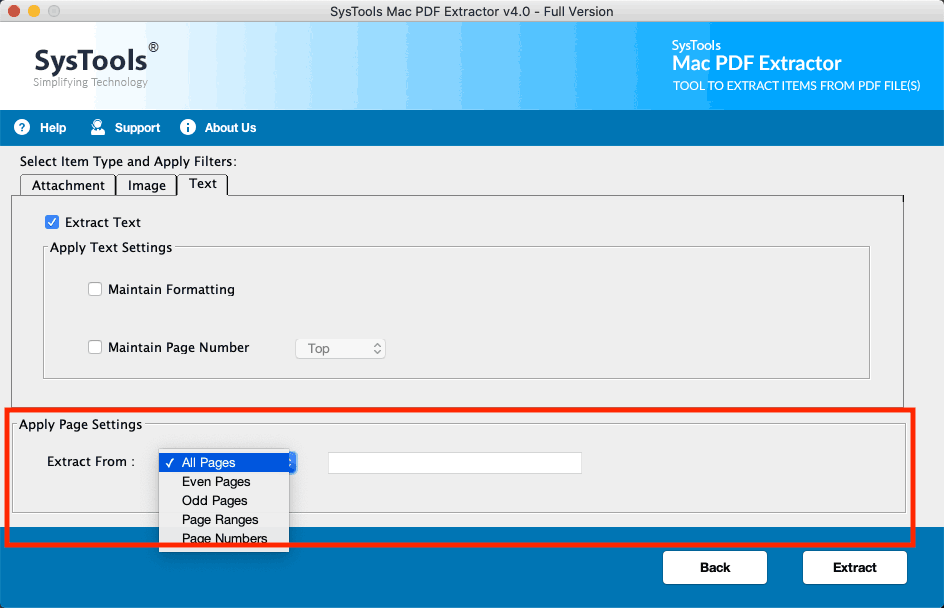 5. After setting all the standards you can click on the "Extract" button.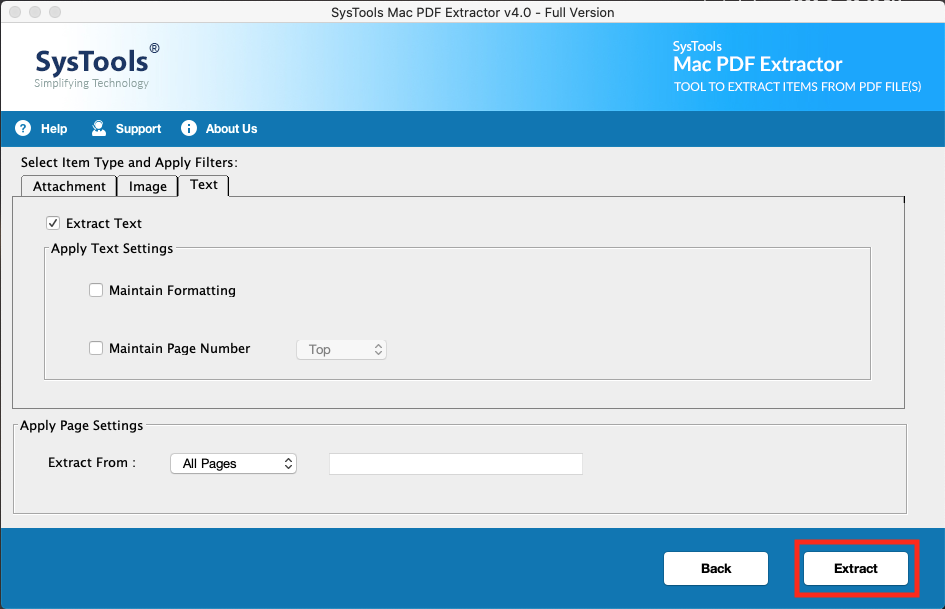 After the successful completion of the text extracting process, you will get the "Extract Process Completed Successfully" pop-up message. Now click on the 'View Report' to see the resultant files and a CSV report.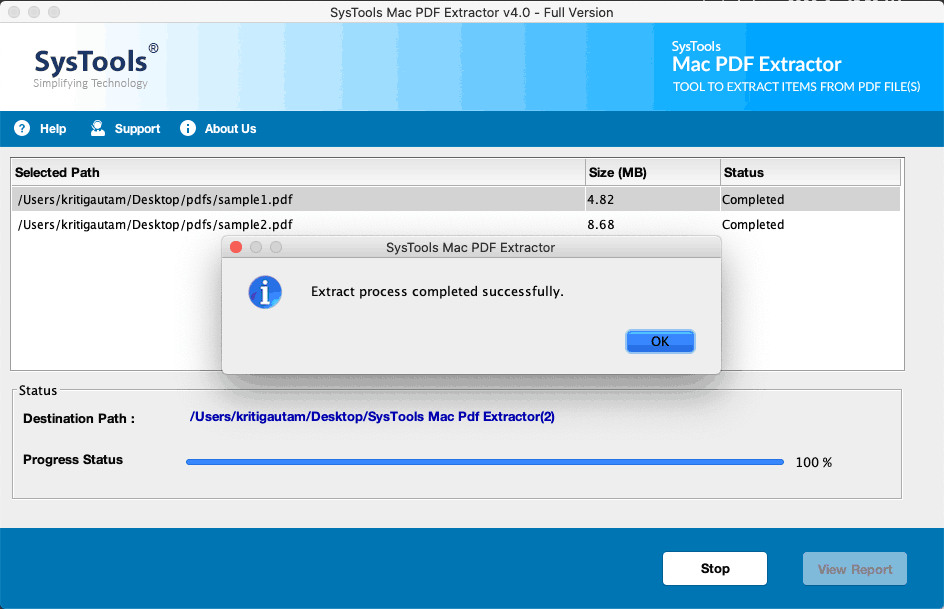 Also Know: How to Extract Pages From PDF on Mac
Features That You Won't Get Anywhere
This is the best tool to extract text, images, and attachments from PDF files for macOS because of the various reasons listed below:
1. A powerful program designed to extract elements from numerous amounts of PDF files at once.
2.The tool can takeout attachments like text files, audio or video files, or any other file type from PDF documents. You can filter out attachment by File type & Attachment Size.
3. Inline images inside the PDF, also called embedded images, can be easily extracted. You can save extracted inline images into PDF & other various image file formats.
4. It provides functionality to save all resultant files in a single folder or individual folder for each resultant file.
5. It provides various Page Settings options to extract text & images from selective pages.
6. You can easily Maintain formatting while extracting extracted PDF file text.
7. Also, you can Maintain page number on Top or Bottom page of extracted text files.
Note: Restricted PDF can be processed in the tool without the permission password. In the case of user password-protected PDFs, users need to provide the document open password.
Conclusion
Now you know which is the best tool to extract text from PDF on Mac systems. If you are tired of the copy/ paste method and looking for a professional and fast solution, this is a tool you should be trying.