Migrate
Instant and Secure Solution for GoDaddy to AWS Migration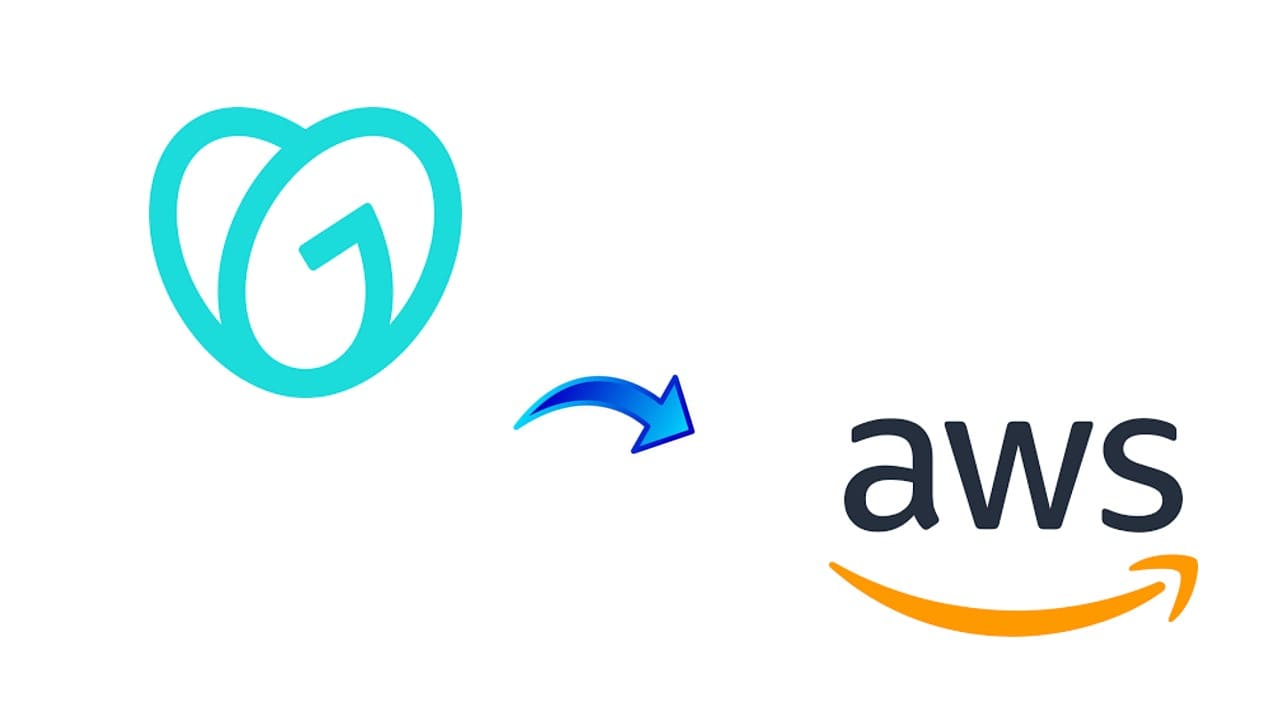 Sometimes, migration becomes necessary when there is a problem with a particular mailbox. However, it can be difficult if you don't know the right steps for a secure GoDaddy to AWS migration. So, the question is how do you go about this process to transfer GoDaddy email to AWS successfully? Not to worry, this article will help you with this task of moving bulk emails from GoDaddy to Amazon Workmail with ease.
However, GoDaddy has been a reliable platform for any user to use hosting services for a long period of time. However, there is a saying that no one is perfect, so it is likely that you will start facing limitations like slow speeds and pages timing out while working on your website using GoDaddy hosting. Hence, it can be very frustrating to face these issues every time while working. In fact, it also significantly affects website performance.
So, in such cases, many users like you prefer to migrate GoDaddy hosting service email data to some better option. Generally, users prefer the fastest and more flexible options. And one of the best options is Amazon Workmail.
If we talk about AWS WorkMail, then it is a flexible, secure, business email service. As it gives you amazing capabilities with a website hosted on this platform. Hence, a user can seamlessly access email, contacts and other data of his choice. In fact, it is a leading cloud service platform for users as compared to GoDaddy for business operations.
Now, let us move towards the solution to know the process and method of this work.
Best Solution to for GoDaddy to AWS Migration
Therefore there is no manual workaround available for this migration. So, it is much better to transfer GoDaddy email to AWS using IMAP Email Migration Tool for Mac OS. This software is very helpful to migrate bulk emails from mailbox to GoDaddy.
Moreover, the software has a lot to offer for customized migration as per the requirements of its users. Like it allows users to set date range to migrate particular emails with attachments.
To be more precise, one can download this tool on any of the latest or older versions of Mac operating system. As it allows to transfer GoDaddy messages to Amazon on Mac OS 13.0, Mac OS 12.0, Mac OS 11.0, Mac OS 10.8 and below versions. In addition, all attachments and inclined images are migrated to the AWS user account in a single format.
Benefits of the Tool to Help Mac Users
Practically, there are several reasons why users should use this tool to perform a secure migration-
It is software that is smart enough for bulk and specialized GoDaddy to AWS migrations. This means, either the user can migrate bulk emails from GoDaddy in one go or use date filters only to migrate specific emails.
To keep the date safe, this automated tool ensures users safe migration without any data modification.
Furthermore, it can be accessed on Mac operating machines including Mac OS 12.0, Mac OS 11.0 and Mac OS 10.8 and earlier versions. It is even capable enough to help those users who wants to migrate GoDaddy email to Gmail account.
Allows users to check the ongoing process status of both GoDaddy and AWS accounts in the form of Progress and Completed entries on the Software pane.
Furthermore, with this software, you can migrate only newly received GoDaddy emails after the first migration using the Delta migration option.
In fact, it has the ability to migrate GoDaddy email to Amazon Workmail from multiple accounts at once.
After the completion of migration on Mac, this tool also generates summary report or detailed report. So, any one of you can keep the report on Mac system which contains the migration details for future reference.
How this Tool Work for GoDaddy to AWS Migration?
Download the tool and install it on supported versions of Mac computer. Thereafter, follow the steps to transfer GoDaddy email to AWS in bulk-
After activating the tool, just follow the prerequisites and tap on the Continue button.
From the next screen, select the GoDaddy option as the host name for a source account. Enter the active username and password to migrate required GoDaddy email with attachments.
In this step, choose the AWS / Amazon WorkMail option in the destination IMAP account. And for the destination, provide credentials like username and password and validate.
Afterwards, you can click Advanced Settings for a customized migration from GoDaddy hosting service.
Finally, click on Start Migration option for a safe and quick transfer emails from GoDaddy to Amazon WorkMail account.
Frequently Asked Questions
Q- Can I use this tool to migrate GoDaddy email to AWS Workmail at specific times?
Yes definitely, this tool allows users to migrate only required emails from a particular date range using date filter option. By selecting a category, the tool will migrate only those email data that fall into that category.
Q- Does this software provide security to my account data?
Yes, you do not have to worry about data security issues, as this tool only asks for user credentials and does not save any existing account data. Hence, it is completely safe to choose and execute GoDaddy to AWS migration.
Q- Can I work with this migration tool on Mac OS 13.0?
Definitely yes, it is an advanced software with various algorithms that help users to use this tool on any latest or old Mac OS versions.
Conclusion
In this article, we have shared how to do a safe and secure GoDaddy to AWS migration. For this task, we have also suggested a professionally tested solution. This software will help you to transfer GoDaddy email to AWS WorkMail mailbox account easily. Apart from this, it also helps the users to understand the tool with its free demo version. So, availing this tool will help you all to transfer multiple emails in a short span of time.