Migrate
How to Perform Rackspace to AWS Migration Directly on Mac OS?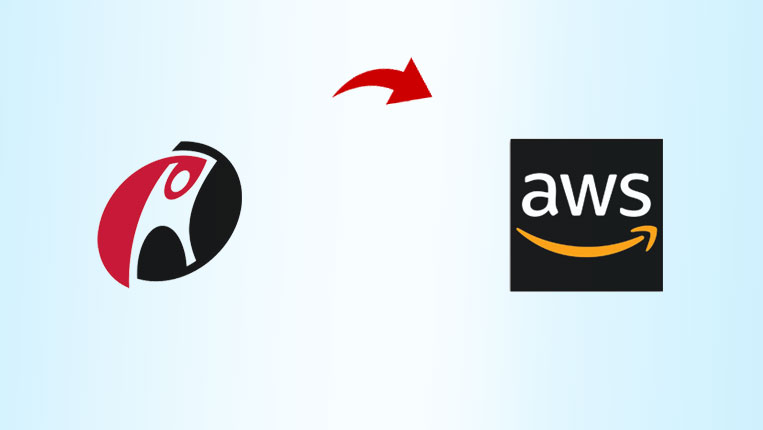 To migrate from Rackspace to AWS WorkMail, the IMAP Migration Software for Mac is a safe & secure solution. As it is pre-tested by top professionals for a email data migration. When it comes to designing the tool, all the needs of the users have been taken into consideration.
This migration application is a completely secure tool to access essential emails in Amazon Workmail mailbox. Through this tool, the user can also know where the migration process reaches, as it provides the migration status of all IMAP accounts.
For better migration and filtering of emails from different folders of Rackspace hosting Exchange Server. The tool provides the facility to exclude or include folders from All Mail, Sent Items, Spam/Bulk/Junk and Deleted Items.
Best Rackspace to AWS migration software for bulk email by providing summary report of the entire process. It also allows multiple migration options such as skip or delta migration for all IMAP accounts. Users can also take help of this utility to migrate Rackspace email to Gmail on Mac PC.
Why Should Choose this Software for Rackspace to AWS Migration?
The mentioned Mac based utility is the perfect solution to choose because of its various features, like-
Mac OS Compatibility – This is an advanced application which is available to download and operate with its latest 6.0 version on Mac that includes Mac OS 10.8, and all below versions, Mac OS X 11.0, and Mac OS X 12.0. However, there is a need to install Java JDK 1.8.0 & JRE 8 on the system, and IMAP should be enabled for source and destination accounts.
Easy User Graphical Interface – To keep all types of users in mind, this tool provides an easy-to-use GUI interface for complete migration. So, non-technical users can understand it well. Also, it will be easy to move further for a quick & safe Rackspace to Office 365 migration.
Date-Filter Option – This software provides an option as a Date Filter feature that provides the facility to filter out emails during the process. So, using this feature users can migrate from Rackspace to AWS only the selected messages as per a time period. However, there is a need to set a date range into "from" and "to" fields.
Multiple Rackspace Exchange Emails Migration – Using the Add filter, you can migrate data of multiple IMAP-supported accounts at once without email duplicates. In simple meaning, you can just add multiple Rackspace Exchange accounts to the software in a hosting account and move emails to AWS.
Folder Structure – This is a program with advanced technical algorithms that never impact on any Rackspace account folder. So, when you execute the migration task, it will keep all the folder hierarchy and metadata same on Amazon WorkMail.
Easy Way to Migrate Newly Rackspace Emails – To prevent any email duplicates of Rackspace hosting exchange account into Amazon WorkMail. This software provides a Delta Migration option that you can select to only transfer new emails after the first export process.
How to Migrate from Rackspace to AWS WorkMail Step by Step?
Download this above-mentioned utility on any version of the Mac machine. Afterwards, follow the steps to migrate emails –
Read and follow the given instructions on the initial screen for this automated software, press Continue.
After that, choose the Rackspace Exchange option as the Host Name, if not available in the options then tap on the Others drop down option. To initiate the bulk migration process, provide User Name and Password for required Rackspace account.
Select the Amazon Workmail option in the Destination IMAP Account. Also, enter the User Name and Password for the same account.
In addition, you can click the Add option for adding multiple Rackspace accounts to this application for bulk emails with attachments migration.
Or just filter the emails from the Rackspace Hosting Exchange account. For this, click the Advance Settings for the migration process.
Following this by clicking the Start Migration option. It will quickly migrate all the selected emails from Rackspace to AWS folders.
Pros and Cons of this Utility for Migration?
This software is meant to meet all the needs of a user to migrate from Rackspace to AWS. However, there are some pros and cons to moving Rackspace email to Amazon WorkMail. Although this application is stand-alone in nature, it does not require any other supported email client installation. For better usage, this application is also pre-tested by top technical experts. Similarly, experts compared this tool with other applications in the market.
Pros
Full support for various webmail clients
Email migration without duplicates in destination
Support any number of email migrations from a single Rackspace Exchange
Compatible to work with all Mac OS versions.
Cons
This application is available in English language only for performing email migration from Rackspace Hosting Exchange Server to AWS account.
Licensing Options of Tool to Migrate from Rackspace to AWS WorkMail
A secure migration is possible using this advanced professional utility on any Mac operating machine. Though it is professionally tested software which can be easily used by technical or novice users. And it comes with a licensing version of $25 with a minimum 5-user quantity. Besides, it also has a free trial version to experience the functions of migrating emails. Hence, it eases the task of Rackspace to AWS migration without purchasing the license edition.
FAQ
Q- I need to migrate bulk email from my Rackspace Exchange account to Amazon Workmail. Is this possible with Mac software?
Yes, definitely, this software comes in handy for bulk emails with attachments from Rackspace to AWS migration.
Q- What if I lost any important information while moving emails to Amazon Workmail mailbox?
You should not worry about the data loss of Rackspace account as it keeps all the data safe and secure during the migration.
Q- Will I be able to migrate new emails with attachments from my Rackspace account?
Yes, one can easily use the feature of this software for new email migration to AWS account.
Conclusion
In this article, we have discussed the top question asked about how to migrate from Rackspace to AWS Workmail. We have shared here the best solution to do this migration properly. The solution suggested above is beneficial for many purposes. As it comes with a number of features that you can use to filter emails for Rackspace to AWS migration on Mac OS. After the process is complete, you can easily access all the emails in the mailbox of Amazon WorkMail account.