Migrate
How to Migrate Email from Hotmail to Office 365 Mailbox Directly?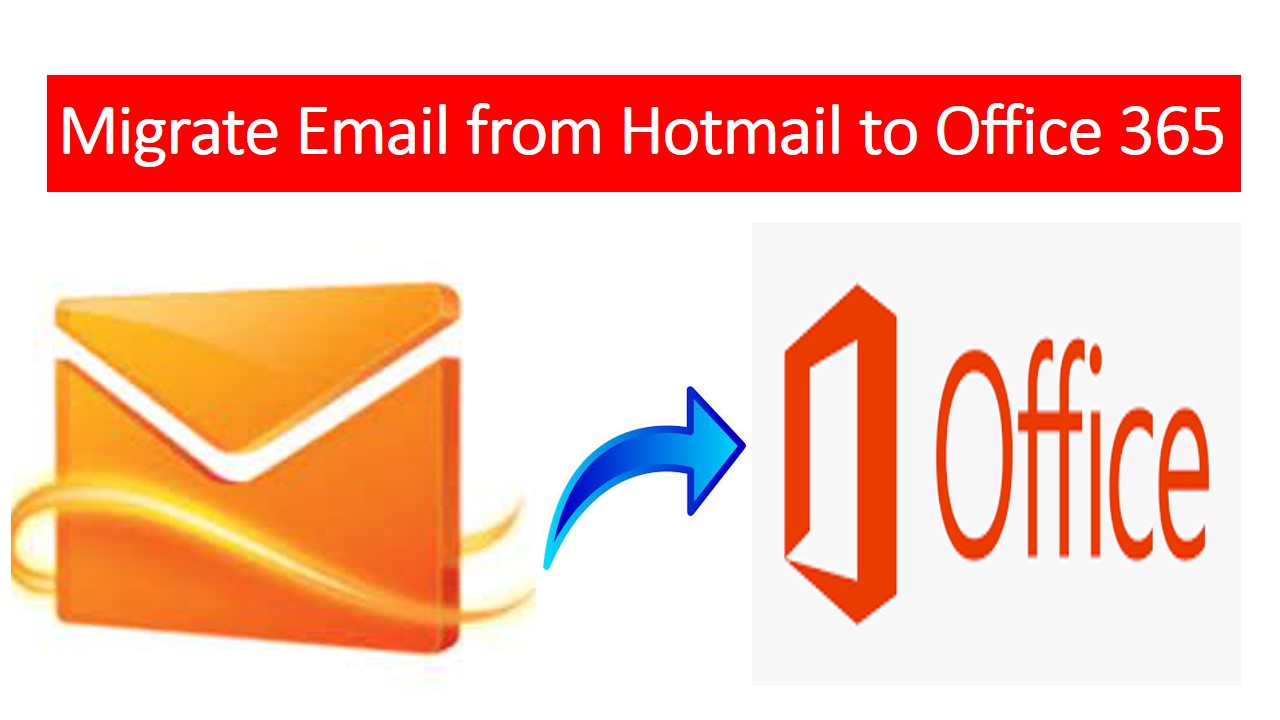 Migration can be helpful in multiple ways when you need to move all emails from one platform to other. Therefore, in this article, we will be discussing how to migrate Hotmail to Microsoft 365 on Mac OS. Here, you will get the proven solution for a secure Hotmail to Office 365 migration.
Users like you prefer to switch to O365 because it comes with multiple subscription plans. So, you can just select the required plan accordingly and easily access emails. Apart from the different subscription plans, there are many benefits for choosing Office 365. As it provides more suitability, data security, and reliability.
In fact, Microsoft 365 has other benefits than different subscription plans to manage mailbox. As using O365 you can easily access emails from anywhere or any time. In fact, Microsoft 365 keeps tracks of the latest versions of applications without any extra charges. When it comes to security, then Microsoft Office 365 is the only source that people like to go.
Along with these, MS O365 offers an option to encrypt email so that only intended recipient will be able to read it.
User Query: My company has been using Hotmail for official purposes. But we have purchased the enterprise subscription of Office 365 lately. So, no we are looking for a solution to migrate email from Hotmail to office 365. Please refer to some proven solutions for bulk mailbox migration. Thanks in advance.
Direct Solution to Migrate Hotmail to Office 365
To keep the security and data loss uncertainties in mind, the IMAP Migration Software for Mac is the best to choose. This automated software is designed with advanced features that quickly perform the migration of all emails with attachments on Mac OS.
To execute this process, you just have to select the Host account and destination account and start migration. The tool will complete the process in just a short time. Using this program, not just a technical user but even a novice user can make the best out of it. As it provides the easiest GUI interface to upgrade Hotmail to Office 365 mailbox.
Moreover, this is a standalone application that does not require any other app installation. It can work alone and perform the migration. In case, you want to migrate any other webmail service then this tool is helpful. As it supports all the IMAP-supported email clients that you can migrate easily. But, if in case, you are not sure about this migration then simply download Hotmail emails to hard drive.
Top Integrated Features of the Smart Utility
The mentioned utility has various features that are quite useful to migrate Hotmail to Microsoft 365 migration, like-
Compatibility of Mac OS – This tool is available to download and operate on Mac OS 10.8, and all below versions, Mac OS X 11.0, and Mac OS X 12.0. However, you have to install Java JDK 1.8.0 & JRE 8 on your computer system. Also, make sure to enable the IMAP for source and destination accounts.
Simple Interface – This advanced utility provides an easy-to-use GUI interface for Hotmail to Office 365 migration. Hence, it can easily be accessed by the novice users and they can understand it well.
Date-Filter Option – If any user needs to migrate emails from a specific date range then it is possible with this tool. As there is a Date filter feature using which you can migrate messages as per a time period. All you just need to set a date range into "from" and "to" fields.
Multiple Hotmail Emails Migration – In case, you want to add on multiple Hotmail accounts and migrate into Microsoft 365 in one go. Then, using the Add filter, you can transfer multiple IMAP supported accounts at once without no duplicates.
Migrate Newly Hotmail Emails – Duplicates email can be an issue for cluttered mailboxes. Therefore, there is a Delta Migration option that is available for migration. Using this feature you migrate email from Hotmail to Microsoft 365 without email duplicates. As this feature will only transfer new emails after the first export process.
How to Migrate Email from Hotmail to Office 365 on Mac?
Download the utility on any version of the Mac machine. Afterwards, follow the steps to migrate Hotmail to Microsoft 365 account-
Make sure to follow the given instructions on the initial screen for software, press the Continue to move further
Now, select Hotmail option as the Host Name from the list. Then, enter the User Name and Password to proceed further
And in the Destination IMAP Account choose the Office 365 option. For the same Microsoft 365 account, enter the User Name and Password for the same
In addition, tap on the Advance Settings to apply additional filters for the migration process on the PC
End this procedure by clicking the Start Migration option. Eventually, the process will begin to upgrade Hotmail to Office 365 account with all emails.
FAQ
Q- Does this software offer to upgrade Hotmail to Office 365 emails with attachments?
Yes, this application has an option to migrate attached files as well from Hotmail account.
Q- Can I migrate some selective emails only from Hotmail mailbox?
Certainly yes, this smart solution provides a Date Filter option that helps to migrate selective emails only with the required date range.
Conclusion
As Hotmail as compared to O365 is on average level, therefor users like to upgrade to the Office 365. So, in this article, we have discussed on how to migrate Hotmail to Office 365 on Mac desktop. Here, we have provided a detailed solution for this query. Using the mentioned professional software you can easily know the process to migrate Hotmail to Microsoft 365 on a PC. Even, to know more about the software you can get the free demo version to try it out. With its freeware, you can perform migration for a limited time though.