Outlook for MAC
How to Print All Hotmail Emails with Attachments on Mac OS?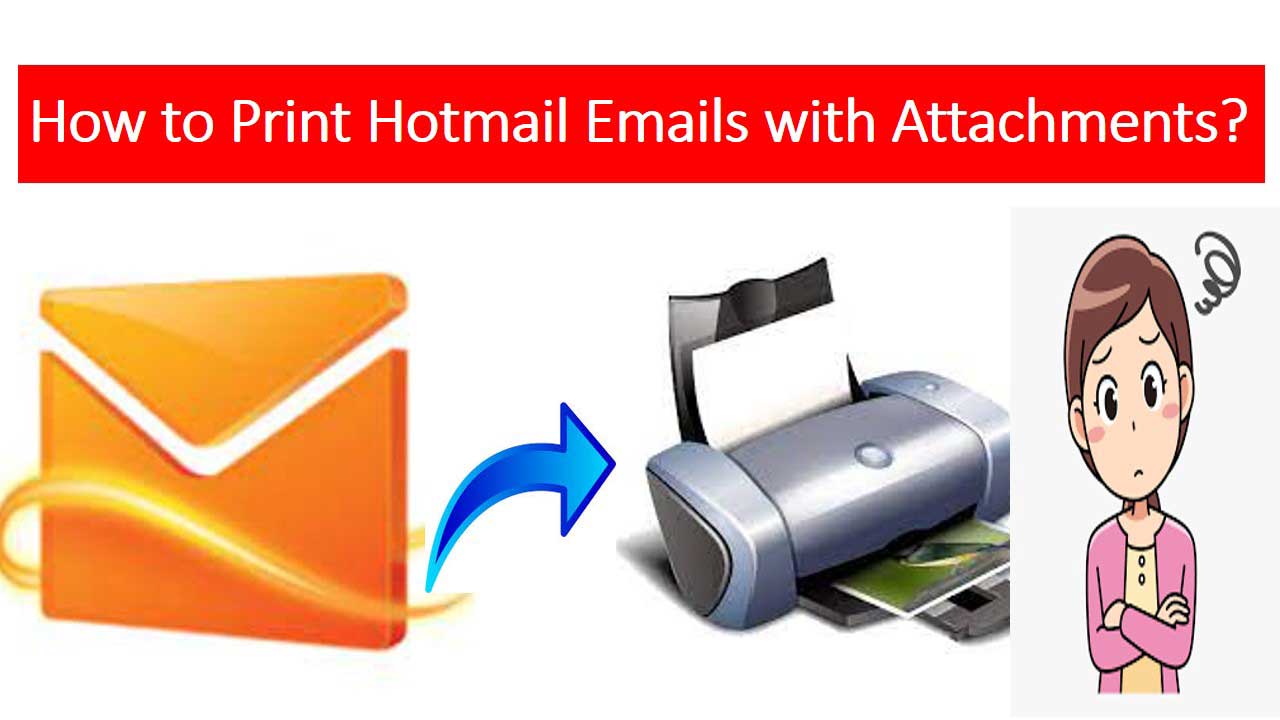 Summary: If you're wondering how to print Hotmail emails with attachments on Mac, then this article will help you out. Here, we will be describing what you can do for printing multiple emails of Hotmail account along with attachments. For doing this task, we will provide all possible solutions that will surely be going to help you.
We know there are situation arrives when you just need the data in printed form. Most of the time not just files but their attachments are also required. The trouble arises when you have to bulk print Hotmail emails and in short of time but you don't know what option should you opt.
Therefore, here, we will be going to suggest you a better way that will execute this entire task smoothly. But first, let's go through with a user query who has the related query.
Hi, though my Hotmail account is quite old, due to which I have lots of messages that need to be secured. So, I was thinking to print all the essential Hotmail emails and their attachments. But I'm wondering is that possible to do so in one go? If there is a way or some professional software then someone please suggest me.
Possible Ways to Print Hotmail Emails with Attachments on Mac
There are basically two ways that you can use for printing required emails from Hotmail account-
Let's learn how both methods will help you to perform this task without any hindrance.
Manually Printing Hotmail Account Messages
First of all, open your Hotmail account with active login credentials,
Now, just go to inbox or any other folder from which you need to be required to print the message. From that folder, select any email and open it
After that, go to the More Commands as denoted as three dots on the right side
Lastly, tap on the Print option to move further with the print Hotmail emails with attachments process.
Limitations While Executing Manual Method
You must have an internet connection while performing this manual procedure to print Hotmail emails on Mac. In case, if the connection interrupts in between then you might face data loss.
Moreover, if you want to execute this process you must have a bit of technical knowledge.
Likewise, if there is a need to print multiple Hotmail messages and with their attachments then it would be a tiring process.
Additionally, it will print the entire page of the email, you can't choose separately and then go for printing.
Automated Way to Print Hotmail Emails with Attachments in Bulk
This method is quite useful if you're just wondering how to print multiple messages from your Hotmail account. As it is designed with proper techniques that will easily let you download multiple Hotmail emails to a hard drive, then you can print the file easily. So, using the Mac Hotmail email backup software would be a great decision to executing this printing task.
Moreover, it provides you with multiple formats to forward Hotmail emails on Mac, and then you simply save Hotmail emails as PDF format. If required you can just print that exported file or use it to migrate Hotmail messages to Outlook.
Not just this, but you can operate this tool without any issue on all versions of Mac machines. That means you won't face any issues while printing emails along with their attachments on any latest or earlier Mac machine.
Key Features of the Software for Printing on Mac OS
There are multiple features that this tool is designed with, a few of them are-
Such as using this software you can simply add Hotmail messages to Apple mail on any version of the Mac system.
Moreover, it has a quite beneficial feature that helps to mass delete emails from Hotmail accounts without any duplicates.
It not only provides an option to select a single email but allows you to export the entire folder from your existing account.
Additionally, it is best to use on any version of a Mac machine because of its compatibility.
Not just this, but you will get a report of the entire process that this automated software generates.
Instant Guide to Export Emails for Printing on Mac OS
For moving further to print Hotmail emails with attachments you should first download the software. After that, follow the given guidelines given below-
Run this automated tool and log in with your active Hotmail account on Mac machine, tap Login
 Secondly, choose any format, like PDF option to export all your emails along with attachments of Hotmail
Now, as per the requirements, just apply Advance Settings to the output file for printing
On Mac machine, choose any Destination path to move further for printing messages
Mouse-click the Start Backup option to begin the process finally.
Conclusion
In this article, we have shared the most asked for you all Hotmail users. Here, we have suggested all possible methods that prove how to print Hotmail emails with attachments. However, the manual method has its own limitations to execute this process. While on the other hand, there is no such kind of limitations while operating this automated program on a Mac machine. As it will smoothly work on all versions of Mac machine and provide you multiple features for the betterment of this task.