Backup
,
Import & Export
Effortless Way to Import Office 365 Contacts to iCloud Account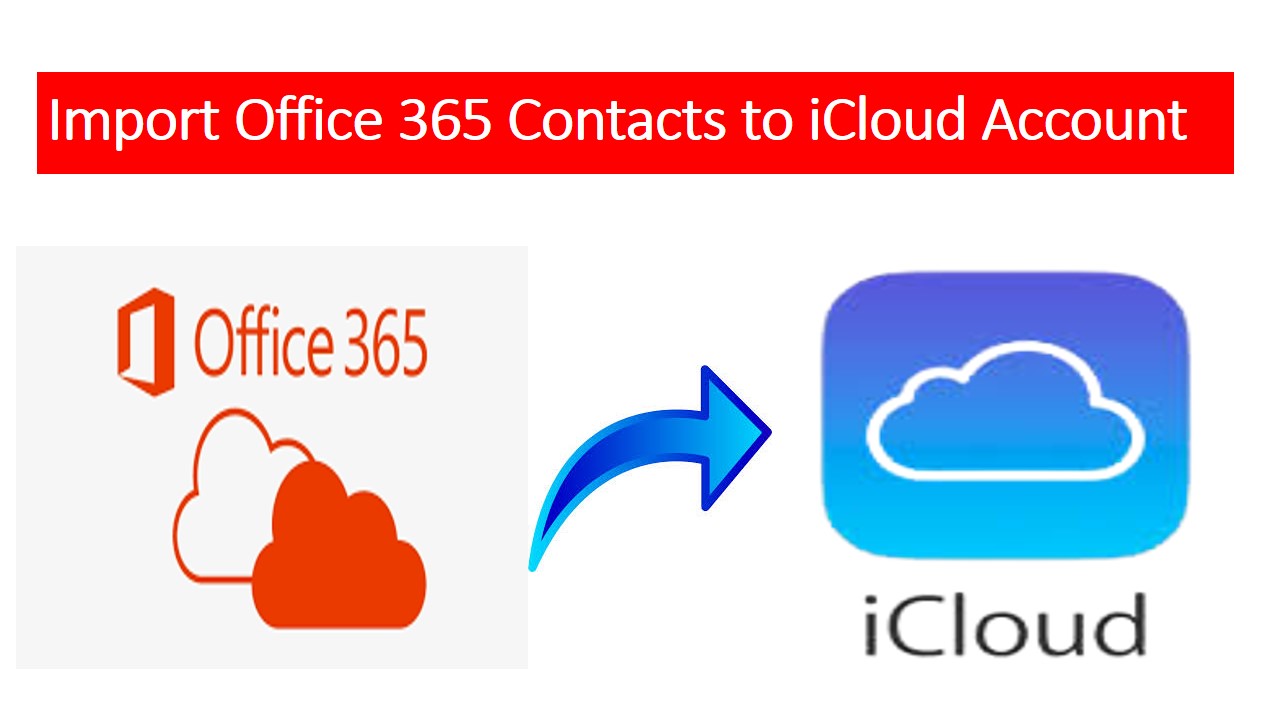 Problem – "I was thinking if it is possible that I could save Microsoft 365 contacts on iCloud for staying linked and connected with my employees on places without having an internet connectivity. It would be a great help to me, if I learn the procedure to import Office 365 contacts to iCloud. Can anybody help me with this? Thanks in advance for any helpful advice."
Solution
So, One of the most common issue faced by the users i.e., export Outlook 2019 contacts to iCloud so, that contacts of O365 can view in any iDevice and Mac machines. Furthermore, contacts playing an important role in anyone's life because, it helps a user to stay connected with each other. So, users try to import their contacts into VCF file format. Business cards helps to have the details of the personal client at work, at home, outside, at meetings, on-site locations.
Moreover, in the upcoming section we are going to discuss a reliable approach to export Office 365 contacts to iCloud Mac efficiently. Before that let us explore few reasons behind data migration.
Reasons Behind Import Office 365 Contacts to iCloud
There are following reasons behind that a user need to perform the export office 365 contacts to iCloud procedure so, below we mentioned some of them. Have a look:
Your iTunes account will use the same credentials (Username and password)
An iPhone & iPod touch Mac Operating System or above, and the latest iTunes
Moreover, an iCloud application facilitates better security as compare to Other programs.
Professional Method to Export Outlook Contacts to iCloud
If you want to get rid off from the tiresome problem i.e., import Office 365 contacts to iCloud. Then you can go with an alternate method to import Outlook 2019, 2016 2013 contacts to iCloud. One of such a secure and reliable solution is Microsoft 365 Backup for Mac OS.
It is best because of multiple reasons, such as it let's you complete the procedure without interrupting the existing data. Moreover, it doesn't even change folders hierarchy, so once you export the entire O365 contacts into your iCloud account, even then you will get the exact same hierarchy.
The amazing thing about this self-operated program is it provide you an option to import and export only selected Microsoft 365 contacts with date filter option. Even once you take a backup of your Microsoft 365 account, and you receive new data, then to prevent any confusion or duplicates, next time it will export the new data only.
Step by Step Procedure to Import O365 Contacts to iCloud
1: First download and launch the mentioned utility into your machine.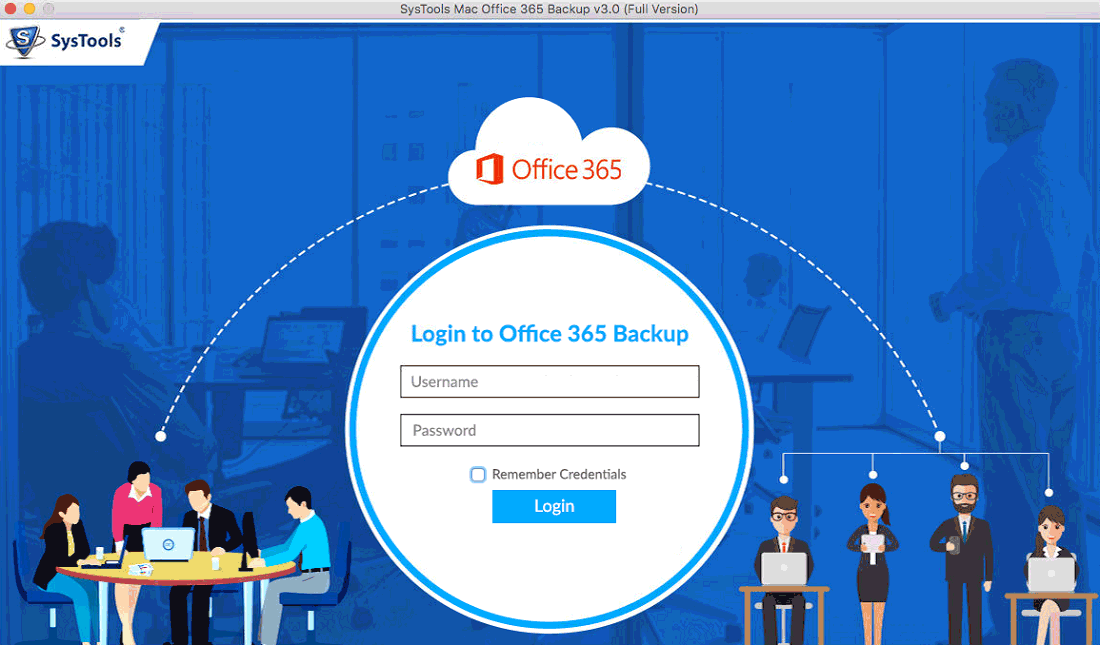 2: Afterwards, insert the Microsoft 365 Account username and password in the given field to Login and then select "Login" button.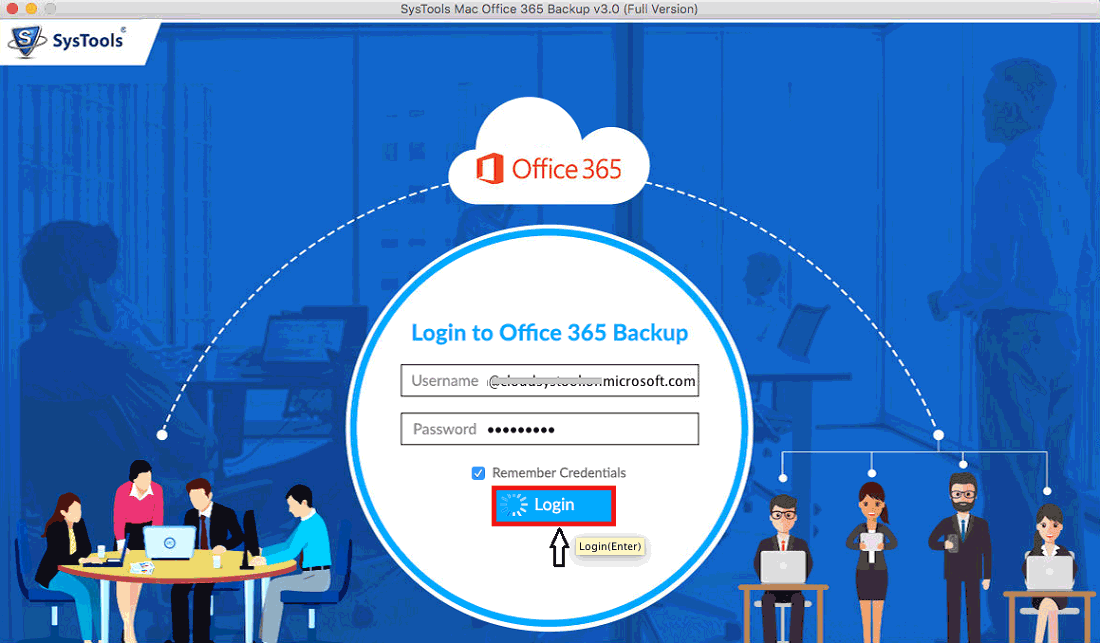 3: Now, you have to select the required categories from you need to export your O365 contacts from the following
4: Choose the radio button parallel to "EML"
5: Select "Apply Advance Setting" & hit on "Setting" button to apply filters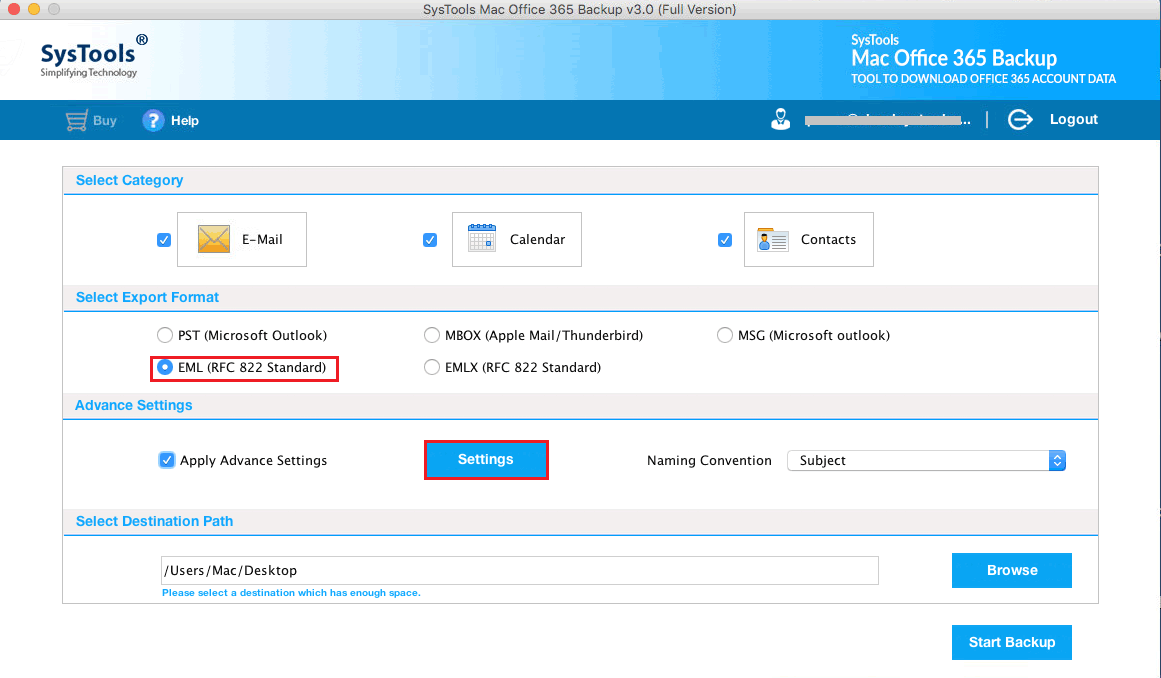 6: Here, Advance Setting wizard will start. So, you can apply filters as per your requirement. After applying the filter, you have to tap on the "OK" icon to move forward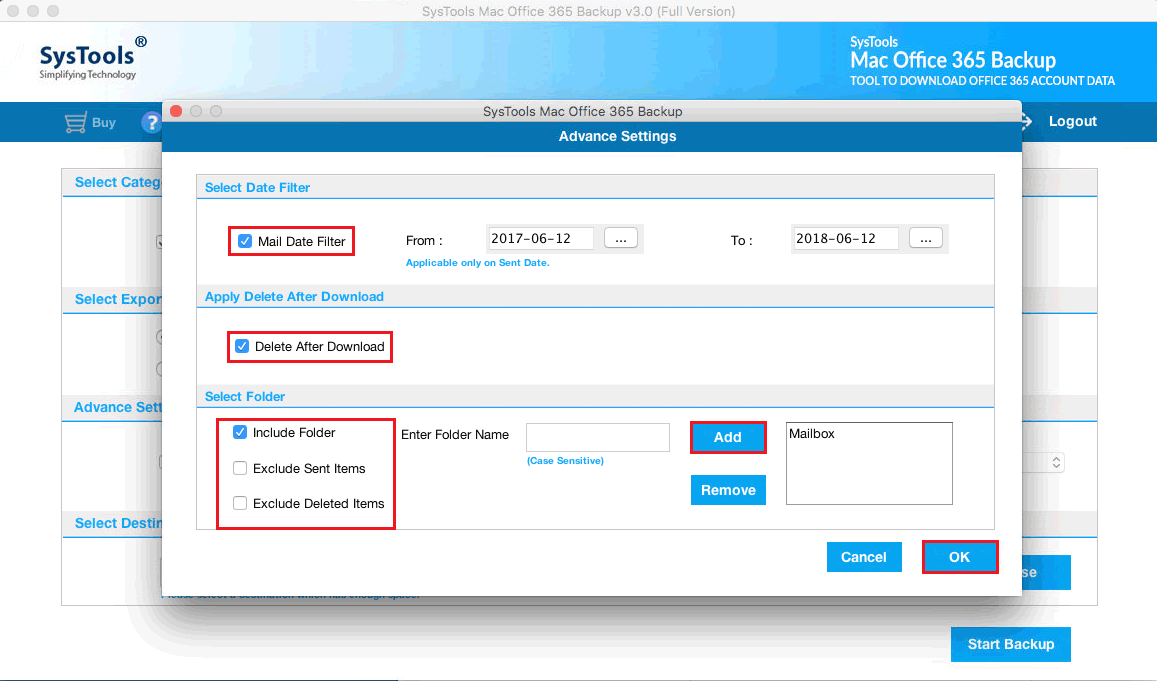 7: Click on "Naming Convention": This defines to the naming of the final migrated files like Subject+Date, From+Subject+Date, Autoincrement, etc. Afterwards, select the "Browse" button to locate the final spot for the import Office 365 contacts to iCloud procedure.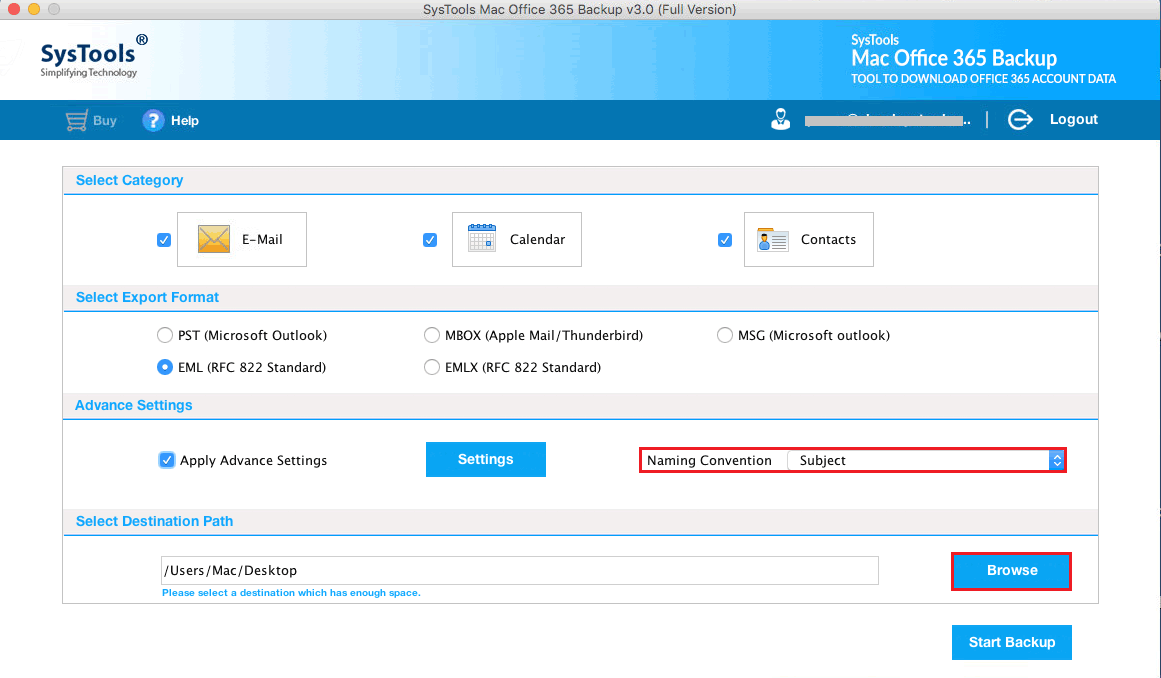 8: Find and choose the destination and hit on "OK" button. So, the specified files will be appeared in the text box parallel to the "Browse" button
9: Just after this, choose the "Start Backup" button to move ahead.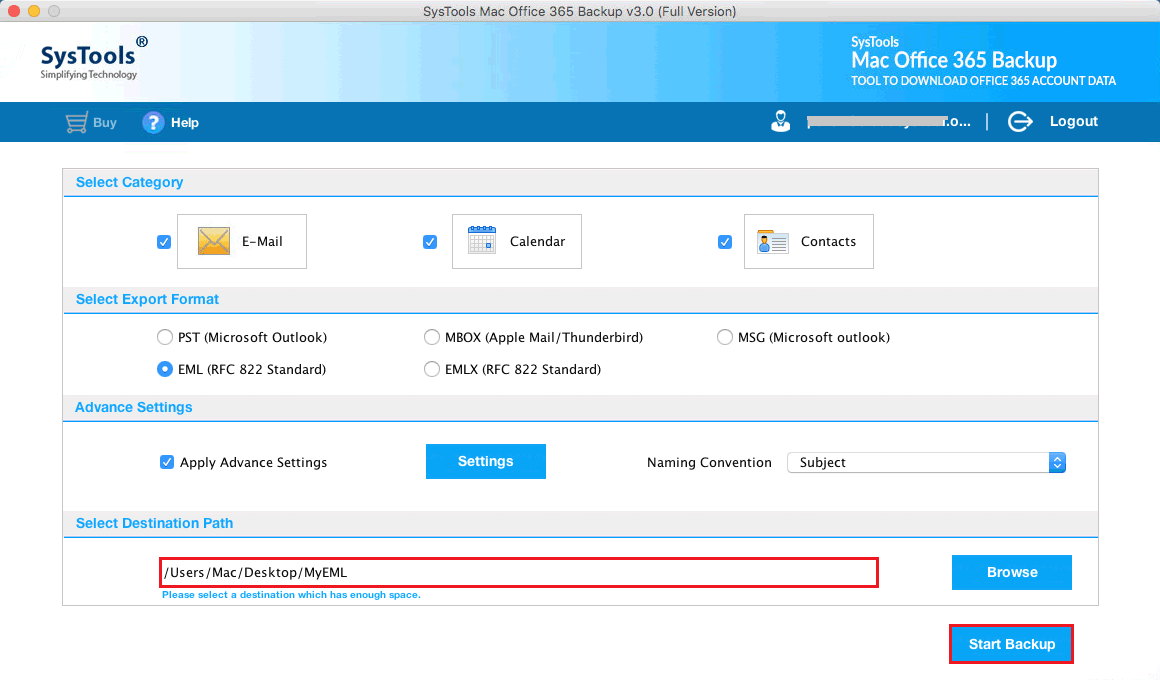 10: Then this self-operated software will now begin the export Office 365 contacts to iCloud process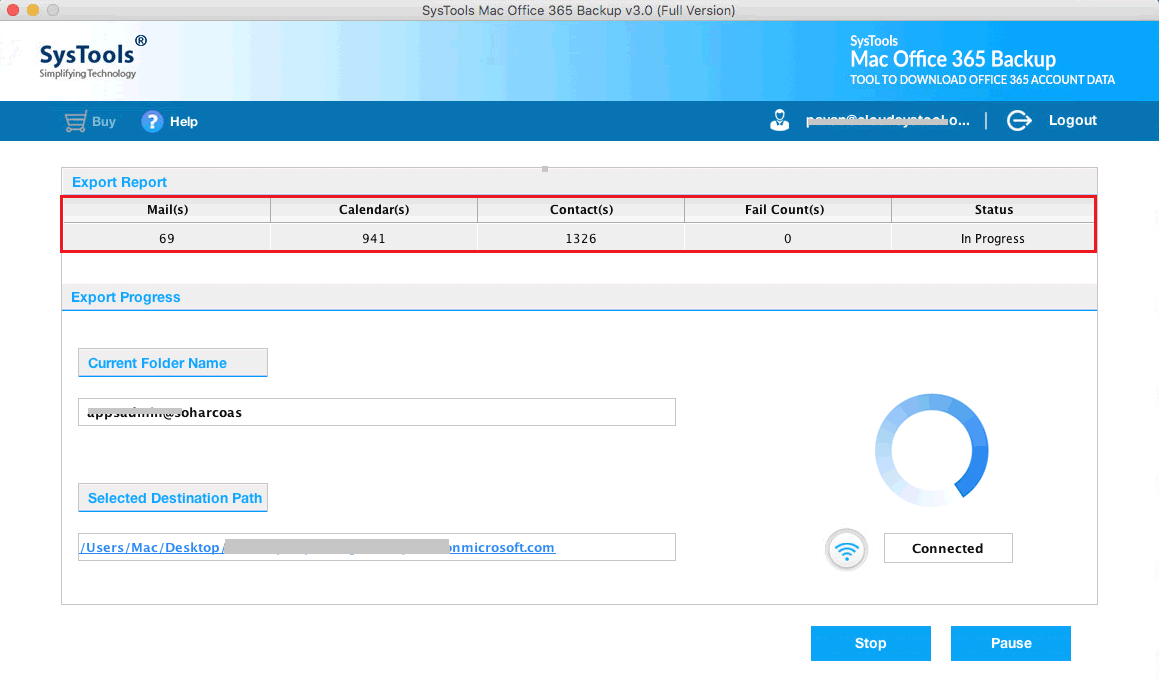 11: If you already have backup of Office 365 before then, this option of "Incremental Backup" window pop-up. For example, in this we opted NO option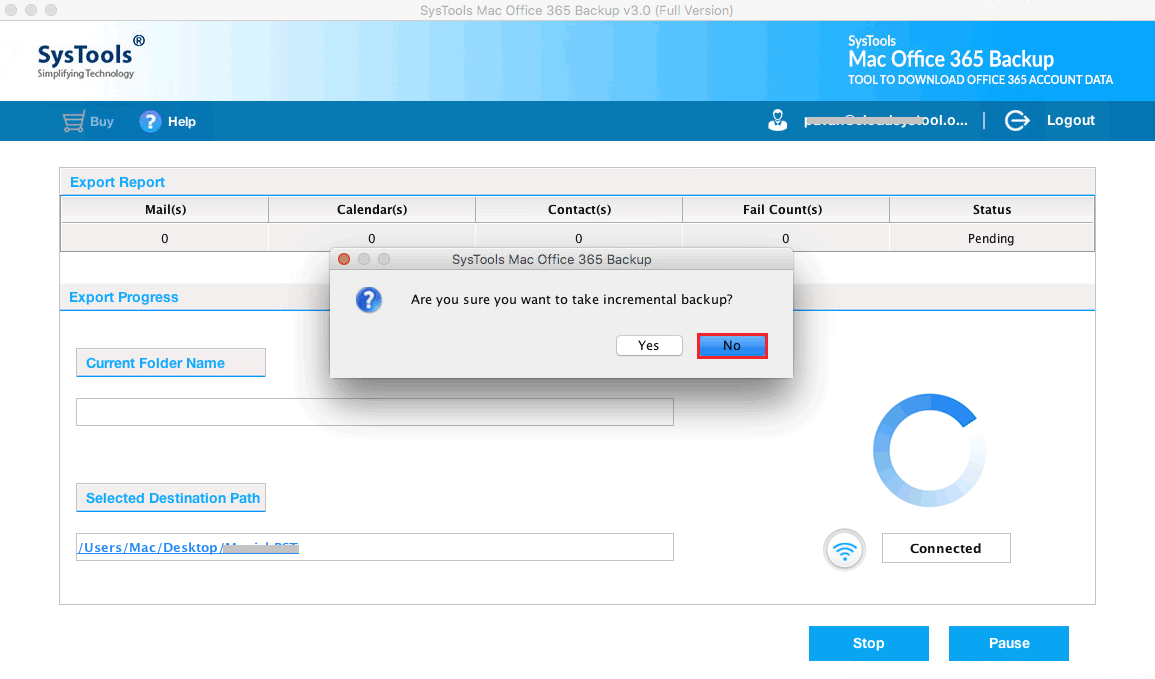 12: When the backup procedure being completed, then a wizard will appear. You have to hit the "Ok" button.

13: Select the "View Report" button to preview the converted files.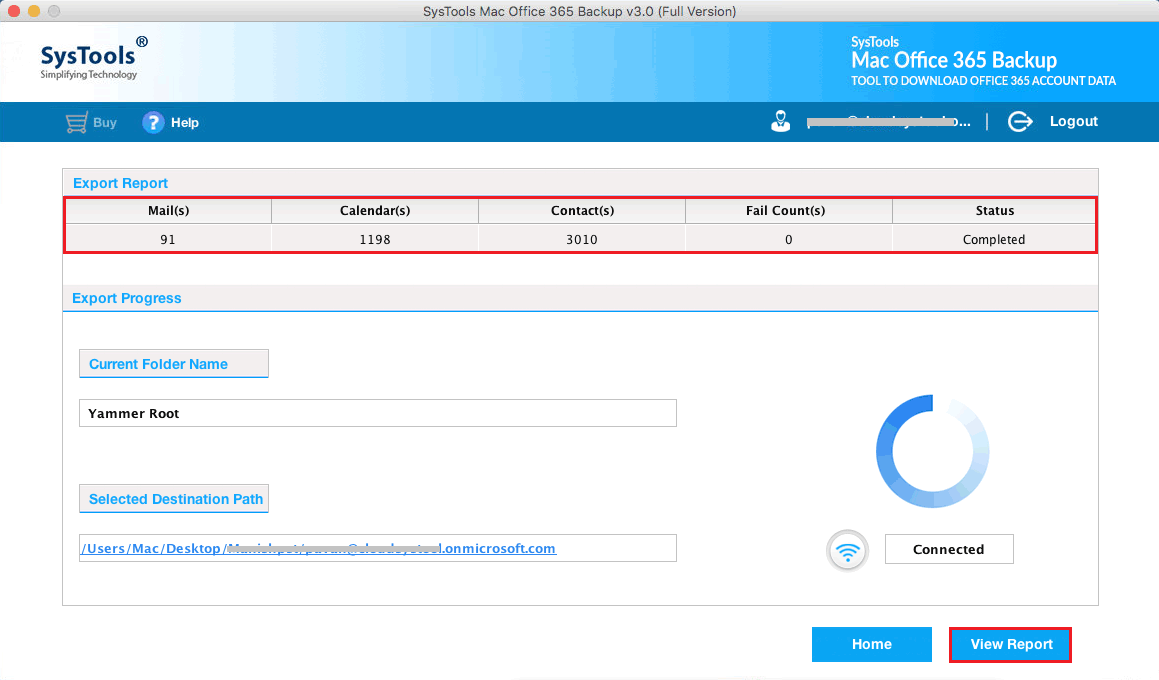 14: Created report includes Folder Path, Source Account, Contacts, Calendars and much more.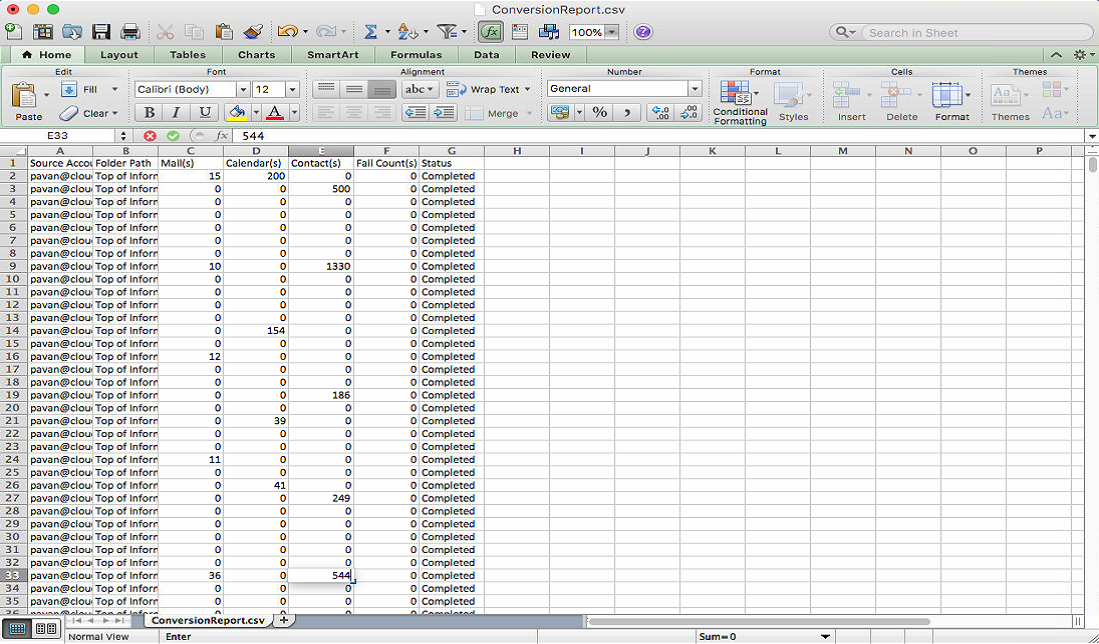 15: Finally, you can export Office 365 contacts to VCF successfully. As shown below: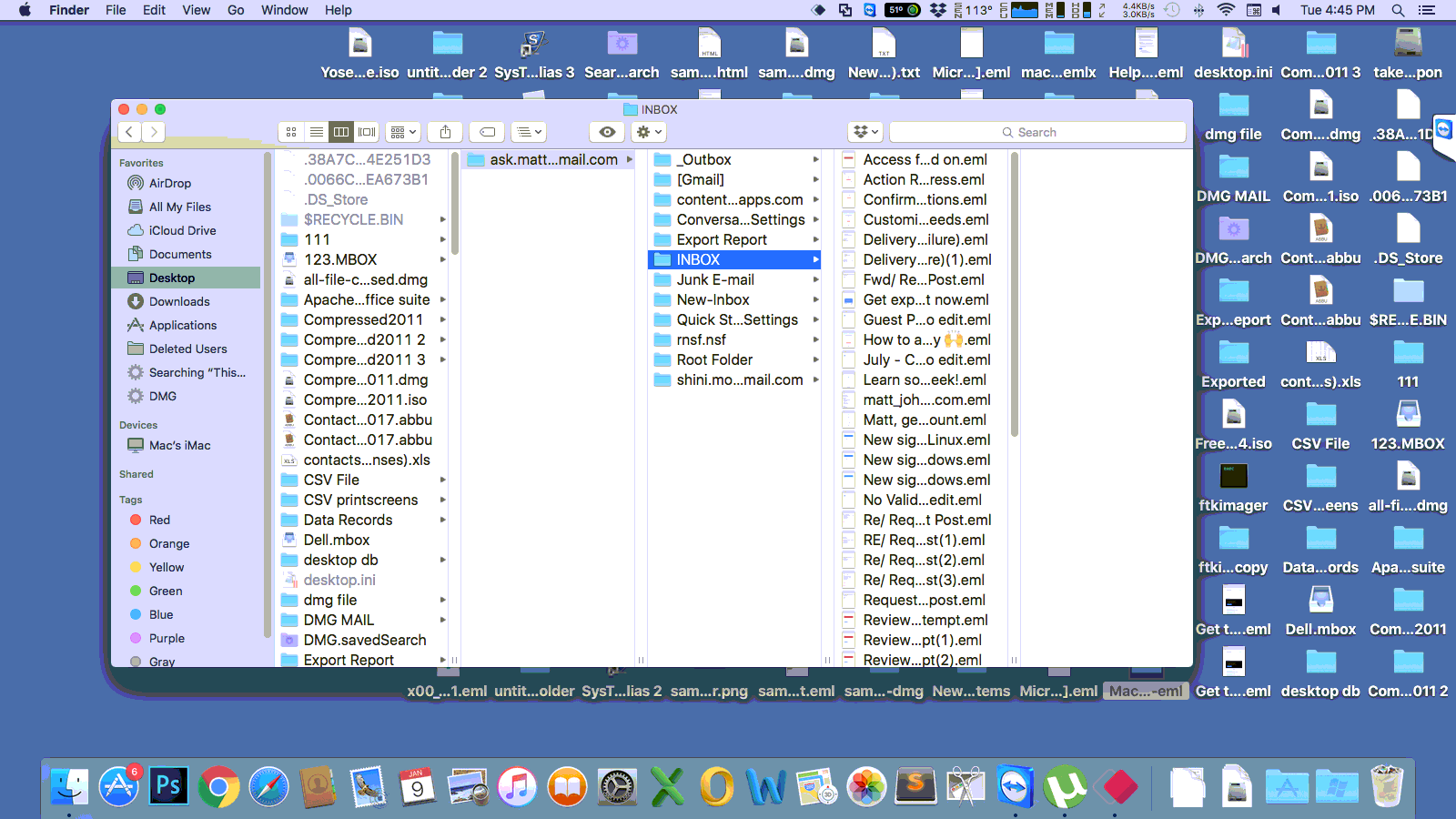 Import VCF File to iCloud Account
1: Firstly, you have to go the webpage and sign in with Apple credentials
2: Now, double-click on "Contacts App" option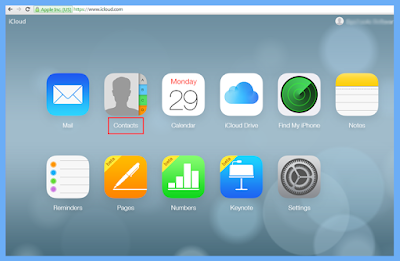 3: Here, opt the gear icon and choose "Import vCard" option
4: Upload the extracted VCF once at a time to export Outlook 365 contacts to iCloud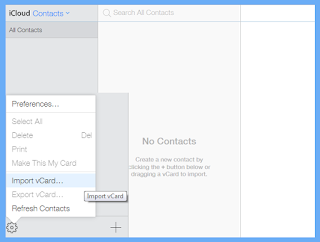 5: At final, let the information synchronize via all the devices.
Final Words
In the above section, we have described professional method through which users can import Office 365 contacts to iCloud effectively. However, you can go with the manual way also but, that contains some disadvantages that affect the conversion procedure positively. With the help of the software you can easily export Office 365 contacts to iCloud account, without putting extra efforts.  So, it is better to opt the reliable approach to get rid of such problems.