Office 365
How to Backup Office 365 Email on Mac OS Manually?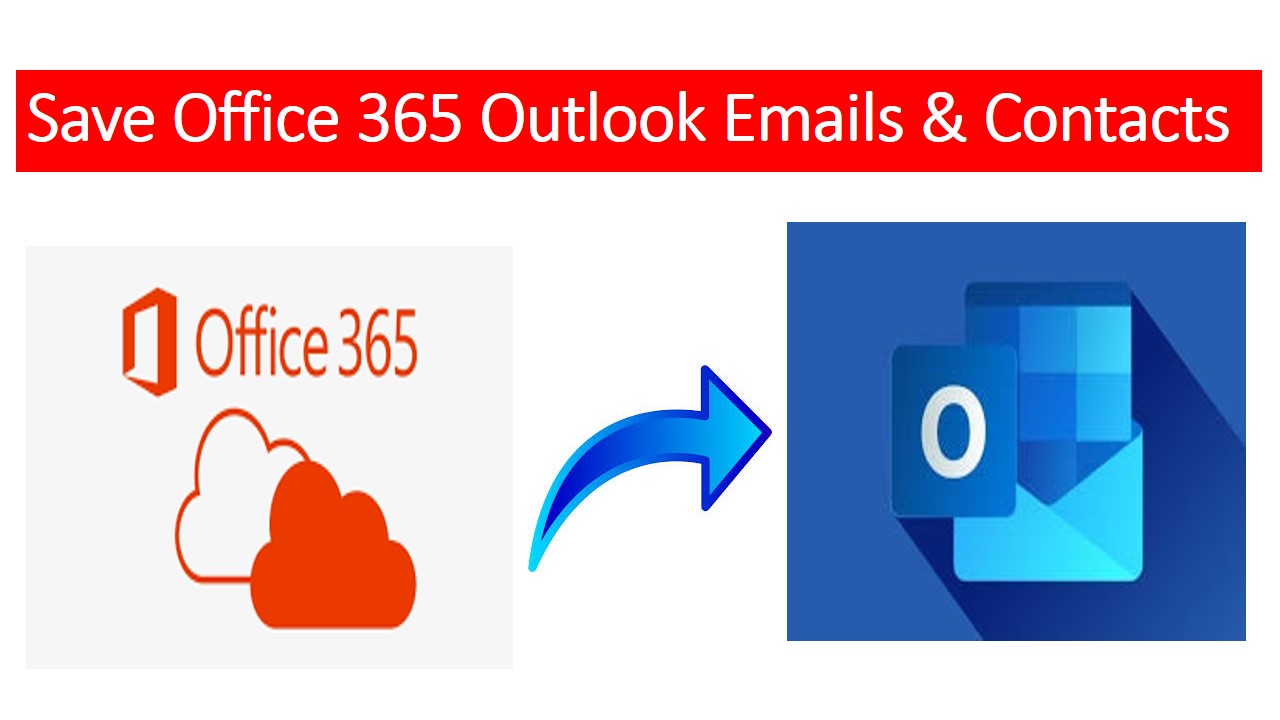 If are you also one of them looking for methods to backup Office 365 Email then you are right place. So, considering this point, this blog is more focused on the reasons for the same. Also, here, you will get to know how to backup Outlook 365 emails. So without any further delay let's start the methods. But before going on method lest have a look at the reasons behind backup.
Microsoft Outlook and Office 365 are commonly used by users across the globe. Office 365 is an advanced cloud-based service that has gained popularity in recent years. It is a trust-worthy cloud server to upload the Outlook PST files, hence most of the users are migrating towards Office 365. But, what if the entire email uploaded in Office 365 is lost or crashed? This could lead to a pathetic situation for the user.
Although every business is running on the dependency of sending or receiving emails. In short, emails are a crucial part of any business. Where there would be hardly a person who does not use email for its purpose. To make this process easy you can backup or download Office 365 email.
However, while sharing important emails, it is quite useful to have a backup to prevent any future uncertainties. But, we all like to prefer sharing information without a second thought. However, in this situation, it is very important to save Office 365 emails, contacts, and calendars on your Mac desktop.
Reasons to Download Office 365 Email on Mac
There are various reasons that influence users like you to have a copy of all the Microsoft 365 data on a system. Some of the basic reasons are listed below:
To Archive: Office 365 provides subscription packages to store the data. If the storage size gets exceeded, either the cloud subscription needs to be upgraded or delete the mailbox data to free up space.
Backup Purpose: Though Office 365 is a reliable cloud service provider, there are a few limitations that could lead to data loss. Data loss in terms of account taping, hacking, network packet analysis, etc.
User Queries

"I have been using Microsoft 365 for day-to-day task to deal with my clients. But, I also need to create a backup on my local drive. Could anyone suggest some best solution to backup Office 365 email to Outlook? Thanks in advance!"

"All my emails and contacts are backed up to Office 365. But, recently it is not storing due to a lack of storage space. To increase the storage space it is asking for further subscriptions which I am not interested in. So, please let me know to save Office 365 emails, contacts, and other data. Any suggestions are appreciated."
Manual Method to Backup Office 365 Email
As there is no straightforward method through which you can learn how to backup emails in Office 365 Outlook on Mac. So, first export the PST file from an Office 365 account and later import the exported file to Microsoft Outlook:
Import file to Microsoft Outlook on Mac
Save into PST File from Office 365
Firstly, add the source email account to Mac Outlook. For instance, a user can add a Gmail account to Outlook 2019, 2016, 2011, etc.
Then, add Office 365 email account to Outlook. After some time, Mac Outlook will automatically sync with Office 365. So that, all the contents from O365 can be viewed in Outlook for Mac.
Now, export your email from the source account to PST file format For eg, Choose Mac Outlook 2016, 2019 and export Outlook data items to a file.
Import the Exported File to Outlook on Mac
After the email data file is saved on the computer, it is time to import the file to a Mac Outlook account which will help to backup Office 365 email.
Firstly, launch Outlook and go to File >> Open & Export >> Import/Export.
From the Import and Export dialog box, select Import from another program or file and click Next.
Under Import a File wizard, select Outlook Data File (.pst) and click Next.
Click Browse from the Import Outlook Data File wizard to import the PST file.
Then, select the required Options and click Next to take a backup of Outlook emails, contacts, and calendar on Mac.
Choose the location of the PST file and Check the Include subfolders option.
Finally, click Finish which will import the file to the Outlook account on the Mac desktop.
Limitations
Time consumption is more as it is a complicated task
Novice users fail to execute backup Outlook emails Office 365 using this approach
Lengthy steps make it a tiresome process for the users
Must be technically strong to perform the migration of  Microsoft 365 data
How to Download Office 365 Email on Mac Automatically?
However, to perform this backup task you can go for the manual method first on any version of the Mac machine. Though it is a cost-free approach, it is not very reliable as it can lead to data loss and other drawbacks as mentioned above.
Hence, to overcome all these, we advise you all to use the Mac Office 365 Mail Backup tool. It is an effective software to take backup Office 365 email and Outlook along with contacts, and calendars to different file formats on Mac OS X. Moreover, it also provides a naming convention to create a backup for EML, EMLX, and MSG file formats on Mac.
Along with this, you can easily operate this software on any version of the Mac operating system to save all emails from Outlook to a hard drive. Even, if you have a file of MS Outlook 2019, then, you can easily use it, as it supports all versions of MS Outlook as well. In case, you ever want to free up the space then you can easily delete emails from Microsoft 365.
How to Backup Office 365 Outlook Emails, and Contacts Instantly?
1. First of all, download and install above suggested tool on your Mac system.
2. Launch the software and provide the credentials of an active Office 365 account on Mac.
3. Select the desired file format eg. PST to which the Office 365 data items you want to save.
4. Browse and select the desired folder into which the backed-up file will be saved.
5. Finally, click Start Backup which will start the backup of Outlook 365 emails on the Mac process.
What Users Say About This Tool
User 1- Having a second copy of your data on your local storage is always a better option. So, I was looking for a utility that could help me to backup Office 365 email locally on Mac OS. As I am not a technical person, I was looking for a tool that is easy to use and has a simple GUI. And, this is the best utility that I could take backups of Outlook emails Microsoft 365 along with calendars, and contacts safely in system storage.
User 2- Our organization has almost 2000 users running Microsoft Office 365. Whenever the employee leaves the organization, we always use this software without losing any data and it works exceptionally well as per our requirements. It helps us to download Office 365 email and store the data locally and then terminate the license assigned to the mailbox. We would recommend the organization to use this tool to maintain a copy of their data on the local system.
Conclusion
One can easily create a backup of all the data items stored in Office 365 and save Office 365 Outlook emails using both manual and automated approaches. As manual is a cost-free method, use that first. If you fail to know how to backup Office 365 email. Then you can switch to professionally recommended automated software. It provides an immediate solution to back up Office 365 emails and contacts to the desired file format. It also provides a Date filter option to get emails as per the selected date range. In addition, this tool is compatible with the latest Mac versions to solve how to back up Outlook 365 emails on Mac OS.