Outlook for MAC
How to Permanently Delete Emails from Hotmail Account in Bulk?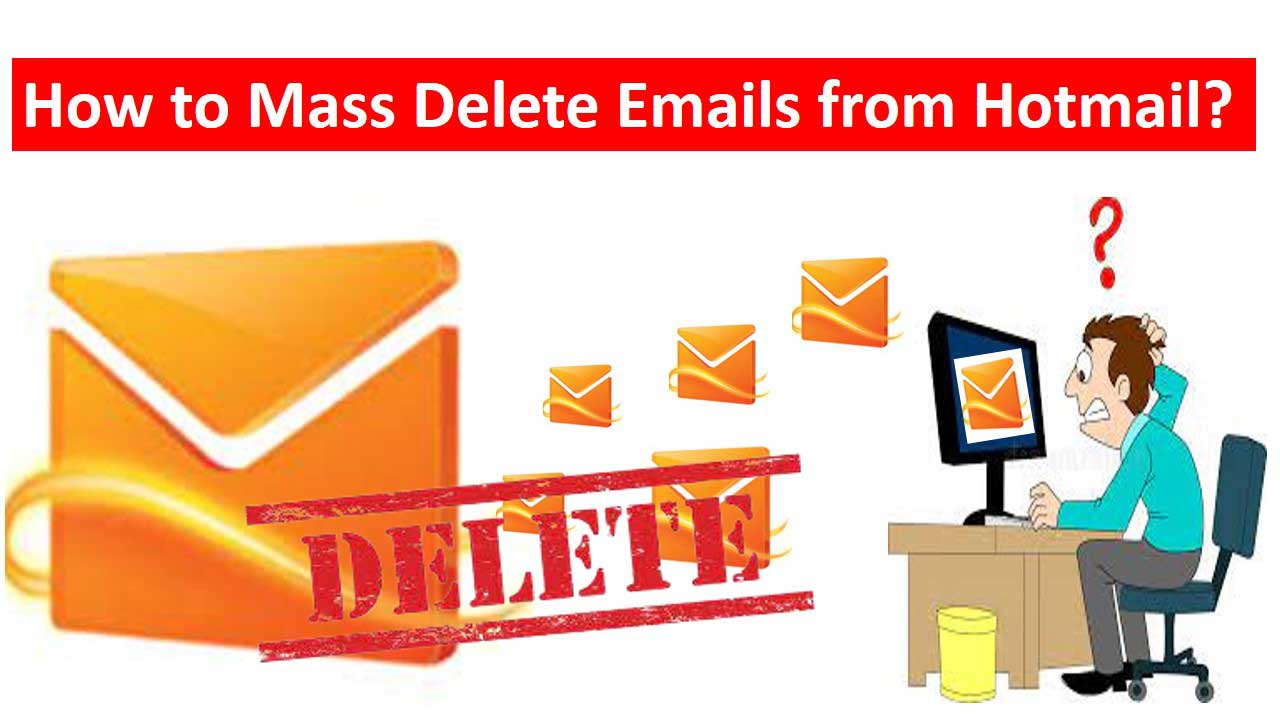 Summary: If your Hotmail mailbox is full of emails, and you want to get rid of the unnecessary emails. Then, you should be wondering how to mass delete emails from Hotmail account permanently. Therefore, for this task, we will be going to discuss the possible solution to delete multiple emails in Hotmail.
User Queries:
My Hotmail account inbox is full of thousands of emails. Though I should have deleted irrelevant emails from time to time. But now unfortunately I have no time to do it for a single email. So, I am looking for a solution to delete multiple emails from Hotmail on my Mac system. Is there any solution that will help me to remove messages in bulk? If so, then suggest me some for a Mac-based system.
Hi, though I was using a Hotmail account for many years, due to which my entire mailbox is full. My manager sent me some emails, but I didn't receive any of them. I have even archived a few irrelevant emails from my Hotmail inbox but still, this issue occurs. Can anyone refer me a professional software to delete bulk emails from Hotmail inbox?
Keeping these queries in mind we are going to provide you suitable solution for all the Mac-based computers.
Is Removing Bulk Hotmail Messages on Mac Possible Manually?
However, if your Hotmail account mailbox is full of emails, and you want to free up the storage space to use it in a better way. Then, you can perform the mass deletion process. Though there is a manual process to do so on a Mac machine. But unfortunately, it only allows you to delete a single email at a time. If in case, you want to remove multiple emails from your Hotmail account then it would be a tired way. Doing one by one selection of messages and then deleting it is such a long process.
So, in this situation, you should go to the next section to understand this in a better way.
Direct Solution to Mass Delete Emails from Hotmail
Many of you don't want to go with a long and tiring process to delete emails from your Hotmail account. Therefore, we have come up with a direct solution to help you in this situation. Using Mac Hotmail Email Backup Wizard you can easily get rid of this situation.
As this automated software has an in-built feature that would let you delete multiple emails from Hotmail account on Mac OS. Using this feature, you can first simply download all Hotmail emails to hard drive and after that just check the Delete after download option. Checking this option will automatically remove all messages from the Hotmail account in bulk permanently.
Along with this feature, there are other features available that will help you to add extra settings accordingly. It even provides multiple formats in which you can easily get your Hotmail email, such as PDF, PST, MBOX and etc. Later on, you can just simply with the help of the given formats migrate emails from Hotmail to Outlook or Apple Mail any other email client.
Multiple Benefits of the Automated Tool for Mac Users
This self-operated software provides you an option to delete emails from Hotmail account in bulk and other benefits-
Deletion Specific Hotmail Messages – This application provides an option to filter out the settings to delete emails specifically from Hotmail. So, you can easily apply the settings on the basis of fields such as Date range, with "To" or "From" options. Using this filter you can delete specific Hotmail emails of a particular range.
Standalone Solution for Mass Deletion – Moreover, this software for Mac users is completely safe and doesn't require any other email client. Hence, you will just require to install this particular application on any version of the Mac machine. Then perform the mass deletion of Hotmail emails without taking the help of other email clients.
Delete Hotmail Account Attachments – Along with these, it provides a direct option to delete Hotmail email attachments as well. That means you can simply delete any type of attached files like Text, images, PDFs, or more on your Mac machine.
Instant Guide to Permanently Delete Multiple Hotmail Messages
To process this task, just download the software on your Mac machine. After that, follow each step as given in the guide-
To begin this process, first of all, just enter your Hotmail credentials to Login.
Secondly, you can choose any given format from Select Export Type section and apply Advance settings accordingly
In this step, check the Delete after Download button to mass delete emails from Hotmail account
After that, just Apply Additional Filters option to select the dates to set a time zone for selective Hotmail messages deletion
At last, just choose the Start Backup button to get over with the issue and free up your Hotmail inbox folder on Mac OS.
Conclusion
However, deleting irrelevant messages from time to time is very necessary for your Hotmail account. Otherwise, it would be a filthy mailbox with limitless emails which eventually eat up your storage space. Hence, to mass delete emails from Hotmail account on Mac we have discussed solutions in this article. Here, we have suggested a professional automated solution for your query. Using this you can easily delete multiple emails from your Hotmail account permanently.