Migrate
How to Migrate Gmail Emails to iCloud Mail with Attachments?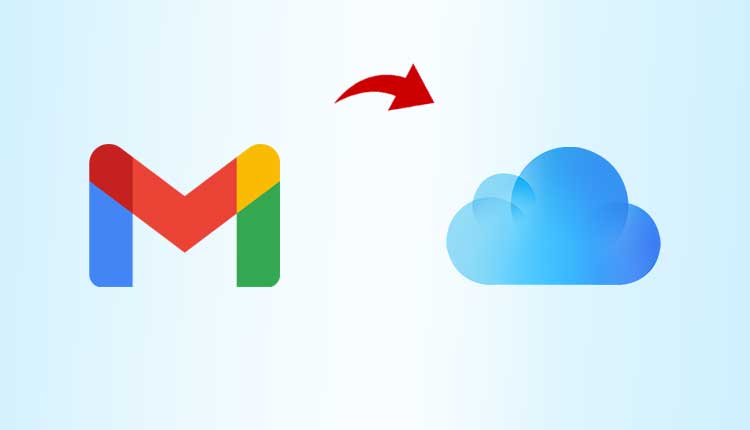 Summary: In this article, we're going to discuss a one-stop solution to migrate Gmail to iCloud mail. Stay tuned till the end to know the detailed procedure to perform the migration.
Undoubtedly, Gmail is a trusted email service. However, for different reasons, users choose iCloud over Gmail. And, the decision is influenced by various factors such as Storage, Security, Simplicity, Privacy, Ecosystem Integration, Family sharing features, etc.
Hence, we have come up with a trusted and expert-tested solution that will help all Mac users to transfer Gmail emails to iCloud.
We went through several forum sites and found out that most users were asking how to perform the migration. One of them is shown below.
User Query:
Hi, I am Vibhu, I have been using Gmail on my Windows for a long time. But, I recently bought a Mac desktop, where I now want to consolidate my emails into iCloud to take advantage of the seamless integration across my Apple devices. Therefore, I am looking for a way to
migrate emails from Gmail to iCloud
. Is there any systematic or professional solution that can move bulk emails and their attachments? If so, please recommend it. Thanks!
4 Simple Steps to Transfer Gmail Email to iCloud
Step 1. Download the migration tool.
Step 2. Choose the Source as Gmail and provide valid credentials.
Step 3. Choose the Destination as iCloud and provide valid credentials.
Step 4. Finally, click on Start Migration for Gmail to iCloud migration.
Migrate Gmail to iCloud Mail with All Emails on Mac
Having a safe and reliable solution for the whole migration is a major concern for all Mac users. Therefore, for this task, we suggest you choose the Secure IMAP Migration Software for Mac OS. Using this solution, all Mac users can migrate multiple emails from their Google account to iCloud.
Moreover, operating this application is the easiest way to migrate mailbox emails in bulk mode. This tool is helpful if you have different accounts to migrate Gmail to iCloud mail. Because it provides an option to add multiple Gmail accounts and transfer their emails in one go.
Even the process through this software is quite easy as you only need to log in to your Google Mail and iCloud accounts. You just need to provide the credentials for your active accounts such as email address and password for verification. Also, there is no need to use any iCloud device to perform the migration process. 
Software Tip: If you want to migrate Gmail to another Gmail account then you can use the above-mentioned software.
Seamlessly Transfer Gmail Email to iCloud with the Advanced Tool Features
There are multiple situations when this tool helps to migrate Gmail to iCloud, such as:
Export Selective Emails

– If in case, if you only want to transfer a few Gmail account emails. Then, using the Date Filter option by setting the date range you can proceed with the migration. However, there will be a need to enter the "To" and "From" fields to move only required emails. Once done, this automated software will only move Gmail emails to iCloud that come into the selected date range. 

Full Mac Machine Support

– This smart and standalone application supports all the Mac OS 10.8, and all below versions, Mac OS X 11.0, and Mac OS X 12.0. So, it is quite beneficial for every Mac user to operate it on any version of the Mac operating system. Though there is a need to install Java JDK 1.8.0 & JRE 8 on the desktop. Also, IMAP for source and destination accounts should be enabled for safe migration.

Free Demo Version

– The tool offers a free version through which users can

migrate Gmail to iCloud mail

easily. Using this trial version, you can simply get the idea of the Gmail to iCloud migration. However, this free demo version allows you to limited try to move emails.

Transfer Batch Gmail Emails with Attachments

– Moreover, this advanced software facilitates you to migrate bulk emails with attachments from your Gmail source account to iCloud as a destination. The benefit of using this tool the email properties will be the same as prior.

Options to Add More Gmail Accounts – It has an advanced feature that allows you to add multiple Gmail accounts to the Host account for a secure migration.
How to Migrate Gmail to iCloud Mail in Bulk Safely?
Download the above-mentioned utility on your Mac desktop to operate it first. Just after that, install it and follow the steps to transfer Gmail email to iCloud–
There are a few prerequisites given on the welcome window of the Mac based software, follow them and hit Continue.
Now, select the Gmail option as a Host Account from the list. In the section of User name and password, enter your active account credentials and proceed.
Afterwards, in the

Destination Account

section, select the

iCloud

option, and fill in the field with the name and password to

migrate Gmail to iCloud mail

.
Press the Add option to transfer emails from multiple Gmail accounts to your different iCloud accounts if required.
Finally, tap on the Start Migration option to begin the bulk migration to access multiple Gmail account emails with attachments in iCloud.
FAQs
Q- What if I receive new emails in my Gmail account during the migration? Can I transfer them too without duplicating my emails?
Yes, the tool provides a Delta migration option which migrates newly arrived emails skipping previously migrated emails.
Q- When I migrate Gmail to iCloud mail, will I get the same folder hierarchy after the migration?
Yes, all the emails will be transferred to the iCloud mailbox with the same folder hierarchy as they were in the Gmail account. So, you can simply migrate bulk emails with the same folder hierarchy and email properties.
Q- Can I run and operate this tool on my Mac with an M1 chip for transferring emails?
Certainly yes, this is a smart tool that facilitates all Mac users because it supports all the latest and earlier versions of Mac OS to migrate Gmail to iCloud. 
Q- Does this automated software even allow to transfer of attached files with all selected emails from a Google Gmail account?
Of course, all the attached files can be migrated directly with the same formatting during the Gmail emails to iCloud migration.
Conclusion
In this write-up, we have explained how to transfer Gmail email to iCloud in a detailed manner. In addition, we have shared the best software to migrate Gmail to iCloud. With the given guide, it is too easy to execute the migration process in bulk mode on any version of Mac OS. Therefore, try it out and transfer your emails without any data loss.
Next Reads: