Migrate
How to Migrate IMAP Email to Office 365 Step by Step?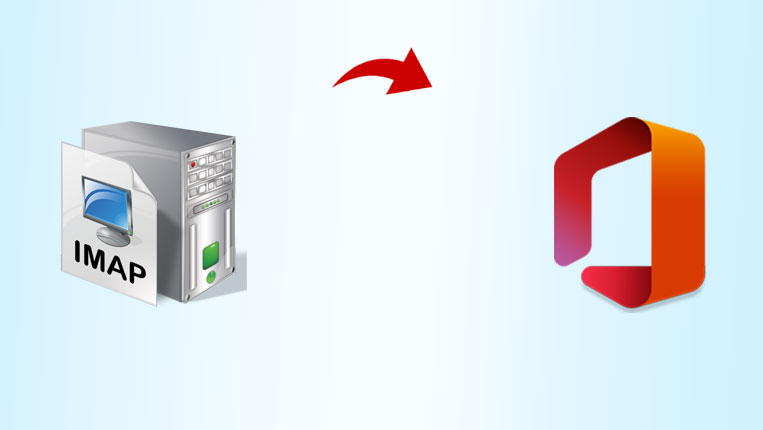 IMAP (Internet Message Access Protocol) is the basic protocol in modern days for setting up sharing and receiving email. People who use IMAP enabled applications wonder how to migrate IMAP email to Office 365 and other formats on Mac OS. Well, your search ends here as we will show you the best available solution to meet your requirement.
Earlier, before moving further we have to face a user query to get a better understanding of the whole scenario.
Migrate IMAP Email to Office 365 – Most Recommended
For the best IMAP to Microsoft 365 migration, we have come up with a reliable and trusted solution. Using this you all will be glad to for direct way to do this process. So, for this you must try the Safest IMAP Email Migration Tool, which is compatible with all Mac versions.
Moreover, this application is equipped with so many wonderful features which makes it a peculiar choice to the users for a safe migration. In the below section, we have mentioned some of the features in brief that this tool offers to transfer emails from IMAP to O365 on Mac OS.
Practical Features for IMAP to Microsoft 365 Migration
Supports all the IMAP enabled email providers for both source and target account to migrate.
Advanced filters like date filter and selective folder options to migrate IMAP email to Office 365 are incorporated in the tool.
Moreover, this software offers an option to skip previously migrated emails from IMAP to Office 365 account to prevent duplicates.
This application is compatible with all the Mac OS versions be it newer or older for migrating IMAP mailbox to Office 365. That includes Mac OS 13.0, 12.0, and all the earlier versions.
User can even remove the mapped account if there is some human error or other circumstances.
Guide to Instantly Migrate IMAP Email to Office 365
Download the software on any version of Mac machine for migrating IMAP mailbox to Microsoft 365. After this, follow the given guideline –
Few pre-requisites are there to keep in mind before starting the migration, then just tap Continue to begin the process.
Now, select any IMAP account from the list as a Host Name and provide the User Name and Password then validate it.
For the Destination IMAP Account, select Office 365, for the same, enter the required User Name and Password for account validation.
After validation, tap on the Add option to map both source and destination accounts for a smooth migration.
There after, click on the Advance Settings before the migration process and provide date range for selective migration.
Hit the Start Migration option for a safe and secure IMAP to O365 migration with multiple mailbox emails with attachments.
Manual Method for Migrating IMAP into O365
First of all, go to the Office365.com, and login with your active account
Then, navigate the Setup option > Data Migration Alternative
Tap the Data Migration, then the "Select your data service" wizard will popup. If your required email service is listed under, click on it, then choose any required user
Then, hit the users that you want to add and enter your email username & security password
Just after this, tap the "Start Migration" button located in the left corner
Eventually, the process will status might be in these four states: Starting – Queued – Syncing – Synced. Once the  status become Synced, hit "Stop Migration" to haul the process. At last, just press the "Close Connection" button. You're done with the manual process for IMAP to Office 365 migration.
Challenges While Configuring IMAP Manually
There are multiple challenges or drawbacks you will face while using the manual procedure for this task, like-
This manual method is quite tricky process for non-tech and novice users.
Moreover, if somehow you fail to configure the IMAP to Microsoft 365 for the first time, then it will be a tedious process.
Authentication issue might arise during the ongoing process due to technical errors
Improper IMAP configuration might block your access and can cause hurdle in order to migrate IMAP email to Office 365.
No measure for transfer of IMAP contacts, calendar items, or tasks.
Fixed-size limitation for downloading of embedded IMAP email attachments on Mac system.
Common Questions Asked by Users
Q- How do I migrate from IMAP to Microsoft 365 quickly?
Quickly migrate IMAP email to Office 365:
Download tool on Mac computer.
Select any IMAP source account, validate it.
Pick Office 365 as destination, validate it.
Hit Start Migration to begin the quick migration.
Q- Which tool migrate IMAP to Office 365 account safely?
For the most safe and secure migration, MacWareTools IMAP Migration Tool allows users to migrate emails from different IMAP enabled email servers. This includes Gmail, iCloud, Rackspace, AOL Mail, Yahoo Mail, Hotmail, etc. You just need to enter the details in the Source and Target fields after selecting the accounts, then validate them and finally start the migration.
Q- Why migrate email to Microsoft 365 platform?
Migrating or moving email from different accounts to Office 365 is great because with Office 365, you can easily access your email and other data from anywhere and at any time. Because it provides 365 days service to its users. In addition, cloud hosting enables instant access to all mail, files, and apps.
Q- What are the benefits of migrating email to Microsoft 365?
Most importantly, your business remains protected. As Microsoft 365 facilitates its users with a number of security features which ensure that their business will remain secure in the cloud. Plus, all O365 apps are accessed through SSL/TSL encryption so files can't be intercepted by anyone without authorization. Along with this, mail, files and other applications can be accessed due to cloud hosting.
Conclusion
Here, you will find the answer to the query of how to migrate IMAP email to Office 365 on Mac. For your information, we have shown the challenges that you might while performing IMAP to Office 365 migration manually. This method has complications and definitely not easy for non-tech users. So, if  you are in search of a direct solution of this query on your Mac machine, they you can go for the professional solution. Moreover, you can download the free version to experience the functionality of this utility.