MAC OS
How Can I Migrate IMAP Emails to Office 365 Account Directly?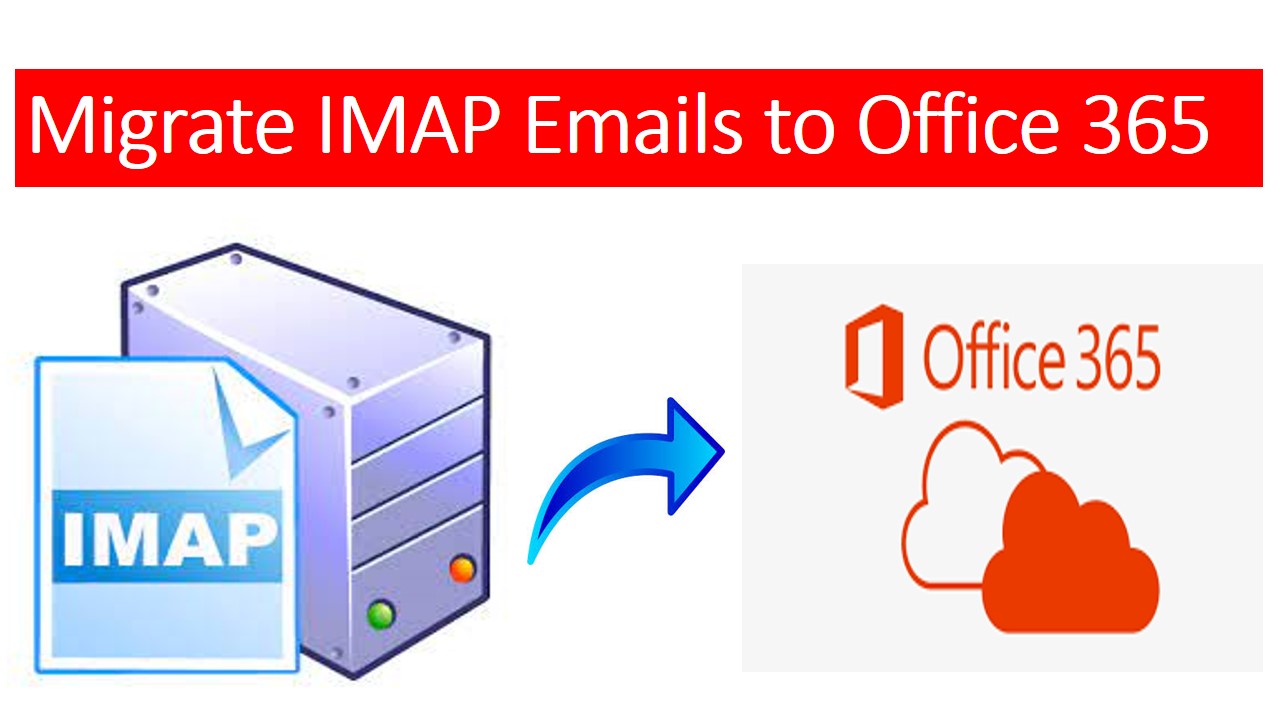 IMAP (Internet Message Access Protocol) is the fundamental protocol in modern days, for the setup of sharing and receiving of emails. People who use IMAP enabled applications wonders how to migrate IMAP email to Office 365 and other formats on Mac OS. Well, your search ends here because we will show the best available solution to fulfill your need.
Before, moving any further let us first encounter a user query to get a better understanding of the entire scenario.
User Query – "My name is Richard. I am currently working on Mac OS. The problem is that I want to download all the important data of the mailbox to my system locally but couldn't find any surest solution for this issue. Please suggest me with a quick solution to resolve the issue."
Migrate IMAP Email to Office 365 on Mac – Most Recommended
For the best IMAP to Microsoft 365 migration, we have come up with a reliable and trusted solution. Using this you all will be glad to for direct way to do this process. So, for this you must try the Mac IMAP Email Backup Tool, which is compatible with all Mac versions.
p class="text-center mr-2″> Download Now Purchase Now
Moreover, this application is equipped with so many wonderful features which makes it a peculiar choice to save IMAP emails locally. In the below section, we have mentioned some of the features in brief that this tool offers to download IMAP emails to PST format on Mac OS. Even this tool is wonderful when you need to backup IMAP emails in Outlook for Mac.
Practical Features for IMAP to Microsoft 365 Migration
Supports almost all the IMAP enabled email providers including Yahoo, Gmail, Outlook, G-suite, etc.
Advanced filters like date and selective folder options to migrate IMAP email to Office 365 on Mac.
Multiple formats are supported –
MBOX file format is compatible with Thunderbird, Opera Mail, Netscape, etc
MSG format – store a single email message. Also. It supports all the MAPI applications like Outlook and Exchange
PST format – this can be used within Windows messaging, Outlook, Exchange Client. So that you can migrate your entire data in other IMAP applications.
The dynamic feature of Schedule backup depending up on the user requirements. This varies from a daily, weekly, or on monthly basis.
Moreover, this software offers an option to archive selected IMAP emails, contacts, or other data by using various filters.
This application is compatible with all the Mac OS versions be it newer or older for migrating IMAP mailbox to Office 365.
Guide to Instantly Migrate IMAP Email to Office 365
Download the software on any version of Mac machine for migrating IMAP mailbox to Microsoft 365. After this, follow the given guideline –
Run the utility to execute this process on Mac OS
Now, provide login details of any domain on the software panel, hit the Login option
Then, select the PST file format option to for migrating emails from IMAP
After that, apply required Advance Settings filter option for the file on Mac machine
Then, just desired Destination Location to securely save it
Eventually, hit the Start Backup option to execute this process for IMAP to Office 365 migration on Mac.
After that, you will get notified with the migration process, tap the OK button
Note: As a result, you have a PST file containing IMAP data. So, now you can just import it into Microsoft 365 using Drive Shipping, Network Upload or Azure AzCopy Tool.
Manual Method for Migrating IMAP into O365
First of all, go to the Office365.com, and login with your active account
Then, navigate the Setup option > Data Migration Alternative
Tap the Data Migration, then the "Select your data service" wizard will popup. If your required email service is listed under, click on it, then choose any required user
Then, hit the users that you want to add and enter your email username & security password
Just after this, tap the "Start Migration" button located in the left corner
Eventually, the process will status might be in these four states: Starting – Queued – Syncing – Synced. Once the  status become Synced, hit "Stop Migration" to haul the process. At last, just press the "Close Connection" button. You're done with the manual process for IMAP to Office 365 migration.
Challenges While Configuring IMAP Manually
There are multiple challenges or drawbacks you will face while using the manual procedure for this task, like-
This manual method is quite tricky process for non-tech and novice users.
Moreover, if somehow you fail to configure the IMAP to Microsoft 365 for the first time, then it will be a tedious process.
Authentication issue might arise during the ongoing process due to technical errors
Improper IMAP configuration might block your access and can cause hurdle in order to migrate IMAP email to Office 365.
No measure for transfer of IMAP contacts, calendar items, or tasks.
Fixed-size limitation for downloading of embedded IMAP email attachments on Mac system.
Conclusion
Here, you will find the answer to the query of how to migrate IMAP email to Office 365 on Mac. For your information, we have shown the challenges that you might while performing IMAP to Office 365 migration manually. This method has complications and definitely not easy for non-tech users. So, if  you are in search of a direct solution of this query on your Mac machine, they you can go for the professional solution. Moreover, you can download the free version to experience the functionality of this utility.