Migrate
How to Migrate Rackspace Email to Gmail? Verified Solution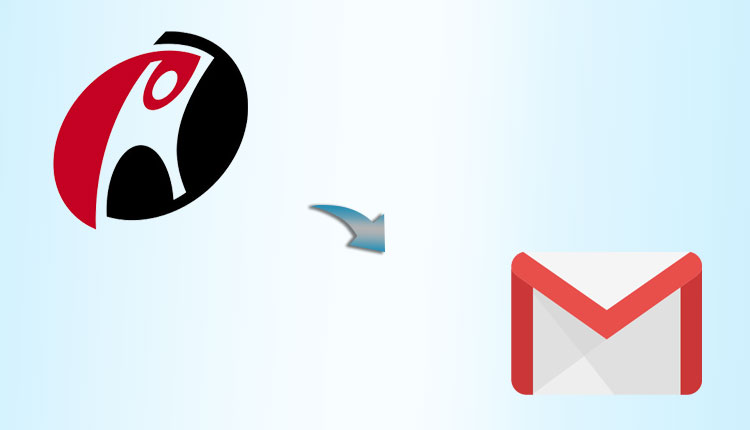 On one hand, the Rackspace is a hosting service for small or medium sized businesses for their day to day operations. But, on the other hand, the Gmail application comes in handy for managing data. Hence, due to the free email service, most of the users prefer to switch to Gmail. So, today we would be discussing about how to migrate Rackspace to Gmail account. For this migration, we will discuss the safest solution in this article to help you all out.
However, there are many benefits to having a Gmail or G Suite account for both personal and business purposes. So, read this article to know the procedure for secure Rackspace to Google workspace migration.
However, moving from a Rackspace that has a large amount of emails to a single Gmail account is such a huge task. But, with the given solution you can simply carry out this migration process in just a short span of time.
Although Rackspace Exchange allows you to send emails with 50MB attachments with a total of 25GB of storage space. On the other hand, G Suite has a wide range of features including large storage space to manage data. It provides customized email with the facility to send attachments. Apart from this, it also provides features like Google Docs, Google Sheets, Contacts, Groups, etc. It basically comes handy with different types of subscription plans.
Now, let us understand how you can easily transfer all emails from Rackspace Exchange account to Mac desktop.
How to Migrate Rackspace to Gmail /G Suite on Mac Safely?
When it comes to selecting a secure solution, IMAP Migration Tool Mac Software comes as a savior. This software will help you to migrate all emails from Rackspace mailbox to selected destination. As here you can easily select Gmail/G Suite/Google Workspace options and do the migration on respective operating machine.
Furthermore, it will allow the convenience of adding multiple Rackspace Exchange accounts to the migration at once with the concurrent migration feature. You will get the same folder structure once you get the migration job done.
So, if you are thinking of using this smart automated utility first, you can go for its free demo version. Using this free trial version will give you an idea of how the tool works and the benefits you get for migration.
Integrated Advanced Features of the Mac Software
This smart Mac based utility comes with multiple features to migrate Rackspace to Gmail, such as-
Transfer Newly Arrived Rackspace Emails – This tool provides the option of migration of new Rackspace emails only to prevent any email from being duplicated to Gmail. The option will move newly received messages after the first export from the Rackspace mailbox. Therefore, using the Delta migration option, you can migrate only newly received emails to selected destination.
Option to Move Multiple Rackspace Accounts– Using an advanced function of this software that allows multiple account migration at once can be helpful. To do so, click on the Add option and it will migrate all the Rackspace hosted accounts to Gmail/G Suite in one go.
Exclude/Include Folders – In addition, it also provides you a feature that can include or exclude Rackspace folders. This option helps you to drop unnecessary folders from Rackspace Hosted Exchange account. Therefore, only include or exclude folders such as Sent Items, Spam/Bulk/Junk, or Deleted Items when migrating email data.
Support of all Mac OS– This standalone application is such a great tool when it comes to operating it on any version on Mac operating machine. Yes, you can migrate Rackspace emails to Gmail safely on MAC OS X 13.0, MAC OS X 12.0, MAC OS X 11.0, MAC OS X 10.8 and below versions.
Date-Filter Option – There is a feature that helps with migrating Rackspace to Google Workspace/Google Apps/Gmail, again a useful feature that you can select for selective migration. Using the software's Date Filter option you can perform the selective migration according to the applied date range.
How to Migrate Rackspace to Gmail Quickly?
Download and install the above-mentioned program on a Mac PC. After installation, run the tool and follow the steps for Rackspace to G Suite migration-
Read the given instructions on this software's initial screen, and press the Continue button to move further.
In the Host Name select the Rackspace Exchange option, or choose Other option from the drop down list. Then, enter the User Name and Password for the Rackspace account to transfer emails.
Afterward, choose the Gmail option in the Destination IMAP Account, and enter the User Name and Password to access emails in the required account.
For more, you can just select the Add option if you want to transfer emails from multiple Rackspace to Google Workspace / Gmail accounts.
Now, hit the Advance Settings to apply additional features before performing the migration process, you can go for selective email migration here.
Lastly, press the Start Migration option to migrate Rackspace email to Gmail with the required attachments from the mailbox.
FAQ
Q- Does this software work in Mac OS 12.o for Rackspace to G Suite migration?
Yes, this is a safe and direct solution that can easily work on all the latest and earlier versions of Mac OS, including Mac OS 12.0, Mac OS 13.0.
Q- Will I get migrated emails in my Gmail account with same folder hierarchy?
Yes, this automated software is in-built with advanced features for a safe email migration. So, you get the same folder hierarchy in the destination account, i.e Gmail account.
Q- Can I use this application to migrate Rackspace to Gmail account in bulk?
Certainly yes, using this application, one can simply add on the host and destination account and migrate multiple emails in one go.
Q- Is there any option to only migrate new emails from Rackspace Exchange account mailbox?
Of course, this Mac based utility offers a Delta Migration option that will only migrate new emails from your Rackspace mailbox account without data modification.
Read More: How to perform Rackspace to Office 365 Migration easily on PC?
Conclusion
Migrating or transferring data from one platform to another can be really risky sometimes. As there are high chances of data loss during the process. Therefore, in this article, we have provided you with the best solution that you can use to migrate Rackspace to Gmail account. Using the mentioned software you can easily access Rackspace emails into  G Suite/Gmail with the same folder hierarchy.