Migrate
How to Perform Rackspace Exchange to Office 365 Migration on Mac?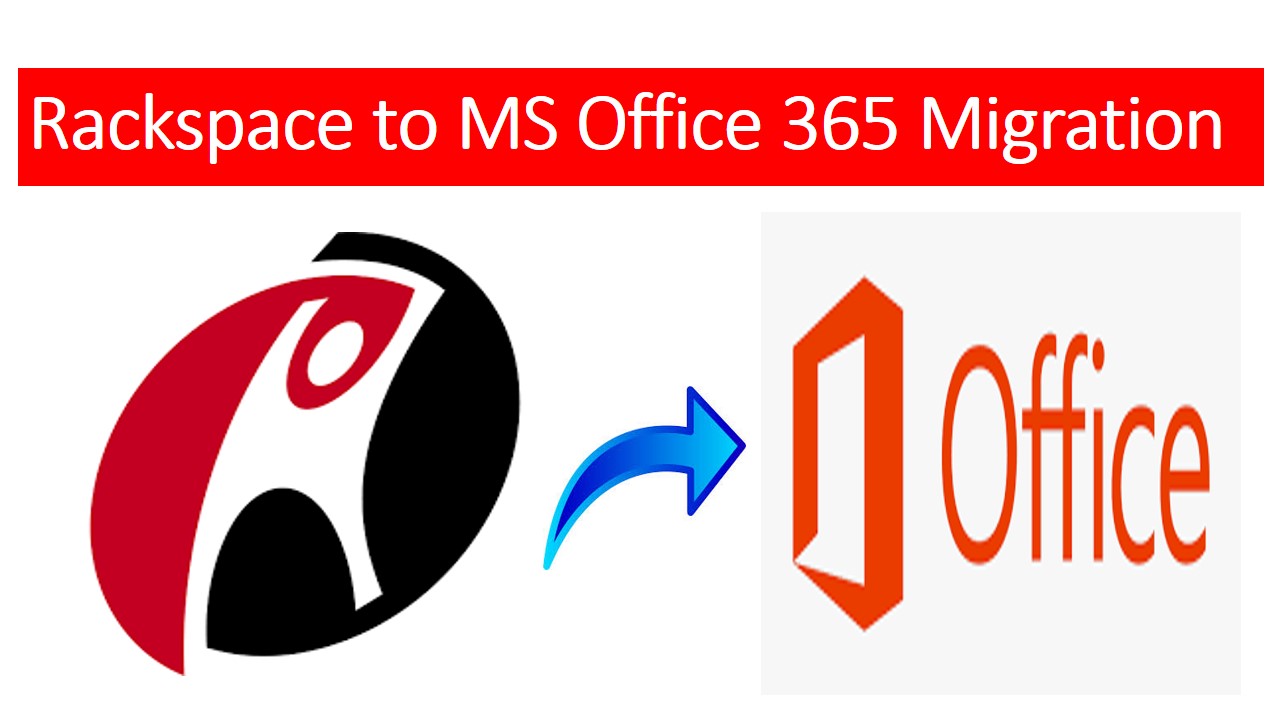 Summary: Though the Rackspace is a hosting service for mainly small or medium size of businesses. But, these days as most of the users are quite familiar with the application that is part of O365. Therefore, the Rackspace to Office 365 Migration becomes a need. To migrate the emails safely without interruption in Rackspace data is a major concern. Hence, we will provide the safest and most trustworthy solution in this article.
When it comes to Office 365 or Microsoft 365, then it is more suitable for multiple tasks. Therefore, migrating to O365 is the best decision that users take. Just by using Microsoft 365, you can simply access different services like Exchange Online, Share Point Online, Skype for Business Server, etc. Even Microsoft provides different O365 plans, such as Office 365 Home, Office 365 Personal, and Office 365 Education.
So, choosing the Microsoft 365 is best because it can meet the needs of multiple business requirements. Moreover, it comes with high data security on the cloud.
How to Migrate Emails from Rackspace to Office 365?
To access the Rackspace emails in a Microsoft 365 account, you can simply create an admin account. Choose the plan for Office 365 as per the requirements then buy the license for your users. Once you are done with the purchase you can just sync the Rackspace account. And this is how you can perform Rackspace hosted exchange to Office 365 Migration.
But, there are difficulties that you might face during this manual migration. As there can be missing items such as public folders, group, and distribution lists, etc.
Even, though there could be a migration failure or might arise some issue that is hard to rectify. Hence, we recommend you to move further with a professional solution.
Best Solution for Rackspace to Office 365 Migration
Everyone wants to go for a safe solution when it comes to shifting their emails or other data from one email client to other. Therefore, keeping the security in mind we have come up with an automated IMAP Migration Tool Mac solution. This is the best professional solution to migrate emails from Rackspace to Office 365.
Moreover, during the migration, you can even add the multiple Rackspace exchange account. Once the process is done, you will get the exact data with all email folders hierarchy. So, operating this software will never impact any structure of the Rackspace account. This software is even better solution for Rackspace to Gmail migration or to migrate from Rackspace to AWS on Mac OS.
This is not just a safe solution for this migration but it even supports multiple webmail clients for switching to other platforms. Hence, using this software with a simple and easy graphic interface would be a wise decision.
Integrated Advanced Features of the Mac Software
It even comes with various features that you can apply during migration, such as-
Transfer Newly Arrived Rackspace Emails – No one wants duplicate data in their mailbox therefore, by keeping this thing in mind, this tool allows only the migration of new emails. It will migrate only newly received messages after the first export in a Rackspace mailbox. Hence, using the Delta Migration option, it is quite easy to migrate the data that you haven't migrated yet for Rackspace to Office 365 migration.
Option to Migrate Multiple Accounts – Moreover, there is an advanced function that allows multiple account migrations in one go. For that, you will just have to use the Add option and it will migrate all the hosted accounts into Microsoft 365.
Exclude/Include Folders – There is a facility that this automated software provides that includes or excludes folders. Hence, you can simply ignore the unnecessary items or folders from Rackspace hosted exchange account. You can exclude or include folders like Sent Items, Spam/Bulk/Junk, or Deleted Items while migrating data.
Check Status of Rackspace Migration Process – With the help of this software, you can check the status of all the hosted Rackspace accounts as in progress and completed entries. So, if the migration process is stuck in between you will know about it eventually.
Date-Filter Option – If you just want to migrate some emails with attachments from Rackspace to O365. Then there is a useful feature that you can opt for selective migration. With the help of the Date Filter option, you can perform selective migration by setting a date range.
Steps to Migrate Rackspace Email to Office 365 on Mac
Download the above-suggested program on your Mac computer system of any version. After installation, follow the steps for migrating emails from Rackspace exchange account
Few instructions are given on this software's initial screen, read them and tap Continue to begin the process
Now, add the Rackspace Exchange option as a Host Name and provide the User Name and Password of the required account
In the Destination IMAP Account, select Office 365, and provide the User Name and Password for migration into the same account
Now, just select the Add option if you want to migrate emails from multiple Rackspace exchange accounts in one go to selected destination
Afterwards, tap the Advance Settings before the migration process and set the date filters for selective email migration
Hit the Start Migration option for a safe and secure Rackspace to Office 365 migration with any number of mailbox emails with attachments.
Conclusion
To ease your pain for Rackspace to Office 365 Migration we have suggested the best possible solution here. In this article, we have shared the steps to perform this entire migration process. So, using the mentioned software you can easily know how to migrate email from Rackspace to m365.