Migrate
How to Import Yahoo Mail to Outlook.com Account on Mac?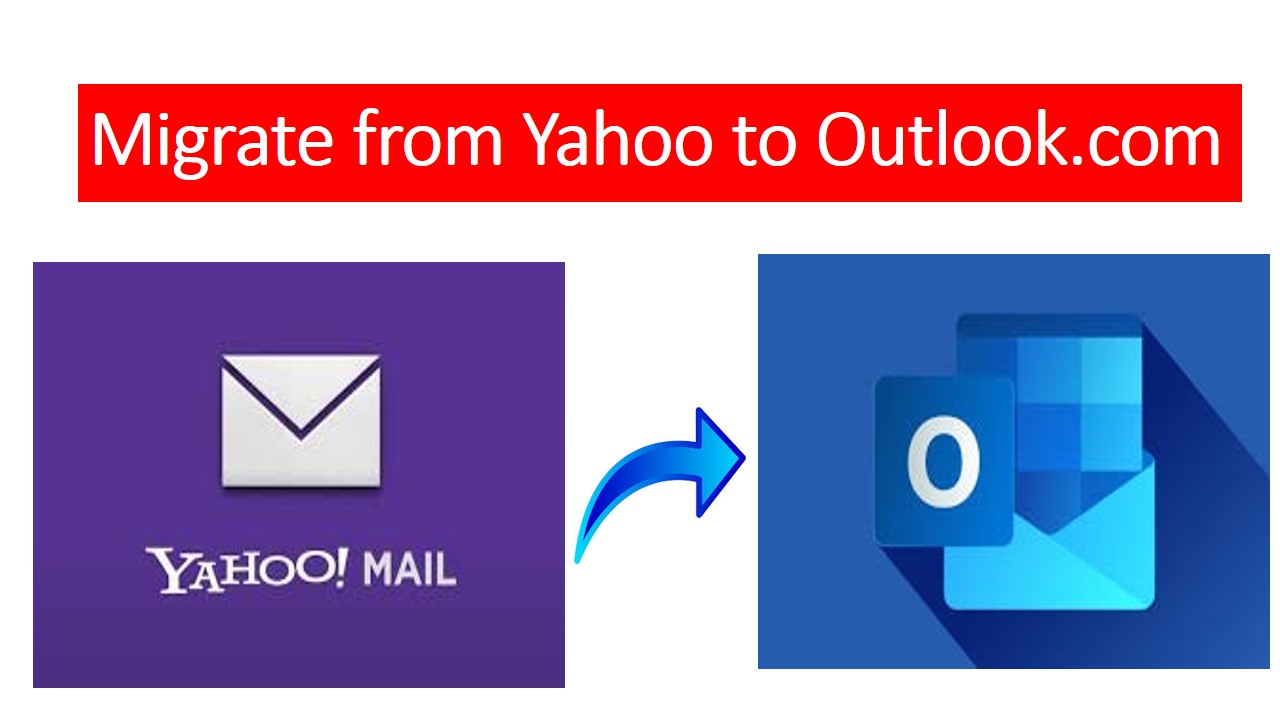 Migrating emails from Yahoo mail to another email client or another platform can be a need due to various reasons. But, usually, people like to switch to a safe and secure platform. So, here we will be explaining when users want to know how to migrate from Yahoo to Outlook.com. In this article, we will suggest the best solution for this migration from Yahoo mail.
User Query: Hi, I have been using the Yahoo mail for quite some time. But now I want to switch from it to outlook.com. Because whenever I try to open my Yahoo mail it throws an error every time. This thing really pissed me off as I have to reset my password for my Yahoo mail account. Please share with me a professional solution that provides a safe solution to add Yahoo mail to Outlook.com.
Before moving forward to the solution in this regard, let's just discuss why there is a need for migrating emails.
Why Import Yahoo Mail to Outlook.com on Mac?
There are multiple possibilities behind this Yahoo to Outlook.com migration, such as-
Outlook.com is the better to choose because it is a secure and free webmail email service provided by Microsoft.
Moreover, maintaining the data in Outlook.com is quite easy as compared to Yahoo mail.
Likewise, Yahoo mail has many distracting banner ads which mostly create a headache while accessing data.
Even it is quite an easy and convenient way to access data from anywhere just with an Internet connection.
Also, Outlook.com provides multiple features to ease the pain of making emailing efficient.
How to Migrate from Yahoo to Outlook.com Mailbox Securely?
The basic need for migration is a securely adding emails from one platform to another. Therefore, by keeping in mind the security, we suggest you to choose Best IMAP Migration Tool Mac. Going through this software, you can easily import Yahoo mail to Outlook.com.
Moreover, for doing this migration it provides various filters to apply for the complete migration. For availing the benefits of this automated software you can easily execute this process.
In case, you are afraid of email duplicates then this software provides a feature that never migrates the same emails. Using the Delta migration you will be able to migrate only newly received emails from Yahoo mail. Even this utility is quite helpful if there is a need for Yahoo mail to Gmail migration.
Why Choose this Mac Automated Software – Highlighted Points
There are multiple reasons to choose this Mac based software as it has various features, such as-
Mac Machine Support – All Mac users can easily operate this software on any version of the Mac operating system. Because it supports all the Mac OS 10.8, and all below versions, Mac OS X 11.0, and Mac OS X 12.0. There is an additional need to install Java JDK 1.8.0 & JRE 8 on your desktop on the respective version you are using. Also, IMAP for source and destination accounts should be enabled to know how to migrate from Yahoo to Outlook.com.
Selective Migrate Yahoo Emails – Sometimes, you may just want to import Yahoo mail to Outlook.com but only a few emails. Therefore, you can use the Date Filter option and set the date range. Once you set the date for required emails, the tool will only migrate emails from the Yahoo account that comes into the selected date range. Even Yahoo mail migration to Office 365 is possible with the help of this tool on Mac PC.
Free Version Available– For using this professional application before going further with the license version. This proficient utility comes with a free demo version to operate. So, all Mac users can download this free trial version and migrate limited emails from Yahoo to Outlook.com.
Availability to Import Multiple Yahoo Emails – This advanced software not just allows you to migrate a few emails from one folder of Yahoo mail. But you can even add multiple Yahoo accounts and migrate emails from different folders. Moreover, this entire process is safe and secure to add Yahoo mail messages into Outlook.com.
How to Migrate from Yahoo to Outlook.com Step by Step?
For performing this migration process, you should follow the steps as given below-
Just make sure to read and implement the given information from the initial screen, then, hit the Continue button
After that, you need to choose Yahoo mail as a Host Account, also enter the User name and password of the required account
Just after that, in the destination Account, select the Outlook.com option, and fill in the User name and password fields
Now, press the Add button in case you want to migrate emails from multiple Yahoo mail accounts
Finally, hit the Start Migration option to begin the transfer Yahoo mail to Outlook.com mailbox process on Mac OS.
Import Yahoo Mail to Outlook.com Manually on Mac PC
To know how to migrate from Yahoo to Outlook.com using manual method, just follow the steps below-
In the first step, log into your Outlook.com email account through any web browser
Then, go to Settings >> View All Outlook Settings option
From the new window, choose "Mail" and then "Sync Email"
After that, in the connected accounts section, choose the "other email accounts" option
Now in the new dialog box, and under "Display name" simply type your name as required
Then, just enter your Yahoo Mail email address and password to proceed for adding account
Below there are two options, including "Create a new folder for imported email" and "Import email from Yahoo to existing folders as necessary", choose any option. To initiate the process, hit "OK".
Eventually, the import process of Yahoo mail will begin on your Mac desktop. However, it can take a long time  depending upon your Yahoo Mail account emails.
Few Major Drawbacks of using Manual Method
Although, you can use this manual technique to import Yahoo mail to Outlook.com but it has various drawbacks-
The biggest drawback of this method is long procedure, that will eventually take a long time to proceed.
Moreover, there is no option for selectively migrating emails from Yahoo mail.
It does not even offers any email filtering option to filter out the emails to migrate.
Likewise, there is no direct option, manually you can just add Yahoo mail to Outlook.com account.
Conclusion
When it comes to migrating your data from Yahoo mail to another, we recommend you to choose the best method. Therefore, in this article, we have suggested how to migrate from Yahoo to Outlook.com using a professional solution. We recommend you to go for this software because it is pre-tested by the top experts for better migrations. Using this software, you can easily import multiple emails from Yahoo mail to Outlook.com.