IMAP
How to Move Emails from One cPanel to Another Account?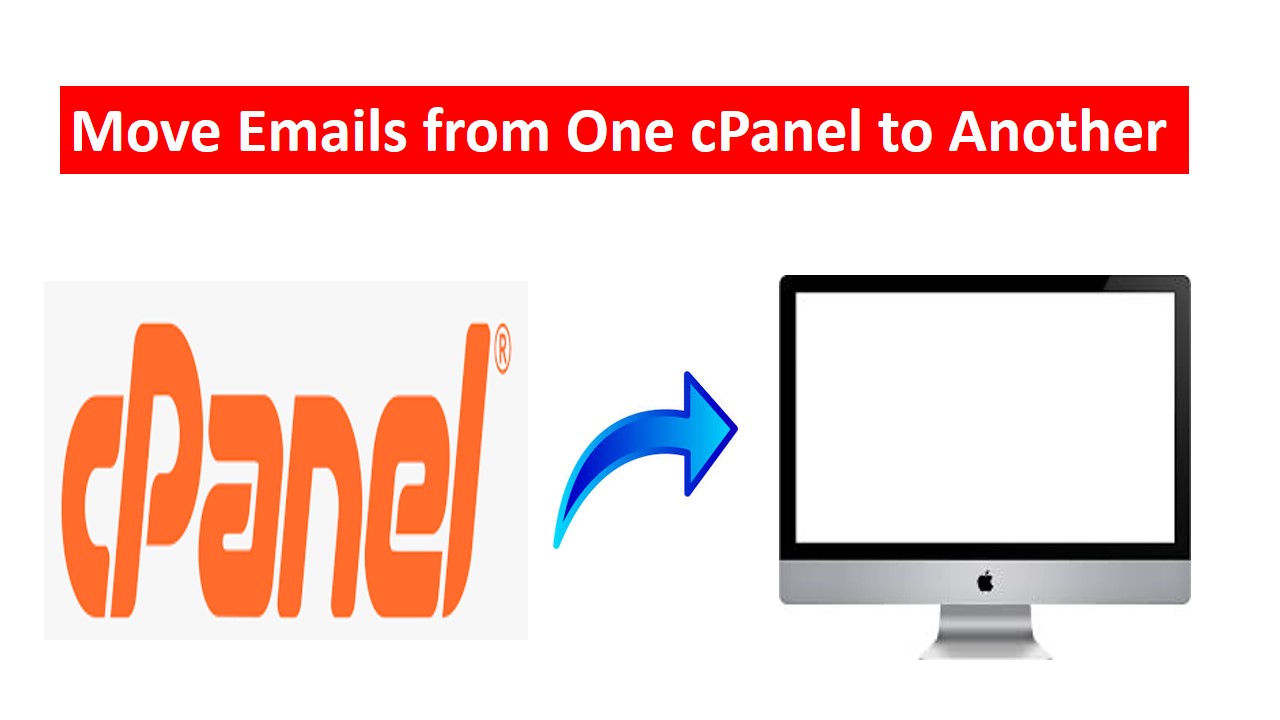 There can be times when you need to switch from one account to another. So, if you're a cPanel server user, and want to move to another this article will help. As here, we will share how to move emails from one cPanel to another account. In this article, we will provide you with the best methods for the same that you can opt to move.
Sometimes, the hosting service users do not like the facility of the server or decide to switch to another server or platform.
User Query: Considering a user scenario, who has multiple cPanel accounts, but wants to move them together. I've been using webmail on the cPanel server, though I have multiple accounts here. But, I want to move one cPanel to another account. The critical situation is that I have multiple folders set up in this cPanel mailbox. So, I need a reliable solution that allows a safe process to move all the emails. Hence, if anyone knows about a professional solution, then suggest me.
Have You Been Searching for a Manual Method to Move Emails?
If you're looking for a manual solution that can help you to move emails from move emails from one cPanel to another then, unfortunately, you cannot proceed with the manual process. As you will not be able to move the cPanel emails account mailbox with complete data integrity. Because the cPanel provides Roundcube and Horde Webmail to export or move your required emails. As a result, you only get an MBOX file format that other applications may not use them.
Or for the best, you can do these steps manually if you really want to go with a manual solution.
1- First, just create an email account on the new server, to move into another account
2- Just download the required email directories or files from the old cPanel server on your computer
3- After that, disconnect from the old server and connect to the new server via FTP, this is how you move emails.
Best Solution to Move Emails from One cPanel to Another Account
As there is no manual solution, therefore, going with the professional solution is the best to go. So, for that, the MacWareTools IMAP Migration for Mac is reliable software to choose from. Because this tool allows you all to move all emails from the cPanel to another account even a different platform directly.
Moreover, you can proceed with the process without installing or operating any other application while using this software. As this one is a standalone software that will do the entire cPanel email migration of data on its own.
Likewise, if you have multiple cPanel accounts then it is easy to move all the emails from multiple cPanel accounts simultaneously.
Some Best Features of the Software
Move Newly Emails from cPanel – While using this automated software you get an option to move only newly received messages to another account. As it provides a Delta Backup feature that helps to move emails after the first export. So, in case, you have exported the data from one cPanel account mailbox. Next time, you can simply migrate new emails that prevent any duplicates.
Same Folder Structure – If you're looking for a tool that can maintain your folder hierarchy then this tool is best. As it can easily preserve the folder structure and keeps the metadata the same during the migration process. Therefore, you get the exact structure before moving to another account.
Exclude/Include Folders– If you just want to exclude some folders, like Sent Items, Spam/Bulk/Junk, or Deleted Items from one cPanel account. Or just want to include some required folders in another account? With the help of this software, you can just include or exclude required folders.
Check Status – Also, with this software, you can simply check the report or status of all cPanel accounts as an in-progress and completed entry.
Date-Filter Option – If you just want to move emails from one cPanel to another account mailbox selectively. Then, there is an option as a Date Filter feature for selectively moving messages as per a time period.
Move Multiple cPanel Accounts- If you have multiple accounts on the cPanel server, then you can simply add one here. Then, this tool will easily move all the emails of all those accounts to another account.
Steps to Move Emails from One cPanel to Another Account Quickly
To switch, you need to download the above-mentioned software on your system. Then, just follow the steps to move cPanel emails to another account –
From the initial screen of the software, you can easily read the instructions as given, tap Continue
From the next screen, you can add the Host Name, its User Name, and the Password of the cPanel webmail
To move into another account you can choose the Destination IMAP Account as given in the options, and provide the credentials of the same account
In the next step, if you want to move emails from multiple cPanel accounts, then select Add option
After that, choose the Advance Settings before initiating the process as required
In the last step, click the Start Migration icon to begin the process of switching the cPanel account to another account on any Mac version.
Conclusion
In this article, we have discussed how to move emails from one cPanel to another account. So, with the mentioned solution you can easily move as many emails as you want to different accounts. As this automated software will provide you with multiple options for the same. Hence, it becomes easy to switch from one cPanel account to another without losing any data and email formatting.
Frequently Asked Questions 
1. Can I move emails from one cPanel to another account using the aforementioned tool?
Yes, the tool offers a Mail Migration feature that allows you to transfer emails from one cPanel account to another. Moreover, this tool simplifies the process and preserves the email data during the migration.
2. Is it possible to perform selective email migration, or does it move all emails at once?
Yes, the above-mentioned tool allows you to select emails as per the specified date for migration. Further, it provides flexibility to transfer only the desired emails between the two accounts.
3. Will the email folder structure be retained during the migration process?
Yes, when using the tool, the folder structure and email organization will be preserved. Emails will be transferred with their respective folders intact, ensuring a seamless migration experience.
4. How long does it usually take to move emails from one cpanel to another?
The time required for email migration depends on various factors, such as the number of emails to be transferred, the size of attachments, and the internet bandwidth. Generally, smaller accounts may complete the migration quickly, while larger accounts may take more time.