IMAP
How to Migrate Emails from cPanel Server Mailbox Safely?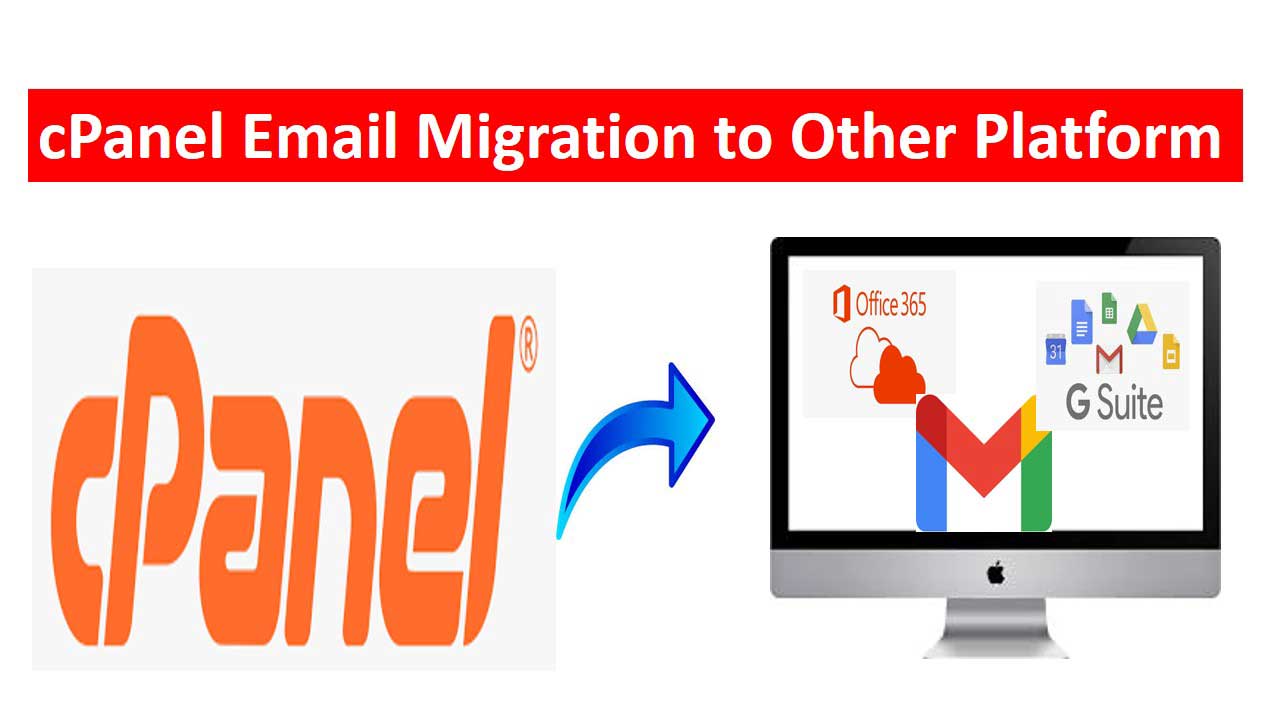 Sometimes, moving on is better than anything else in life. So, if you have been using the cPanel server for managing emails for a long time, but you want to move to other platform. Then, in such cases, cPanel email migration is the only option you're left with. Therefore, we will be discussing how you can perform this migration on your machine without losing any cPanel email.
However, moving an email account along with their entire emails from cPanel to other platform is easy if you have a reliable solution.
User Query: Considering a user scenario who is a new hosting customer. Being a new hosting customer, I want to migrate my entire mailbox from cPanel to Office 365. However, I've been using webmail on a cPanel server. But, I have no idea how to perform this migration on my computer. I have multiple folders set up in this cPanel mailbox. So, I'm looking for a solution that allows a safe migration with multiple emails. If anyone knows about it then do suggest me one that I can rely on.
Are you Looking for a Manual Method for Migration?
If so, then, unfortunately, there is no such manual method that you can go for migrating emails from your cPanel mailbox. As cPanel only provides RoundCube and horde Webmail that you can use to export your required emails. But when you do so, you only get an MBOX file format that other applications may not use them.
Therefore, we recommend you to go for another method for the same task on your local computer of any version.
Best Solution for cPanel Email Migration to Other Platform
When it comes to using a professional solution then only the MacWareTools IMAP Migration for Mac comes as a savior. As this is the only software that allows you all to migrate all emails from the cPanel to different platforms directly.
Moreover, you don't need to install or operate any other application while using this migration software. As it is a standalone software that will do the entire migration on its own. So, for migrating your all emails along with their attachments, this tool is good to go.
If in case, you have multiple cPanel accounts then it is easy to migrate emails from multiple accounts simultaneously. Also, you can run this automated software for migrating all mailbox to other platform on all versions of Mac machines.
Top Features of the Software
Migration Newly Emails from cPanel – While using this automated software you get an option to migrate only newly received messages after the first export. So, it becomes easy once you already export the data from the mailbox. So, it prevents any duplicates of any emails.
Folder Structure – This software is best to choose as this tool can simply preserve the folder structure and keeps the metadata the same during the migration process. Thus, you get the exact structure as it was before migration.
Options to Exclude/Include Folders – however, there may be chances that you may want to exclude some folders, like Sent Items, Spam/Bulk/Junk, and Deleted Items. So, in this software, you can check this feature and just include there required one for cPanel email migration.
Check Migration Status – Also, if you need to check the migration report or status of all IMAP accounts as in-progress and completed entry then it is possible too.
Apply Date-Filter – Most of you may only require to migrate email from cPanel mailbox selectively. Therefore, this tool provides a Date Filter feature for selectively moving messages as per a time-period
Save Summary Report – When you operate this software for cPanel migration for emails, it provides a report for the same task. So, you can have and save the summary report or detailed report after the migration process is done on your computer.
Safe and Quick Guide for cPanel Email Migration
First of all, download this migrator software on your respective system. Then, just follow the steps to complete the migration-
First read the instructions as given on the initial screen of the software, tap Continue
Now, just add the Host Name and User Name and Password of the cPanel webmail
Choose the Destination IMAP Account as given in the options, and provide the credentials for the same
Now, you can have the list of the mapping list on the screen, in case you want to migrate emails from multiple accounts, then select Add option
After that, if required you can even select the Advance Settings before the migration process
Finally, hit the Start Migration icon from the screen to migrate emails from cPanel server to other platform with entire mailbox.
Conclusion
If you have cPanel web hosting and you're planning to migrate to other platform. Then, in this article, we have shared the best method that will help you with cPanel email migration. The suggested solution is good to go with all the versions of the Mac machine. Above all, it comes in handy even migrating emails of multiple accounts and different platforms.