Outlook for MAC
How to Fix Microsoft Outlook Cached Contacts Disappeared Issue?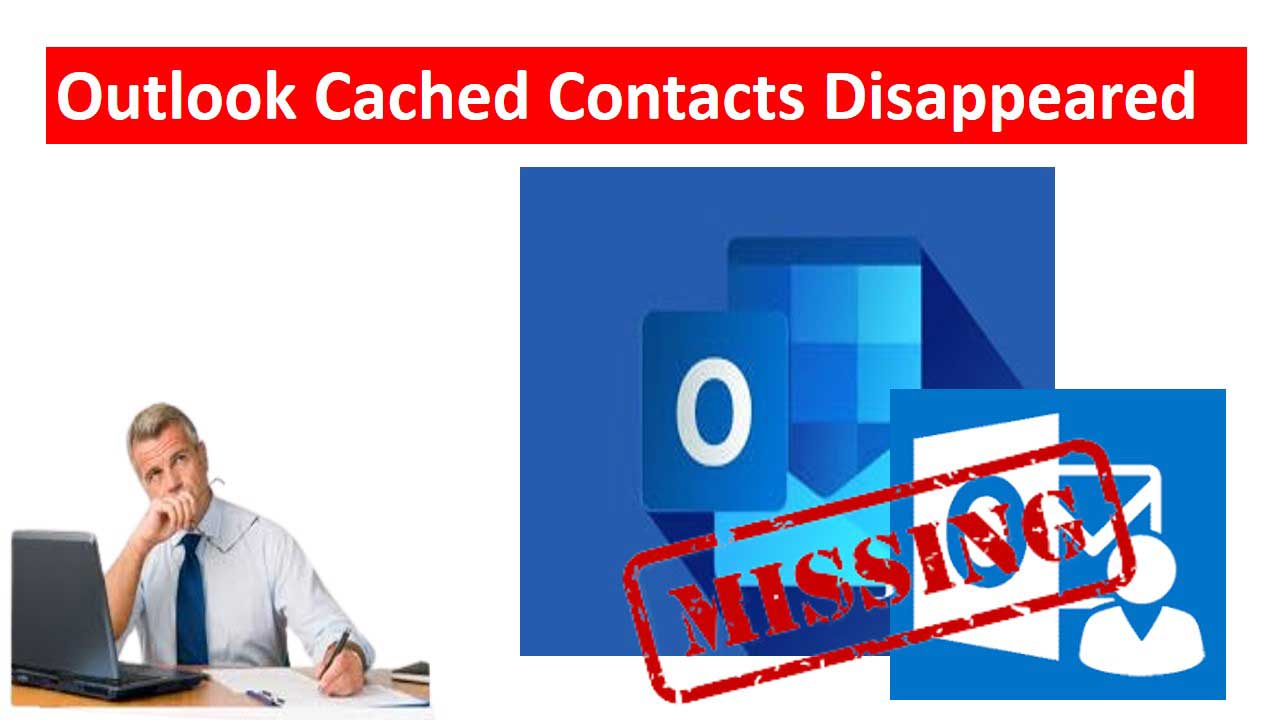 Summary: Are you finding a way to know about how your Outlook autocomplete contacts are missing? Didn't get any solution yet to resolve this particular issue of Mac Outlook? No worries, in this article, we will tell you the way to resolve Outlook cached contacts disappeared issue. The solution that we are going to provide will benefit you in multiple ways.
Going through with this entire article will make you a pro at this. So, just read this article to get all your answers on Mac machines.
Though, Microsoft Outlook for Mac store the cached contacts to prevent any further issues. So, with the autocomplete list, you can simply add the letters to send the message again. While doing so, the Outlook will provide suggestions for the same. That eventually helps you out next time to fill out the email address. Like, when you start typing the details in the "To" section, an auto-complete list will pop up. The list that appears for suggestion is called cached contacts of Mac Outlook 2019, 2016, 2011, or any.
But, multiple users face trouble when these cached contacts get missing or disappeared. If this happens, then you will need to add on the entire address again. Therefore, it is quite better to restore Outlook cached addresses on time. Otherwise, you will never get your cached contacts again on your Mac machine.
Fix Outlook Cached Contacts Disappeared Issue Automatically
Unfortunately, there is no manual way to fix this issue for your Mac Outlook. Therefore, we have come up with a great automated program. So, using Outlook cached contacts recovery software you can not only fix Outlook autocomplete contacts missing issue. But, you will get a healthy file to preserve on your Mac machine. Or if required you can just simply import that exported file into Outlook for Mac.
It is quite an efficient program as using it you can recover autocomplete list in Outlook. Moreover, it has the capability to run on all the versions of the Mac machine. Apart from that, here you will get options to preserve your recovered files.
The best thing about this software you will ever find is its user interface, as it is developed with advanced algorithms. Hence, even a non-tech user can easily operate it to resolve if Mac Outlook cached contacts get missing.
Qualities of the Automated Sof1tware
If we talk about the qualities of this self-operated program then there's a lot that we can discuss. But, here we are sharing some major and common features-
It will fix the Microsoft Outlook cached contacts disappeared issue, and generates a healthy file in the same alphabetical order.
Moreover, this software is quite efficient to get all the cached contacts of Mac Outlook OLK14 and OLK15 files.
In the software panel, you will get different file formats to make the task more convenient. Hence, you can go for any required file format to get a healthy file on any Mac machine.
This application never possesses any file size limitations. Therefore, you can simply locate any number of Mac Outlook files that you are looking for. Just process and load the file without any lag on the software panel.
Additionally, this automated tool can easily create either separate contacts files or single file of PDF or VCF for cached contacts. After fixing and exporting the file you can either import it on Mac Outlook again or use it for another purpose.
Above all, if we talk about the compatibility of this utility. Then, it can work without any issue on the latest or earlier versions of the Mac machine. There would be no data loss or any data manipulation while operating this tool.
Working Steps to Fix Outlook Cached Contacts Disappeared Issue
To know the working of this automated software, download it on your Mac machine. Just execute the following steps then-
First of all, choose any Auto Locate options as per your required MS Outlook Profile and Identities on Mac
Or just choose Let Me browse option for browsing Mac Outlook profile or identities
In the next step, check all the Profile or identities from that got disappeared
After the selection, pick any CSV or VCF file format to move further. Using these options, you can simply preserve the exported file on a Mac machine
Eventually, hit the Export button to initiate the process to fix this issue. When the process will begin, you will get a healthy file after complete recovery on your Mac machine.
Now, if necessary, import the resultant file on Mac Outlook again on your Mac computer. This is how you can access your all autocomplete cached contacts.
Conclusion
After discussing all the key aspects, we are wrapping this article here. In this article, we had a discussion about this Outlook cached contacts disappeared issue. For helping you we have mentioned a solution that is pre-tested by the experts for the Mac machine. Here, the suggested solution is best to counter this particular query for all Mac-based system. So, you should go for this automated program to prevent any risk involvement like data loss or data corruption. Choosing this tool would be a wise decision that provides you with multiple formats and other features.