Backup
How to Add AOL Account to Thunderbird Application Securely?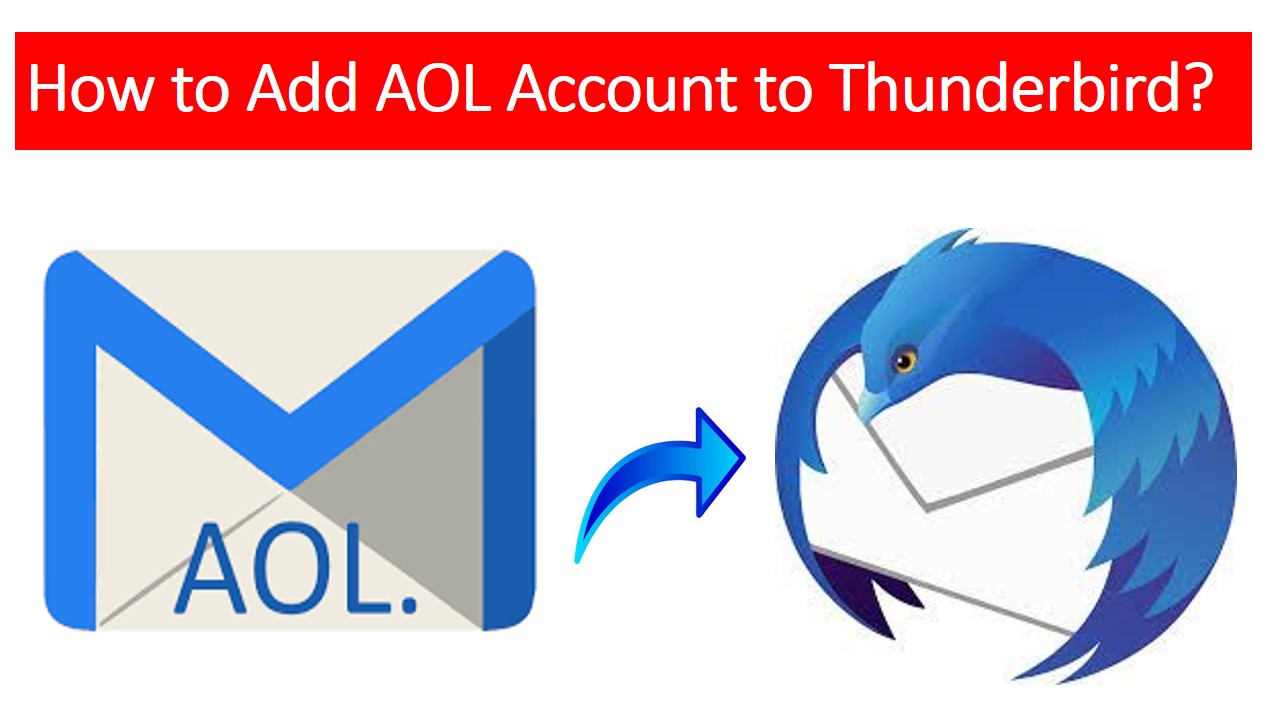 Moving from one platform to another sometimes becomes a need for many users. So, if you are the one who is currently using AOL mail but want to move the data into Thunderbird. Then, you must have to read this useful article. Here, we will share how to add AOL account to Thunderbird application in a detailed manner.
There can be various reasons for choosing the Mozilla Thunderbird application because of its useful facility as compared to others. And when you need to download the data from the cloud server, then the desktop based application seems good at times.
Moreover, you may not able to access AOL emails due to most of the cloud server failures or other issues. So, it is better to move your data into Thunderbird MBOX format. However, cloud servers provide facilities to save data but we cannot ignore the data breaching issues related to cloud storage. And when this is the case, users like you prefer to add AOL to Thunderbird.
Also, we cannot the top facility of Mozilla Thunderbird you can easily access multiple email accounts on one email client.
Apart from these, there can be many other reasons when AOL users prefer to switch to the Thunderbird application.
User Query: Hi, I am very confused about importing all emails along with their attachments from AOL mail to Thunderbird. However, I have searched but didn't get any reliable solution. So, can someone please share a reliable and secure solution to do this task?
Now, let's just understand to execute this task.
Best Method to Add AOL Account to Thunderbird
Security of data is a major concern as we all know how much data is crucial for us. Hence, keeping this thing in mind, we have come up with the best Mac AOL Backup Tool. It will help you to move the entire data of the AOL account in your Mozilla Thunderbird on all the Mac versions.
Moreover, using this tool you can simply save AOL emails to computer on any location path. While doing so, there are features to filter out the emails from AOL mail. Hence, it provides you complete freedom to take out the emails as per the requirement from AOL mail.
Also, if in case, you are unable to add AOL account to Mac mail then this software will help you out in this situation. Later on, you will be able to add AOL account to Apple mail without any issue. In short, this tool is a complete backup package for AOL mail.
Why Choose This Software Over Others? Key Features
There are multiple benefits that you get with this software, such as-
First and foremost, the tool offers various file formats to export emails of AOL mail along with attachments.
When it comes to the integrity of the data, the attachments, and the email properties, then there will be no issue. As it keeps all the data intact throughout the process.
This professional application is the best solution to add AOL account to Thunderbird without any email loss.
Apart from these, this automated tool has the simplest graphical user interface and provides complete security of not losing data.
Moreover, this is a smart utility that is for Mac operating system to run on all the latest and earlier versions.
Hence, choosing this software over others would be a wise decision to add AOL to Thunderbird application on a PC.
Now let's know how this tool works with a step by step guide.
How to Extract Emails from AOL Mail to MBOX?
Note: To access emails of an AOL account you must have the file format that supports Thunderbird. Therefore, here we will export AOL emails to an MBOX file and then import it into Mozilla Thunderbird.
To do so, just download the software on your Mac computer first. Then, follow the step-by-step guide to add AOL account to Thunderbird-
Launch the tool on your respective PC and enter the correct AOL mail credentials and Login into your account
After that, the software will provide a preview of all the data, select the MBOX file format for the end result
Now, tap on the Advance Settings to set the Date-filter and set dates to export the selective AOL mail emails
Then, fill in the Browse field with the location for your exported MBOX file by clicking the Change button
To begin the process, hit the Start Backup button for extracting emails from AOL mail to MBOX format.
Import the Resultant MBOX File in Mozilla Thunderbird
Follow the steps to finally add AOL account to Thunderbird application –
Launch the Mozilla Thunderbird application on your computer system
From the screen, mouse-click on the Tools option and choose the ImportExportTools option, press on the Import MBOX file
From the new pop-up dialog box, just select Import directly one or more MBOX files, hit the OK button
Finally, you will need to browse the MBOX file in the specified location, and doing so will successfully import the AOL to Thunderbird.
Conclusion
In this article, we have discussed how to add AOL account to Thunderbird in detail. To make things clear, we have even shared the possible method and step-by-step guide. Therefore, it becomes easy to choose the suggested method and follow the steps to add all AOL emails and attachments. Moreover, professional software is helpful in many terms for an AOL account. So, we recommend you opt for the automated solution and securely add AOL to Thunderbird mailbox. To know more, check its free demo version that provides the same features and limited trials.