AOL
How to Add AOL Account to Mac Mail without Data Loss?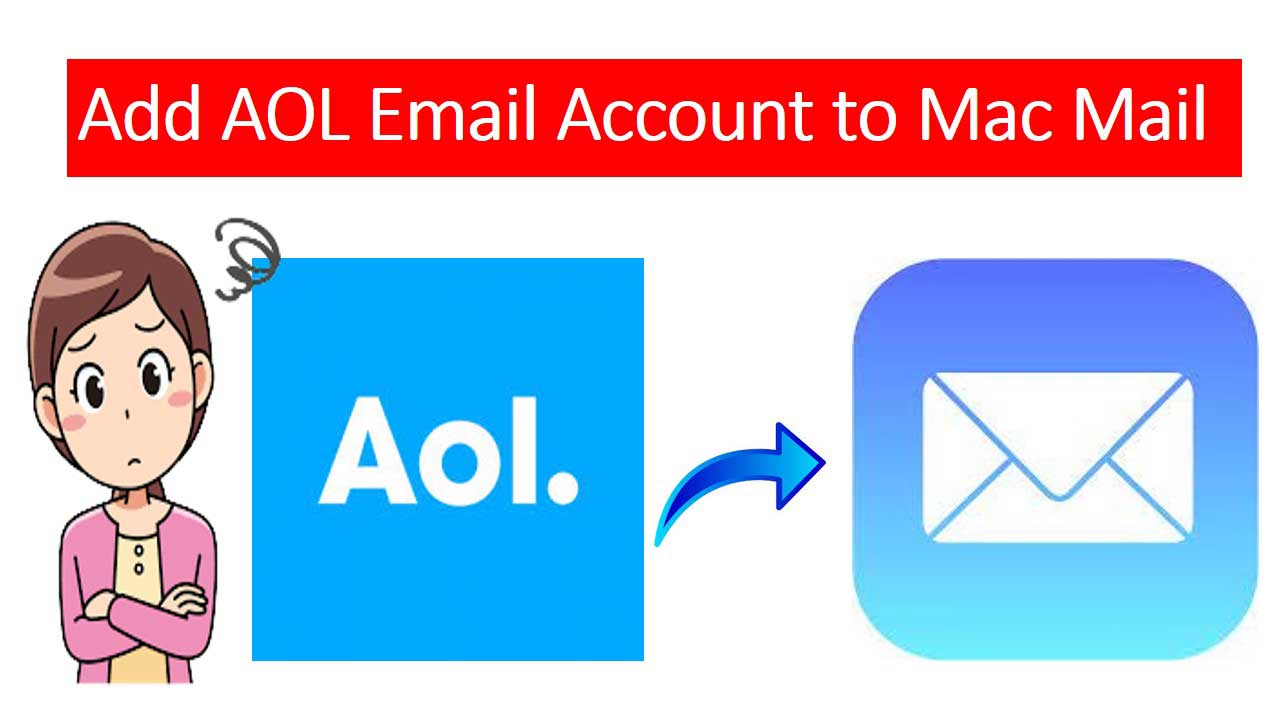 Query: Hi, from the last 2 years I am using AOL Mail for the daily email task. But because it is a web-based email service I have to open a web browser to access all my emails. So, I decided to add AOL email account to Mac Mail but after so many attempts I am unable to add AOL account to Mac Mail. So, if anyone knows the appropriate solution to fix this issue, then please suggest it to me.
After reading the above query we have researched more about this issue and we came to one conclusion. That there are many AOL users encountering this issue while adding their AOL account to Apple Mail. So, after considering the requirement we have come up with this blog, here we are going to discuss the right way to add AOL email to Apple Mail.
An Alternative Way to Add AOL Email Account to Mac Mail
Well, if you're having any issue while setup AOL Mail on Apple mail, then you can try an alternative way. Mac AOL Email Backup software will help you in this tough situation. As it gives you an option to take a backup AOL emails to hard drive in MBOX format.
But the question is why MBOX? Then let me tell you that, Mac Mail supports the MBOX file and when you able to convert AOL Mail email data to MBOX, then you can simply access all your AOL emails into Apple Mail. Moreover, this tool can easily do this task in bulk without losing any data integrity. Along with these, it allows you all for AOL download all attachments.
Moreover, it provides a simple and easy-to-use interface. So, both the technical and non-technical users can operate this tool without any external help.
How to Add AOL Email to Apple Mail Quickly?
If you are having any issue during add AOL email account to Mac Mail process then you can do this task by using this tool. For that, you have to convert all your AOL Mail emails data into MBOX on a mac machine. After that, simply import this MBOX file to Apple Mail. In this way, you will be able to access all the emails of the AOL account in apple mail So, to do this follow the below steps:
#Step 1: Export AOL Email Data to MBOX
First, install and run the above mentioned application on your Mac machine, follow the steps add AOL account to Apple mail-
Now, add the valid AOL account credentials and click Login to add AOL
After that choose the MBOX labeled radio button
Check the Apply Advance Settings then click on the Setting button to select the advanced settings
After that choose the destination location to save the resultant file containing AOL account data
At last, click on the Start Backup button to initiate the process for accessing AOL emails.
#Step 2: Add AOL Email Account to Mac Mail
Once the AOL emails data conversion is completed successfully as a result you will get an MBOX file. Now, you have to import this file to Mac Mail, and to do this follow the below steps:
1. Launch Mac Mail on your system and click on the File button.
2. After that choose the Import Mailboxes option
3. Select the MBOX radio button and hit on the Continue button
4. Now, browse the file that was created in step 1 and click on the Choose button
5. At last click on the Done to end the process of adding AOL email to Mac Mail
How to Add AOL Account to Apple Mail?
You can try the below step by step procedure to configure Apple Mail with an AOL account on your Mac machine-
1. Open Mac Mail in your dock or in your open it from the Application folder
2. Once the Mac Mail is open navigate to the File option and then click on the Add Account
3. Now, in the General Information window, choose IMAP from the Account Type menu
4. For the Account Description choose AOL Mail
5. Enter your AOL account email address and click on the Continue
6. Now, for the Incoming Mail Server, enter imap.aol.com
7. Enter the username in the User Name field
8. Now, enter your AOL valid Password to add the account and click on the continue
9. For the Outgoing Mail Server, type in smtp.aol.com
10. Now, check that you have added the valid details and Check the Use Authentication box
11. After this enter your Username and Password to add AOL email to Mac Mail and click on the continue button.
Concluding Thoughts
As we see in the above query on how to add AOL email account to Mac Mail or Apple Mail. So, to process this task, here in this write-up, we have discussed the step by step process to setup AOL mail to the Apple Mail. Now, if getting any issue while adding an AOL account while performing the manual procedure. Then, in this situation, it is better to choose an above-suggested third-party application to complete this task. However, the last choice is yours.