Archive
How to Archive Microsoft 365 Emails in Mailbox Manually?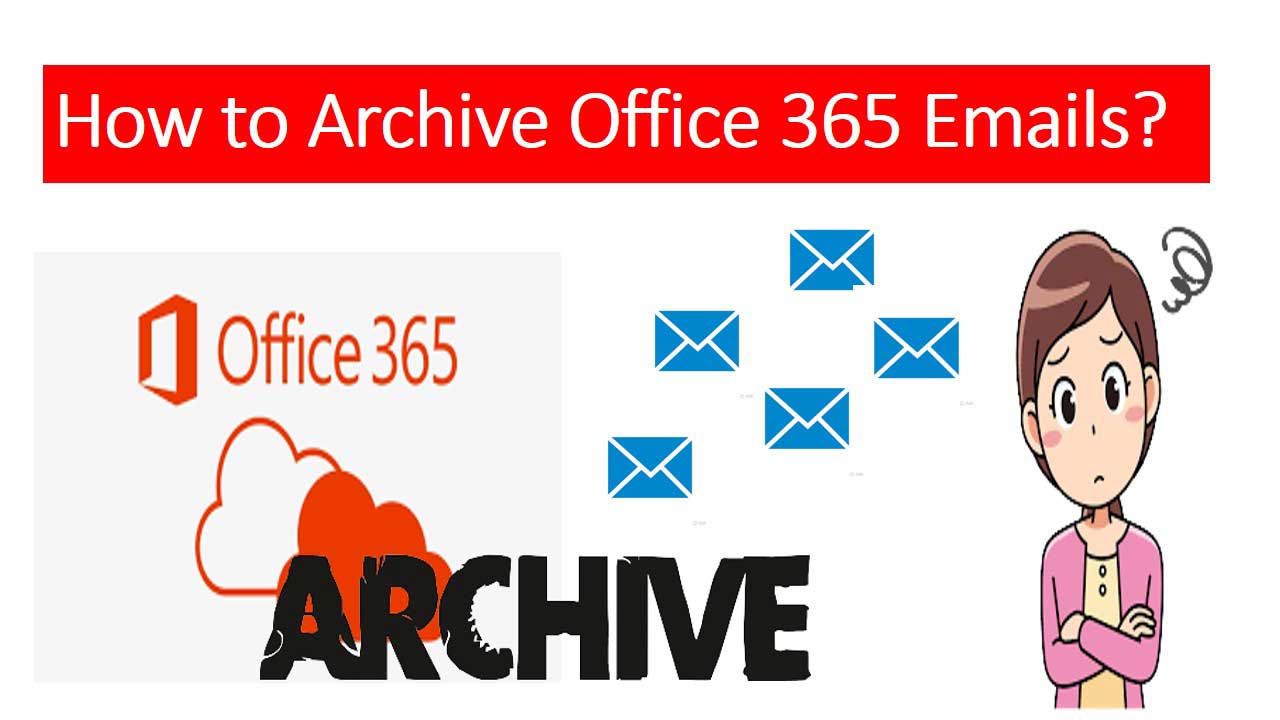 As Office 365 is the widely used email service for managing day-to-day data. But due to regular use, the mailbox can be finished. Therefore, for user convenience, Microsoft provided an archive folder to archive Office 365 emails. By doing so, users will have more mailbox storage space. Because both the Inbox folder and archive folder takes up separate space.
In the primary folder, we receive all emails, whether important or not. But, the important emails should be on top for easy finding. But by the time those messages keep going down and it makes the cluttered folder. So, to free up the space from the Inbox folder it is better to archive those important emails. As doing so can help to find out the emails whenever needed.
So, in this article, we will be discussing how to archive Microsoft 365 emails from the mailbox with all possible methods.
Why is Better to Archive Office 365 Emails?
To make the clutter-free mailbox of a Microsoft 365 account, email archiving is the best process to execute. As doing so can simply free up the storage space for upcoming new emails.
In the archive folder, you can easily access the required mailbox messages in one place.
Moreover, when you archive emails in Office 365 account, then those emails will be safe with the same level of protection.
Moving emails in the archive mailbox folder help in quick performance while loading the email server.
Above all, you get an organized mailbox as you have already filtered the unnecessary emails.
Manual Way to Enable Microsoft 365 Archive Mailbox
In this section, we will explain the way to enable or disable an archive mailbox from Office 365 account. There are two ways for doing this either by using the Exchange admin portal or by using PowerShell. So, follow the steps to archive Office 365 emails using the Exchange admin center-
First and foremost, in the new EAC, navigate to Recipients > Mailboxes
Now, in the mailboxes list, select the required user to enable the mailbox for an archive.
Afterwards from the new pop-up, select "Others", and select "Manage mailbox archive" under the "Mailbox archive" option
On the Manage mailbox archive pane, turn on the Mailbox archive for required folders, and then hit the Save option
It will start creating the archive mailbox in some time. When the archive mailbox is created, it will enable the Active option in the Archive status column. But, if you can't see changes then you might need to refresh the page to see the status changes.
That's it, now you can easily archive whatever email you need to move into the archive mailbox folder.
Best Professional Way to Archive Office 365 Emails in Bulk
For a direct and friendly way to archive Microsoft 365 emails from mailbox, it is better to choose professional software. Therefore, we have come up with the Office 365 Email Backup Software for Mac operating systems.
Hence, you can access this tool to export Office 365 mailbox to PST and other portable formats. But, in case, if you're wondering how to operate it, then you can go for its free demo version.
Therefore, if you want to process a bulk procedure then it can be possible with this tool in one go. Additionally, it provides various filters to add for filtering the emails from Microsoft 365 mailbox. So, the task to archive Office 365 group will become simple as you can even archive specific emails from the mailbox.
Reasons to Choose this Automated Software
There are different reasons to choose this tool, as it proves itself best over others because of its features, like-
This tool offers a Delete After Download feature that you can choose to delete multiple emails from Office 365 mailbox. Removing unnecessary data from the mailbox always keeps the space free.
This is the best way to backup Office 365 emails or contacts, or calendars easily on your Mac desktop. Moreover, this tool even offers thier supported file formats for archiving.
Additionally, using this tool you can easily archive Office 365 emails from the mailbox into different formats like, PDF, MBOX, ICS, HTML, etc.
Apart from these, operating this smart tool is quite easy due to its simple user graphic interface.
Above all, any of you can run this software on all the latest and earlier versions of the Mac machine without any change in data.
Easy Guide for Archiving Mailbox from Microsoft 365
Download the software on your Mac system of any version first. Then, you can install and run this tool and follow the guidelines-
Firstly, launch the tool, enter your Microsoft 365 email ID and  Password, and tap Login
Secondly, check any file format from the Select Export Type section for archiving
Now, if there is any need for specific filters to archive Office 365 emails, then tap Advance Settings option
Just then, to preserve the output file just tap on the Change button for selecting the designation path
At last, hit the Start Backup option the begin the archiving emails process on your desktop.
Conclusion
In this article, we have shared how to archive Office 365 emails in a detailed way. For a better understanding, we have explained ways to enable archive mailbox folder in Microsoft 365. Moreover, for a direct solution, we also mentioned an automated solution. This will help you in various manners to archive Office 365 mailbox. Moreover, this tool has also a free trial version in case you want to use it before going for the licensed version.