Excel
,
MAC OS
Excel Contacts to Google Contacts – Two-Steps for Transferring Contacts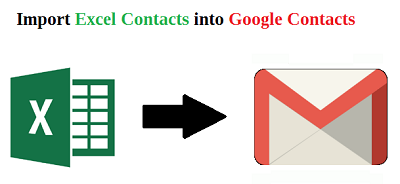 If you want to import Excel contacts to Google Contacts, you have landed on the right page. Excel spreadsheet is the most preferred format to save contacts in as it stores the contacts in a tabular form. A lot of users store large number of contacts in Excel sheets and in order to move these to Gmail, you have to first convert them into vCard format.
Why? That's because Gmail doesn't offer any direct method to move the XLS/XLSX files. Now, we all know that Excel is used to save large amounts of data in it due to the tabular format it has and the infinite rows and columns. This is also why most of the users prefer saving contacts in the Excel sheet with details like first name, last name, phone number, email address, etc.
Here, you will find the complete procedure to export Excel contacts to Gmail with the help of using these easy and detailed steps. As it is a known fact that Gmail is a free email service used for sending and receiving emails, it is also used for saving contacts, calendars, etc. Since contacts are really important for a user just as much as the emails, nobody would want to lose them. This is why users look to create a backup of their contacts.
Gmail is chosen as a secure platform to do so which is why we are going to explain how to perform this task. Let's check out the procedure to do the same.
What Methods to Use to Import Excel Contacts to Google Contacts?
There are two steps that you can make use of to perform this operation i.e.
1. Professional Solution (recommended by experts)
Convert files to vCard
Import End Result to Google Contacts
Since there is no direct method known to help transfer the contacts, we have here the perfect solution to help users with this query divided in two simple and detailed steps. VCard format being the most common format for contacts, it is easy to access these files anywhere and transfer them in any device as and when required.
Let's get started!
Professional Solution to Export Excel Contacts to Gmail
For this procedure, you first have to convert your contact files to vCard format to be able to move them into your Gmail account. To initiate the first step, you have to download the Excel Contacts Converter for Mac that has the ability to export XLS/XLSX/XLSM contacts to vCard format in minutes. The tool offers the users a bundle of features like manual mapping option, choose vCard version, include or exclude the desired excel columns.
Option to Add File(s) single or multiple as required by the users along with a compatibility with Mac OS X 10.8 and all of the above versions. Let's get started with the procedure to import Excel contacts to Google contacts using this tool.
Part 1 – Convert Contacts to vCard Format
1. Download the software and click on the Add File(s) option. Choose the files and hit Open, move forward by pressing Next.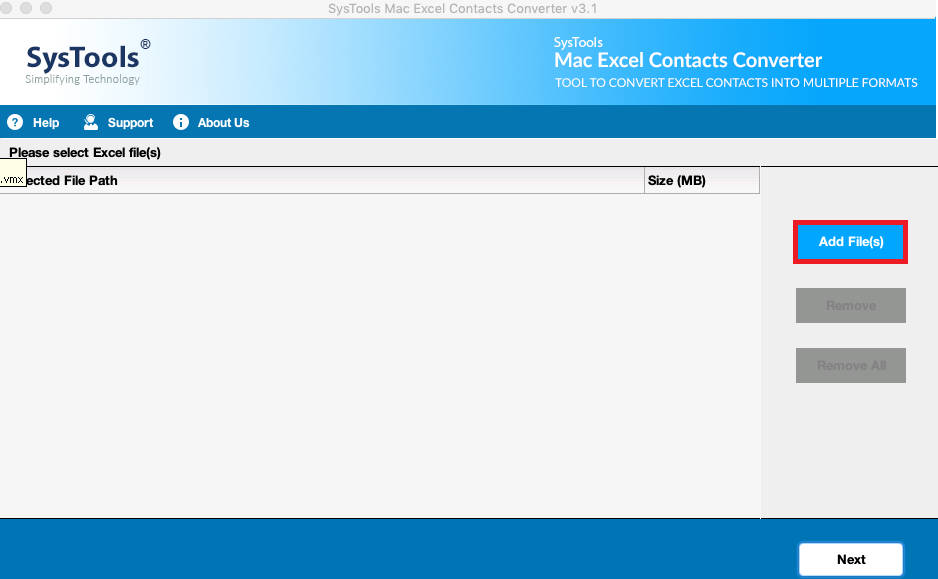 2. Now, select the file format as VCF and choose the vCard version. Also, mark Create Single vCard Per File option if so needed.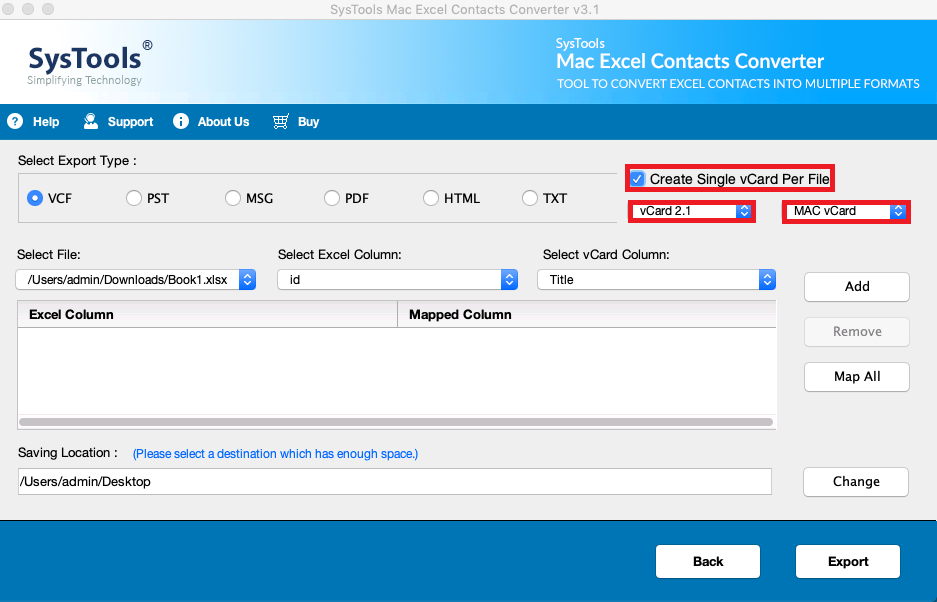 3. Click on the Select File option to choose the desired file and go to the Select Excel Column option to start mapping. Move to the Select vCard Column option and then hit Add button.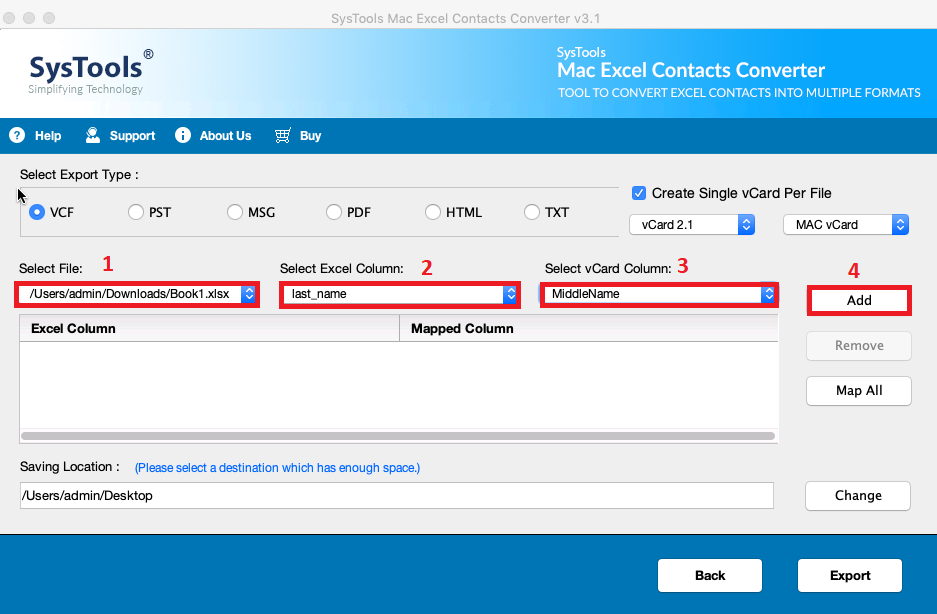 4. After that, press the Change button to choose a destination location. Click New Folder option and hit OK.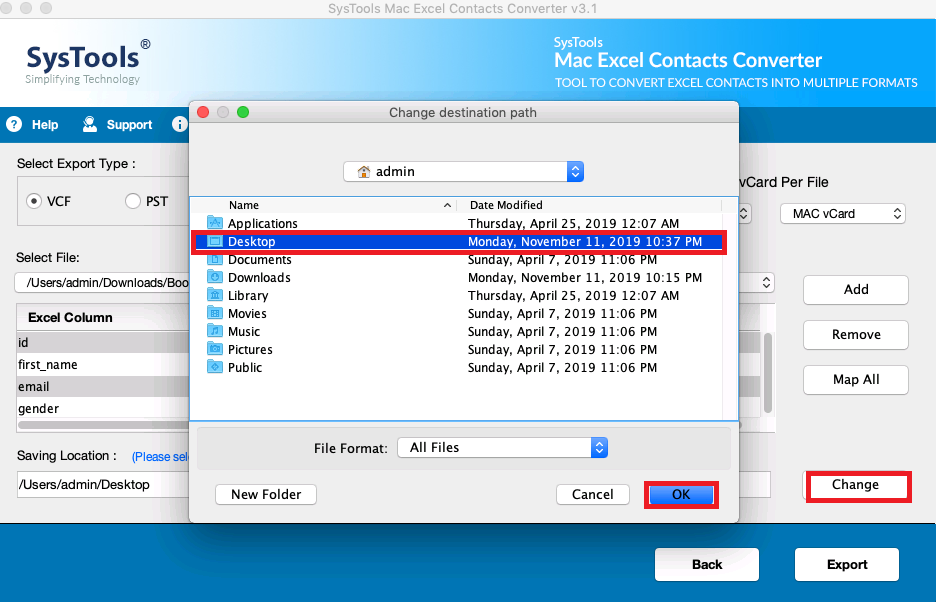 5. Final step is to hit the Export button and wait for the conversion procedure to finish.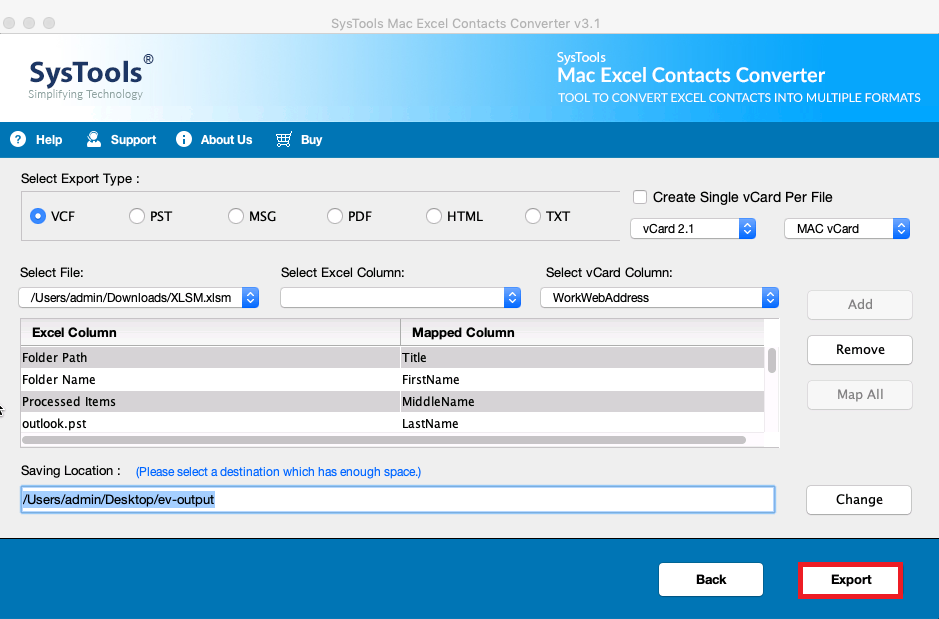 Once you have saved your files, you need to import them to your Gmail account now.
Part 2 – How to Import Excel Contacts to Google Contacts After Conversion?
Follow these given order of instructions to import the converted contacts:
1. Open your Gmail account and click on the Google Apps option beside the settings icon.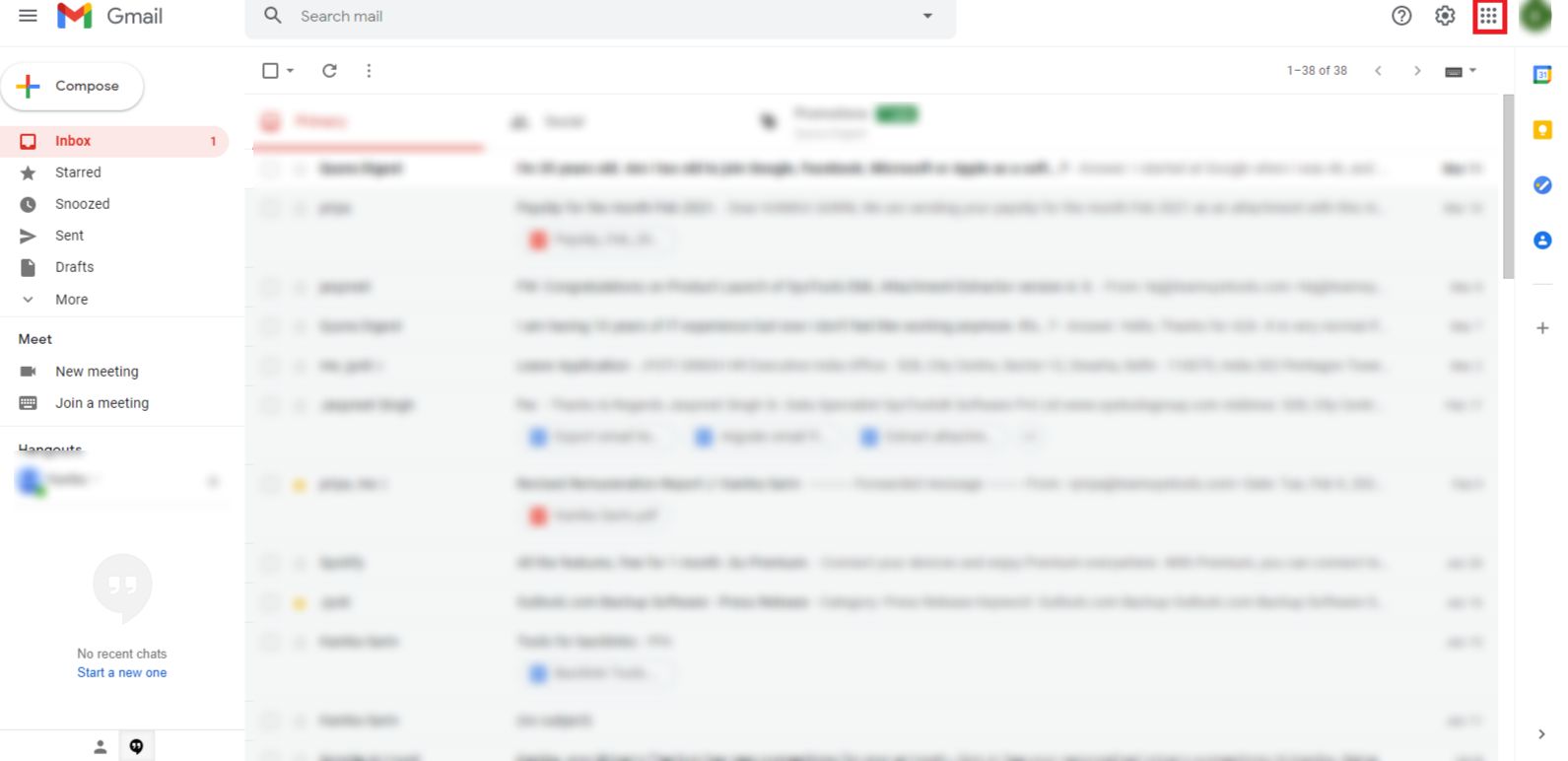 2. Choose Contacts from there and you will be redirected to a new window.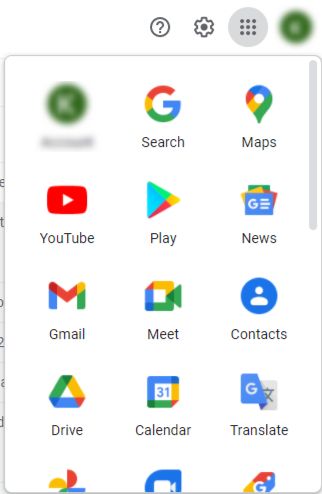 3. Click on the Import Contacts option and hit the Select File option.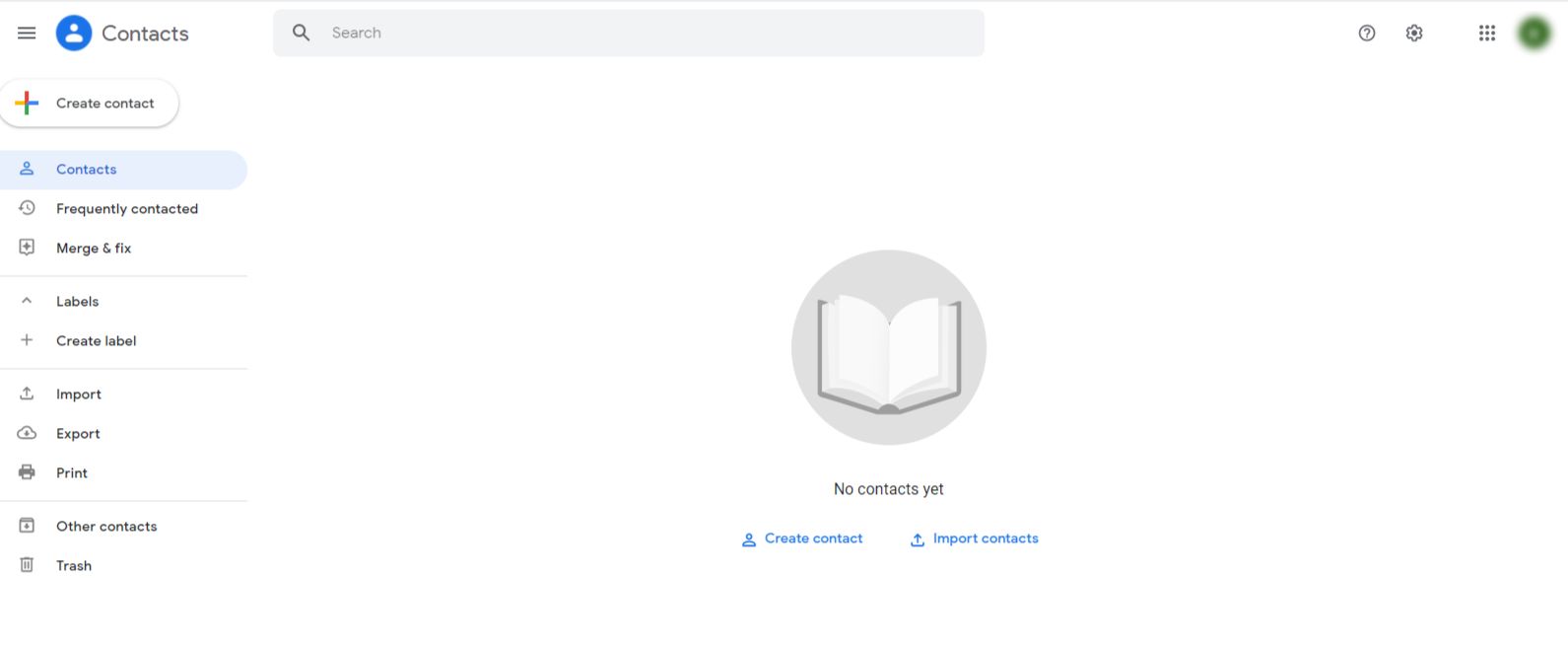 4. Choose the VCF file you have just created and press Open.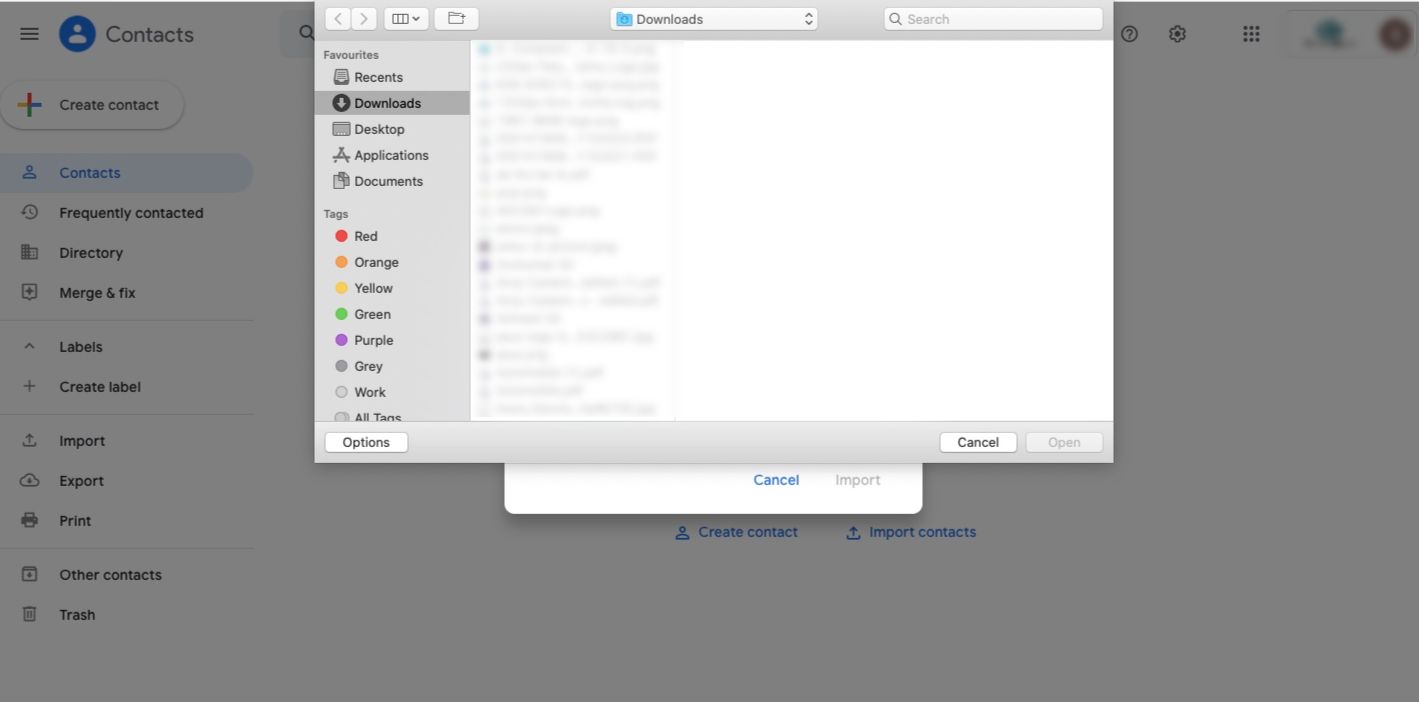 5. Hit the Import button and the contacts will be saved on your Gmail account.
This is how easily you can move your contacts and save them in your Google contacts. There is also a manual method to perform the same task but that method converts the contacts in CSV format which may not be of much use for the users. This is why we have explained the only perfect way to export Excel contacts to Gmail segregated in two parts as mentioned.
Ending the Blog with Few Points
It is indeed important to always have a backup of your data no matter how secure you think your platform is. You can never be certain of what risks may come your way and destroy or damage all the data that you have. And contacts are an essential part of a user's life; business or personal, which requires them to keep their contacts safe. This is why we considered writing this blog to help users with creating a backup of their contacts data.
The two steps mentioned in this write-up are the only successful ways to import Excel contacts to Google Contacts explained in details. Users can go through these instructions to perform a trouble-free process of migrating the contact files.