Excel
How to Export Contacts from Excel to Android Phone in Easy Steps?

Overview: Want to know how to export contacts from Excel to Android phone? Not able to find the right method to complete this task in simple steps? No need to worry as this blog will show you how to convert excel file to mobile contacts with all contact details.
When we searched the internet for this query "how to export Excel contacts to Android phone", we found tons of methods and tricks. I hope you have seen it. But is this technology capable of satisfying all your needs? Let's hope not, since you're reading this right now.
We all understand that there is no direct path. So first we need to convert the Excel contacts to Android compatible format. Therefore, we will describe the entire process in detail. So you can easily export your Excel contacts to your smartphone.
Let's Start this Blog by Mentioning Some User Requests
I have a lot of Excel contacts on my desktop and I need to open and convert them to my Android. Is there any way to help me and fulfill all my needs?
Hi i have thousands of excel files and i want to convert them on my android phone. I tried many ways but nothing worked. Can you suggest any solution?
Similarly, there are many questions in various forums where users need to import from Excel to smartphone but find no decent answers. If you are one of these users, worry no more. In this article, we will give you the best way to do it. So please read the post and do the job properly.
A Perfect Method to Export Contacts from Excel to Android Phone
In the following section, we will describe the easiest solution to export Excel address book to Android mobile devices. We have divided this solution into two categories.
1. Convert Excel Contacts to VCF Format
2. Import Contacts from Excel to Android devices
We will gradually explain both the steps in the coming sections. Have a look.
Step 1: Export Mac Excel Spreadsheets to VCF/vCard
Though there is no guaranteed manual way to perform this process to convert excel file to mobile contacts. So, we recommend you to go for the professional solution namely Excel Contacts Converter Tool. The Wizard is what you can use to solve your current data conversion problems. This app is great for work and can directly export excel contacts to android phone. This application is easy to use and offers many advantages to make your trip more comfortable.
It also has a user-friendly interface, so, that all technical as well as non-technical users can use it in a seamless approach. In case, you need to convert Excel file to WhatsApp contact list without losing any user information. When it comes to operate this tool on a particular Mac machine, then it is designed for all Mac users for user ease. So, if there is a need to import contacts from Excel to Mac address book, this software does it efficiently
Feel Free to Use the Excel Converter Tool
This application has been thoroughly tested and is risk-free. By using this application, thousands of Excel contacts files can be safely converted to VCF without any problem. Other than that, this app has a very simple user interface. However, if you have any difficulties while using this app, feel free to contact us
Steps to Export Contacts from Excel to Android Phone With All Details
First, Download, Install, and run software on your Mac device of any version
Now, Add Excel files or folder into the software using Add File(s) option
After that, choose your Excel files as you want
Select the VCF format and map the appropriate Excel fields to start the conversion
Eventually, click the Export button to start the conversion process
After that, you will get a notification of the completion of the process of getting all the Excel contacts as required
Now, you can get all the converted Excel files on a Mac machine. Hence, you can import the files to android phone.
Step 2: Import Contacts from Excel to Android Phone
For this, all you have to do is import the contacts into Android devices, follow the steps-
Open your Android devices and select the Contact icon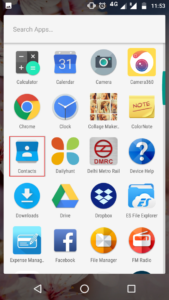 Now, click on the 3 vertical dots after your contacts are displayed
Select Import / Export from the menu list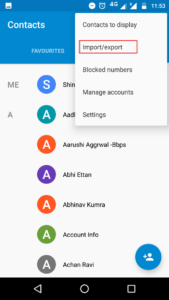 Choose Import from .vcf file option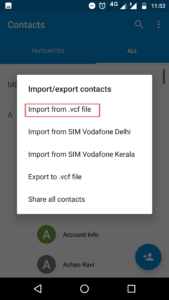 Go to the location where you saved the vCard contacts file and select that file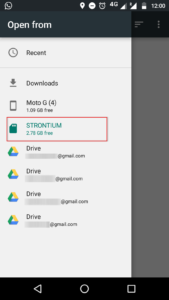 A prompt message will be then pop-up 'All contacts .vcf will be imported shortly'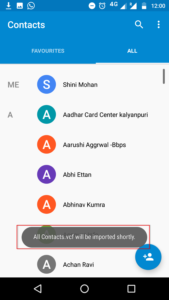 Finished importing vCard .vcf' notification will then be displayed on the screen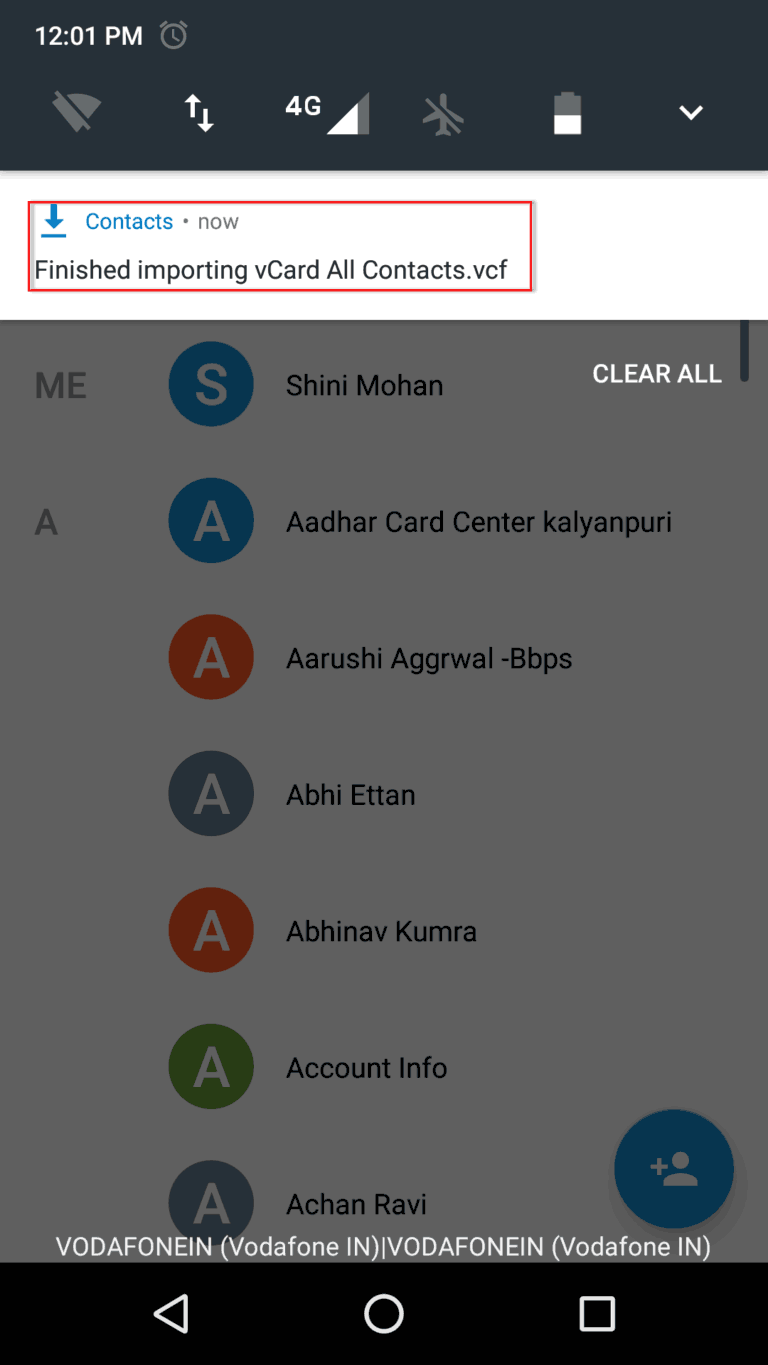 Now, freely access any vCard contacts that you have exported to your Android device.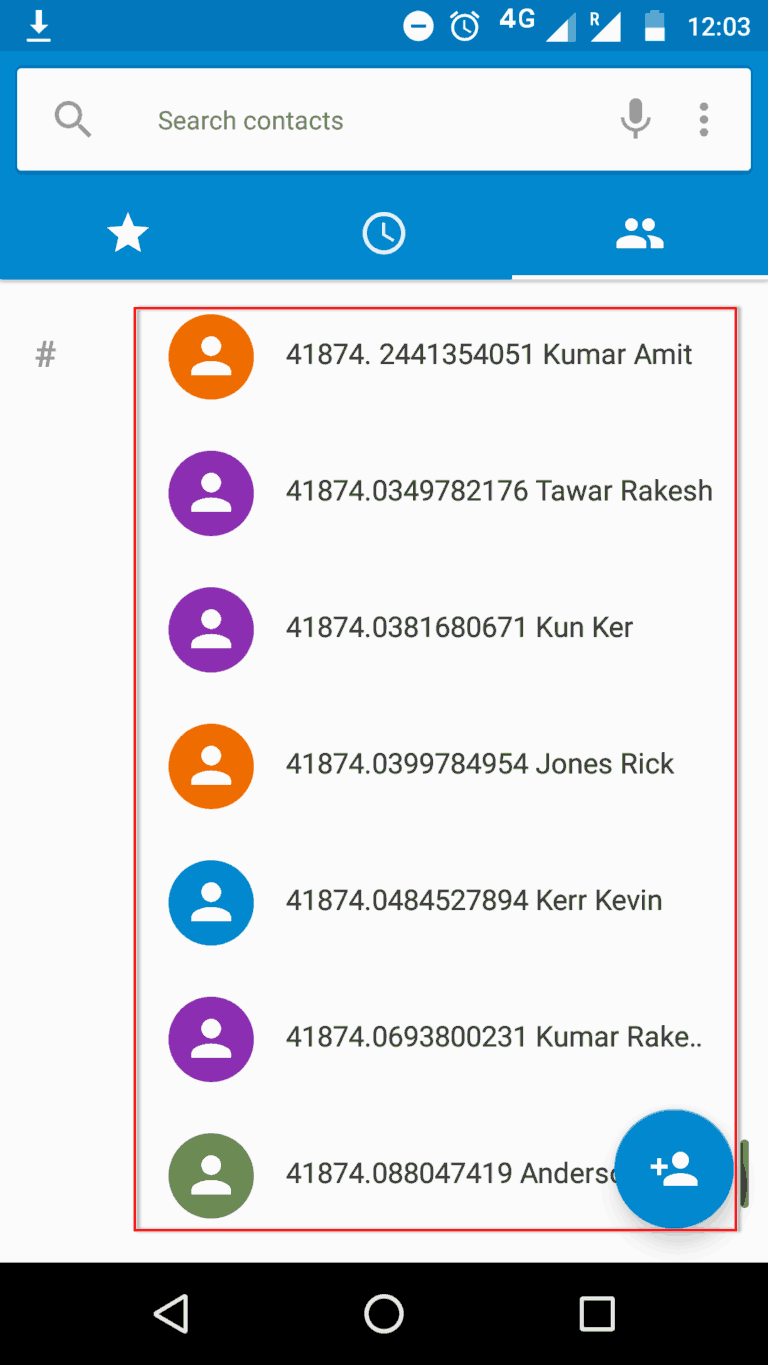 Final Verdict
In this article, we have resolved the user queries on the issue of how to Export contacts from Excel to android phone. Here, we have described a simple and cost-effective way to export your Excel address book to Android phone. Not only is the above method is safe, it does not require too much technical expertise to perform. Hence, you can easily get your contacts of any number from an Excel file. Then, you can just convert excel file to mobile contacts with all information