Import & Export
How to Export Excel Contacts to Android Phone: Simple Tips & Tricks

We all are well aware of the fact that Smartphones dominate the world today, and all high-end mobile devices run on the Android OS. It is clearly next to impossible to establish any communication without the details about the contact. Also, even now there are so many users who store all of their contact information details like name, address, images, etc. in an Excel sheet.
Now, if you are one of those users who store their essential contact information in an Excel sheet then, you must be looking for the solution of How to Export Excel contacts to Android Phone?
Although this cannot be done directly. The user must first export the Mac Excel contacts to vCard file format. You can then export these vCard files to your Android device in a trouble-free way. Here, in this article, we will introduce one extremely simple solution to solve this problem.
But first, let's dig deeper to get a better understanding of why users want to export Excel address book to Android phones.
Benefits to Export Excel Contacts to vCard on Mac
Easy access for several applications like Thunderbird, WhatsApp, etc.
Gets synced easily with devices based on advanced technologies.
Can be managed easily as they are small in size.
Stores more data as compared to the Excel file.
Also Read: Users can also convert Excel XLSX contacts to HTML file format by using this utility.
Export Excel Address Book Android Phone
In the following section, we will describe the easiest solution to export Excel contacts to Android mobile devices. This solution is divided into two categories.
1. Excel Contacts to vCard Conversion
2. Exporting vCard files to Android devices.
We will gradually explain both the steps in the coming sections. Have a look
Step 1: Converting Mac Excel Contacts to vCard File Format
Though there is no guaranteed manual way to convert XLS contacts to vCard file format, so it is recommended to use a reliable third-party solution, namely Mac Excel Contacts Converter. It's a completely safe and secure tool. It also has a user-friendly interface, which can be used by all technical as well as non-technical users in a seamless approach.
1. First, Download, Install, and run Excel to vCard Converter on Mac.
2. Now, add Excel files or folder into the software.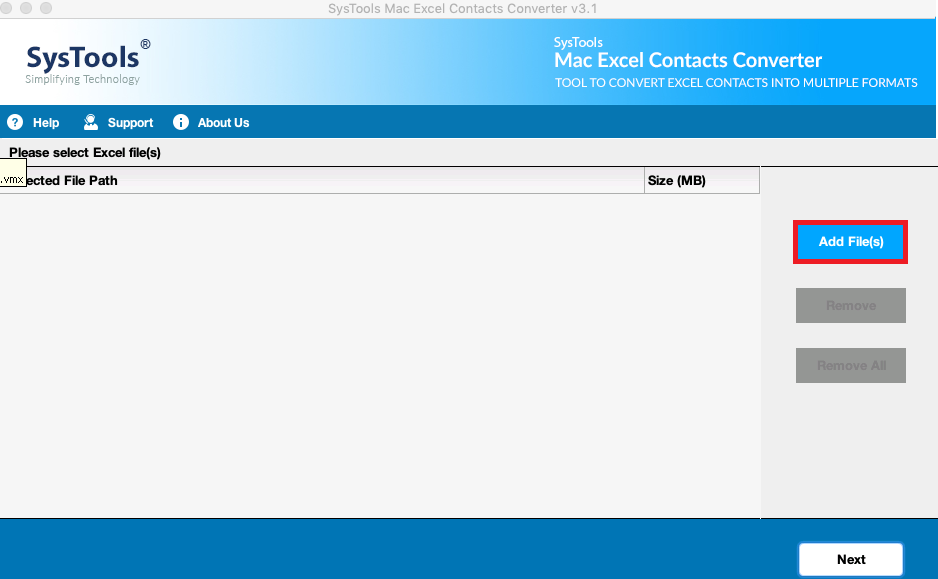 3. After this, select VCF from the available export options. Apply the required filters on the same screen.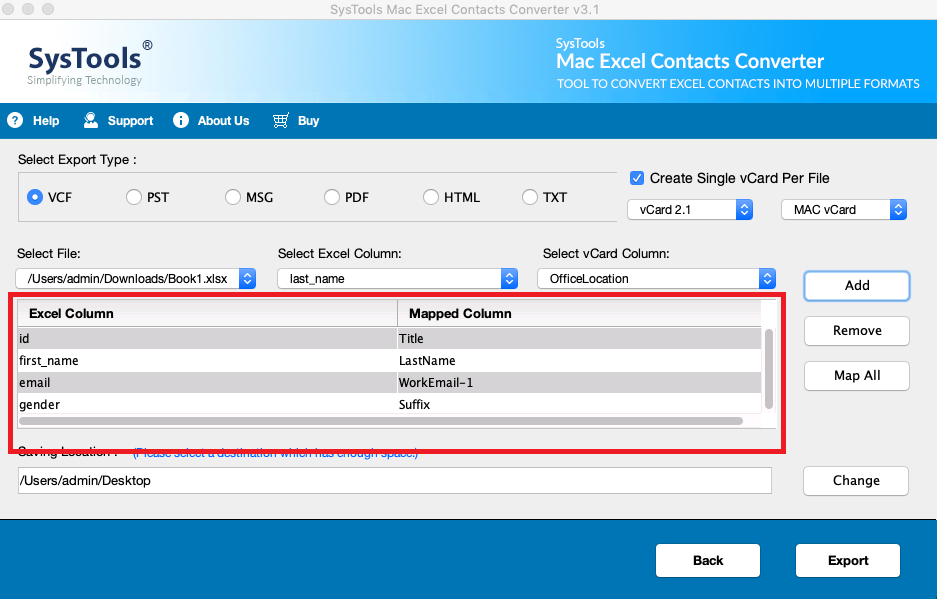 4. Map the columns either manually or automatically and begin the Export procedure.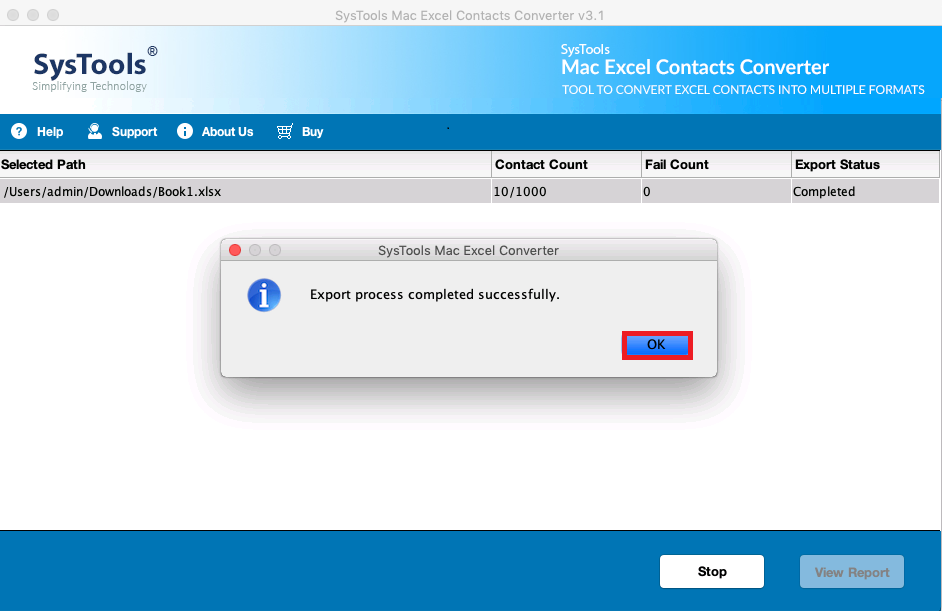 Now, your Excel XLS / XLSX / XLSM files are changes into the vCard file format. The next step is to export Excel contacts to Android Phones.
Step 2: Export vCard Contacts File to Android Phone
For this, as your contacts are already in vCard file format. All you have to do is export vCard contacts into Android devices.
1. Open your Android devices and select the contact icon.
2. Now, click on the 3 vertical dots after your contacts are displayed.
3. Select Import / Export from the menu list
4. Choose Import from .vcf file option.
5. Go to the location where you saved the vCard contacts file and select that file.
6. A prompt message will be then displayed 'All contacts .vcf will be imported shortly'
7. Finished importing vCard .vcf' notification will then be displayed on the screen.
8. Now, freely access any vCard contacts that you have exported to your Android device.
Final Verdict
In this article, we have resolved the user queries on the issue of how to export Excel contacts to Android phone. Here we have described a simple and cost-effective way to export your Excel address book to Android phone. Not only is the above method of exporting Excel to Android contacts safe, it does not require too much technical expertise to perform.