Gmail
How to Extract All Attachments from Gmail on Mac OS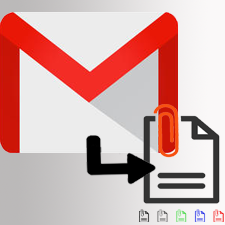 Nowadays, a lot of users are searching for how to extract all attachments from Gmail account? The main reason for getting all the attachments into system is that Gmail can only be accessed if you have internet connectivity. That means, if you are somewhere out where you don't have internet connectivity, then you cannot access your Gmail data.
User Query – I have to go out of town due to some work and I have been told that there will not be internet connectivity 24×7. Now, I will need to access my emails that contain attachments which are pretty important for the work that I am going for. I need to extract all attachments from Gmail to be able to access these emails. It is manually not possible to do so since I have a lot of attachments to be extracted. Is there a quick solution for the same?
The above-discussed query depicts a user's problem who wants to export attachments into system but doesn't know any reliable and rapid solution for it. So, after some research, we have got the methods to get all your attachments extracted.
Methods to Extract All Attachments from Gmail
Once you have downloaded the emails, you will have to extract the attachments from the same using the quickest solution which is explained in the blog.
Step 1: Extract All Attachments from Gmail – Rapid Solution
The best and reliable way to export attachments is this tried and tested tool which allows you to backup Gmail emails with attachments. It is a secure solution which offers you to save your crucial data in multiple file formats so that you can access it in any of the desired application.
You can use this software to get all attachments and access them on your system even when your Gmail account is not connected to internet. There are several important features offered in this tool which make the entire process effortless and efficient. You can have a look at some of the top features:
Save Important Gmail Attachments in 5 Different Emails Formats
Maintains Data Integrity During the Download Process
You can Extract all Attachments from Gmail from Specific Date Range
Your Data is Downloaded Securely Without any Data Loss
Option to Pause & Resume the Task Whenever Required
You can Delete Data After Download from Gmail Account
Tool is compatible with Mac OS 10.8 and higher versions
How to Export All Attachments Using this Utility
Step 1: Download and Open the Tool to Extract All Attachments from Gmail.
Step 2: Login and authenticate Gmail account by proving Credentials.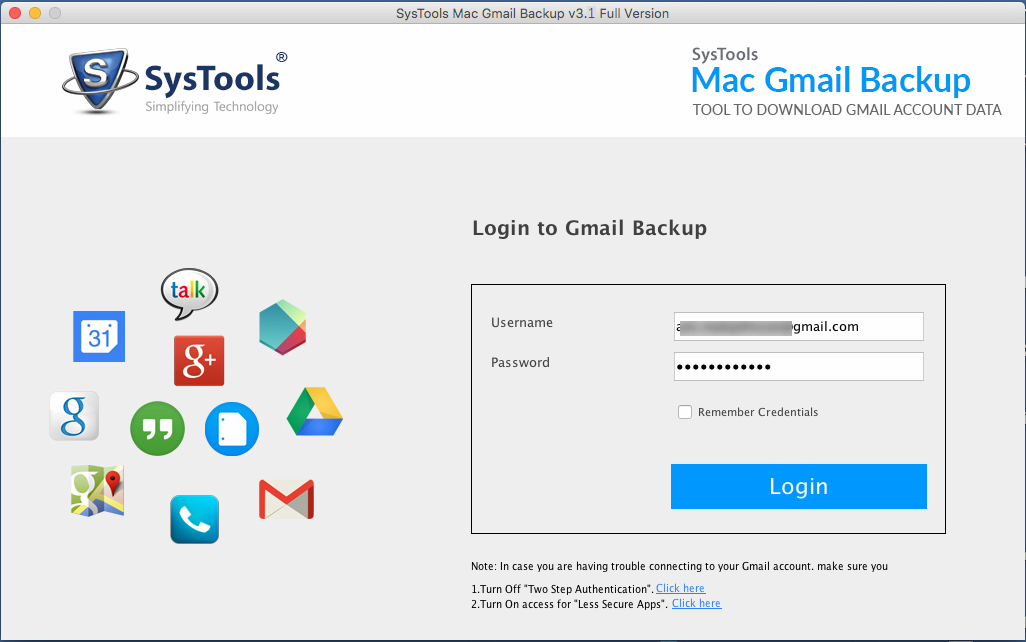 Step 3: Choose MBOX format to export attachments in.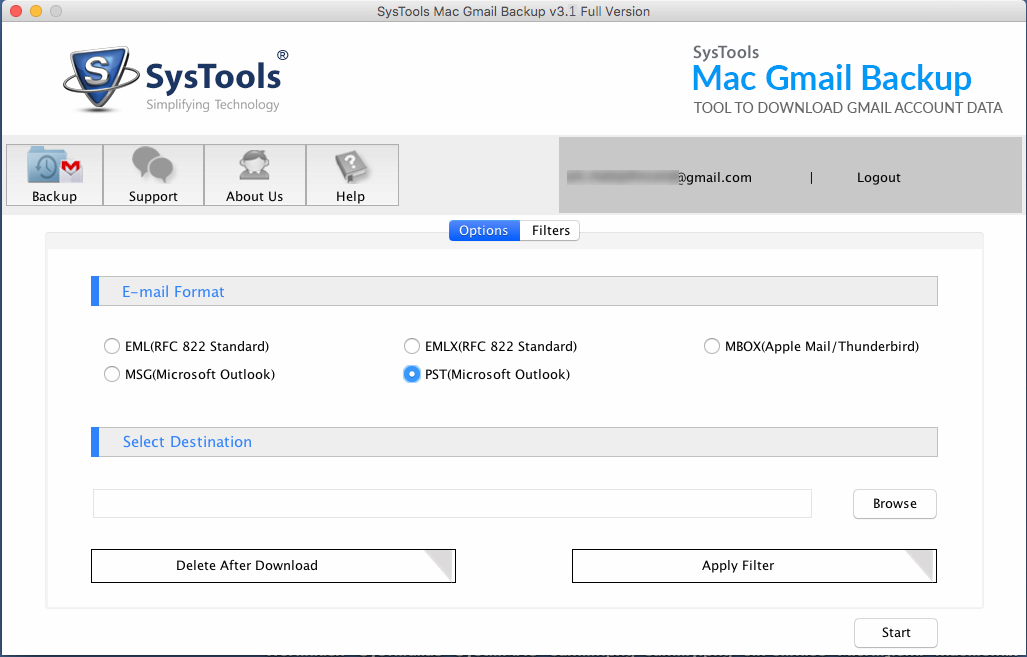 Step 4: You can also select a particular folder from which you want to extract attachments.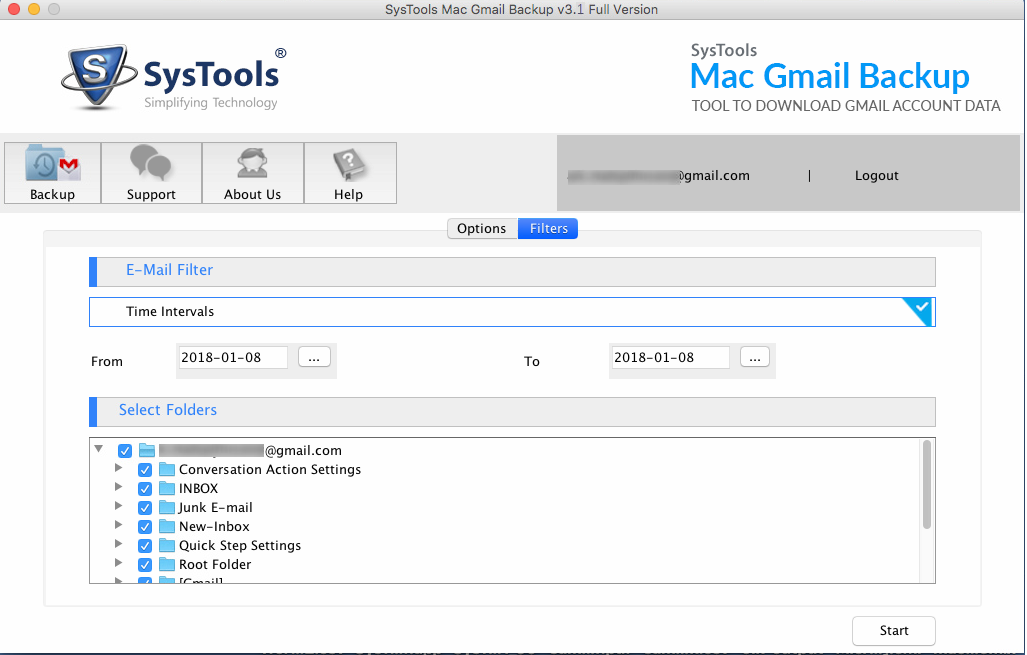 Step 5: The software will show the real-time progress status as shown below. You can also pause the task if required.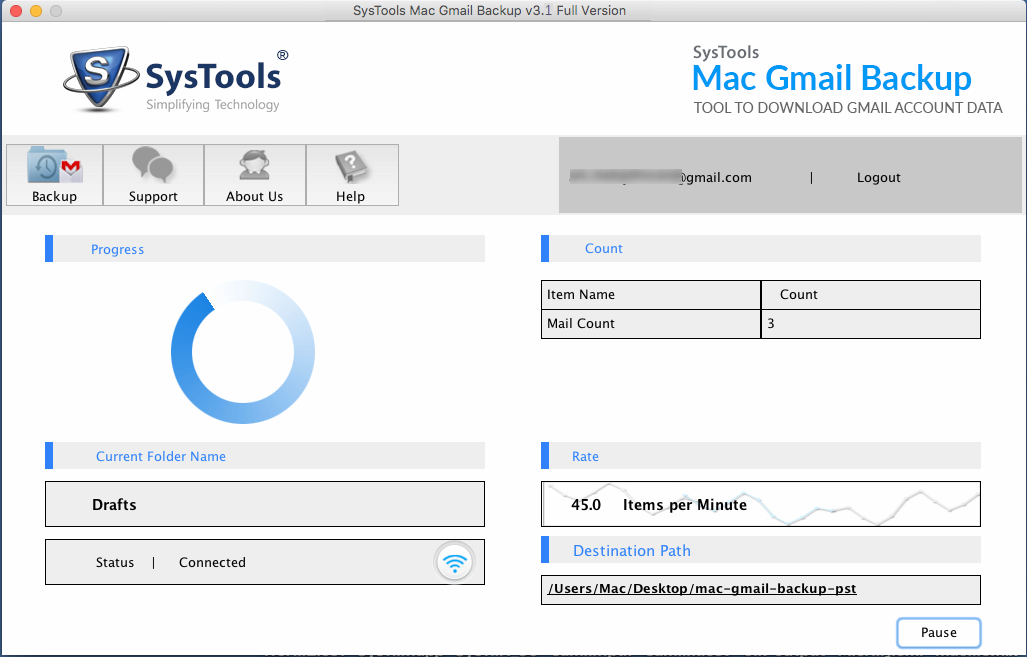 Step 6: You will get the completion message once the process is completed successfully.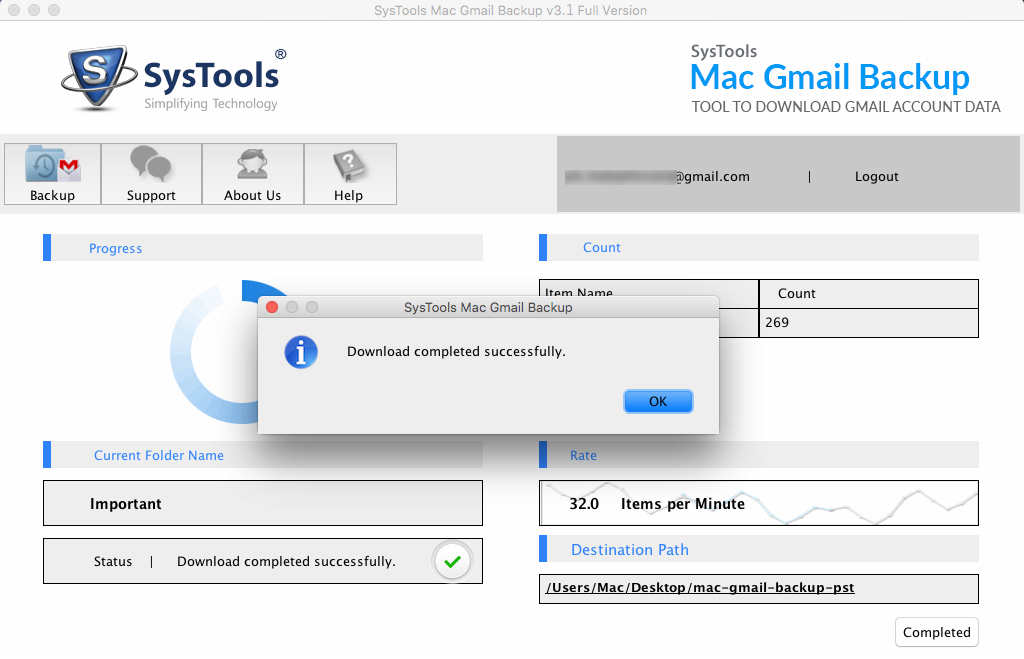 Important Note: If you want to try this software before purchasing it, then you can easily download the demo version and try saving 100 emails from Gmail account first.
Solution 2: Extract All Attachments from Gmail Account using Google Takeout
Users can also try the following procedure to save Gmail emails to computer:
1. Enter this URL "https://takeout.google.com/settings/takeout" in the URL bar and login to your Gmail account.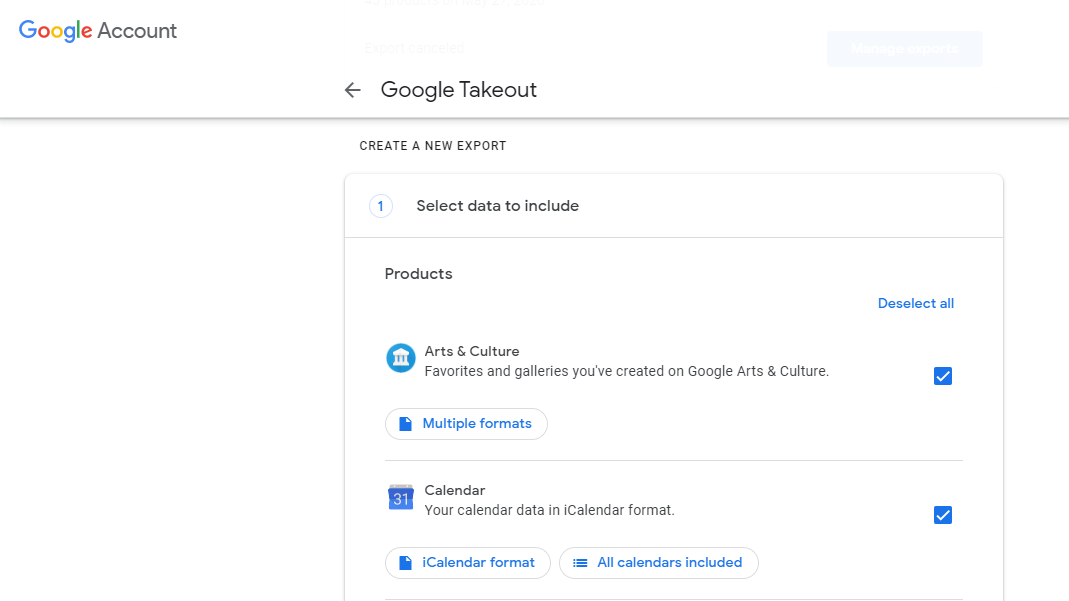 2. You will get all the services provided by Gmail here, you only have to select Mail option and deselect all other available options in the window. Then click on Next Step button.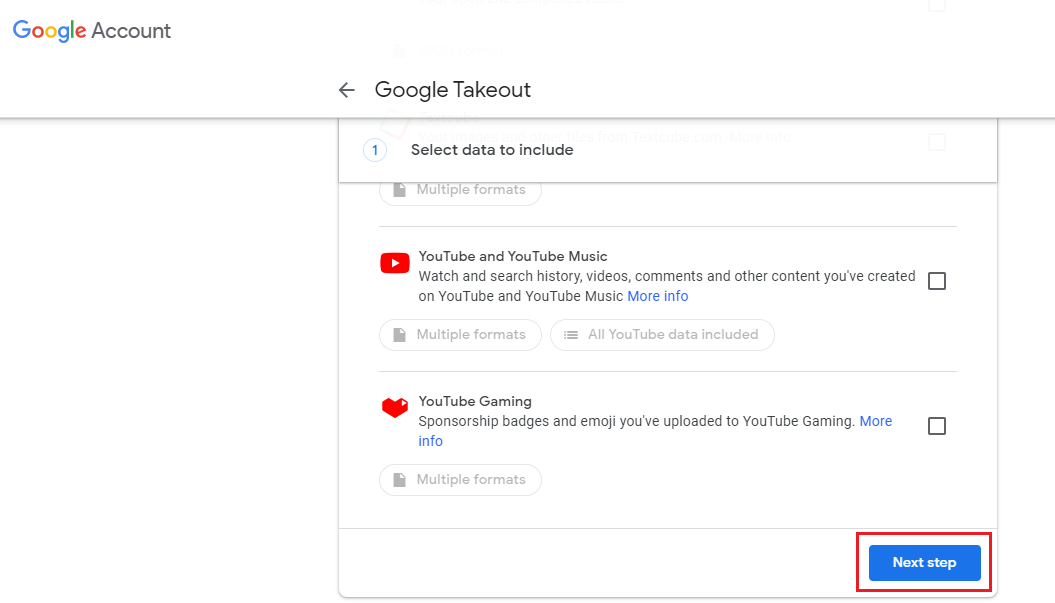 3. Here you will get various options like Delivery Method, Frequency and File Type.
4. You can select any option and will get your emails and attachments in Email, Dropbox, Drive or Box.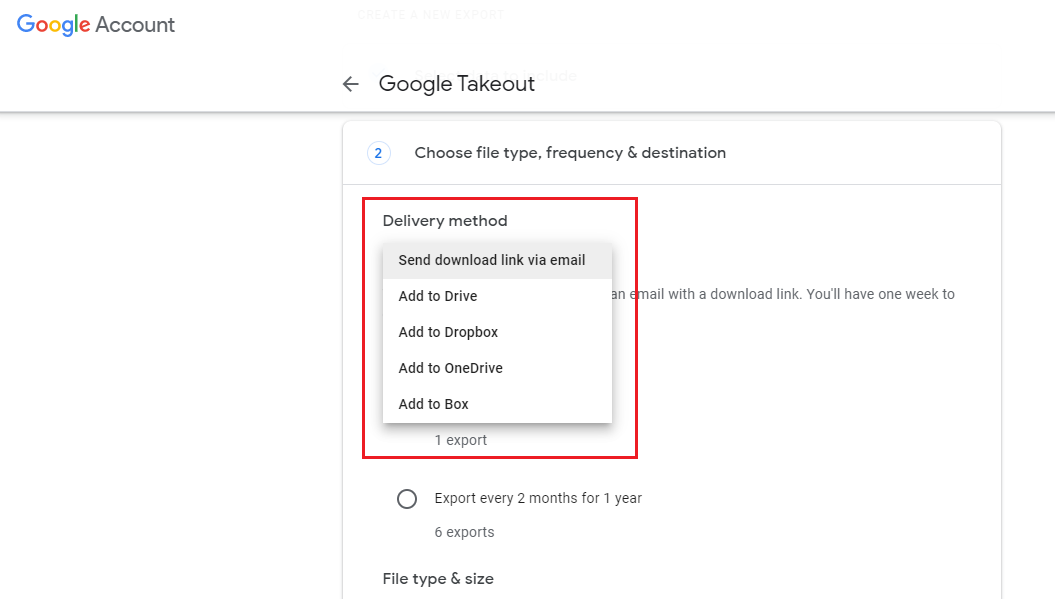 5. It also offers you to save your data once or every 2 months for 1 year.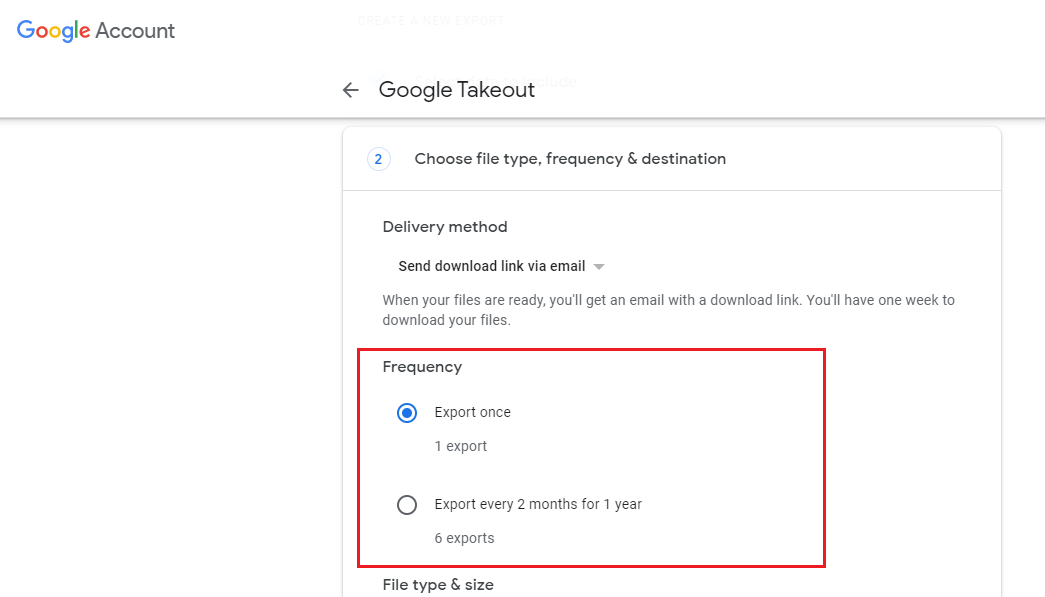 6. You also get the option to save your data in .zip or .tgz format as required. You can also select the size of the file. If the data exceeds the selected file size, then it will create multiple files of that size. Finally, hit Export button to proceed.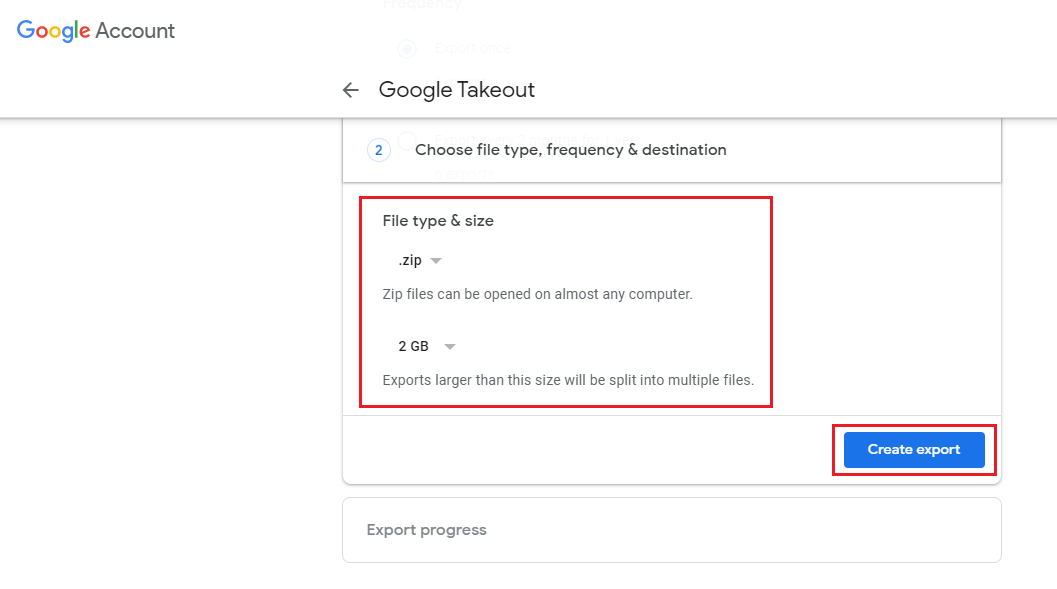 7. Google will now start the export process. It might take a lot of time depending on the size of your data.
Step 2 – Extract All Attachments from Gmail Via Quick-Witted Solution
Once you have successfully saved all the emails to your local storage, you have to now extract the attachments from them. For that procedure, you have to download the MBOX Attachments Extractor Software for Mac that is capable of extracting attachments from MBOX, MBS, MBX, and MBOX without extension files.
The software has various great features such as multiple date filters, extraction of attachments according to file size, file type, various naming conventions etc. Let's get to the working of this tool.
Instructions given below are the working steps for extraction:
Step 1 – Install and launch the software to extract all attachments from Gmail. Click on the Add File(s) option.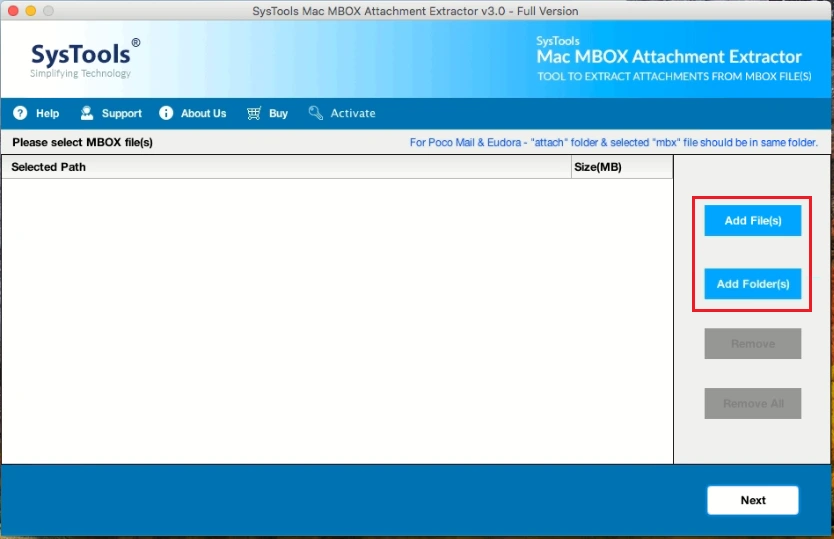 Step 2 – Navigate to the MBOX files and select them, click Open and hit Next.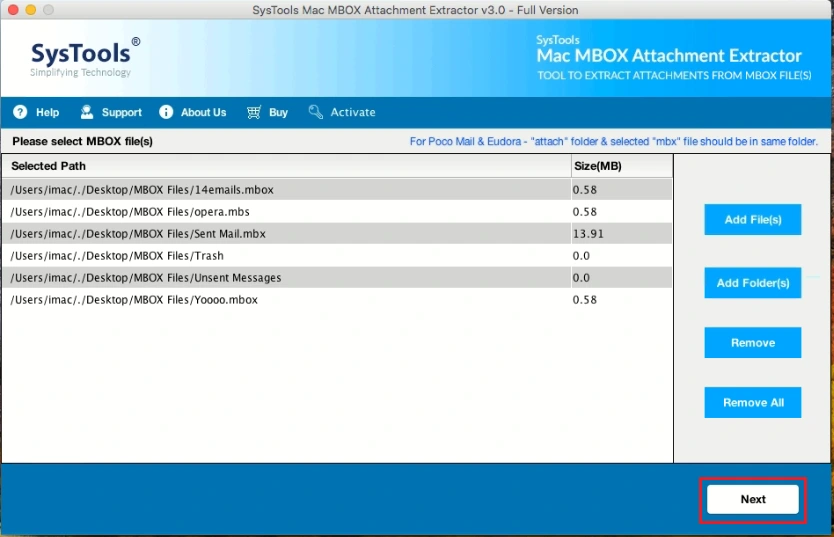 Step 3 – Choose the export type and naming convention for the attachments.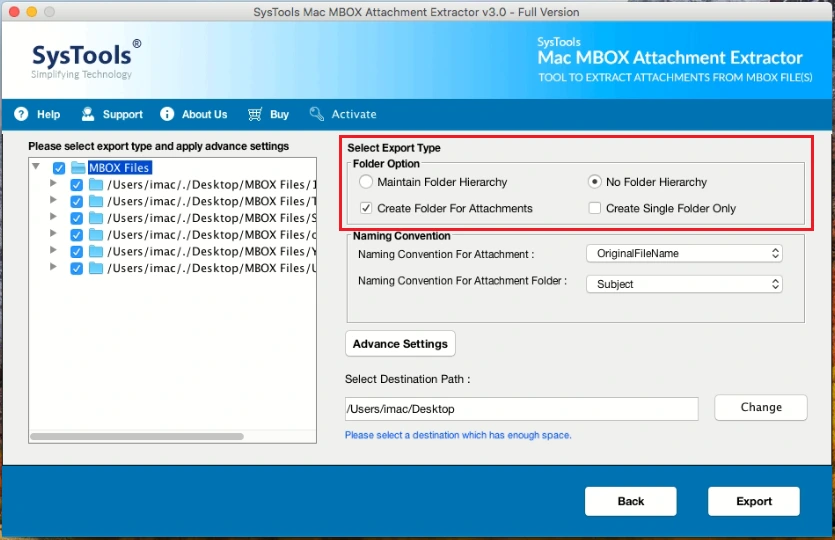 Step 4 – Apply the filters as per requirement in Advanced Settings.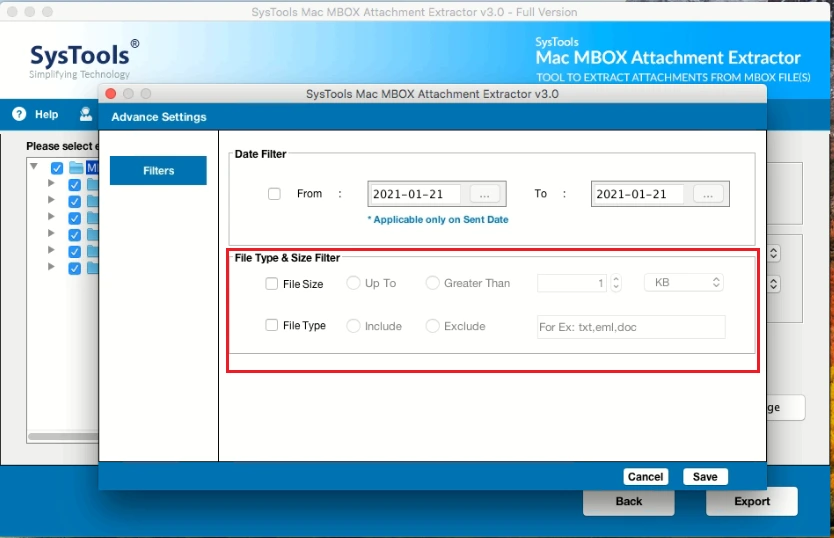 Step 5 – Finally, hit Export to end the extraction process.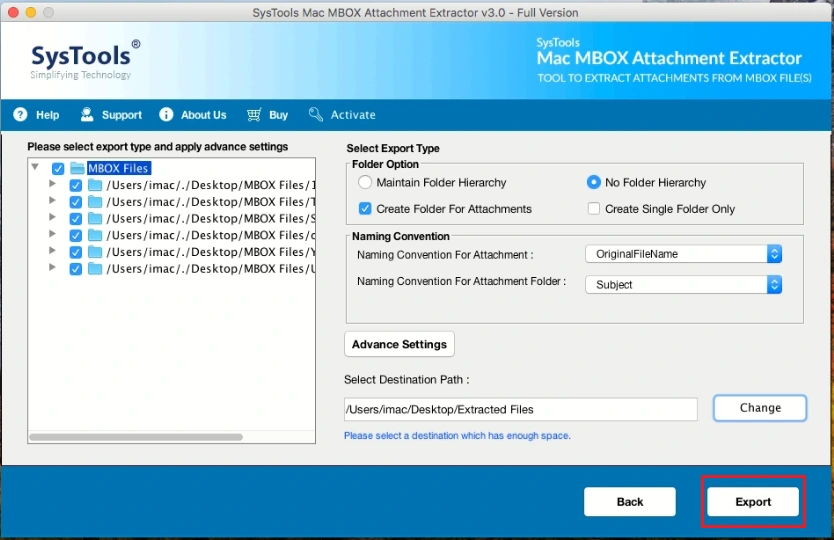 Now you have completed the extraction process. All the attachments have now be pulled out and can be accessed without any internet connectivity.
Conclusion
As many users already know that Google does not provide any direct method to extract all attachments from Gmail. So, it was important for us to come up with a solution so that the workflow of users doesn't get affected. This article explains both manual and automated way to export the attachments to their system. Users can opt for any of the suitable methods from them.