Gmail
Facing Gmail Out of Storage Space Error Message? Get Rid of Issue Here!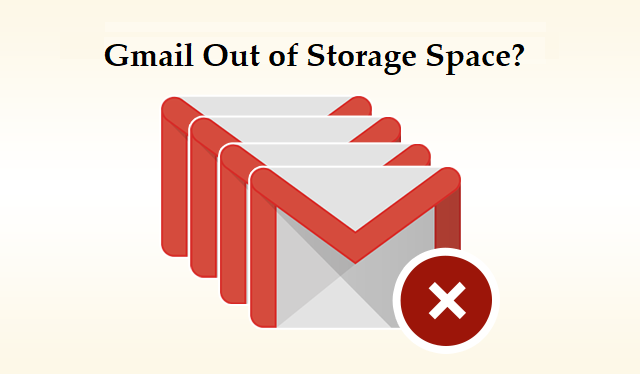 Google provides users with 15 GB of storage space, which is shared by Gmail, Google Photos, and Google Drive. Now, it depends on how the user uses this storage. However, if you exceed this limit, you will receive the error message "Gmail out of storage space." If you receive this error message, you will also not be able to send or receive emails. That's why it's so important to manage your Gmail storage. Here are some ways to manage your Gmail storage.
Review Google Storage Space
To manage the storage space of your Gmail account, you need to analyze the distribution of storage space, because the storage space is distributed under Gmail, Google Photos, and Google Drive. To review Gmail storage:
Open Gmail Inbox and scroll down to the bottom section of the page. Click on the Manage option written below the space consumption of your Google account. In the next window, you can check the exact storage space consumed by Google Services: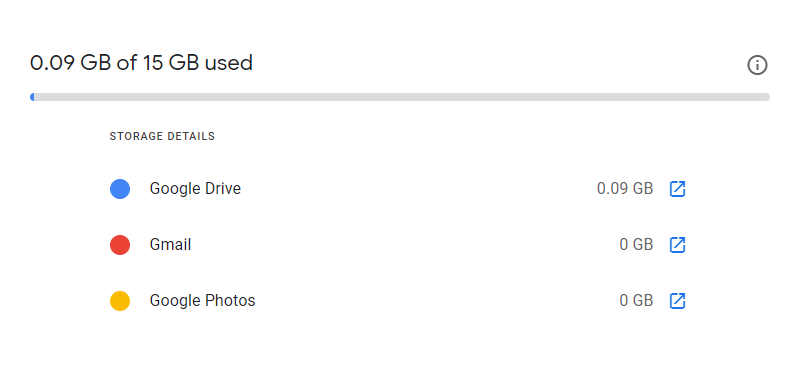 Now, you know which service uses the most storage. Therefore, you can easily create free space from that particular service.
How to Fix Gmail Out of Storage Space Issue
Download a Copy of Emails on System and Delete Unnecessary Emails
Users can take the help of a third-party utility and save all Gmail emails to computer. Doing this will help you to remove all those downloaded emails from Gmail and free up the Gmail storage. This Gmail Backup Utility for Mac enables you to download all important emails without any data loss.
In addition, you can also choose to store the data in 5 different file formats so that users can access this email with the desired email client. The other features of the app make the whole process easy and effortless. There is a "delete after download" feature, which is very useful for those who want to remove unnecessary messages after they are stored on their computer.
Furthermore, you can watch the following video to get an idea of how to use this utility.
Delete Irrelevant Emails, Attachments, and Google Drive Data
The easiest way to free up space from your Gmail account is to delete unnecessary emails, photos, and attachments. If you use Gmail in the mobile app, Google Photos can sync all your images and videos automatically. Therefore, please delete unnecessary images and videos from Google Photos to fix Gmail out of storage space issue. Before deleting photos, make sure to back them up.
1. Go to Google Drive of your Google account on your computer to view the stored files and delete unnecessary files one by one.
2. After that, you can also delete Gmail emails by searching old emails having large-sized attachments. For that, you can type "larger:5M" in the search query bar.
After performing all these steps, go to the Trash folder and permanently delete all Gmail emails at once and other files that you have removed from your account. This procedure can help you get rid of Gmail out of storage space issues.
Migrate Data to Some Other Gmail Account
If all the emails in your Gmail account are crucial and you don't want to delete any of them, then you can also transfer them to some other Gmail account.
Please follow the steps below to migrate emails from one Gmail to another Gmail account.
Open old Gmail account and navigate to its Settings window.
Go to "Forwarding and POP/IMAP" tab and enable POP for all emails and then select "Delete Gmail's copy" option from the drop-down window.
Now, create a new Gmail account in which you want to transfer all your data.
Go to Settings window of a new account and choose "Account and Import" option there.
Go to the "Import mail and contacts" option under the window.
Here, a pop-up window will appear where you have to enter the email address of your old Gmail account and hit the Continue button.
Then the Google will ask for migration permission. Click on "Allow" button.
In Step 2, enable "Import contacts and Mail" checkbox and hit "Start Import" button.
Google will now start to import all your old emails into new account. After successful completion, you can access your emails in new Gmail account.
A major disadvantage of this process is that it takes a long time to complete the task. Therefore, experts do not recommend this.
Conclusion
Users can use any method to resolve Gmail out of storage space error. This is the most common problem faced by Gmail account holders. In addition, it needs a quick fix because users cannot receive or send emails from their Gmail account anymore. Therefore, the third-party tool is a suitable solution to this problem.