Gmail
Google Mail Server Outage – Why is Gmail Not Working?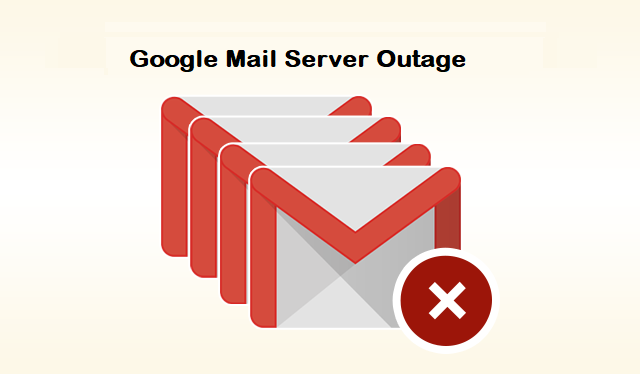 Most of the users had to suffer due to Google Mail Server Outage. Not only the mail service, but dozens of Google Services were not accessible.
This outage lasted for about an hour on Monday which was the 14th of December, 2020, putting a pause at our dependent lives on the internet. The server outage was long enough to disrupt work and send a panic wave across businesses all over the world.
The services that suffered included YouTube, Google Drive, Google Contacts, Google Calendar, Google Hangout, etc. It was also reported that Google's Search engine continued to work for some users.
Some of the users that were on their hangout meetings were logged out of their sessions. Some users were not able to access their emails. Some had to log in again and again which was the majorly impacted error.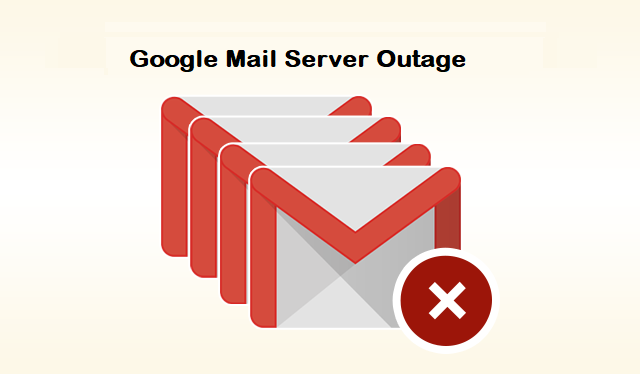 This Gmail Server Outage made through the list of trends on social media and started spreading around in no time.
A vast number of users were affected due to Google abruptly going down and had to wait for these services to get back online and start working.
This impacted businesses the most. Let's find out how?
How Did the Google Server Mail Outage Impact Businesses?
It is a known fact that most of the businesses worldwide use Gmail as their email client. Now, imagine, Gmail that is used for sending and receiving important emails, is not being accessed through any server?
The emails containing sensitive information about the business are not able to load, what would you do in such a situation?
This becomes stressful for a lot of users but don't worry. You will have the answer on what to do during the Gmail Server Outage situation by the end of this article.
Gmail makes communication easy and fast for businesses that understand that "Time is Money"! Each and every one of the users having an account on Gmail has stored all the crucial information in their mailbox, Google Contacts, Google Calendars, etc.
This crucial information stored has various personal details of the business, contracts of the deals, also you can communicate with investors and campaign your business for better deals.
It may also be important as many new policies are sent through emails. In short, businesses rely on these emails.
How Long Did the Google Mail Server Outage Last for?
The outage being an hour long made it a big deal as the businesses literally just stopped. They couldn't access their mails, were not able to send or receive any emails giving them a hard time running Gmail.
A Google spokesperson confirmed that Google is down. This is due to an internal storage quota issue and will be resolved in 45 minutes approx.
After an hour long of Gmail Server Outage, Google updated their status and said that the Gmail services for vast majority of the users are back online and working.
This gave businesses some relief and they started working back but the one hour gone is gone. It is not coming back which may have caused a huge loss to some businesses while for some, it may not have been that big of a loss.
Do you really feel that your business is worth incurring such losses over such issues?
What if you had to access an email for some information that you need urgently but are not able to access due to the Google Mail Server Outage?
Such server outages can take place at any time of the day and not only for Google. It can happen for any email client.
This is why it is always recommended to have a backup of your Gmail mailbox in case you need to use your emails even in such situations.
Read further to learn how to take a backup of your Gmail account to access it later when needed.
Backup Gmail to Overcome Gmail Server Outage Issues
If you do not want to take the risk of having your mailbox compromised due to any Google server issue, you should take a backup of your mailbox right away.
In case you already have been prey in this outage situation and do not want to go through it again, you need to use this solution to take a backup.
Use this Gmail Backup Tool Mac and backup Gmail emails with attachments in various different formats such as PST, MSG, MBOX, EML, and EMLX.
Get out of the Google Mail Server Outage situation by exporting all your emails from Gmail to your Mac OS X with the help of this tool.
Once you have a backup of your emails on your local device, you never have to worry about accessing your emails. Even in situations where the server is down, you can still access your saved emails in case of an emergency or for any possible reason.
Taking a backup is not only going to help in such situations, it is also beneficial for you to be able to regain server space since you can delete all the emails after downloading them.
You have the liberty to save your emails at your favorable location. Learn the process on How Do You Save Gmail Emails to Computer and that too in the same structure while maintaining data integrity.
This is the best way out of the Gmail Server Outage situation. The interface of this tool can easily be understood by any user, techie, or non-techie.
That's About It!
This outage issue was more intensive than the last one and caused a wave of panic through users globally. Mostly affected services by this outage were Gmail and YouTube.
Gmail being used by the majority of businesses, the users of Gmail were the most vertical impacted by this outage.
It is better to have your emails saved locally to never get into such a mess ever again and always be able to use your emails even in the Google Mail Server Outage situation.
The software mentioned will help users to take a backup on Mac OS 10.8, 10.9, 10.10, and above versions.