IMAP
Securely Migrate Emails from cPanel to Office 365 Account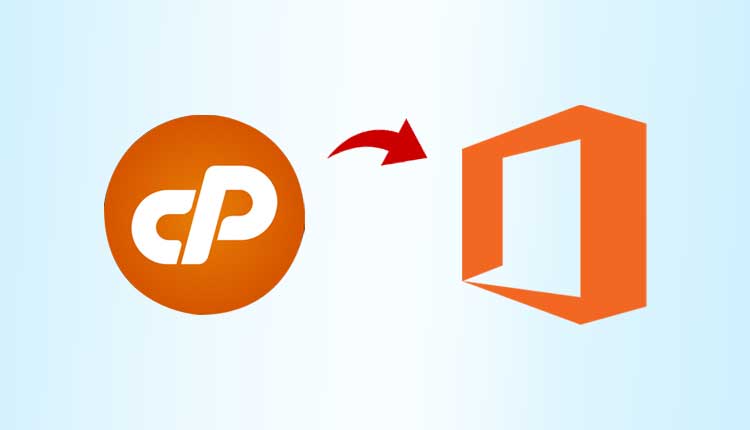 Summary: There are many reasons why you may need to migrate your cPanel emails. But systematic and safe migration is always the prime concern of every user. On the other hand, when it comes to better-advanced security, migration seems to be beneficial. And, users are leaning towards Office 365 as their cPanel alternative. If you are currently using the cPanel webmail hosting service and want to migrate cPanel email to Office 365 then read on. Here, we will discuss the detailed procedure for carrying out the migration process securely.
cPanel is used by many hosting providers to manage email and their attached files. It also offers various features including spam protection and email authentication but it is better for small-sized organizations. When it comes to large companies or organizations and managing huge data cPanel doesn't seem to be a great option.  That's why, it is better to go for Microsoft 365 (formerly known as Office 365).
User Query: I have a Mac computer where I am managing my email data using cPanel web hosting service. But due to the advancement and high-end security of Microsoft 365 I have decided to migrate my data to O365. I have thousands of emails with attachments in my cPanel mailbox. So, I am looking for a genuine and reliable solution for this cPanel to O365 migration. Please suggest any relevant solutions.
Just like the above user, most cPanel users are shifting to O365. What could be the reason? Let's find out!
Table of Content
Why Choose Microsoft 365 Over cPanel?
It is best to migrate cPanel email to Office 365 because M365 offers a variety of benefits as compared to cPanel hosting service, let us know them-
As we are all aware that O365 is a cloud-based service with various subscription-based plans. Hence, users can opt for any subscription plan as per the requirement. Along with this, it offers multiple applications in its suite which work best to meet organizational needs.
It is best to choose Microsoft Office 365 because of its high core technologies to manage the entire data in a systematic manner.
Moreover, if we talk about security, M365 provides complete data security to its users. Plus, for each user, it also provides multiple security patches with better streamlining over time.
Similarly, you can easily manage different accounts in Microsoft Office 365 for better data management.
Along with this, it provides One Drive space to store data files on the cloud platform in an accurate manner.
Let us find out about the solution that can be useful for this email migration.
How to Migrate cPanel Email to Office 365 on Mac OS?
Everyone needs a secure migration without any data manipulation. Therefore, to keep this thing in mind we have come up with a secure and professionally tested solution. Using the best automated IMAP Migration Software for Mac OS can help you to migrate bulk emails.
For user convenience, this tool is designed with an easy user interface for operating it without changing data. Moreover, it offers a variety of features that help to modify the cPanel email migration. So, using this cPanel to Office 365 migration tool is helpful when you want to transfer bulk emails in one go.
It is better to know about the tool in detail, for that you can download the free version of it from below.
Few Major Features of the Software
Easy Software for Bulk Email Migration – This software is capable enough to migrate emails from cPanel to Office 365 mail accounts in bulk. As this tool is not made just for migrating a few emails but for all the emails of the cPanel mailbox. It will only require you to add the credentials of your account and migrate cPanel email to Office 365 along with attachments.
Provide High-End Security – Every user prefers high-end security before migrating to another platform. Therefore, this tool offers complete data security for migration on a Mac desktop. It will never hamper any other existing data and make changes to it. It is far better to trust for migrating emails as it was pre-tested by the top experts.
The Capability of Mac OS – By keeping all the users in mind, this software is designed with advanced features to make it more helpful. Hence, this utility can efficiently work with all the latest and earlier versions of the Mac operating machine. To make it short, you can operate it on Mac OS 12.0, Mac OS 11.0, Mac OS 10.0, and all earlier versions for cPanel to O365 migration.
Freeware Version – If you want to make sure about the tool first, then you can simply use the freeware version. Using the free trial version of the cPanel to Office 365 migration tool, you can know the working of the tool. And just go for the limited number of trials.
How to Migrate cPanel Email to Office 365 in Bulk?
First of all, download the tool on a Mac desktop to securely transfer emails, then follow the step by step guidelines-
From the window screen of the cPanel to Office 365 Migration Tool, read instructions and implement them, and hit Continue.
Now, to get started, select the cPanel Mail option as the host account from the list. If not available, select the "Other" option to proceed. Validate the account by entering the cPanel credentials in the software.
You will need to pick the Office 365 option in the Destination Account. For the required O365 account, enter User name and password and validate it as well.
Then, for account mapping, both host and destination accounts for multiple accounts, tap Add button and map them together.
At last, mouse-click on the Start Migration option for bulk migration. Then after that, the tool will start processing the migration of bulk cPanel emails to Microsoft 365 accounts.
FAQs
Q- What if the same cPanel email is migrated twice to Microsoft 365 account?
No need to worry about it, as this tool is designed with advanced features that skip all the migrated emails after the first export.
Q- Can I select specific folders from cPanel mailboxes while migrating?
Yes, this tool lets you check or uncheck required folders to migrate emails from cPanel to Office 365 / Microsoft 365 account.
Conclusion
In this article, we have shared how to migrate cPanel email to Office 365 mail account. We have introduced an automated and professional method above to ease the pain. Using this mentioned software you can easily perform cPanel to O365 migration for bulk emails and attachments. So, use the tool and migrate either specific emails or all emails as per the needs on Mac operating system.