Outlook for MAC
Know Why PDF File Content Copying Is Not Allowed on Mac Desktop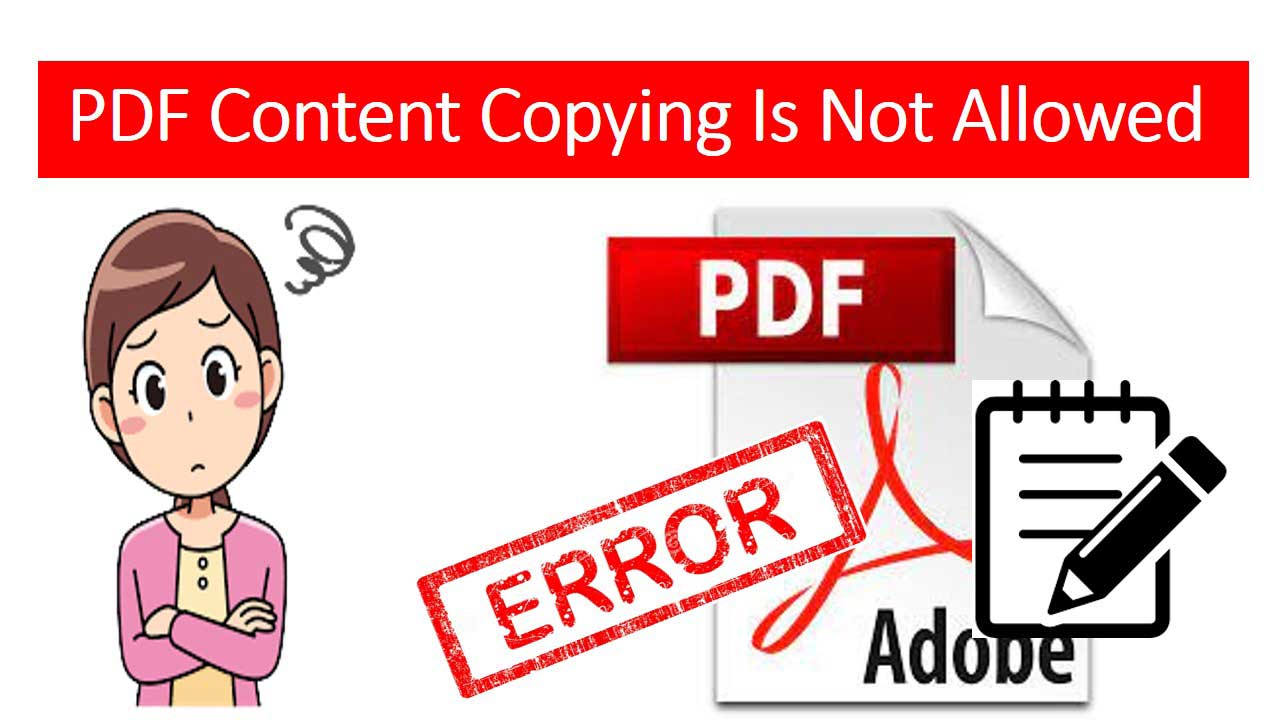 However, a PDF file is an important document when it comes to sharing some information. As it is easy to handle, secure the data, copy the data, or to do some required changes whenever needed. But, sometimes the issue arises when PDF content copying not allowed on a Mac computer. So, today, we will be sharing the methods that you can use if you're having the same issue.
User Queries-
I have got some magazines to review in the form of PDF, and I need to review them until tomorrow. However, I have tried to copy the useful lines from the PDF but PDF file content copying not allowed. I don't know what's the issue, however, I have enabled the copy option for the same on my Mac system. Is there anyone who is aware of a solution for this query?
Hi, my manager wants me to do some research on some topic, and he has provided a few PDFs for the same. I made half of the research report but the required information that I need is in the PDF. From which I have tried to select and copy some text. But nothing happened, it didn't let me copy any text out of the entire PDF file. I'm stuck in between, someone please help me on how to copy from pdf when content copying is not allowed on the Mac system.
Reasons When PDF File Content Copying Not Allowed
There can be multiple reasons why you are unable to copy the required text from the PDF file, such as-
If the PDF file has security or some restrictions, then there are high chances that PDF content copying not allowed.
Or if you have a PDF file that has some encryption, where user has secure it with passwords. Then it makes you unable to copy the text from the particular PDF.
Moreover, you cannot copy any text from the PDF because it has no real text. That means the PDF document that you have is a scanned copy of a document. So, this situation arises while handing the document on the Mac system.
Quick Method When Unable to Copy Content on Mac OS
The easiest and safest method when PDF content copying not allowed is PDF Unlocker Tool for Mac. Using this solution whatever the reason behind not being able to copy the content will resolve. As it can simply remove permission from PDF files. And allowed you to copy text from secured PDF files on a Mac machine.
The best thing about this software is you can run it on any version of the Mac operating machine and even load any Adobe PDF file. Most importantly, it won't limit you to adding PDF files in the software panel, so you can simply add on as many files as you want.
Moreover, if you want a report of the entire process, then it generates a report for the same, that you can use for further requirements. Or if required you can simply print password protected PDF file on Mac with the help of this tool.
Guide When PDF Content Copying Not Allowed
Download the software on a Mac machine, and learn how to copy from PDF when content copying is not allowed-
To know the procedure, first click on the Add File(s) or Add Folder(s) option. Add the required PDF file in software panel and hit Next.
After that, choose the Save radio button and hit the Change button to choose a destination path to secure the file on Mac desktop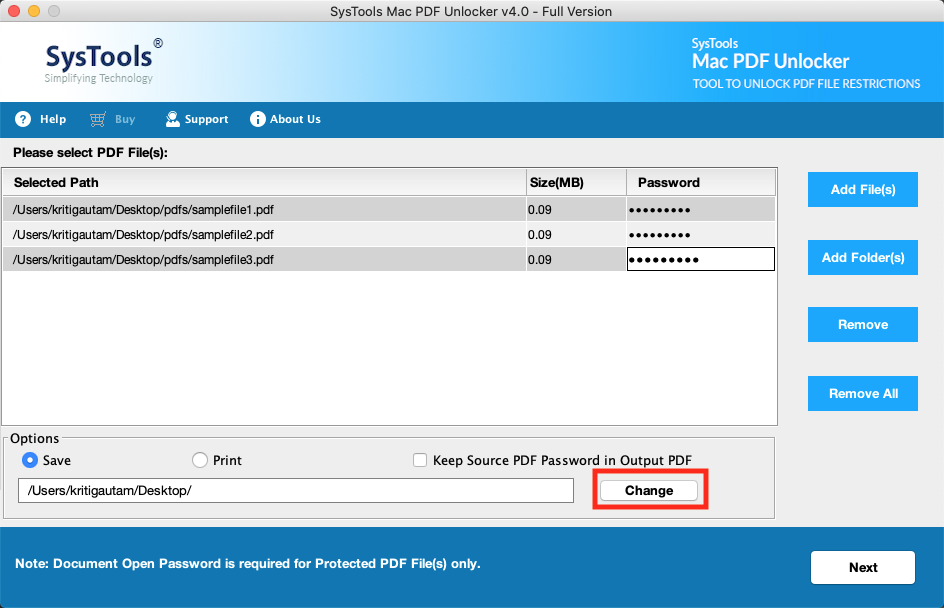 Eventually, hit the Unlock button and the tool will begin the unlocking procedure for the selected PDF files on Mac
As a result, just by following just 3 simple steps will get the file free from any restriction, now you can copy the content or else easily on your Mac computer.
Conclusion
In this article, we have shared a most asked query "PDF content copying not allowed" for all Mac uses. Here, we have suggested the best method to perform the task without any restrictions. The solution that we have mentioned is best to know how to copy from PDF when content copying is not allowed on Mac OS. So, use it and make the best out of it to get the required data from the PDF file.