Backup
How to Transfer AOL Mail to Microsoft Outlook Application?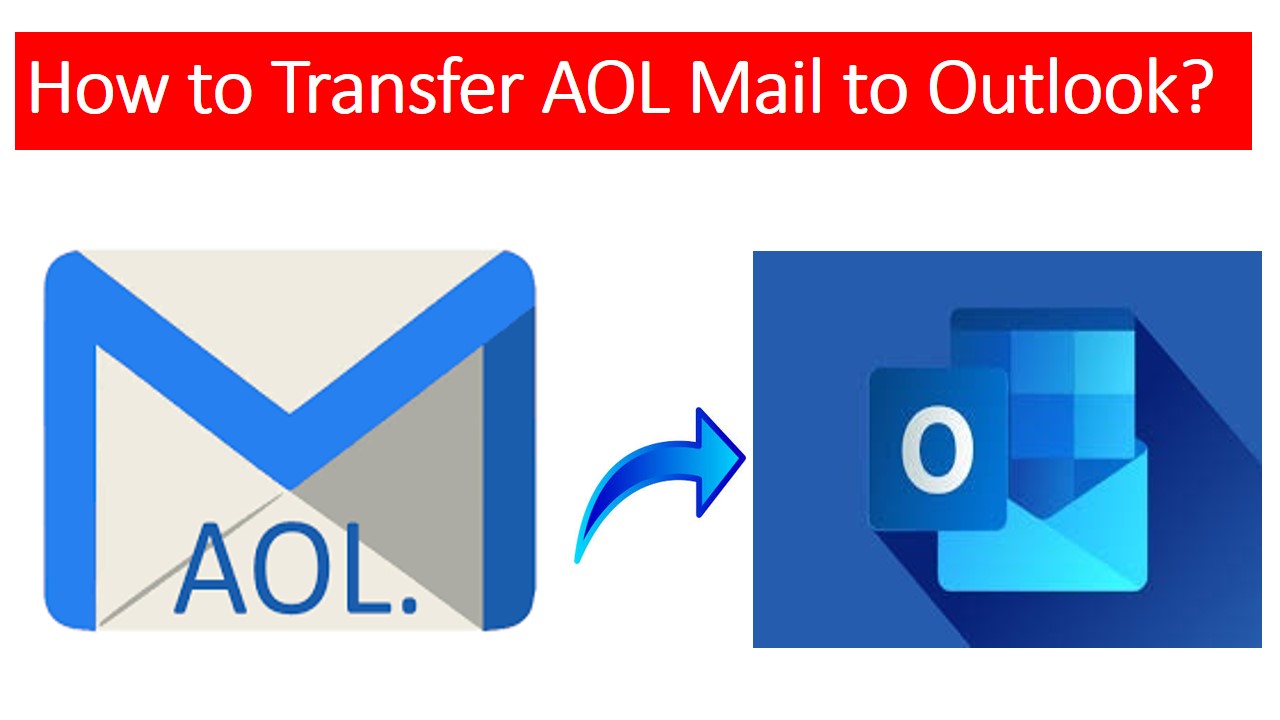 When it comes to access AOL email with Microsoft Outlook then it is a smart move for managing emails. As Outlook gives the opportunity to add multiple accounts together without affecting integrity. Therefore, most users prefer to move to the Outlook application for better data management. So, in this article, we will be explaining how to transfer AOL mail to Outlook securely.
But, before moving to the solutions let's take a look at the basic terms first.
AOL Mail is a webmail service to manage emails and other data. On the other hand, Outlook is a desktop-based application for managing data. But most of the time, users face issues while accessing emails in their AOL mail account. Therefore they like to switch to the Outlook application. As MS Outlook is one of the best applications when it comes to managing data securely. Even Outlook is well-known when it comes to managing and organizing data.
There are two ways that you can use to move AOL emails to Outlook application for Mac and Windows. Let's understand the manual solution first for the same situation.
Step 1- Manually Transfer AOL Mail to Outlook Application
To perform this procedure in order to move all your emails from your AOL mail account to Microsoft Outlook, follow the steps-
Login with your AOL mail account, go to Options, and choose the Account Info option from the drop-down
Now, choose Account Security from the next screen, scroll and tap on Generate and Manage app passwords
Now from the drop-down menu select the Outlook Desktop
After selection, tap on the Generate button to create the app password
Copy and save the app password which is generated for the Outlook application.
Step 2 – Manually Add AOL Account in Microsoft Outlook
To complete the procedure, now you have to configure your AOL account-
For that, open the MS Outlook application on your respective computer
Go to the File tab and click Add Account for accessing AOL emails
Choose the Manual setup or additional server types section and press the Next button
Check the POP or IMAP option and hit the Next icon
Now, from the next screen, enter your AOL user name and email address,
And select IMAP in Account Type, and enter the server details
Now, enter "imap.aol.com" in the Incoming Mail Server box and "smtp.aol.com" in the Outgoing Mail Server box. In the logon information section, type your full AOL email account name and password. Make sure to add the app password that you have generated before, click Next
By doing so, the Outlook application will connect with the AOL mail account and will verify the account information with the server. Once it configures your AOL mail account in Outlook, tap the finish button to transfer AOL mail to Outlook.
As a result, you can see all the AOL mail folders on the left panel and access emails as per your choice.
Seems a tricky solution? No worries, we will be going to discuss the best alternative to this method.
How to Access AOL Email to Microsoft Outlook Instantly?
So, if you are having any issues while performing the above method to move AOL email to Outlook. Then, you should definitely use a professional solution. For this situation, it is better to try the Mac AOL Backup Software. This is an automated and expert-tested solution that comes with various facilities for accessing AOL mail in Outlook 2021, 2019, 2016, etc.
Moreover, when it comes to managing the folder hierarchy of the AOL mail during export then this tool performs best. Using this solution you can simply export AOL to PST format and then import it in any version of Outlook.
When it comes to a secure way to save AOL emails to computer then this application helps you. Along with this, it offers other file formats if you ever need to export your data.
Top Features of the Software to Work
There are multiple facilities that this tool offers, such as-
This tool not only helps  you to transfer AOL mail to Outlook but it even makes the task easy if you want to add AOL account to Thunderbird application.
Moreover, because of its easy user interface, all technical and non-technical users can access this software easily.
In case, if you want to add AOL email account to Mac mail then this software will help you out.
Likewise, during the entire process, the AOL mail account data and all emails will be safe and secure.
Users can operate this utility on Mac operating system easily as it can run on all the latest and earlier versions.
Step by Step Guide to Export AOL Email to PST Format
First and foremost, download the suggested automated software on any Mac desktop. Then, follow the below guide to know how to access AOL email with Microsoft Outlook –
Launch the utility on your PC and enter the email address and password of AOL mail and Login into your account
Then, the software will provide a preview on the next screen, and select the PST file format for the end result
Hit the Advance Settings if you only want to import AOL mail to Outlook with specific emails. For doing so, you will need to set dates to export the selective emails
Now, you can choose any location path on your computer system for your exported PST file by tapping on the Change button
At last, tap on the Start Backup button for exporting emails from AOL mail to access them in the Outlook application.
As a result, you will get a PST file saved on your computer, just import it either in Windows Outlook or Outlook for Mac.
Transfer AOL Mail to Outlook – Conclusion
In this tutorial, we have shown you step by step process to access AOL emails in Outlook application.
For doing so, we have shared both manual and professional solutions above. However, the manual one is a bit longer to process and time-consuming. Therefore, we suggest you to choose the Professional solution to export AOL email to PST. Moreover, you can simply add your AOL mail account in Microsoft Outlook of any version.