Yahoo mail
Transfer or Import Yahoo Mail to Thunderbird Account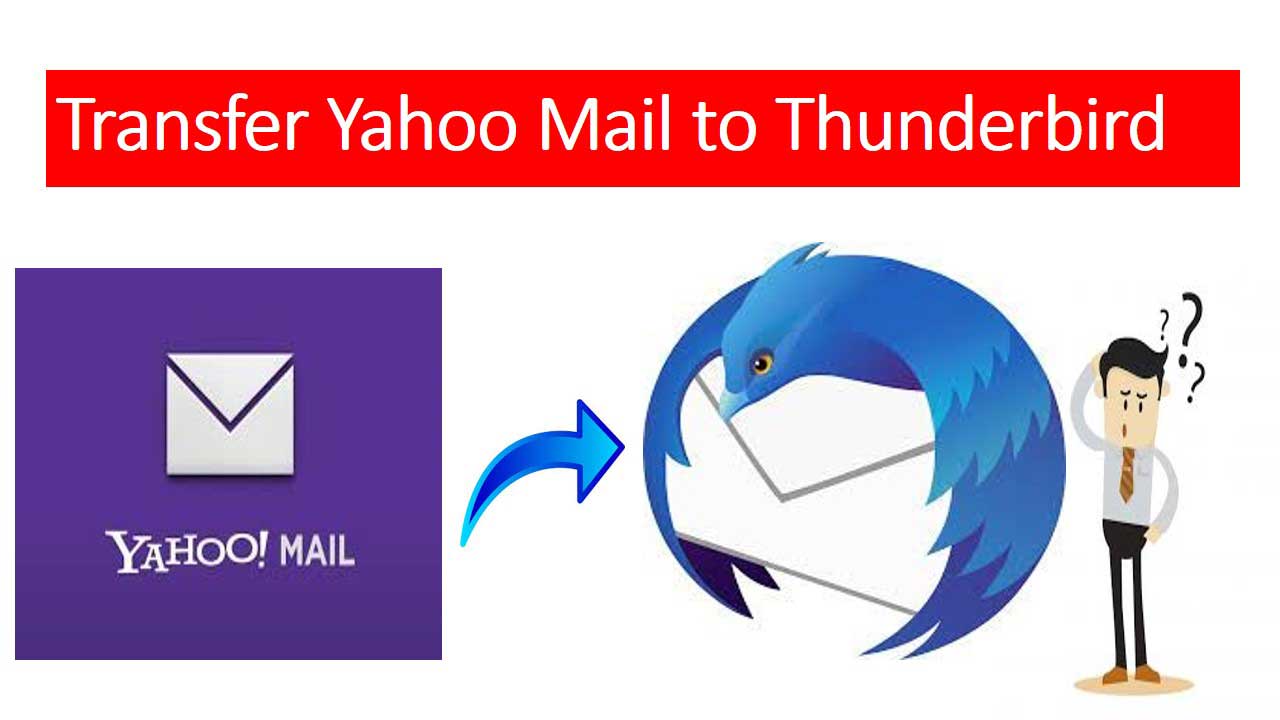 Summary – Here, in this article, we are going to illustrate the best possible ways to transfer Yahoo Mail to Thunderbird. So, if you are looking for a way to do this process, then just go through this one. For doing it in a better way today we will tell you what you can do to import your Yahoo mailbox into Mozilla Thunderbird.
Well its true that Yahoo Mail is one of the most used email clients and most of you maybe using it for email needs. But the growing technology always forces to switch into other email clients because of its attractive features.
On the other hand, the Mozilla Thunderbird is a leading among all open source email clients. Hence, many users like  you like to move towards it. Along with that in the next section, we will discuss more reasons why users want to import Yahoo Mail to Thunderbird.
Reasons to Configure Yahoo Account in Thunderbird
As we said above Thunderbird is an open-source and free email client. But along this reason, there are other reasons that force users to transfer Yahoo Mail to Thunderbird. In this section, we are going to discuss some of them:
However, it is completely true that the majority of the people likes the older version of Yahoo because it was very user-friendly and simple. But the new updates and new layout of Yahoo, create some continuous issues. So, eventually it becomes the reason for transferring from Yahoo.
Due to the new theme or layout, many users are facing difficulties in managing their large number of Yahoo emails.
In addition, the new Yahoo Mail has been updated with new advanced features to make emailing a fun task. But in reality, it becomes more difficult for some users to use those advanced features.
Similarly, a major drawback of Yahoo Mail is that you always have to be connected to the Internet to access your email. Because Yahoo does not provide any offline mode to access email.
In Yahoo, you cannot save or back up Yahoo email to any hard drive. On the other hand, if you are using Thunderbird you can save your email database to a local drive easily.
How to Transfer Yahoo Mail to Thunderbird?
In order to import Yahoo Mail to Thunderbird, there are two ways to do this task –
Now, without wasting so much time lest jump toward the manual procedure first.
Manual Method to Configure Yahoo Account in Thunderbird
Well, you can configure your Yahoo account in Mozilla Thunderbird because it provides the facility of IMAP and POP3 protocol feature. So, to perform this task just follow the below steps:
1. First, launch Thunderbird on your machine and go to the Tool option, then Account Settings
2. Afterwards, from the Account Settings option choose the Add Mail Account option
3. Now, enter your Yahoo email address and password then click on the Continue button.
4. In this step, select the radio button for IMAP and click on the Manual Config button
5. Enter the following Port

Incoming: imap.mail.yahoo.com /Port: 993 (SSL)
Outgoing: smtp.mail.yahoo.com/Port: 465(SSL)
6. Now click on Re-test to confirm the settings and click on Done to finish the setup
7. Eventually, go to Thunderbird and click on the Get Messages to show all messages.
Alternate Solution to Import Yahoo Mail to Thunderbird
Yep, it is true that you can simply switch from your Yahoo account into the Mozilla Thunderbird manually. However, this manual methods only work in small mailbox of Yahoo. But if you have a large size mailbox then it becomes very difficult to complete this task. Moreover, in some cases it will increase the risk of data loss or data duplicates. Also in the case of a large mailbox, transfer Yahoo Mail to Thunderbird will be a time-consuming process.
So, as per the expert advice, you can use an automated way to complete this task. The Mac Yahoo Backup Tool is the best solution to transfer your entire mailbox data from Yahoo to Mozilla Thunderbird. Moreover, whatever the size of your Yahoo mailbox is, it will quickly process the entire procedure without any data loss.
Along with these, it will not going to make any duplicates of any email or any data manipulation. So, you can just download emails from Yahoo to computer with it effortlessly. Not just this, but it allows you to backup Yahoo contacts on Mac along with your Mailbox emails.
There are other features that you can use without any hassle, because it provides you a simple interface to use. Using them  you can backup all emails at once, and after completion just clean up Yahoo Mail account on Mac.
Working Steps to Transfer Yahoo Mail to Thunderbird
Firstly, you have to download the suggested automated software and install it on your Mac machine. After the installation, just follow the steps as below –
1. Run the tool and provide the Yahoo account credentials to login
2. Now, select the MBOX format from Export Format to import Yahoo Mail to Thunderbird
3. Click on the Advance Settings option to apply settings such as date filter, delete after download option, and folder filter
4. In this step, make sure to choose the destination path to save the resultant MBOX file
5. At last click on the Start Backup option to initiate the transfer process without any duplicates.
6. Now, once the export process is over then you can simply import the output MBOX file to Thunderbird by its default Import wizard.
Conclusion
If you want an upgrade and seeking for a way to transfer Yahoo Mail to Thunderbird, in this article, we have discussed all the possible ways. Using them you will be able to import Yahoo Mail to Thunderbird. Here, we have suggested manual as well as automated approaches to complete this task. However, the manual one will be quite time consuming process, hence, we recommend you to go for the alternative approach.