Migrate
How to Migrate cPanel Email to Gmail / G Suite Account?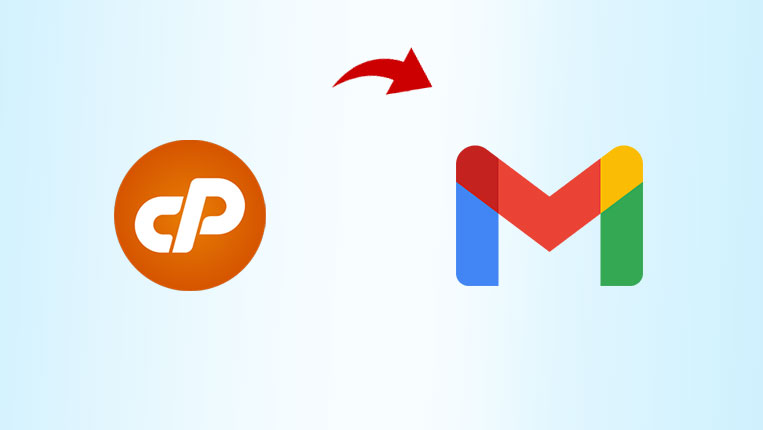 Every user prefers to migrate data from one platform to another with high end security. The main reason for migration is usually to increase occupational productivity. And these days Google Mail is the best option for managing large personal or business data. Hence, most of the users transfer emails from cPanel to Gmail application. Hence, in this article, we will discuss how to do a secure cPanel to G Suite migration on Mac OS. For better understanding, we will also share the step by step process for completing the task.
Choosing a Gmail or G Suite account to manage data is much better than moving your emails and attachments to another platform. As Google has one of the best services to manage data securely. However, it provides a free email service in the form of Gmail application to keep emails, contacts, calendar and other data for sending or receiving. On the other hand, it also offers a paid version in the form of G Suite, where you get the best of collaborative productivity apps.
Causes to Transfer Emails from cPanel to Gmail Account
Well, there is not only one reason by which users plan to migrate their email data from cPanel to Google Mail. They usually move on to have better functionality and to meet their professional needs. So the reasons are –
Gmail or Google Workspace provides higher security to its users than other email clients.
Furthermore, one can schedule an email before sending it using the Google Mail service.
Apart from this, it also provides a complete suite to its users to meet their professional expectations which usually becomes the reason for migration from cPanel to G Suite.
In addition, Google Mail provides each user with 15 GB of free storage per account.
Not only this, but it has a user-friendly interface which influences the users to use it more often.
When it comes to the service of managing data, it does its job efficiently.
And, in today's world of technology, Gmail is the most widely used email service by both individual and organizational users. It is present in the market because of its advanced features for data management service. Hence, one can compare it with cPanel to know the difference.
Looking For a Manual Solution for cPanel to G Suite Migration?
Although technically there is no direct manual solution that you can do to transfer emails from cPanel to Gmail account. However, cPanel is the service that provides different webmail through which you can take help in migrating emails.
As it provides Horde webmail, Roundcube webmail, Squirrelmail webmail to manage email data along with migration facility. So, if the user uses webmail and migrates the emails to import into the Gmail account. Then, this may not be possible directly as it does not migrate emails to Gmail or G Suite supported file formats.
So, as you read there is no such manual method so there is a need for a better solution. In this case, we suggest you to take help of an automated solution.
Secure Solution to Transfer Emails from cPanel to Gmail
For a safe and smooth migration, it is always suggested to opt a professionally tested solution. Therefore, we suggest you to go with a Secure IMAP Server Migration Tool for Mac OS. Using this solution you can easily migrate cPanel email to Gmail / G Suite in bulk mode.
Moreover, this is one of the finest methods that help to complete the cPanel email migration to Google Workspace without changing in data. The best thing about this software is its user interface, as it is designed with the easiest GUI. As a result, a novice user can operate it to perform the migration on Mac OS.
Let's Know More About Software Features
However, this software has multiple features that help to transfer emails from cPanel to Gmail, such as-
Best Solution for Selective Email Migration – If somehow user doesn't want to migrate all emails from cPanel account to Gmail or G Suite account. Then in this case, this tool provides date filter and folder filter options. Through this user can filter by all required folders and date range. The software will migrate only those emails which fall in that date range from the selected folders of cPanel.
Provide High-End Security – No one likes a less secure app for bulk email migration from one platform to different. Hence, it provides complete data protection to migrate cPanel email to Gmail / Google Workspace. Furthermore, it will keep the data hierarchy and email properties the same without making changes to it. So, it is great to choose this software to transfer multiple emails at one go.
Mac Operating System Capability – This tool has never been designed for a single user, therefore, to benefit all of you. This software is designed to work on all Mac operating systems. As a result, every user can work efficiently with it on all the latest and older versions of Mac OS. Since it is compatible enough to work properly on Mac OS 12.0, Mac OS 11.0, Mac OS 10.0, and all earlier versions for cPanel to G Suite migration.
Freeware Version – In case a user wants to try out the software before moving to the licensed version. Then, there is a free demo version to better understand the tool and try a limited number of migrations.
How to Migrate cPanel Email to Gmail on Mac OS? Guide
To proceed the migration, just download the software first on any version of Mac machine and follow the steps-
From the initial screen of the Mac cPanel to Gmail Migration utility, implement all the given instructions, tap Continue to move further.
After that, you need to select the cPanel Mail option as the host account. If not available in the drop-down list, select the "Other" option to proceed. Provide the required cPanel webmail user credentials for verification.
Then, select the Gmail or G Suite option in the destination account as a host name. Enter and validate the required account details in the Username and Password fields.
You can apply advanced settings or simply click the Add button to map both host and destination accounts for multiple migrations.
Eventually, click the Start Migration option to begin the process to transfer emails from cPanel to Gmail on Mac OS.
Conclusion
Due to the varieties of Gmail/Google workspaces, many users prefer to migrate their email data to them for better productivity. Due to which along with high security, it will be easy to manage the complete data. Thus, in this article, we have shared the method to transfer emails from cPanel to Gmail/G Suite on Mac OS. Using the mentioned solution you can easily do the complete email migration within minutes. Then, access all emails in the respective Gmail or G Suite accounts with the same email format.