Yahoo mail
How to Export Yahoo Email to PST without Outlook Application?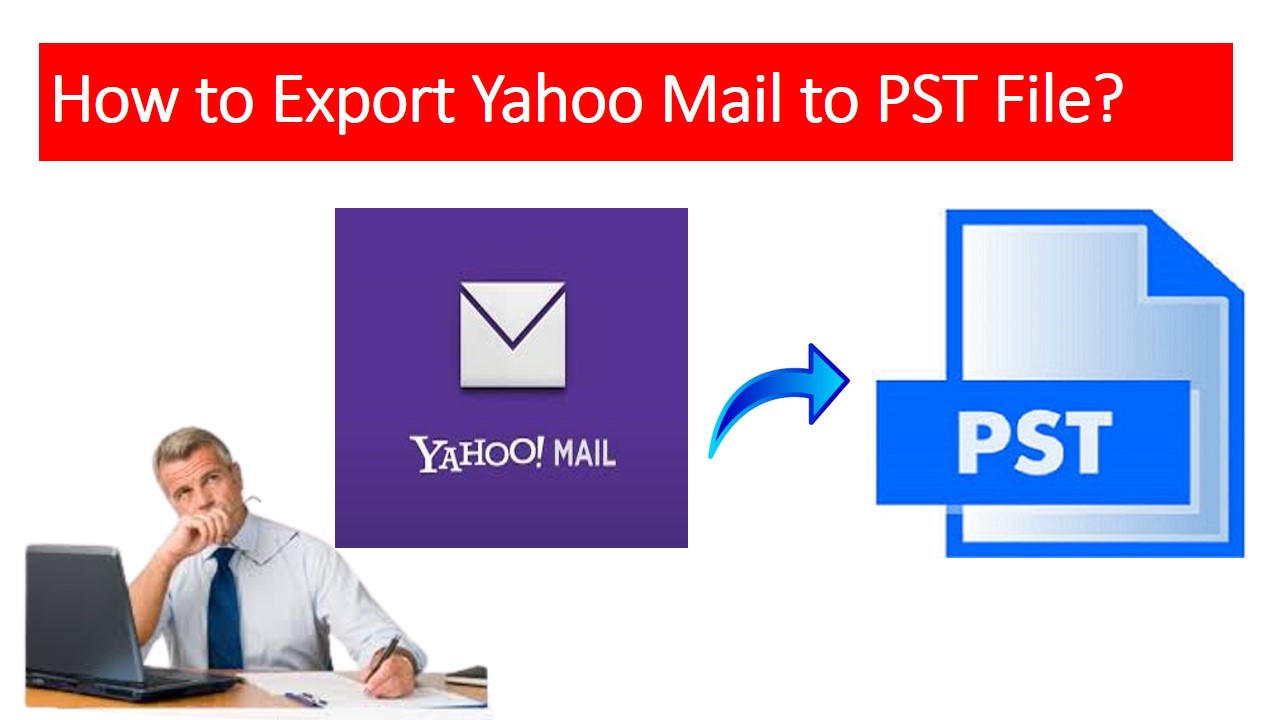 However, due to the new updates of Yahoo Mail you cannot send or receive emails. That's why most of you may like to export Yahoo Mail to PST file. So, if this is your concern and you want to know how to perform this task. Then, this article is going to help you with the same in a short period of time.
Technical experts keep updating their software from time to time, so they did to Yahoo Mail. Because of the inconvenience of not being able to send or receive emails, many Yahoo mail users prefer switching to other email clients.
For the same purpose, Microsoft Outlook is the best way to move on. As Outlook provides multiple features for communication in a better way. Moreover, it is even available for both operating system, so all the users can move their data as per the needs.
User Query: I have multiple Yahoo mail emails that I need to use in offline mode. So, I have downloaded MS Outlook to access Yahoo emails on my Outlook application. But the problem is I don't know how to execute this task. Can anyone tell me how to export Yahoo email to PST file format manually?
So, keeping this query in mind we have brought different solutions to make this task better.
Best Techniques to Export Yahoo Mail to PST on Mac
There are two ways that will surely help you to convert your entire Yahoo mail emails into PST format –
Now, let's dig into both approaches in a precise manner, first going through with the manual process.
Execute Yahoo to Outlook PST Process Instantly
There is a quick and efficient way that will allow you to execute this export task without any hindrance. All you have to do is try the MacWareTools Yahoo Mail backup Tool for Mac. Using this software you can even save emails from Yahoo Mail to desktop in PST format easily. Also, the installation of Outlook application will not be required to perform the task.
Moreover, this automated utility provides multiple features which make it best to operate. In case, if your Yahoo Mail not working on Apple Mail, then it will be beneficial at that time as well. As it will allow you to export Yahoo mail to PST or other formats as per the need. So, later on, you can just import the output file on Outlook application and access all your emails.
When it comes to operating this program on a Mac machine, then its graphical interface makes that task so easy for you all. You just need to follow the below instructions and the rest of the work this software will perform. Once the procedure is done, you can just clean up Yahoo Mail account without any duplicates.
Guide to Instant Export Yahoo Mail to PST File
Download and install the mentioned self-oriented program on your Mac machine, then, just follow the steps –
First of all, enter your required Yahoo Mail email and passwords, hit the Login button
 Secondly, just select an PST option to export Yahoo email to PST format in bulk mode
Now, press the Advance Settings option and apply required settings for the PST file, as given on screen
Afterwards, check the Delete After Download option to remove emails from Yahoo Mail for space storage
The next step is to select the Destination Path by tapping on the Change button
Finally, hit the Start Backup option and the software will begin the export process.
Manual Way to Convert Yahoo Email to PST Format
In this manual method, you can just simply configure your Yahoo Mail into your Outlook account. Follow the below steps but first make sure to disable the two-factor app authentication. Additionally, don't forget to generate an app password for the same task-
In the first step, download the MS Outlook if not installed already on your respective machine
Then, go to the File option and click Add Account
Later on, just fill up your Yahoo Mail credentials to export Yahoo mail to PST file
In this step, hit the Advanced Settings and choose Manual Setup or Additional Server Types option, tap Next
From the next screen, choose the POP or IMAP option and click the Next to proceed
In the required section, fill these details –
Add Incoming Mail (IMAP) Server 
Server – imap.mail.yahoo.com
Port – 993
Requires SSL – Yes
Add Outgoing Mail (SMTP) Server 
Server – smtp.mail.yahoo.com
Port – 465 or 587
Requires SSL – Yes
Requires authentication – Yes
Once you have entered all the required details, just login to your Outlook account. So, after this process, you can easily access all your Yahoo emails in Outlook PST file on your computer system.
However, using this manual method, you can export Yahoo email to PST but it is quite technical. There might be chances that it can disconnect from the server somehow. Or if you don't configure it properly then you will not be able to access your Yahoo mail emails into PST file. Also, for executing this entire task, the Outlook application installation is necessary.
Conclusion
Because of the updates, when you can't use the Yahoo mail anymore for communication, it is better to switch to another email client. Therefore, most users like you try to export Yahoo Mail to PST files. For the same, we have shared all possible solutions in this article, where the manual one is quite tricky. On the other hand, the professional or automated tool is more helpful to perform this convert Yahoo email to PST format process. So, whatever method you feel is fine can opt for and make the best out of it. However, we only suggest you to choose the professional solution because it is safe and does not require Outlook installation.