Migrate
Best Way to Migrate Emails from Gmail to Office 365 Account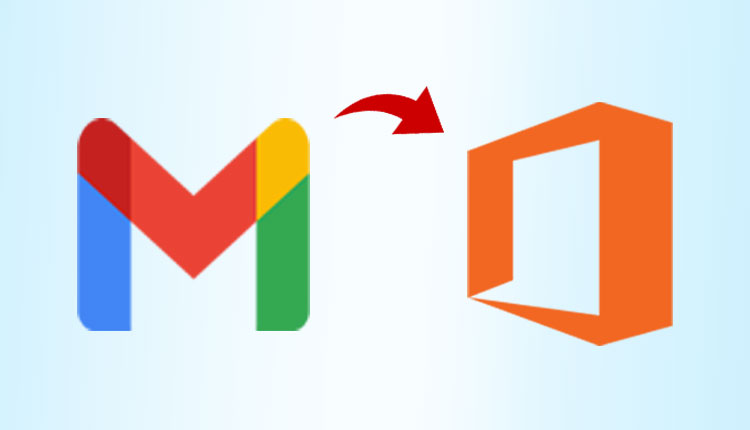 Although Gmail is the most common application that is used by every professional or normal user. Since it is completely simple to use for both personal and official purposes. But as we know that every free thing has some limits. So, does Gmail. Gmail has a total of 15 GB of space that Google offers, which also includes Google Drive and Google Photos. So, users face problems once they reach the limited space. Hence, most of the users like you prefer to switch to Microsoft 365. So, in this article, we will share how to do Gmail to Office 365 migration on Mac machine.
There are many reasons or benefits to choose MS Office 365 by transferring all emails from Gmail account. As if-
It is better to choose O365 because of its high security and safety features to meet organizational needs.
Even additional storage space is available with various subscription plans of Microsoft 365 as required.
It even offers many useful applications in its suite, such as OneNote, Outlook, Skype for Business and many other Microsoft applications to enhance productivity.
Moreover, M365 is even better when it comes to some sophisticated features for official purposes or data security.
Manual Solution to Transfer Gmail to Microsoft 365 Account
However, there are various solutions provided on the internet to migrate emails from Gmail to Office 365 user account. But technically they are not practically possible. It will take a lot of time to do them and most of them are way too confusing.
Hence, we suggest you to choose a professional solution that provides straightforward migration of all emails with attachments. Also, using an expert suggested solution saves a lot of time while migrating email data from one platform to another.
Best Automated Solution for Gmail to Office 365 Migration
When no solution fits for a bulk email migration from a Gmail account. Then, only professionally tested MacwareTools IMAP Migration Tool Mac can help you out. Using this software you can simply migrate your entire mailbox emails from Gmail to Microsoft 365 mail account.
All you just need to provide the proper credentials of both accounts in their respective Host or Destination accounts. Then the tool will begin the transfer process of bulk emails.
Along with these features, if you are wondering about the working of the tool. Then, it is quite easy to operate because of its simple GUI interface nature. In short, any professional or a beginner can use this tool for an email with attachments migration. It is even helpful application if you want to transfer Gmail to ZOHO mail, or simply migrate Gmail to iCloud.
Top Features of Tool to Transfer Gmail to Microsoft 365
However, this software is in-built with multiple features, but, in this section, we will be sharing the top features, such as-
Easy Software for Bulk Email with Attachment Migration – This software is the best one to opt for because of its advanced nature. As it helps to transfer Gmail emails to Office 365 accounts in bulk. So, all you need to do is provide the credentials for both the accounts and start the migration. This will eventually migrate all emails from Gmail account in one go without manipulating the data.
Option to prevent duplicate of messages – Yes, this best Gmail to Office 365 migration tool provides an option which helps to prevent any type of email duplicates. Using the delta migration option of this tool will make it easy to prevent any duplicates. This built-in feature will only transfer new email coming from your chosen host Gmail account. However, this option will be applicable from the second time of migration.
Migration to all Mac OS – Furthermore, going ahead with this tool would be a wise decision because of the ability to access it on any Mac OS. Yes, you can easily operate it on any latest or older version of Mac operating system. As it is quite efficient to work on Mac OS 12.0, Mac OS 11.0 and Mac OS 10.0 and all earlier versions.
Easy and Secure GUI Interface – When it comes to software interface, it provides the simplest user GUI interface to migrate Gmail emails to Office 365 mail. In short, novice users can use this tool and perform a secure migration. Also, it will maintain folder hierarchy during email migration along with attachment formatting.
How to Perform Bulk Gmail to Office 365 Migration Step by Step?
To process the task, download the software on your Mac machine of any version. Then, follow the following steps by step guide to transfer Gmail email to Office 365 mail–
Install this standalone tool on your Mac desktop, and read the instructions and implement them, hit Continue to proceed.
From the next screen, select the Gmail option as a Host Account. Provide User name and password of Gmail account to validate.
In the Destination Account, choose Office 365 option from the list. Enter User name and password and validate them for authentication.
In case, you want to transfer emails from more Gmail to Microsoft 365 accounts, then click Add button.
Eventually, mouse-click the Start Migration option. The software will immediately start transferring all the emails from the Gmail account to m365 mail account on Mac OS.
FAQs
Q- Does this tool allow bulk Gmail to Microsoft 365 migration on desktop?
Yes, this tool practically lets users migrate Gmail to Office 365 account in bulk mode with attachments.
Q – Can I use this migration tool to move email from Gmail to O365 on my Mac OS 12.0?
Yes, it is an advanced software which can be operated on Mac OS 12.0, Mac OS X 11.0, Mac OS X 10.8 and other below versions.
Conclusion
In this article, we have shared how to transfer Gmail to Microsoft 365 user account query for all Mac users. To ease the pain, we have also shared a professional and pre-tested solution in the above section. Using best Gmail to Office 365 migration tool you can easily migrate bulk mail emails with attachments on Mac OS. Apart from this, it also offers a free demo version so that you can know about it before buying it.