MBOX
How to Convert MBOX to EML/ EMLX Files on Mac OS?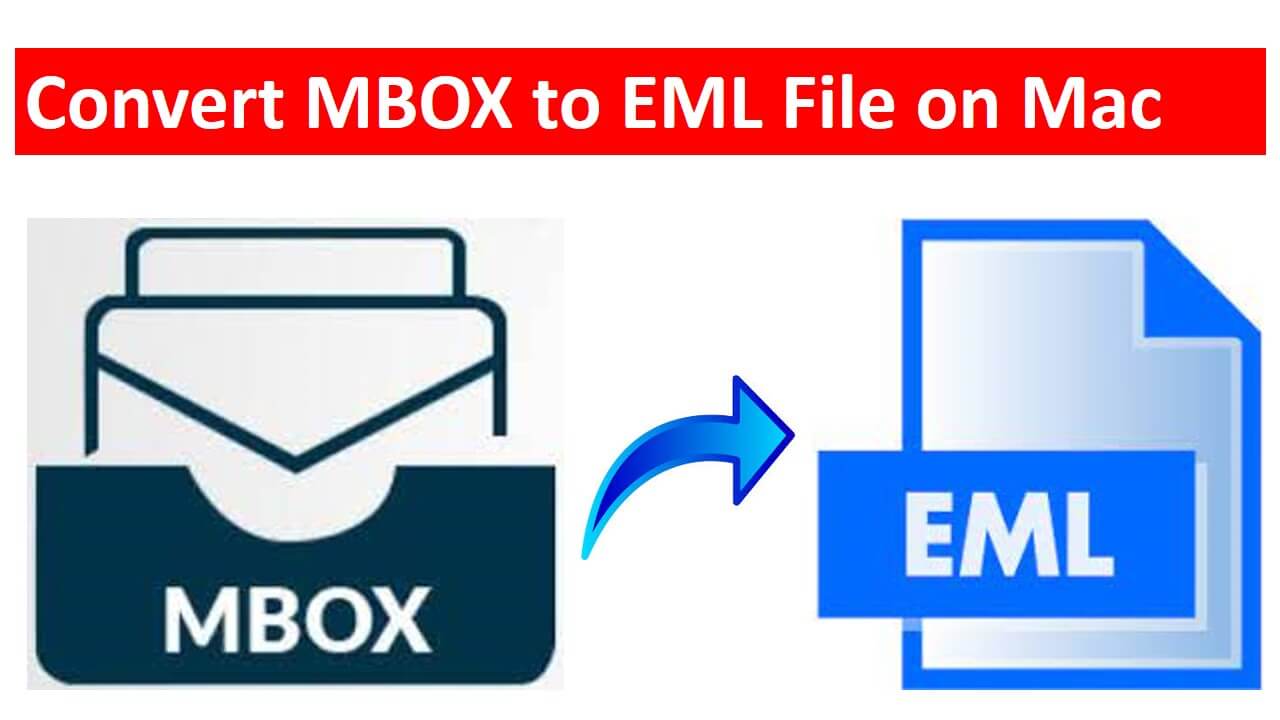 Many popular email applications utilize the MBOX file format to store email messages. MBOX saves multiple emails within a single file in a concatenated manner. It is the most popular mailbox storage file format. Despite that, there are many users who want to convert MBOX to EML or EMLX files.
Table of Contents:
The primary reason is to access the mailbox data in EML-supported email applications. Another is to separate all the email messages stored within the MBOX file into multiple EML or EMLX files.
Basic Difference Between Both File Format
As discussed earlier, MBOX stores all emails in a single file. Thus, if you lose the MBOX file or it is corrupted, you will lose all the email messages in one go.
On the other hand, the EML format actually stores each email message in a separate EML file.
EMLX format is similar to EML with the only exception that it is created and worked with on Mac OS. It is implemented and developed by Apple for its Mail application.
So, if you want to store each message in a separate file, like EML/EMLX format over the MBOX format. Especially for Mac OS users, then, this article will help you out.
Simple Methods to Convert MBOX to EML / EMLX on Mac
Similar to other email conversion scenarios, we have divided this query into 2 categories for better understanding:
Manual method
Automated method
Let us discuss both of them in a detailed manner below.
Manual Method Export MBOX File to EML  / EMLX Format
Run the Apple Mail on your Mac machine.
Select an email that you want to save in EML/EMLX format.
Drag and drop this email message inside any folder.
Finally, save the MBOX email messages as an EML file.
It doesn't take much to determine just how monotonous and time-consuming this manual task is. You need to select one email at a time and create EML files individually.
So, it is much better to opt for the next method as it ensures bulk conversion within a few minutes.
MBOX to EML Converter for Exporting MBOX Data Automatically 
The most reliable way to convert MBOX to EML files on Mac is to use Mac MBOX Converter. As the name suggests it converts MBOX files to different file formats. We can add multiple MBOX files to the software interface and process the files in batches. 
Moreover, it allows batch conversion of multiple MBOX files and can quickly export all email messages of MBOX files. It even provides you with the option PST format so as a result, you can view MBOX files in Outlook application. Also, this software is fully tested to run on all latest or earlier Mac OS versions. 
The best thing about this software is it supports MBOX files of different email clients. As a result, it would be an easy task to perform the conversion without any data manipulation or change in hierarchy. 
How to Convert MBOX File to EML on Mac?
Install and run MBOX to EML Converter.
Add .mbox files in the software window.
Select specific MBOX files and press Next.
Select EML and apply email filters.
Click Export to convert MBOX to EML format.
Initially, download the MBOX to EML converter software on your Mac machine. Here, are the steps for exporting emails from MBOX files to EML / EMLX with attachments and formatting intact:
Note: The steps are the same for EMLX, with the exception of selecting EMLX format in Step 4.
Before anything else, run the software on your Mac machine and tap either on Add File or Add Folder
Click on Add Files and select the MBOX files that you want to convert into EML format.
3. So, after previewing the MBOX files, just mouse-click on the Next button to proceed.
Just after the MBOX file selection, choose either EML or EMLX format as per your requirement.
Here, set the Name convention and date-range filters after clicking on the Advance Settings button.
After this, just set the destination location where you want to save the files after conversion.
Finally, click on the Export button to begin converting MBOX files to EML format.
So, once the process is completed, click on the OK button to get the report of the procedure.

Conclusion

Now, with the help of this article, you can easily convert MBOX to EML files on your Mac. Here, in this article, tried and tested the MBOX to EML converter software wizard we have discussed in this blog. Although the manual method is also present, it is not up to the standard of users. It takes a lot of time and effort to complete this conversion process. Therefore, those who are seeking to export MBOX files to EMLX or EML format on Mac can quickly fetch the automated solution. Moreover, it is a safe solution, free of any risks of losing data.

A Few FAQs

Q – Is the process of converting MBOX to EML different on Mac compared to Windows?

The fundamental process of converting MBOX to EML is similar across platforms, but the specific tools and steps might vary. Mac users need to ensure they download the conversion tool compatible with macOS.

Q – How can I open and view EML files on a Mac after conversion?

After conversion, Mac users can use Apple Mail or other compatible email clients available on macOS. They can also use text editors available on Mac to view the content of output files.

Q – Which OS do the provided methods work on?

The given methods work for Mac OS X 10.8 and all above versions whether OS X or macOS.

Q – Can I use Apple Mail to directly export MBOX to EML?

Apple Mail itself doesn't provide a direct option to convert MBOX files to EML. However, users can export emails from Apple Mail and then use the recommended converter to change the format to EML.