Import & Export
How to Import Google Takeout to Outlook 2019, 2016, 2011?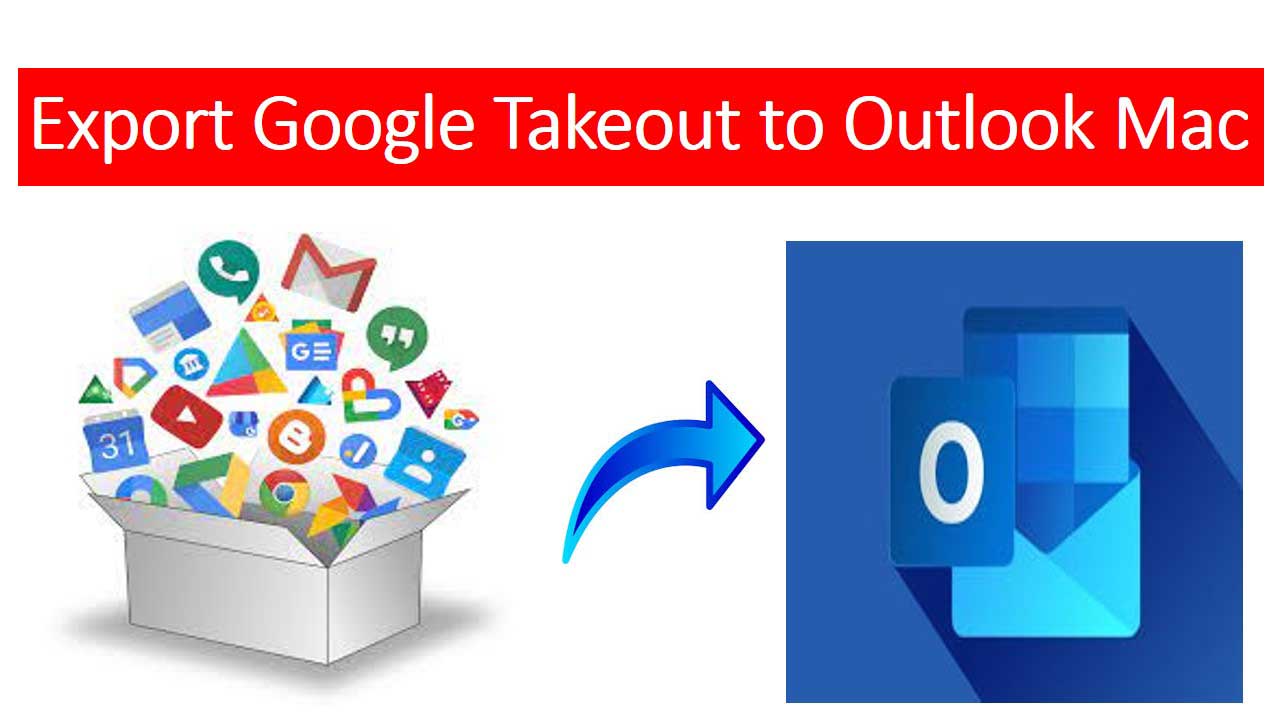 This blog you all who have used Google Takeout to download their Gmail emails, contacts, etc. and wish to export Google Takeout to Outlook 2019, 2016, 2011 on Mac system.
Google Takeout is a service that Google provides to download your Google data without any inconvenience. Whether it's for backup, moving to a different cloud service, switching to an email client, or a dozen other things, it is always easy to sign in, select and download the data on your system.
If you have already used Google Takeout to backup Google data, it should be clear as day that Outlook does not support the downloaded file for emails. The files, MBOX (for emails), vCard (for contacts), etc., must go through a separate process to get imported in Mac Outlook. In this post, we will define all such techniques that can be easily executed on a Mac system. Take a look at the table of contents and find the process that resolves your particular query.
Table of Content:
Without further ado, let us start with the first solution.
Exporting Emails from Google Takeout to Outlook
Once you chose Zip format to download Google data through Google Takeout, extracting this zip file will reveal .mbox files. Now, the problem is that Outlook does not support this file format. The latest Mac Outlook versions do support dragging dropping the mailbox to create it. However, the opposite is not supported.
Thus, to import Google Takeout to Outlook 2019, 2016, 2011, one must convert MBOX files of Google Takeout into PST format. This task is achievable using professional tools such as MBOX File Converter for Mac.
After exporting the file in Outlook supported file you can easily view Mac MBOX files in MS Outlook application on Mac machine.
Furthermore, it provides option to export Google Takeout extracted files to TXT, CSV, EML or EMLX, PDF, or other formats on Mac. This automated software even support Thunderbird files, so that you can migrate Thunderbird emails to Outlook 2019, 2016, 2011 or earlier.
Note: Both Mac & Windows versions of Outlook provides an official option to import PST file. For that reason, we are using same as the output format.
How to Export Google Takeout to Outlook on Mac?
Initially, download the software on your Mac machine. Then, follow below-stated steps for extracting files to import Google takeout to Outlook Mac-
Run the software on your Mac system for exporting files as required from the data of Google takeout
Click "Add File" or "Add Folder" to select Google takeout extracted .mbox file from the computer
Now, choose "PST" format option for Google Takeout to Outlook conversion.
Apply "Advance Settings" such as email filters and date filters as per your choice
Just after this, hit the Change icon to locate the location path for saving file
Eventually, click "Export" for successful conversion to access the data in Outlook application.
That's it!! All the Gmail emails that were downloaded via Google Takeout are successfully converted into PST. Now, import this file in Mac Outlook 2019, 2016, 2011 application or you can even access this file in Windows Outlook.
Import Extracted File into Outlook for Mac
Once you are done with the conversion of the data, now you can simply import Google Takeout to Outlook for Mac, follow the steps-
To execute the step finally, open Outlook for Mac application
To move further, navigate to the File option from the screen once it opens, select Import
Doing this, the Import wizard will pop-up, check the Outlook for Windows Data File (.pst) option
Locate the file from the location where you have stored the .pst file on your system >> Import
After completion of the Import process, click Done and you can access all data on the navigation pane under On My Computer.
Instructions for Importing Contacts in Mac Outlook
Google Takeout saves the Gmail contacts in vCard file (.vcf extension files). To import such files in Mac Outlook, simply right-click on it and choose to open it with Outlook. Then, go to Contacts tab and click Save and Close. This method processes one vCard file at one time.
Concluding Lines
Whether its Mac or Windows OS, the Outlook is one of the most preferred applications for email management. It works with PST files and does not support the most common mailbox format – MBOX. This poses a problem for users who download their Gmail data using the Google Takeout service. To address this problem, we have provided simple instructions that can help you to export Google Takeout to Outlook on Mac system. We have discussed the methods to import Google Takeout contacts in Mac Outlook as well here.