Import & Export
Best Way to View Mac MBOX Files in Outlook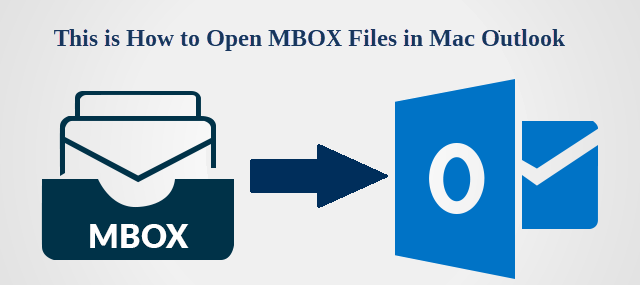 Nowadays, the most common file format used by Mac or Windows email clients is MBOX. A number of applications like Mozilla Thunderbird, Mac Mail and many more stored their data in .mbox file. Users can easily view MAC MBOX file in all its associated email program.
Since the release of Outlook email client, users keep moving towards it due to its advanced features. It increases the demand for moving data of MBOX file in Outlook program. However, importing a Mac MBOX file in Outlook is not an easy task.
Therefore, in the upcoming segment, we have come up with the techniques that can open Mac MBOX files in Outlook program. Readers must go through the entire article to know the complete process.
How to View Mac MBOX files in Outlook Application?
In this section, users will find out the various techniques that let users understand how to view Mac MBOX files in Outlook. Users only need to do is follow the below-mentioned instructions carefully.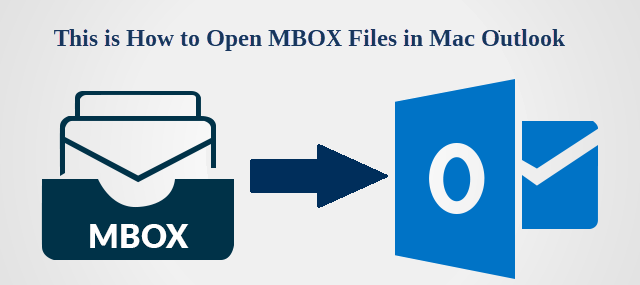 Method 1: Open Mbox file in Outlook for Mac
This technique requires Apple Mac Mail and Outlook email client. Adding to it, there is a requirement of installation of Outlook Express and Eudora mail application. This workaround has been divided into four parts. So, users make sure to follow each and every instruction sequentially.
Step 1: Export Apple Mail Mailbox Data in MBOX
To start the process, open Mac Mail on the system
Now, go to File tab and select Import Mailboxes
The Import dialog box pop-up on the screen. Here, select the file that you want to import in .mbox file format and press Continue
Go to the location where the .mbox file is stored. Now, select it and import it
Once the import task completed, click on Done button
Step 2: Move File from Mac Mail to Eudora Program
At very first, make sure that the file has extension .mbx
Next, transfer the file at the default location where Eudora stored its data. It would be
'C:\Documents and Settings\ Application Data\Qualcomm\Eudora'
Start the Eudora mail client and double click the .mbox file in order to open it
Now, close the application.
Step 3: Import File from Eudora to Outlook Express
Open Outlook Express program
Next, click on File >> Import >> Messages
After that, select the Eudora program from the resultant list
Browse the Eudora location where the .mbx files are stored
Finally, click on OK >> Next >> Next >> Finish
Step 4: Transfer File from Outlook Express to Outlook
Start the Outlook program
Click on File tab. Then, select Open >> Import
From the Import and Export Wizard, choose Import Internet Mail and Addresses from the given list. Then, click on Next
Now, select the Outlook Express option
Make sure that the Import mail option is selected and click on Next
Finally. Click on Finish
After following the above-described guide, your Mac Mail mailbox data should be accessible in Outlook program.
Limitations:
Requires installation and configuration of multiple email clients
It consists of a number of steps that consume lots of user time
It is not a feasible choice for importing large mac .mbox files to Outlook
Method 2: One-Stop-Solution to Open Mac MBOX files in Outlook
To overcome the shortcomings of the above-mentioned process, an expert solution that provides a safe and secure conversion of Mac .mbox to PST file format is required. Hence, this blog suggests a smart and easy way to view Mac MBOX files in Outlook.

MBOX to PST converter for Mac is capable to extract mac .mbox file in PST, HTML, PDF, and EML file formats. Adding to it, users can easily move multiple MBOX files in desired file format in a matter of minutes. Apart from this, the facility to save the resultant file with various naming convention is also available. Above all, the tool is compatible with all the latest versions of Mac operating system.
Steps to Open MBOX File in Outlook Mac
Step 1: Run Mac MBOX converter and click Add File.
Step 2: Select and open MBOX file in the software.
Step 3: Apply Advance Settings for Outlook PST
Step 4: Click Export to start converting MBOX into Mac Outlook.
Summing Up
Many times users need to open Mac MBOX data file in Outlook application. Usually, they do not know how to view Mac MBOX files in Outlook. In the above section, we have discussed two different methods to view MBOX file. However, manual procedure to convert MBOX mailbox data into Outlook supported file is not the best way and leads to many complications. Thus, choosing a well result-oriented automated tool is the risk-free method.