Import & Export
How to Migrate Emails from Thunderbird to Outlook on Mac OS?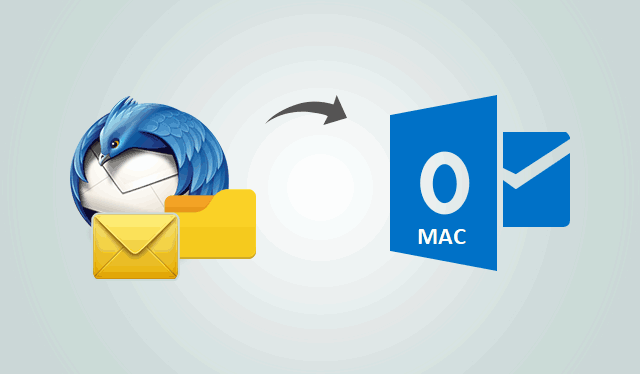 Both Thunderbird and Outlook are the most frequently used email client. But, small and large organizations prefer to go for the Outlook application. Nowadays, Thunderbird users are migrating to Outlook, as Outlook is a more feature-rich and reliable email client than Thunderbird. So, today we will be discussing how to migrate emails from Thunderbird to Outlook 2019, 2016, 2013 on Mac machine.
So, if  you are searching for efficient ways to export emails from Thunderbird to Outlook. Then, this article would help you for sure. In this blog, we are going to explain different methods that would surely help you for the migration.
Methods Export Thunderbird to Outlook 2019, 2016, 2013
In this section, we are going to introduce three different methods to export Thunderbird emails to Outlook on Mac. The user just has to follow the method in an accurate way.
Manually Migrate Thunderbird to Outlook through IMAP
For moving from Thunderbird to Outlook 2019, 2016, 2013, you need to configure your Gmail account to Thunderbird using IMAP on Mac. So, follow the steps for the same as given below:
First, log into your Gmail account and then click on the Settings option
Now, select the Forwarding POP/IMAP option and enable IMAP server
After that, exit Gmail and open Thunderbird > Tools > Account Settings
Under the Account Actions options, click on the Add email account.
You will see that Mail Account Setup Window will appear. Fill all the valid details and click on Continue
Next, a pop up will appear, here you need to enable IMAP server and press the Done button
Now, your account has been configured with Gmail to Thunderbird
Create a folder in the Gmail account and move all your data from Thunderbird to Gmail
After that, navigate to your Gmail account and confirm whether all your data is exported or not
Once the data is exported, configure Outlook to Gmail with IMAP server and download all data from Gmail
Export Emails from Thunderbird to Outlook using Drag and Drop Method
In this method, you will first need to export Thunderbird emails in EML file format and then import the data into MS Outlook.
First, you have to create a new folder on the desktop and name according to your choice
Now, open the Thunderbird messages that you need to move into Outlook
After that, use drag and drop to move all the emails or selected emails from Thunderbird to a new folder
Once the emails are exported to the new folder, you need to open MS Outlook
Now, use drag and drop to migrate emails from Thunderbird to Outlook 2019, 2016, 2013 folder
Both the given manual methods are capable of achieving the results. However, it consumes a lot of time to complete the Thunderbird to Outlook migration process. Additionally, the email messages may lose its metadata attributes during migration. And the lengthy and technically demanding steps doesn't help either.
Automated Solution for Thunderbird to MS Outlook Migration
You can make use of an efficient and reliable utility that is Mac MBOX to PST Converter. With this software, you will be able to convert MBOX emails into multiple formats, such as PDF, CSV, EML or EMLX, TXT or more. Along with this, it allows you  export Thunderbird data into PST file and later on you can view Mac MBOX into Outlook 2019, 2016, 2013.
Also, it has an easy-to-use interface which makes easy for you all to operate and work with it. Moreover, there are numerous features associated with the utility such as migrate multiple MBOX files to Outlook, export selected emails, naming convention, etc. On top of this, there will be no data loss issue while operating and executing this task. As it supports all type of MBOX files irrespective of its origin, hence, you can import Apple mail to MS Outlook.
If we talk about its compatibility then it supports all version of Mac operating machine. Also, you can import the resultant PST file into any Outlook versions either on Windows or Mac OS. You can even learn how to export entourage emails to MS Outlook using this automated tool.
Steps to Migrate Emails from Thunderbird to Outlook Mac
For Elaborate Steps with Screenshots: You can easily export Thunderbird emails to Outlook 2019, 2016, 2013 by following the steps given below:
First of all, download and install the above-mentioned software on your Mac system
Now, click on the Add File(s) or Add Folder option to insert the Thunderbird MBOX files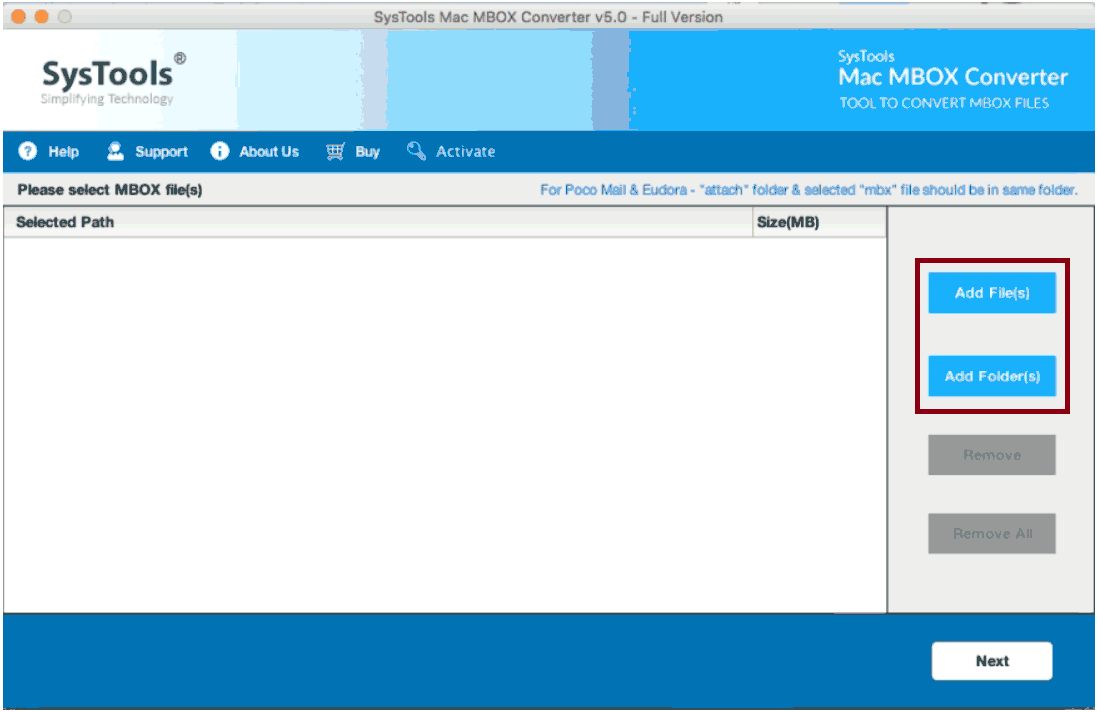 After adding the files, you will be able to see the path and size of the file. Click on the Next button to proceed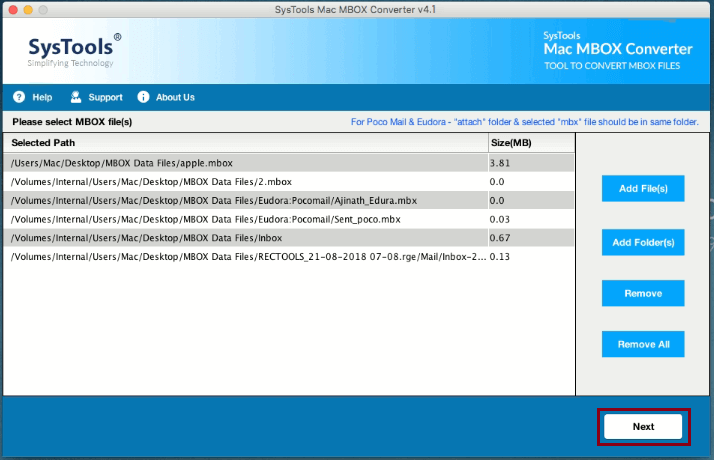 In the Export Type option, select PST option, you can also select Maintain Folder Hierarchy option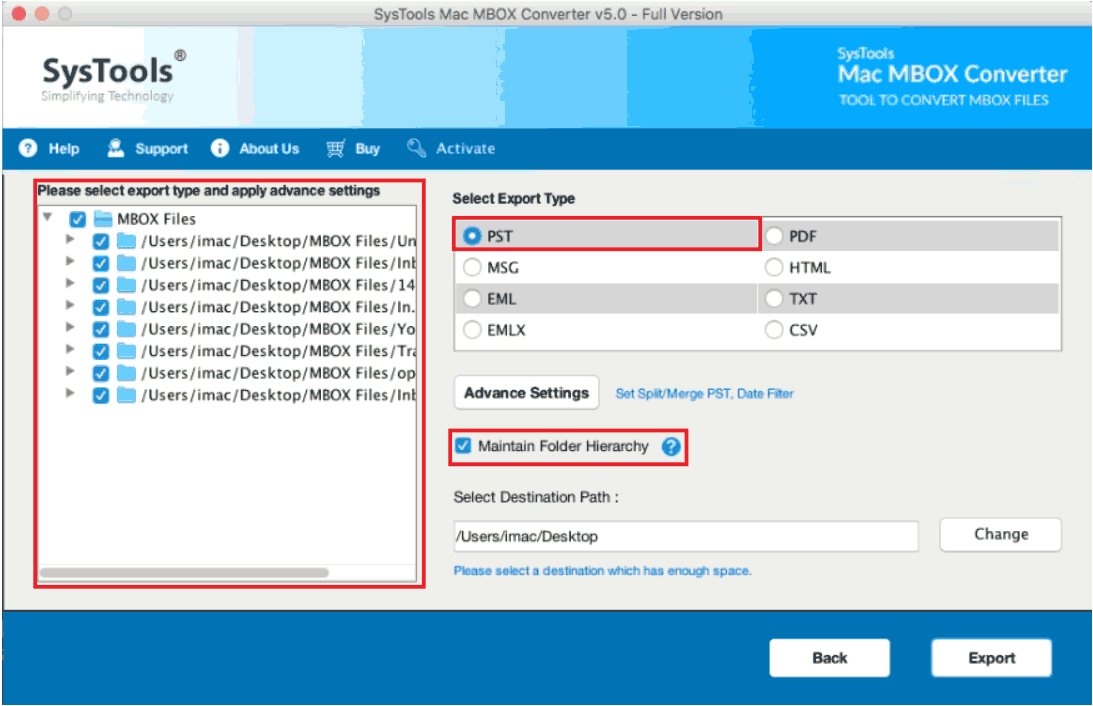 Now, click on Advance Settings to apply Date Filter option, split the PST file or any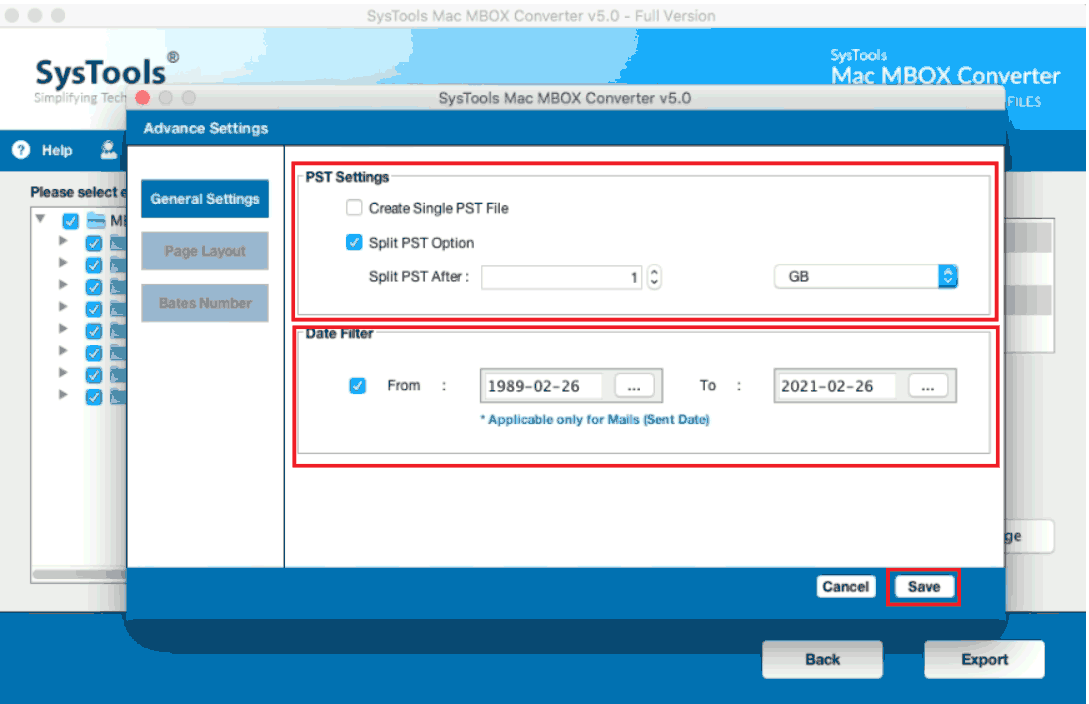 In the Select Destination Path option, hit the Change button to select the location for saving exported file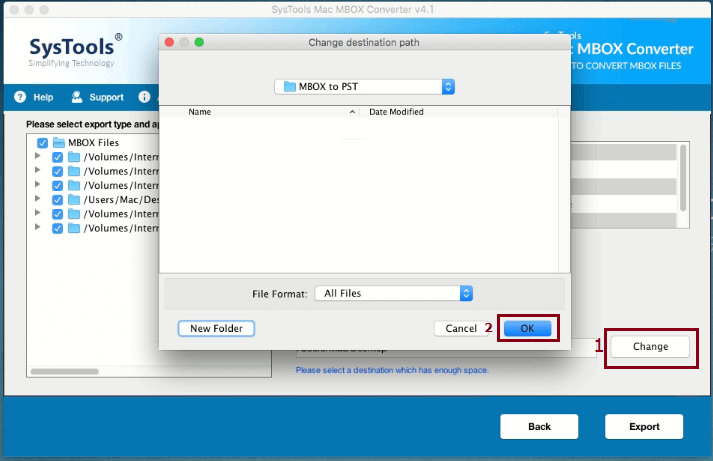 After that, click on the Export button to begin the convert Thunderbird MBOX emails to Outlook process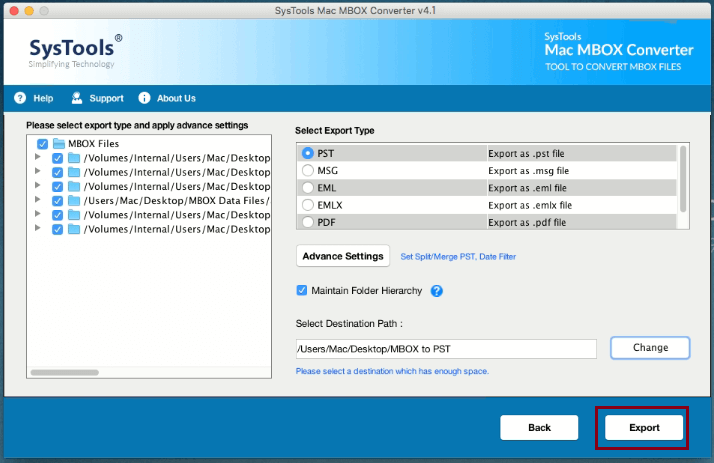 After the migration, you can navigate to the location where you saved your exported data on Mac OS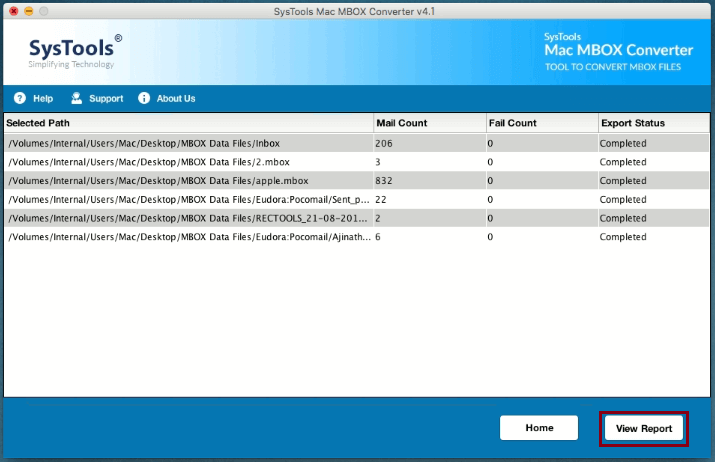 Conclusion
However, people's requirements change very frequently. So, they always opt for a feature-rich and advanced platform for their business-related work. Nowadays, many of you may want to know how to Migrate emails from Thunderbird to Outlook due to numerous reasons. Thus, in this blog, we have introduced different methods that will help you to export emails from Thunderbird to Outlook 2019, 2016, 2013 on Mac OS.