Outlook
How to Export PST File to MS Excel with Mac PST to Excel Converter?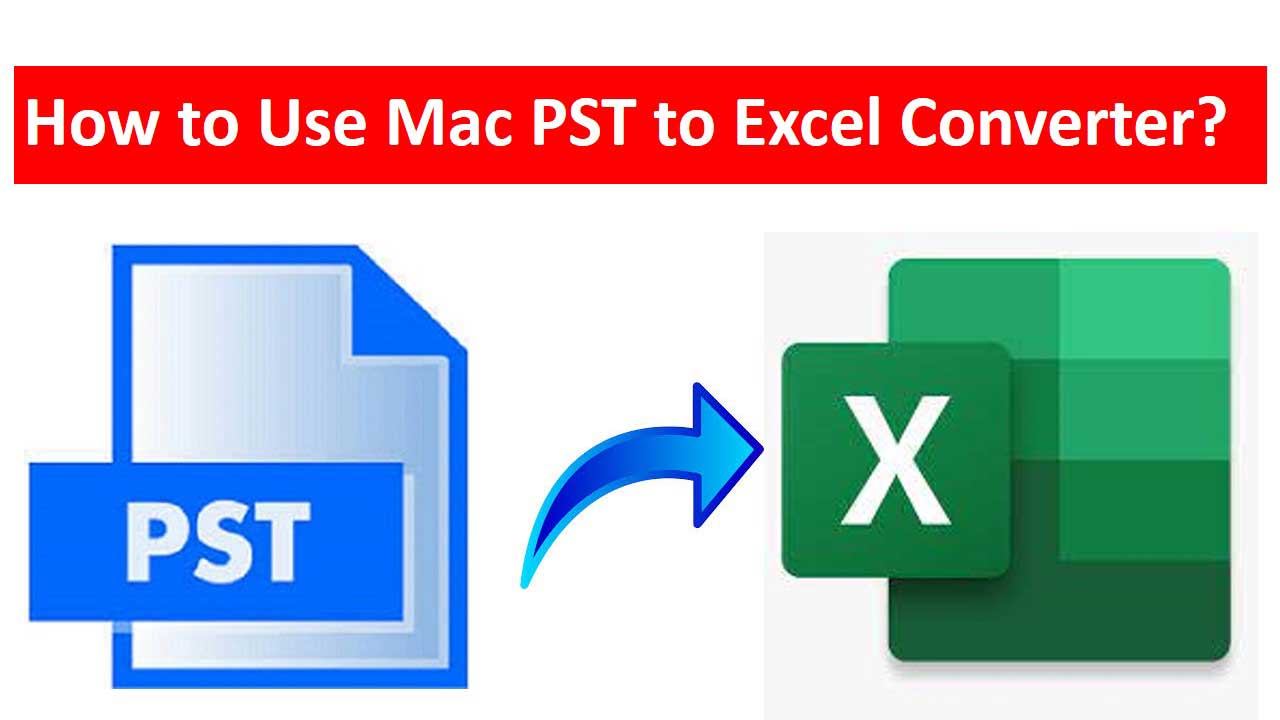 If you are a Mac user and you want to convert PST to Excel, you are on the right page. Here, we will introduce the best and tested Mac PST to Excel Converter that allows you to export Outlook PST data items to CSV Excel files. With the help of this article, you will get to know about the tool, how it works, highlighted features and more.
If users have an Outlook application on a Mac computer, it can be easy to transfer PST files to Mac Outlook and transfer contacts in CSV files. However, without Outlook, this task cannot be performed. Hence, here, we are with the professional tool that will enable you to export PST to an Excel file for Mac.
In the following section, we are going to tell you all about the tool so that it can be easy for you to understand it.
Overview of Mac PST to Excel Converter Tool
In order to convert PST files to Excel, this Mac PST Converter Tool works great without dependency on external applications. Moreover, it is capable enough to export data files without installing the MS Outlook application on Mac OS. The tool allows its users to export contacts from PST files and then let you view PST files on Mac. Also, it offers the freedom to select the items you need to export in a CSV file.
This utility supports exporting emails from PST to Excel in bulk mode with no data loss issues. With this tool, one can easily convert large-size PST files without showing any limitation bar in MS Excel. Likewise, you can preview all PST data items before converting them into a CSV file. Moreover, the tool is super easy to use even a novice user can easily access it with no technical expertise. It can happen because of its easy-to-use graphic interface. Using this you can also easily import Outlook PST File to Mac Mail.
In the next section, we will share the entire working procedure of this tool to export PST to Excel.
Steps to Convert PST File to Excel for Mac 
First of all, download and install PST to Excel Converter for Mac. Then, follow the following steps to export PST to Excel without any data modification –
Step 1. Now, select the required PST file by clicking on Add File or Add Folder.
Step 2. Select CSV file format from the multiple export options
Step 3. Click on the Change button and select the destination to save the resultant file with the Maintain folder Hierarchy option 

Step 4. Finally, click on the Export button to begin converting the PST file to the Excel process

Key Features of the Software to Convert Outlook PST to Excel

The software offers a large number of useful features to export PST to Excel files. Here, we will discuss some of the highlighted features in brief –

Simplified Interface: This conversion software is easy to use for exporting .pst files. Even a beginner can easily understand how the tool works and easily

convert Outlook PST to

Excel files.
Wide Compatibility: Moreover, this automated application is fully compatible with all Mac operating systems to convert Outlook PST to Excel.
Batch Export: The most amazing thing about this tool is it can convert a large number of PST files to CSV files in one go. In addition, it supports exporting unlimited PST files into MS Excel files without data loss.
Save Output: The software also offers the option of saving the resulting file to the desired location on the system. In this way, you can easily access the output file just after the conversion.
Export Selective Items: Likewise, this tool gives the freedom to choose the folder and select PST file items which you want to export. This is a great way to save a lot of time and

export emails from PST to Excel without

unnecessary data items.

Download Free Trial Version

The automated software offers a free demo version to convert PST to Excel. With this free trial, you can export 25 items per folder. Hence, you can check the tool's performance and capabilities before making an investment. Once you are satisfied with the free trial version, you can easily go for the license key that allows you to export PST to Excel files without any file limit.

Mac PST to Excel Converter  – 24*7 Support

If you get stuck somewhere during export emails from PST to Excel process through this product, or have questions about installing, payment, etc., you can contact the support team. The team will be available for you to offer a quick solution at any time. Hence, you can connect with the customer support team via chat or email. 

Final Words

In order to convert Outlook PST to Excel for Mac without Outlook installation, Mac PST to Excel converter is the best choice. Here, in this article, we have suggested the best tool that helps you to export Outlook PST files to Excel CSV files. Furthermore, this application supports all types of PST files to export including ANSI and UNICODE. Even, no file size limitation is associated with this tool to perform the conversion.

Frequently Asked Questions

Q1) How to open PST files in Excel?

A1) With the suggested tool here we can convert the Outlook PST files to CSV format and open the files in an Excel sheet.

Q2) How can I convert PST contacts to an Excel spreadsheet?

A2) Export contacts from Outlook to CSV files using the MacWareTools. The procedure follows a similar manner as it takes to convert Outlook PST to Excel.