MAC OS
Best Mac MBOX to HTML Converter for Exporting MBOX Files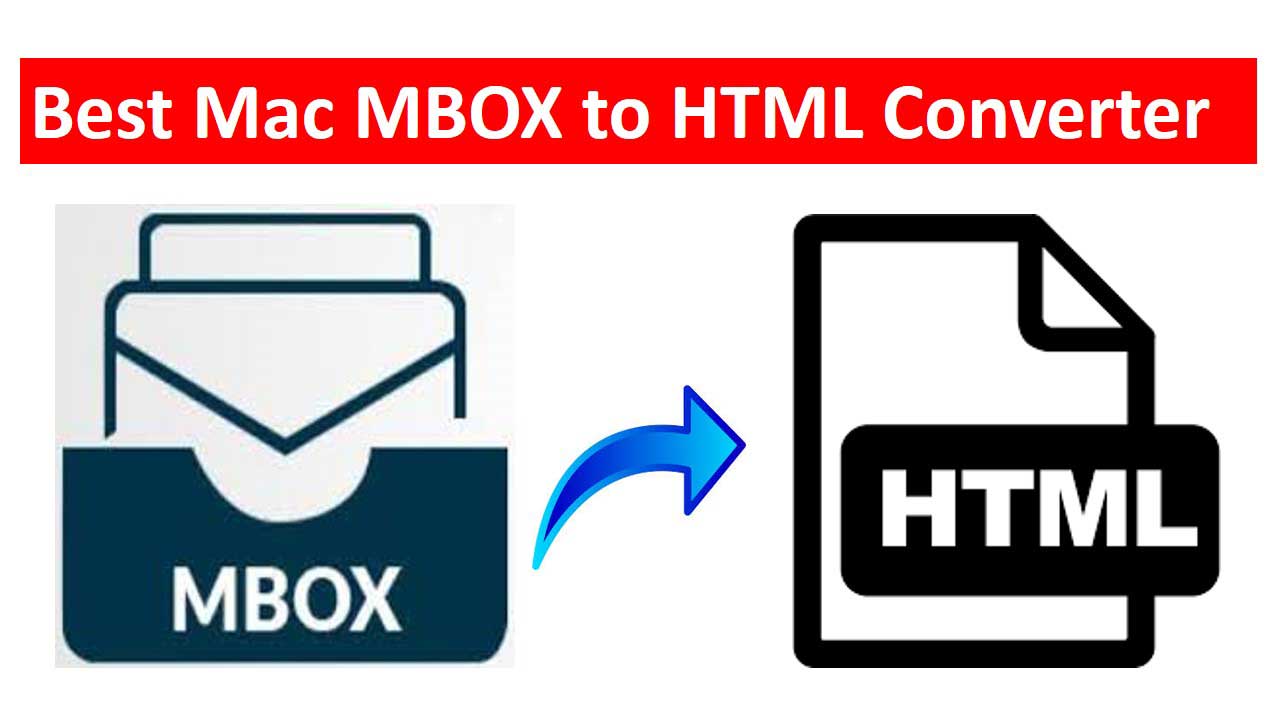 Converting one file format to another is not as easy as simply renaming the file extensions. It is a task if not done properly may even corrupt the entire MBOX data. So what to do when a user wants to convert MBOX file to HTML without missing a single attribute in the process? No need to worry! There are ways to do this in a flawless manner. And in this article, we will provide you with elaborate steps to get through the file Mac MBOX to HTML conversion.
Want to Convert a MBOX File or Dozens At Once?
The first and foremost course of action is to understand your needs. If you only need to convert a single MBOX file, some online tools can help. However, online services also recommend downloading software if large MBOX files are in the mix or the number of files needed for conversion is high. After all, they are comparatively fast and can process a large number of files simultaneously. Once we are clear about the needs, it is time to choose software that can actually accomplish this task without any discrepancies.
Best Professional Solution for Mac MBOX to HTML Conversion
Once the requirements are done, look for a tool that can fulfill those requirements. The basic necessities of any software are its performance, speed, reliability, and usability. The Mac MBOX File Converter Tool fits this role perfectly as it can convert multiple MBOX to HTML format. Moreover, it allows the entire conversion in other file formats as well, such as PDF, EML, EMLX, MSG, CSV, TXT, etc.
However, this Mac MBOX to HTML converter also provides PST file options, after which you can easily view Mac MBOX file in Outlook 2019, 2016 2013. In case, if you have MBOX of Thunderbird, then using this tool you can simply backup Thunderbird emails or just can save emails from Thunderbird to external hard drive on Mac.
It is great performance-wise as it supports the conversion of multiple MBOX files in batch. This also reduces the overall time required for the overall process to complete. The software is fast and easy to use with its intuitive interface. It also ensures that no attributes or formatting is lost during the entire conversion process, thus making it a reliable piece of software.
Guide to Use MBOX to HTML Converter on Mac OS
First, download the mentioned converter and install it in your Mac system. After proper installation, just follow the steps to convert Mac MBOX to HTML format-
First of all, open the tool and click on Add Folder or Add Files to choose the MBOX files in bulk
Once the Mac MBOX files are added into the software, click Next to proceed to the next screen.
After that, choose the HTML file format from the list of export options given.
Click on Advanced Settings to apply naming convention and date filters for email messages, then click the Save button.
Afterward, click on the Change button and set the folder where you wish to save the HTML files, then click OK.
Finally, click the Export button to start converting Mac MBOX files to HTML format.
Once done, click OK on the confirmation window on your Mac machine.
Now, click on View Report to open the location where all the process reports are saved.
This report contains the source file path, destination path, status, number of emails, etc. Simply copy and open the destination location to view the converted HTML files.
Note: All the attachments are extracted and saved separately. You can choose to save them or delete them at your own wish for completion of Mac MBOX file to HTML conversion.
Native Methods to Convert MBOX Files to HTML Format
There are some alternatives to this method. But both of them requires Mozilla Thunderbird email client.
For Windows:
Start Mozilla Thunderbird on Windows machine for Mac MBOX to HTML conversion
Install ImportExportTools NG add on
Import the MBOX file in Thunderbird application
Select the emails, right-click, choose 'Save Selected Message', click HTML format.
That's it.
On Mac:
It uses the same concept as the earlier one to convert MBOX to HTML on Mac OS.
Start Thunderbird application on your Mac machine.
Install ImportExport add-on computer for Thunderbird
Import Mac .mbox file.
Select messages, right-click, and save messages as HTML files.
That's it, you're done with Mac MBOX to HTML conversion here.
Conclusion
Not all file conversions are as straightforward as saving a word document in PDF format. In fact, even in this case, you require an external application such as MS Word or an online service to do this. But is this the way to go about MBOX to HTML conversion? No, it isn't. That's why we defined an elaborate method that requires a Mac MBOX to HTML converter software to complete this task in a flawless manner.