Import & Export
,
Outlook for MAC
Easily Import Thunderbird Contacts to Outlook on Mac OS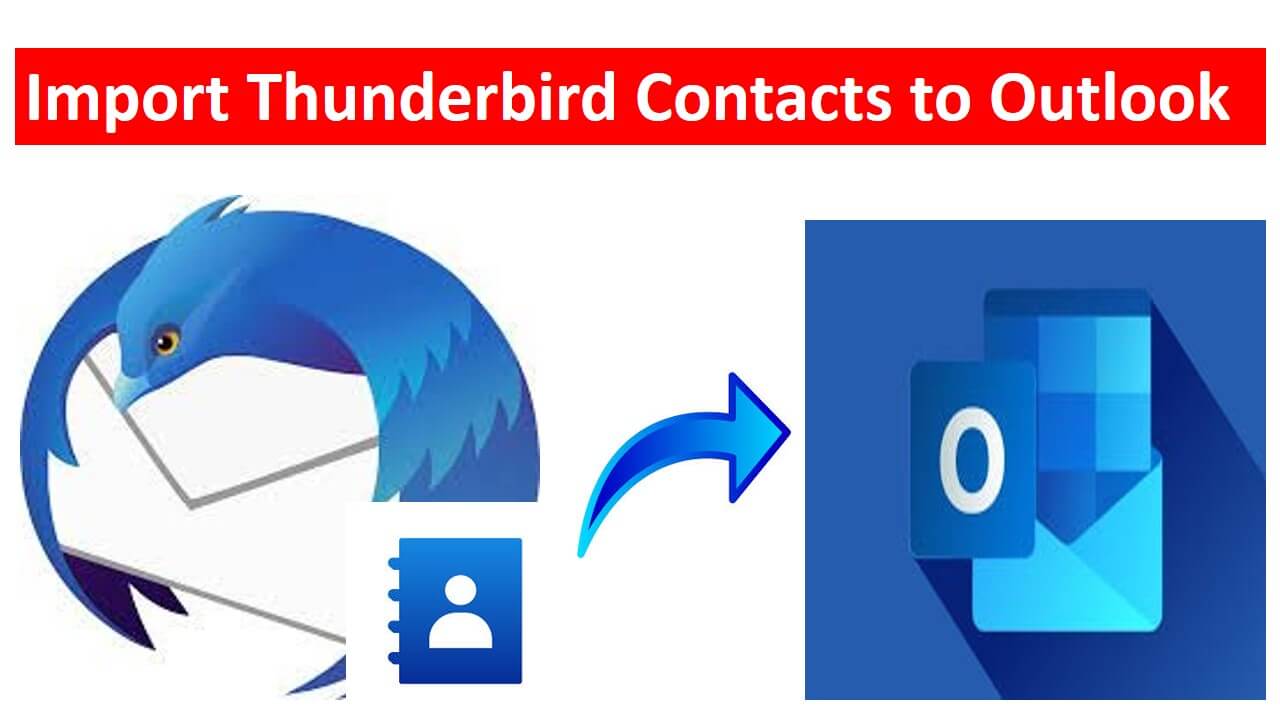 Thunderbird is an open-source and reliable desktop-based email client that stores all emails in MBOX format by default. Besides this, it also has .mab file format that includes Mozilla Address Book file. There are some people who want to move their Thunderbird address book to Outlook. Because Outlook becomes a more popular email client and also provides various ingenious features. So, there are lots of users who are searching for the solution to import Thunderbird contacts to Outlook 2019, 2016, 2013, 2010, 2007 & 2003.
Need to Migrate Thunderbird Address Book to Outlook
There are various reasons due to which users want to migrate their entire Mozilla Thunderbird address book to Outlook account. Some of them are mentioned below:
MS Outlook is far superior to Mozilla Thunderbird in terms of its features along with compatibility over the different platforms.
It is very easy to manage the personal information in MS Outlook
Outlook is more user-friendly and flexible as compared to Thunderbird
Outlook allows configuring multiple email accounts within the single interface
How to Import Thunderbird Contacts to Outlook?
It is not possible to directly move the address book from Thunderbird account to Outlook. So, first, you need to convert Thunderbird address book to CSV format then import them into Outlook account.
Step 1: Convert Thunderbird Address Book to CSV Format
First of all, open the Thunderbird application
Then, click on the Address Book menu

Now choose the contacts that you want to export
After that, click on the Tools >> Export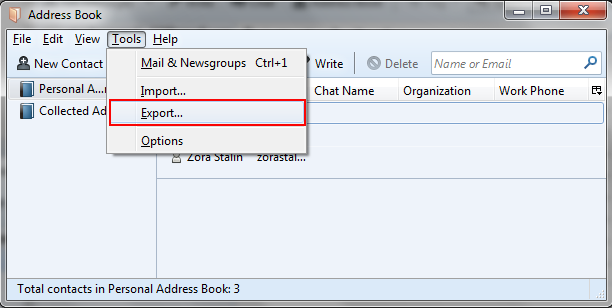 Further, enter the file name to save the address book
In this step, select the Comma Separated Value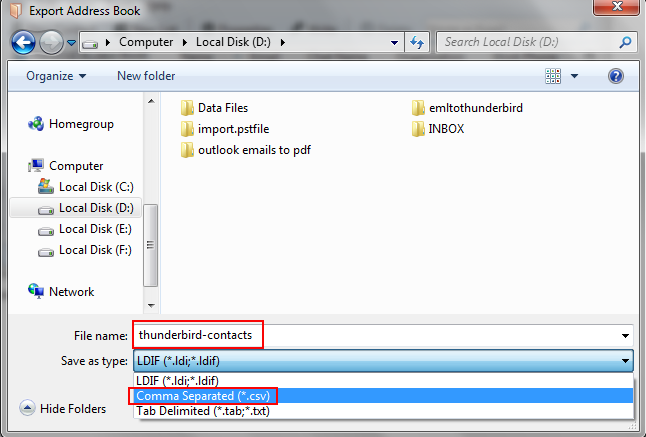 Finally, click on the Save button
Step 2: Import CSV File into MS Outlook 2019, 2016, 2013
At first, open and run the Microsoft Outlook
Then, go to the File menu, click on Open & Export >> Import / Export button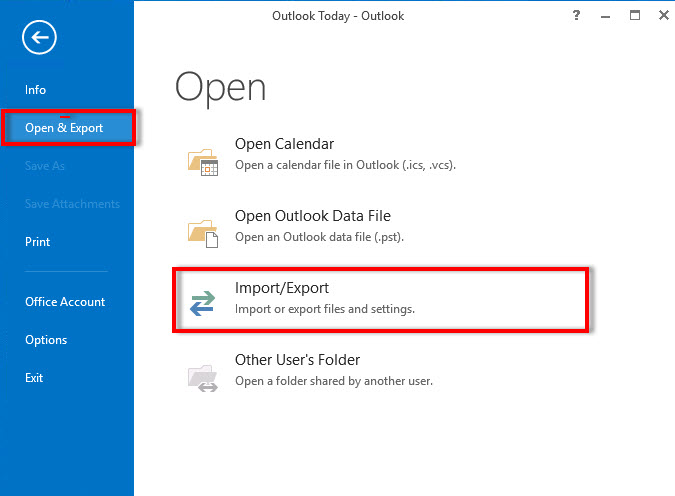 After that, choose Import from another program or file and press Next button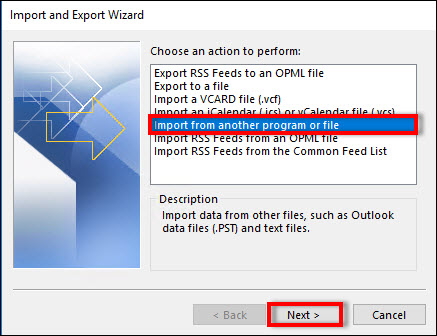 Now, choose Comma Separated Values and press Next button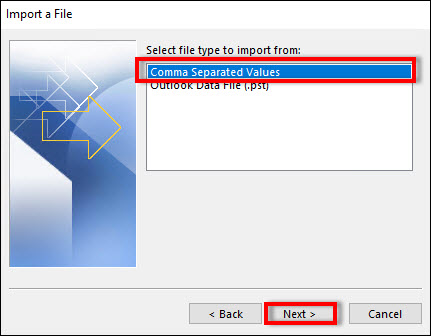 Use the Browse button to choose the address book file into File to Import: field
Next, choose the appropriate options, if needed. Click on the Next Button (The radio button Replace duplicates with items imported is recommended)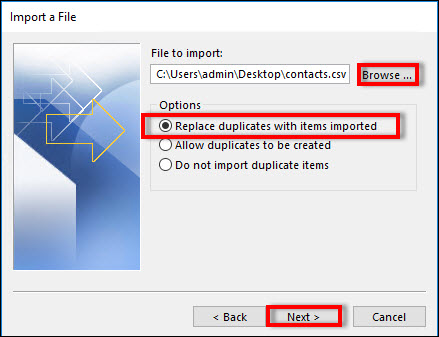 Further, select the destination of Outlook folder to import the Thunderbird contacts and click on the Next button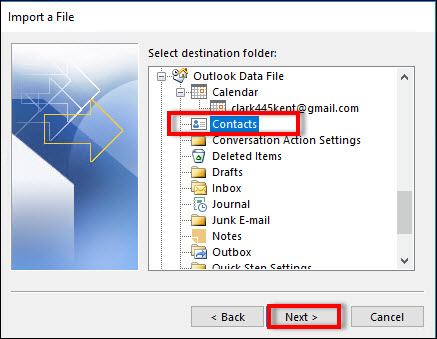 Now, click on the Map Custom Fields button & correct the relations between Thunderbird & Microsoft Outlook contact fields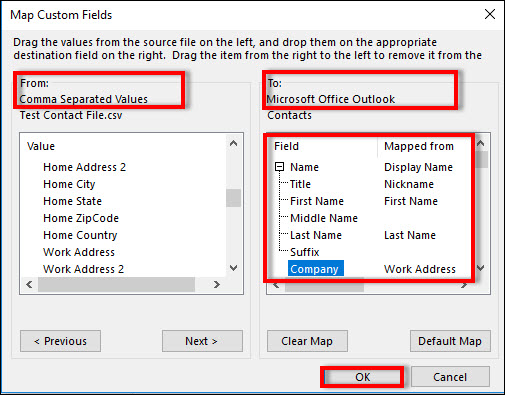 Now, press the Finish button to start the migration of Thunderbird contacts to Outlook. This operation may take a few minutes and it cannot be canceled
Now, Import and Export Progress window will be shown while the contacts are copied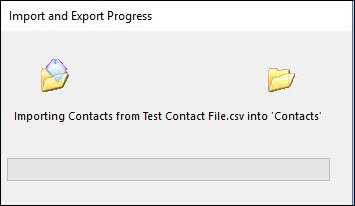 Finally, you have successfully migrated the Thunderbird contacts to the Outlook program.
Import Thunderbird Contacts to Outlook – Fix Field Mapping Issue
Map the fields by selecting a value from the Thunderbird CSV file on the left and pick the corresponding value in Outlook on the right.
Name — Display Name/ Nickname/ First Name/ Last Name
Organization — Company
Work Address — Business Street
Work Address 2 — Business Street 2
Work City — Business City
Work State — Business State
Work ZipCode — Business Postal Code
Work Country — Business Country
Done! The process to import Thunderbird contacts to Outlook is complete.
What to Do If Emails Are Also Required to Migrate?
When a user decides to migrate from Thunderbird to Outlook it is most likely means that all data should be transfer on Mac OS. So, you can opt the aforementioned method to export Thunderbird contacts to Outlook. But there will be need to use another method for email migration. Since emails are the most important data to export along with contacts.
Hence, for this task, it is better to choose the Mac MBOX to Outlook Converter. Because this software will help you to directly export and view Mac MBOX file in Outlook in an efficient manner.
Apart from this, it also allows exporting files to PST format in bulk or selective emails. So, it would be a smart decision to choose it to export all emails with all the attachments. Moreover, it provides different file formats to export into, such as  PDF, TXT, CSV, EML or EMLX, etc. In addition, it will maintain the folder hierarchy, structure, and data integrity after the conversion. If required, you can easily convert Thunderbird emails to PDF document with this utility.
Wrapping UP
There are lots of benefits of using Microsoft Outlook as an email application. So, users keep switching to Outlook from various email clients like Thunderbird. In this case, they also need to import Thunderbird contacts to Outlook. Considering the requirement of users, we have discussed here an easy to follow manual method to migrate Thunderbird address book to Outlook. This method is a perfect, simple, and instant solution that helps users to perform the Thunderbird contacts migration free of cost.