Office 365
How to Add Office 365 to Mozilla Thunderbird Application?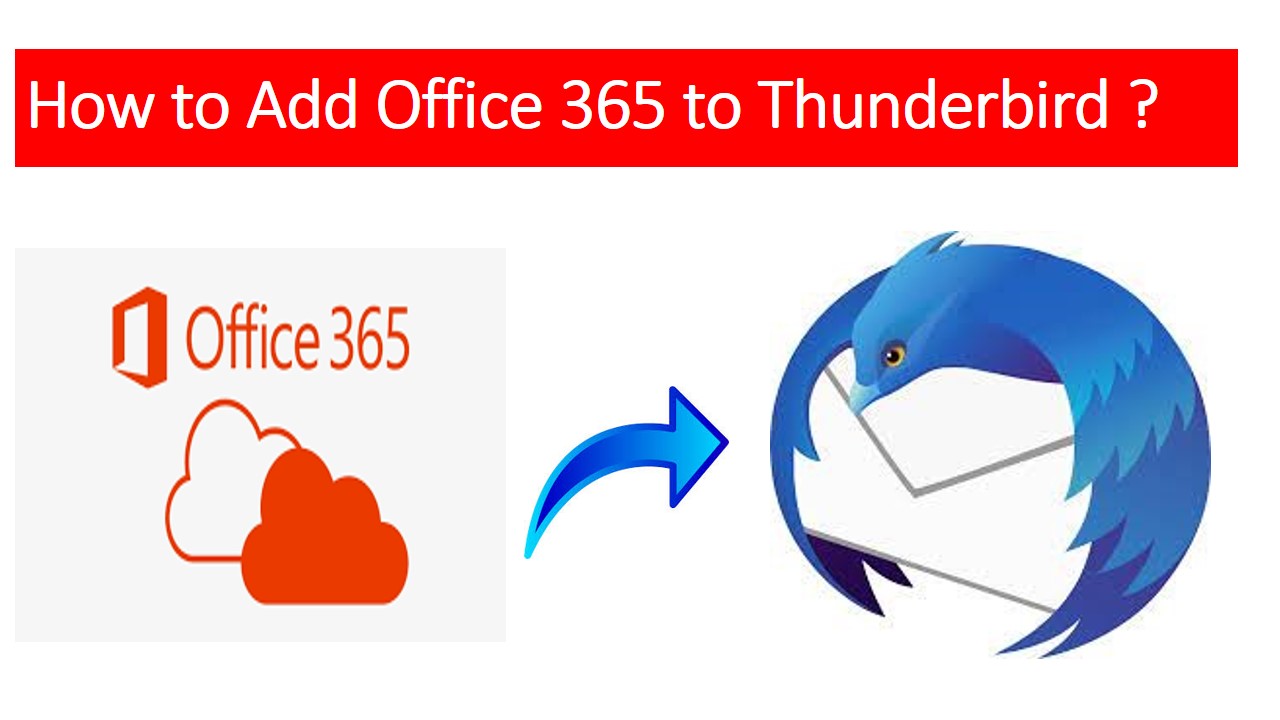 Summary: Multiple users may want to add Office 365 to Thunderbird email client. Therefore, here, we will be providing possible solutions for the same. Make sure you implement all the given solutions as it is for successfully accessing all emails in Mozilla.
When it comes to Office 365, is well known as the online version of the MS Office application. For different user needs, its online subscription is available differently. Whatever, the subscription plan user chooses, he can access the entire mailbox of O365 with an internet connection.
Sometimes, there comes a need for a Thunderbird application, when users like you want to use a free and open source. Moreover, it is more convenient to access mail offline and at any time. Hence, they need to connect Office 365 to Thunderbird email client.
User's Query: Hi, though I have been using both Thunderbird application and Office 365. But, due to more security of data, I want to access my emails of Office 365 into Mozilla Thunderbird application. However, I have no idea how to configure it properly without losing data integrity. So, someone please suggest me how to configure my active O365 account in Mozilla.
Top Methods to Add Office 365 to Thunderbird
Using these two methods you will be able to access the data of Office 365 into your Mozilla Thunderbird application –
How to Configure Microsoft 365 Account in Mozilla Thunderbird Manually?
There is a manual way through which you can add Office 365 to Thunderbird application, follow the steps for information-
First of all, download the Mozilla Thunderbird application on a Mac machine, if already not installed
Then, in your Office 365 account, make sure you have enabled the IMAP option for this configuration
After this, open your Mozilla Thunderbird application and go to the Tools >> Account Settings option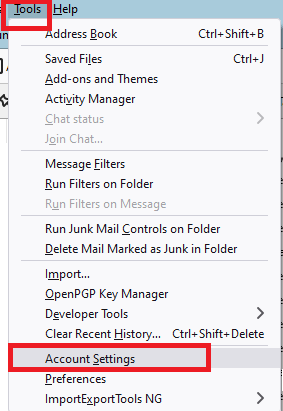 By doing this, a new pop-up appears. Here, just select the Account Actions >> Add Mail Account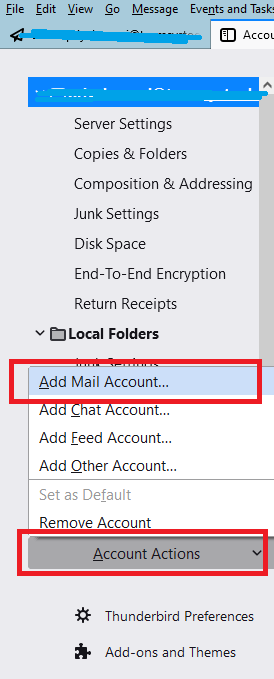 From the Mail account setup dialog box, just enter the username, Office 365 email address, and password.  Now, mouse-click on the Continue option to proceed for this process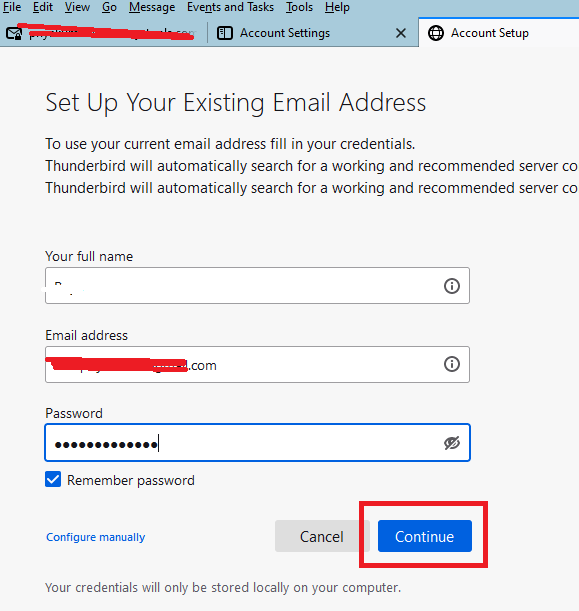 From the next appeared window, select IMAP and then tap on the Done button
Following this by clicking the Browse option to modify the directory. Now, press the OK button to finish the process to connect Office 365 to Thunderbird
By doing this, you will get configured with your Microsoft 365 account properly. So, just double-click on it and select the Read Messages to read out all O365 emails in Mozilla Thunderbird.
Best Professional Approach to Add Office 365 to Thunderbird
When it comes to connecting your Microsoft 365 mailbox to the Mozilla Thunderbird application, then, you may like to prefer a secure solution. That's why we have come up with a professionally tested solution for this particular query. Using Mac Office 365 Email Backup Software, you can easily take help to connect Office 365 to Thunderbird.
Using this program you will be able to perform this entire task in just a short period of time. Moreover, it provides you multiple options or features that you can apply while backing up the emails.
This would be the best method because you can easily transfer mailbox emails, contacts, and more in a Thunderbird-supported file format. Later on, you can just import that file into your Mozilla Thunderbird. Or you can just save emails from Outlook 365 to hard drive with the same Meta properties.
Even it allows you to export Office 365 mailbox to PST and other portable formats. If you're wondering how to operate this advanced utility, there is no need to worry. Because it is designed with such an easy user interface. So that, whether you're highly technical or less, you can operate this tool easily.
Integrated Features for Advanced Automated Utility
There are multiple features that this software provides that are helpful during add Office 365 to Thunderbird application process, such as –
It has a Delete After Download feature that allows you to delete multiple emails from Office 365 account, to keep the space free.
Moreover, you can just backup your Office 365 emails or contacts, or calendars easily in their supported format.
Additionally, there are advanced features to apply for PDF file as well.
Above all, you can easily operate this tool on all latest and earlier versions of Mac machine without data manipulation.
Guide to Extracting All Emails from Office 365
To add Office 365 to Thunderbird application, first, you need to export the file into MBOX format. Then you can simply import it on Mozilla Thunderbird later. So, download the software on machine, then, follow the step-by-step guide to operating this tool –
Launch the tool, enter your Microsoft 365 credentials, and tap Login
Now, after login just select the MBOX file format from the Select Export Type section
Later on, to preserve this file tap on the Change button for selecting the destination path
Lastly, hit the Start Backup option the initiate the process on your local machine.
Import Resultant MBOX File into Mozilla Thunderbird
To complete the add Office 365 to Thunderbird procedure, you will need to import the file into the Thunderbird application.
So, initially, install the ImportExportTools NG add-on in Mozilla Thunderbird on desktop
Afterwards, you will need to create a new folder to save the exported file on any location on PC
At last, choose the Tools >> ImportExportTools NG >> Import MBOX File >> Select MBOX file >> OK.
That's it, this is how you're done with the process, and access O365 files in Mozilla Thunderbird.
Conclusion
In this article, we have discussed how to add Office 365 to Thunderbird application safely. Where for this task, we have shared manual and professional automated methods. The manual method has its own limitations but the best thing is that all those limitations can be overcome by automated software. Hence, we recommend you to choose the automated tool that helps you to perform the process with accuracy.